Recently, the Bitcoin markets have been dominated by a larger bullish narrative. The ETF approval, as well as the fact that billionaires and politicians are bullish on Bitcoin, paid off spectacularly.
Meanwhile, the king coin's sideways movement over the last week has been unsettling. As the spot market faded, focus shifted to BTC options and the futures market.
Maintaining critical levels
Despite the sideways movement, one thing that stood out over the last week was the fact that Bitcoin futures ETFs were making things easier. Because ETFs must purchase futures contracts on the CME, open interest increased.
There was a larger premium of futures over spot BTC and noticeably wider spreads, indicating a larger premium of futures over spot BTC. However, total BTC options open interest (OI) and options volumes have been steadily declining over the last few days.
Deribit OI fell from $13 billion to $11 billion, while options volume fell from over $1 billion to $423 million in less than a day, representing a drop of nearly 50% in volume in less than a day.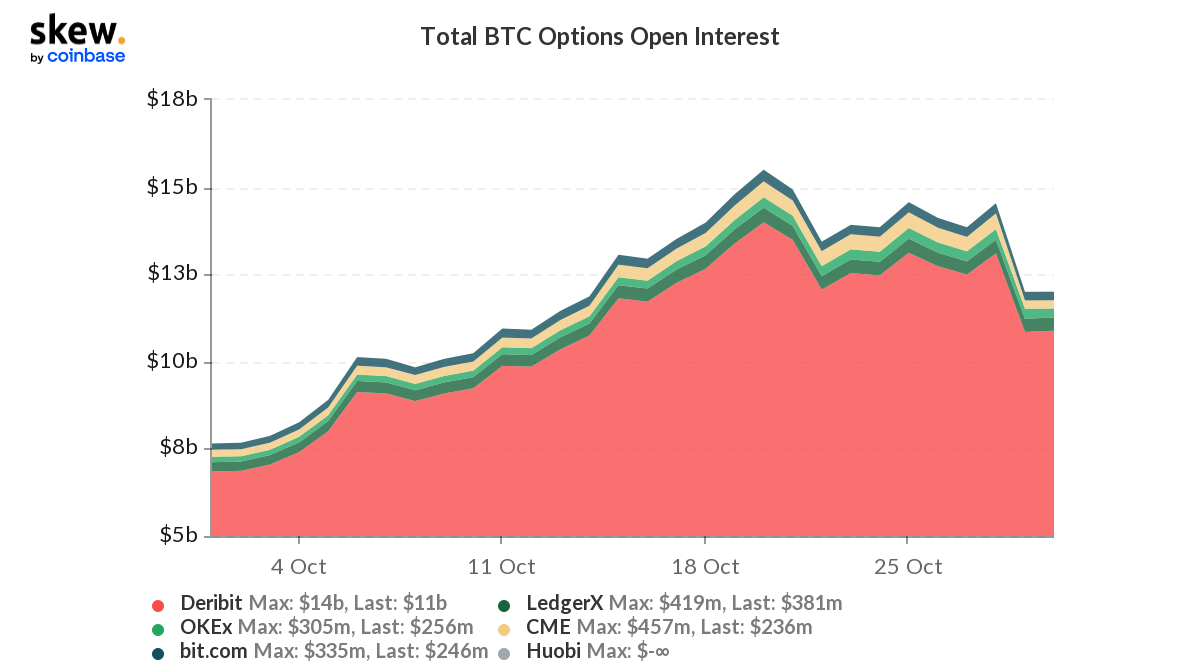 Nonetheless, BTC held the $60K level, which was a good sign of price stability. One reason for the drop in OI could be the monthly expiry on October 29th. Because BTC was above $58,000 on the day, bulls profited by more than $400 million.
Perplexing situation
Bitcoin's price was more or less stable. Analysts appeared to have conflicting views on the coin's short-term price direction. There were two more prominent market opinions, one bearish and the other bullish:
What is taking place is a rapid balancing process and preparation for the push for new all-time highs.
The recent consolidation could signal the start of a larger correction that could send BTC to the $45K to $50K range.
Arguments supporting the first hypothesis included the fact that HODLers remained uninterested in selling, while selling and profit-taking appeared to be minimal.
Notably, while the volume of old coins was increasing, it was still at historically low levels. Most importantly, a May accumulation trend was still in effect. On a broader scale, the market was bullish on Bitcoin.
Nonetheless, there were enough counterpoints to the aforementioned trend as well; for example, there are over 6K puts for the BTC $50K level.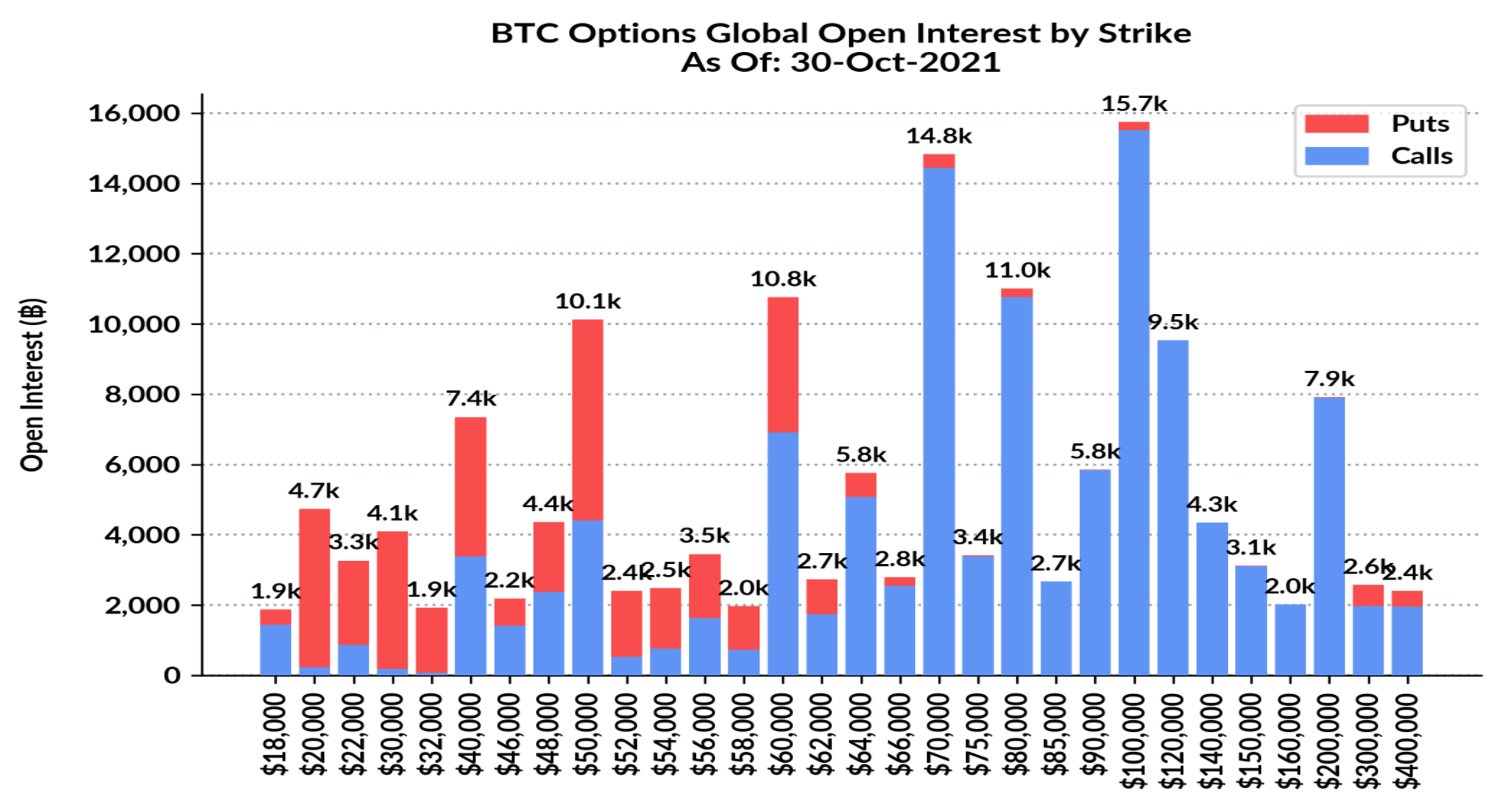 In fact, there appeared to be very little activity, with puts continuing to outnumber calls three to two in the CME Bitcoin options market.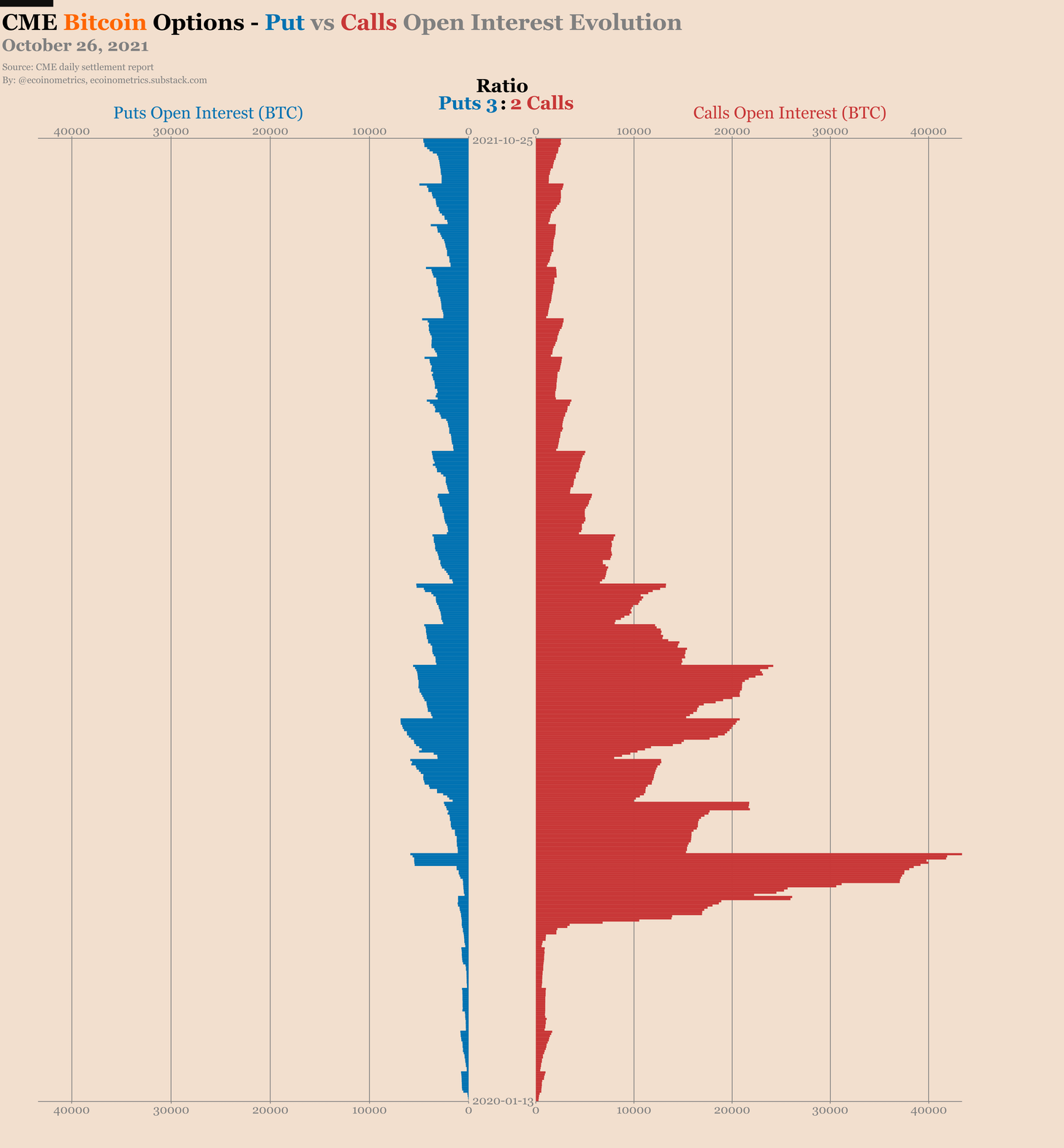 Most importantly, one trend indicating a short-term correction was that BTC spot Exchanges Inflow (MA7) appeared to be increasing now.
In the past, BTC price has mostly experienced corrections when BTC spot Exchanges Inflow (MA7) increased. We may see a "short-term" correction until some of the spot that flew into exchanges is dealt with.

Overall, with a calmer spot market and a somewhat perplexing options market, the monthly and weekly closes of BTC could determine the price flow ahead.