The use of bitcoin in El Salvador appears to be low, as the currency has lost about 60% of its value since the experiment started.
El Salvador made history more than a year ago when it became the first country to make bitcoin legal currency. So far, Edgardo Acevedo, a 37-year-old resident, doesn't think the nationwide crypto experiment is very exciting.

"I don't think anything has changed, except that the country is more well-known than it used to be," said Acevedo, a development engineer who works in the capital city of San Salvador. "The economic life of Salvadorans is the same or worse than it was a few years ago."

Acevedo, who also goes by the alias "Ishi Kawa," told CNBC that even though bitcoin has become a topic of conversation, it is still not widely used. He says that he has found that very few businesses accept bitcoin, the world's biggest cryptocurrency, and that even fewer Salvadorans want to pay in the digital token.

"The problem of violence and crime has gotten better, but the economy hasn't changed at all," he said.

The project hasn't lived up to the big promises that the country's popular and outspoken president, Nayib Bukele, made about it.

Bitcoin doesn't seem to be used much in El Salvador, since the currency has lost about 60% of its value since the experiment began and the country's economy is still falling and has a high deficit. El Salvador's debt-to-GDP ratio, which is a key way to measure how much a country owes compared to how much it makes, is expected to reach nearly 87% this year. This is causing people to worry that the country won't be able to pay back its loans.

According to data from Bloomberg Economics, El Salvador is the most likely emerging market country to not pay its debts. Even though the country is paying off some of its debts, its domestic and multilateral loan obligations still pose a real threat. This is because the world's biggest lenders aren't too eager to give money to a country that is betting its future on one of the riskiest assets on the planet.

When you add these economic problems to the fact that the war on gang violence is being stepped up again, the country is headed toward uncertainty.

Rachel Ziemba, founder of Ziemba Insights, told CNBC, "The government says the changes are a success, but most local commentators and international observers aren't impressed."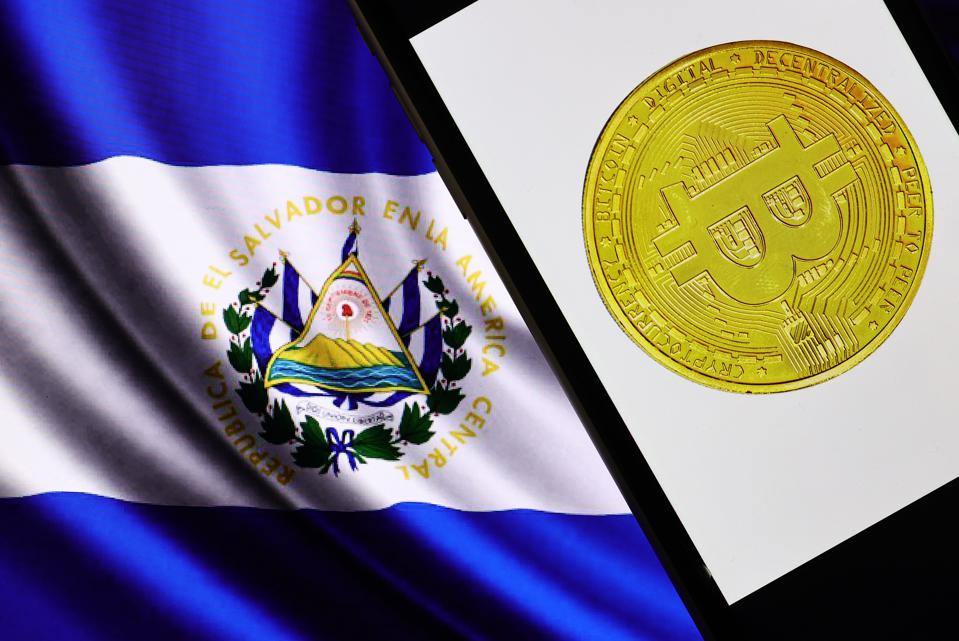 Bitcoin use seems to be low

Jaime Garcia hoped that when El Salvador's Bitcoin Law went into effect on September 7, 2021, it would fix some big problems with how Salvadorans send, receive, and spend money.

As part of the law, some prices are now listed in bitcoin, tax payments can be made with the digital currency, and there will be no capital gains tax on bitcoin trades. But what's most important is that Bukele promoted the law as a way to make more people financially included. This is a big deal in a country where, according to the Bitcoin Law, about 70% of the population does not have access to traditional financial services.

El Salvador created a virtual wallet called "chivo" (Salvadoran slang for "cool") to make it easier for the whole country to use Bitcoin. The wallet offers free transactions, quick cross-border payments, and all you need is a mobile phone and an internet connection to use it. It aimed to get users on board quickly, both to get more people to use bitcoin and to make it easy for people who had never used a bank to start.

Bukele tweeted in January that about 60% of the population, or 4 million people, used the chivo app. A research note from Deutsche Bank on September 20 says that more Salvadorans have chivo wallets than traditional bank accounts. Still, that note says that only 64.6% of the country has a cell phone with internet.

But a report from the U.S. National Bureau of Economic Research that came out in April showed that after spending the $30 bonus, only 20% of those who downloaded the wallet kept using it. The study was based on the results of a "nationally representative survey" of 1,800 households.

Garcia lives in the Canadian province of Saskatchewan. He left El Salvador when he was 11 because rebels bombed his house, but he stays in touch with family and friends who stayed behind and sometimes sends money back home, too.

"Bitcoin is popular in some places, like El Zonte, but it's clear that it's not everywhere," said Garcia.

"Big chains like McDonald's and Starbucks and most stores in a mall will accept bitcoin, but are people using it? "Not much around here," he said. "Most people who use bitcoin are tourists."

A survey by El Salvador's public opinion think tank El Instituto de Opinion Publica found that seven out of ten Salvadorans don't think the Bitcoin Law has helped their family's economy.

In another survey, the institute found that 76 out of 100 small and medium-sized businesses in El Salvador do not accept bitcoin payments.

According to a CNBC translation of what Laura Andrade, director of El Salvador's Universidad Centroamericana, said in Spanish, "Bitcoin's first year has gone from being a commercial expectation to something that traders don't care about."

Andrade said that a lot of big businesses still say they accept bitcoin as payment, but they don't. For example, they might say that their system doesn't work or that their bitcoin wallet isn't available.

"All of this shows that this cryptocurrency has never really been used in national commerce," said Andrade.

"There seems to be evidence that most people used it mostly to get the free money from the government, but they haven't used it regularly because of the volatility and fees," Ziemba said.

Those who did use the government's crypto wallet, on the other hand, had trouble with the app, according to reports. Other Salvadorans fell for identity theft schemes, in which hackers used their national ID number to open a chivo e-wallet and get the free $30 worth of bitcoin that the government was giving away as an incentive to join.

A survey by the Chamber of Commerce and Industry of El Salvador, which was released in March, found that 86% of businesses have never made a sale in bitcoin, and only 20% of businesses accept bitcoin, even though the law says that all merchants must do so.

"They gave the wallets to the people and made businesses take them, but it's basically a big nothing," said Frank Muci, a policy fellow at the London School of Economics who has advised governments in Latin America. "No one really pays with bitcoins through the app. People who do use it mostly do so to make money."

As part of the experiment, bitcoin ATMs were set up all over the country, but most people can't use them because they are too far away.

The Chivo wallet was also supposed to help save hundreds of millions of dollars in remittance fees. Remittances, or the money that migrants send home, make up more than 20% of El Salvador's gross domestic product, and for some households, this is the only source of income. Existing services can charge fees of 10% or more for international transfers, which can take days to arrive and need to be picked up in person.

But new data shows that only 1.6% of money sent to El Salvador in 2022 was done so through digital wallets. According to a report from Deutsche Bank in September, one reason bitcoin transfers haven't taken off is because it's hard to buy and sell bitcoin for dollars. The report says that "people who send and receive remittances often use informal brokers to convert local currency into and out of bitcoin," and that the highly volatile prices of the cryptocurrency make buying and selling it a difficult task that requires technical knowledge.

"This is new money and a new way to do things in a country where most people are used to dollars. "Most of this group doesn't have a bank account and would rather deal with cash they can see and touch," Garcia said.

Miles Suter, the crypto product lead at Cash App, told CNBC at a panel at the Messari Mainnet conference in New York that the government's 90-day rollout of the chivo wallet and nationwide adoption of bitcoin was "rushed" and that there are still a lot of problems.

Suter, who spent six months in El Salvador before the Bitcoin Law was passed, said, "You shouldn't force people to accept a certain currency." But Suter said that what the media says is worse than what is really happening on the ground.

"I saw and felt how people's lives changed when they got access to a new form of money," he said.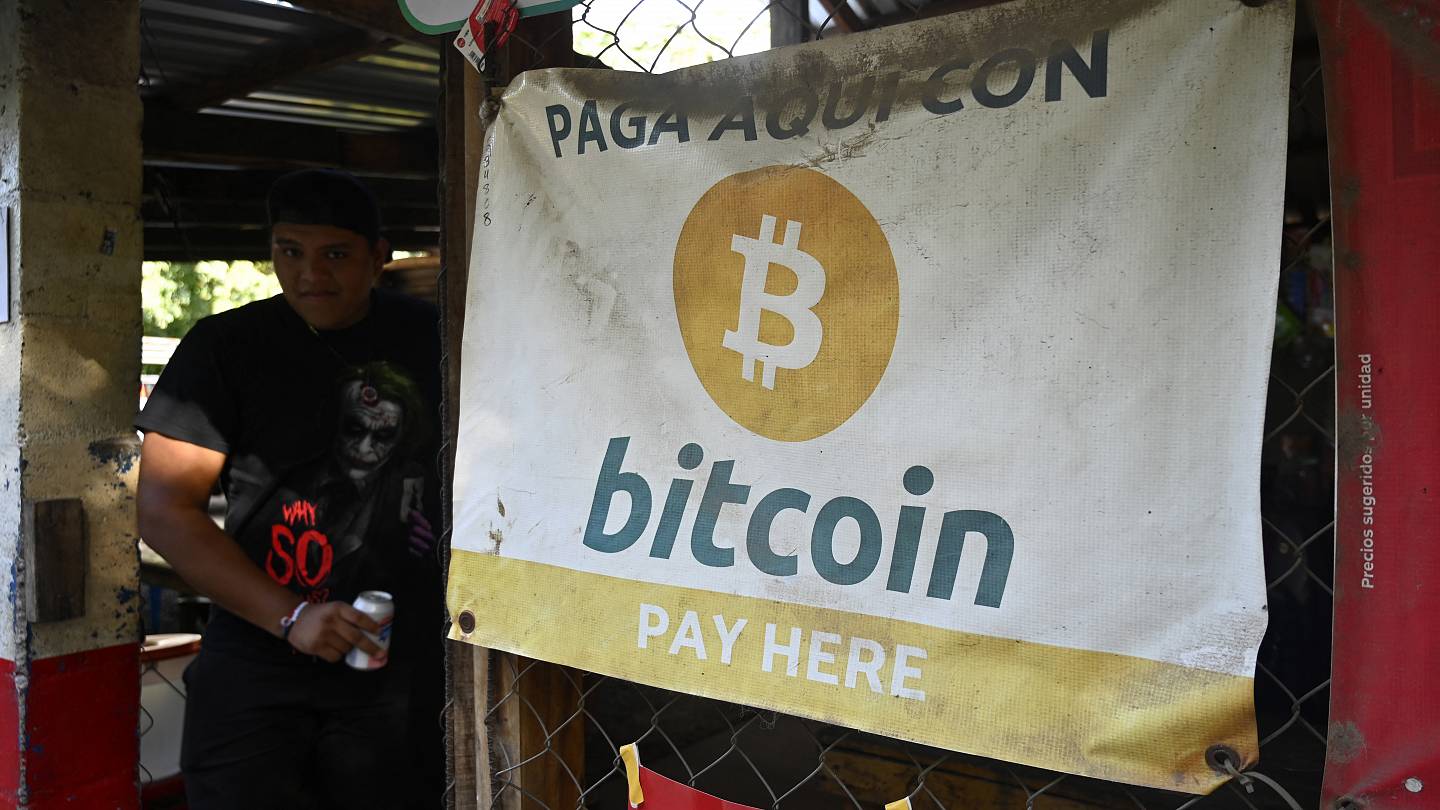 'Sleepwalking into a debt default'

The country was in a lot of trouble long before Bukele bet that bitcoin would fix long-term economic problems.

The World Bank thinks that the economy of El Salvador will grow by 2.9% this year and 1.9% in 2023, which is less than the 10.7% growth rate in 2021. But that growth was a bounce-back from a decline of 8.6% in 2020.

Its debt-to-GDP ratio is almost 90%, and it costs about 5% per year to pay off its debt, while the U.S. pays only 1.5% per year. The country also has a huge deficit, and there are no plans to reduce it, either by raising taxes or cutting spending by a lot.

In a research note from JPMorgan, analysts say that El Salvador's eurobonds have entered "distressed territory" in the last year, and S&P Global data reportedly shows that the cost of insurance against a sovereign debt default is hitting multi-year highs.

Both JPMorgan and the International Monetary Fund say the country is on a path that can't be kept up for long. From 2022 on, the country's gross financing needs will be more than 15% of GDP, and if current policies stay the same, the public debt will reach 96% of GDP by 2026.

El Salvador owes a lot of money to both foreign and domestic creditors. It has to pay back debts worth billions of dollars soon, like a $800 million eurobond that comes due in January.

Muci, who used to work at the Growth Lab at the Harvard Kennedy School of Government, said, "The domestic debt is very big, has a short term, and needs to be rolled over often."

Since early 2021, El Salvador has been trying to get a $1.3 billion loan from the IMF. However, this seems to have failed because Bukele won't listen to the organization's advice to stop using bitcoin as legal currency.

Rating agencies, such as Fitch, have lowered El Salvador's credit score because the country's financial future is uncertain now that bitcoin is a legal form of currency. That makes it even more expensive for Bukele to borrow money that he really needs.

Aside from the fact that global lenders don't want to give money to a country that spends millions of tax dollars on a cryptocurrency whose price is very volatile, the U.S., which is the largest shareholder in the IMF, is going after Salvadoran officials as part of a wider effort to punish "corrupt actors" around the world.

This risk premium for global lenders has also gone up because of the president's efforts to get more power.

The Legislative Assembly of the country is run by Bukele's New Ideas party. In 2021, the new assembly was criticized for getting rid of the attorney general and the highest-ranking judges. Because of this, the U.S. Agency for International Development took money away from El Salvador's national police and a public information institute and gave it to civil society groups instead.

Also, El Salvador can't just make money out of thin air to fix its finances. The colon, El Salvador's local currency, was replaced by the U.S. dollar. The Federal Reserve is the only group that can print more money. Its other national currency, bitcoin, is also respected because it can't be created out of thin air.

"One of the big problems has been that the bitcoin gimmick has taken attention away from the country's financial and economic problems and made it harder for the country to get loans and better terms from the IFI," Ziemba said.

Ziemba also said that the country has done some swaps with big crypto companies to get cash to pay off the debt due this year and maybe early next year. However, the long-term sustainability of the debt remains a problem.

"They've scared the bejesus out of financial markets and the IMF," said Muci, who told CNBC that nobody wants to lend money to Bukele unless they have to pay "eye-gouging rates" of 20% to 25%.

Muci said, "The country is sleepingwalking into a debt default."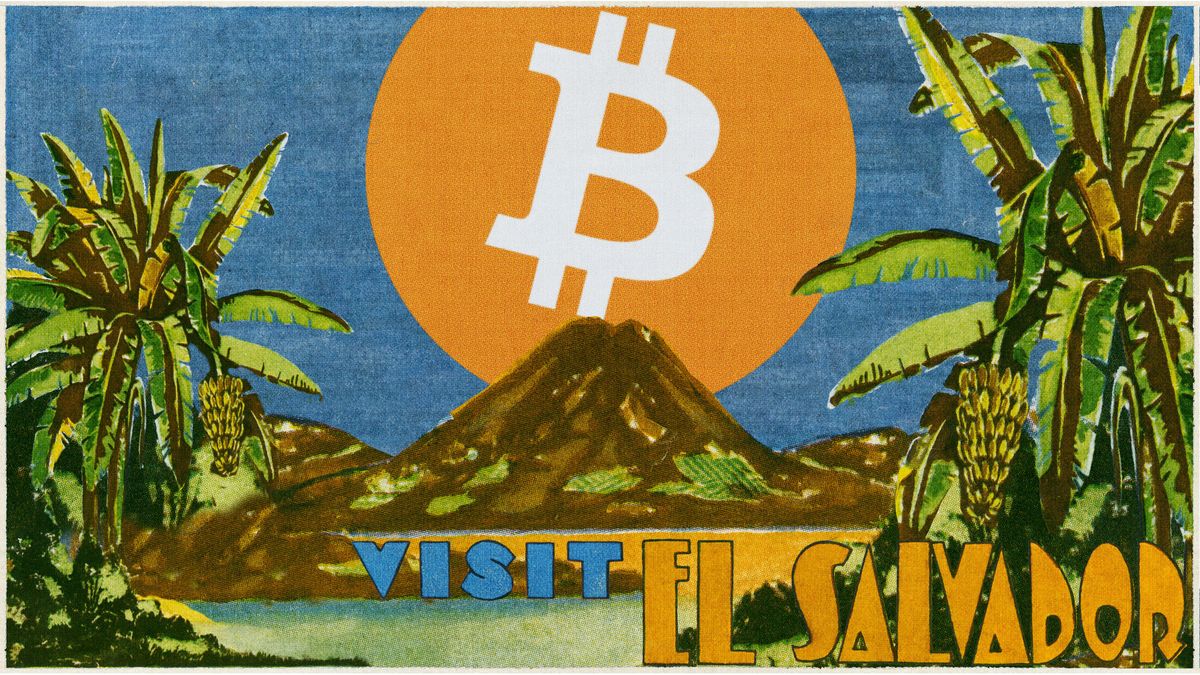 Tourism and the president's popularity are doing well

On the day that the Bitcoin Law went into effect, Bukele said that the country had started giving bitcoin to the government. Since then, the price of the cryptocurrency has dropped by more than 60%. Rising interest rates, failed projects, and bankruptcies in the industry have all contributed to this drop.

Sources, like the bitcoin company Coinkite, which tracks the president's public announcements of bitcoin purchases, say that the government has an unrealized paper loss on bitcoin of around $60 million. None of these losses are set in stone until the country sells all of its bitcoin.

Estimates show that the whole experiment and all of its costs have cost the government a total of about $375 million. That's not nothing, especially when you consider that El Salvador has $7.7 billion in outstanding bonds, but compared to its $29 billion economy, it's not much.

El Salvador's millennial, tech-savvy president, who once called himself the "world's coolest dictator" on his Twitter bio, has tied his political future to the country's crypto gamble, so he has a big reason to make it work in the long run and pay off the country's debt in the short term. In 2024, Bukele could run for another five-year term as president.

At least El Salvador's big bet on bitcoin has paid off in terms of getting tourists who use bitcoin.

Government estimates say that since the Bitcoin Law went into effect, the tourism industry has grown by 30%. The tourism minister of the country also says that 60% of visitors now come from the U.S.

Even though the president tried out bitcoin, it hasn't hurt his popularity. Bukele has approval ratings of more than 85%, which is due in large part to the fact that he is tough on crime. That's a big deal for a country that was five years ago more dangerous per person than Afghanistan.

Suter said that the project has also taught many locals how to save money. He said that before the Bitcoin Law, most people didn't have a way to hold their money digitally or do business with each other.

"It was all cash, and most people spent the money they made in a week because they didn't have much hope of making it grow through investments."
In November, the president of El Salvador announced plans to build a "Bitcoin City" next to the Conchagua volcano in the country's southeast. The bitcoin-funded city would offer big tax breaks, and bitcoin miners would be powered by the geothermal energy coming off the nearby volcano.

But Bitcoin City and the $1 billion bitcoin bond sale have been put on hold. They were put on hold in March because the market wasn't good enough.

"Ultimately, El Salvador's problems are just tangential to currency," Muci said.

"The plane is going to crash eventually if they don't change things," he said. "If they don't raise taxes, cut spending, start being much more disciplined, and convince markets that they're sustainable, the plane will crash."

He also said, "Bitcoin doesn't solve any of El Salvador's big economic problems."
===========
** Information on these pages contains forward-looking statements that involve risks and uncertainties. Markets and instruments profiled on this page are for informational purposes only and should not in any way come across as a recommendation to buy or sell in these assets. You should do your own thorough research before making any investment decisions. All risks, losses and costs associated with investing, including total loss of principal, are your responsibility. The views and opinions expressed in this article are those of the authors and do not necessarily reflect the official policy or position of USA GAG nor its advertisers. The author will not be held responsible for information that is found at the end of links posted on this page.