Bitcoin reached a new all-time high of $67,276 two days ago, but something has changed since then. There has been a significant difference in investor behavior between the hours preceding and following the ATH.
In any case, it is working in their favor because the profits will benefit not only long-term holders, but also the market as a whole.
Bitcoin owners are making money.
Following the much-anticipated ATH breach, the supply of long-term holders has begun to decline, indicating that these holders are distributing.
These investors have sold Bitcoin worth more than $2.2 billion in just three days, a drop of 37k.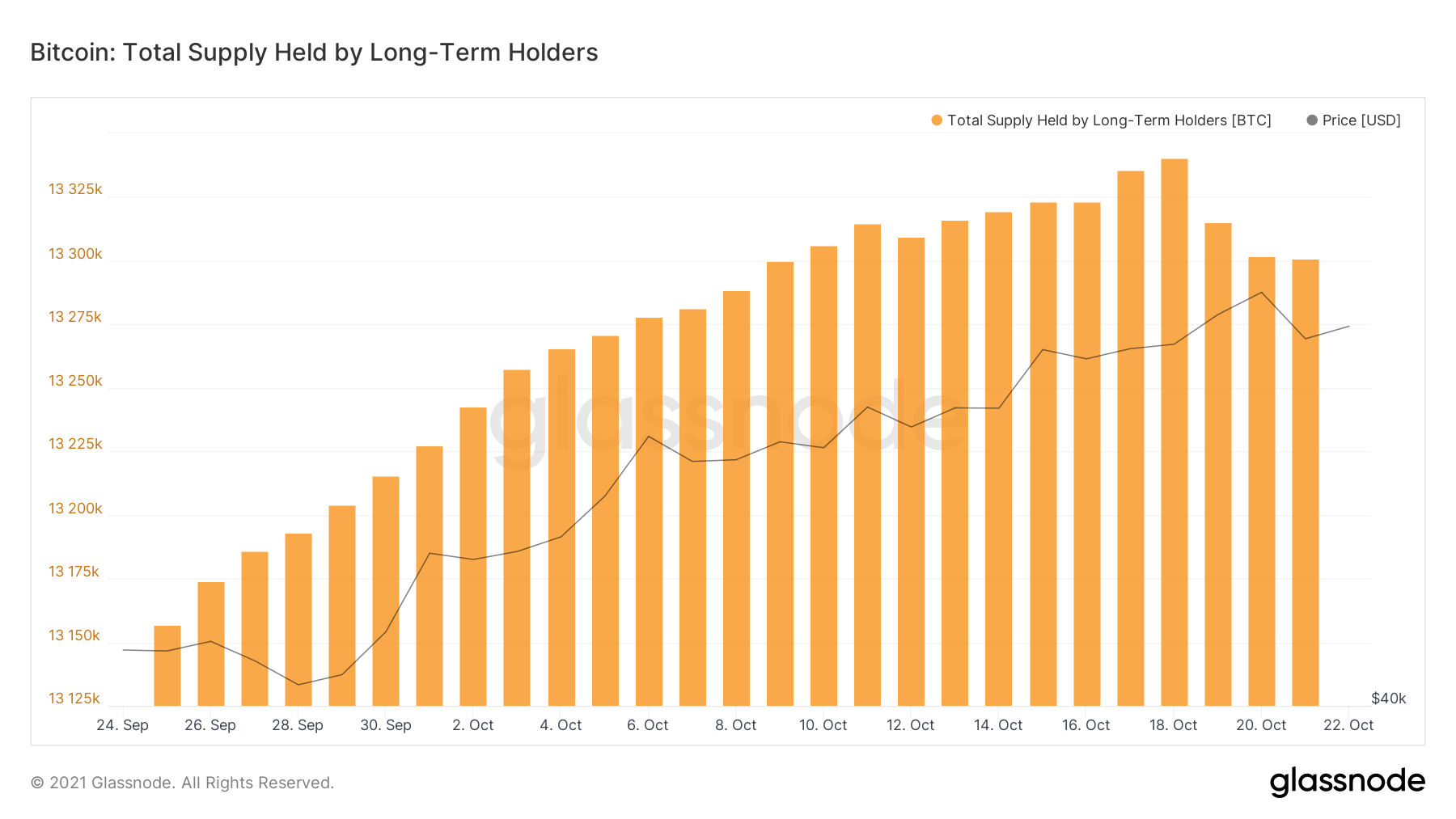 However, this is unsurprising given that the market expects to sell in any case. This is due to the fact that for a long time, LTHs have been buying weakness and selling strength. The current distribution will herald the return of short-term investors.
Their holdings had been declining since the May rally. That is, until now. Historically, STH holdings only increased when LTH supply decreased. That is exactly what will happen this time.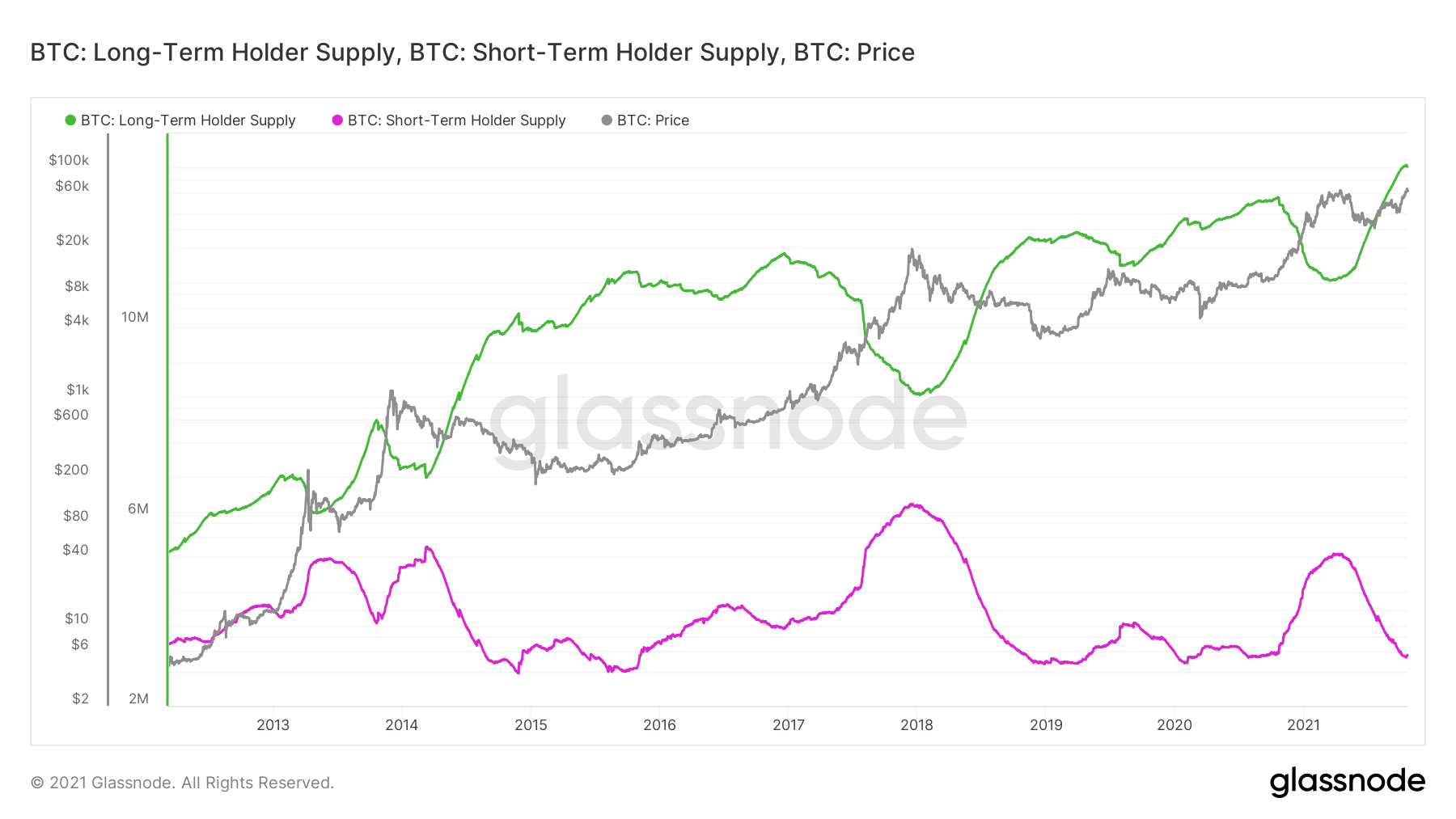 So, have LTHs pulled out completely?
No, not at all. BTC has fallen by more than 8% since its all-time high of $67.2k, and is currently trading around $61k at press time. Despite this, the strength selling continued. As a result, about 1.59 percent of the supply was oversupplied.
Furthermore, as shown by the illiquid supply shock ratio chart, supply is still shifting to on-chain entities. In the past, these have forecasted low sales (less than 0.25 percent of the supply they buy).
This means that the market is currently experiencing a short-term correction, while the long-term picture remains unchanged.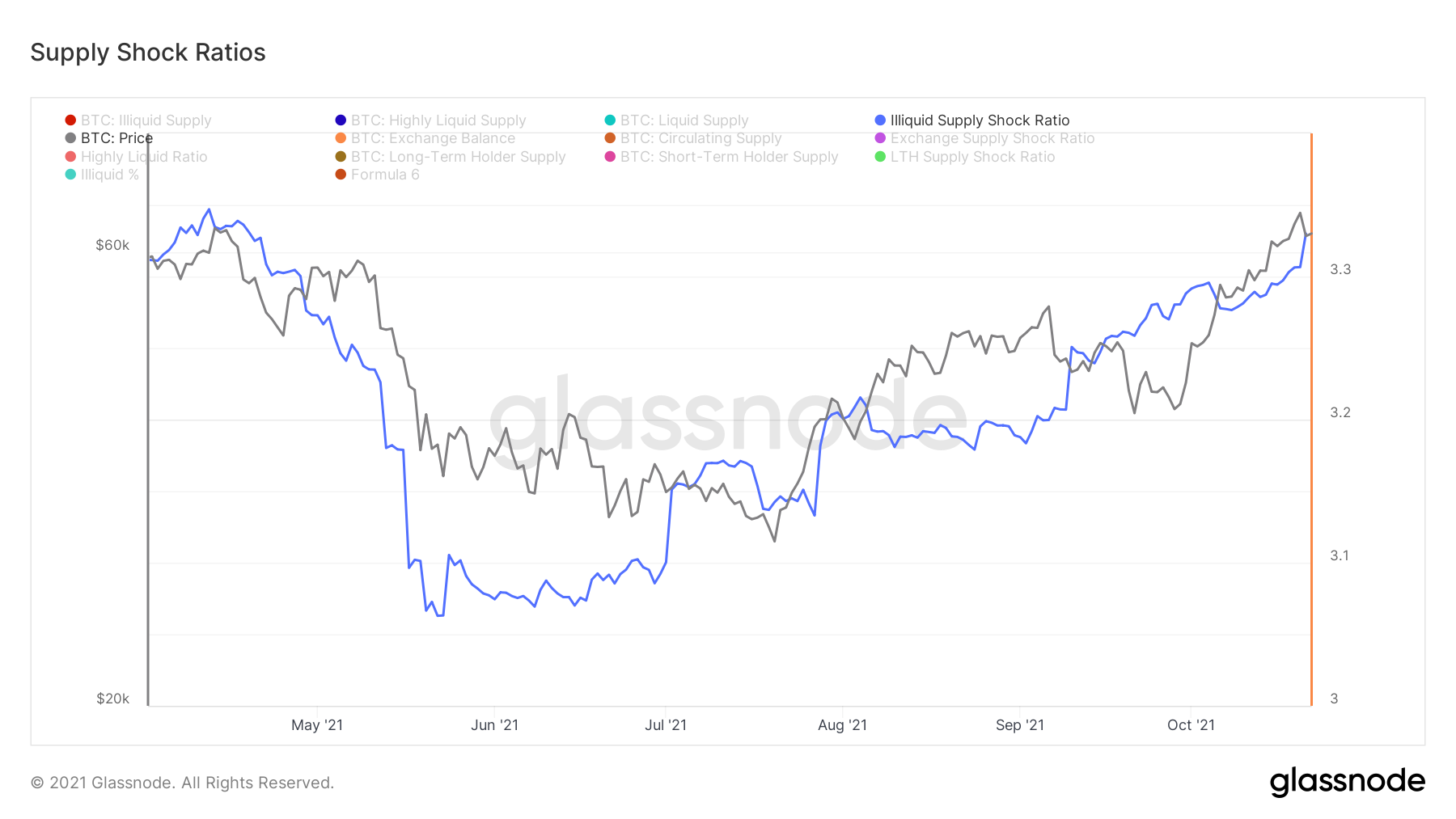 Furthermore, the rise in the realized cap shows that Bitcoin is profiting and that new inflows are absorbing these gains after falling for nearly the entire summer.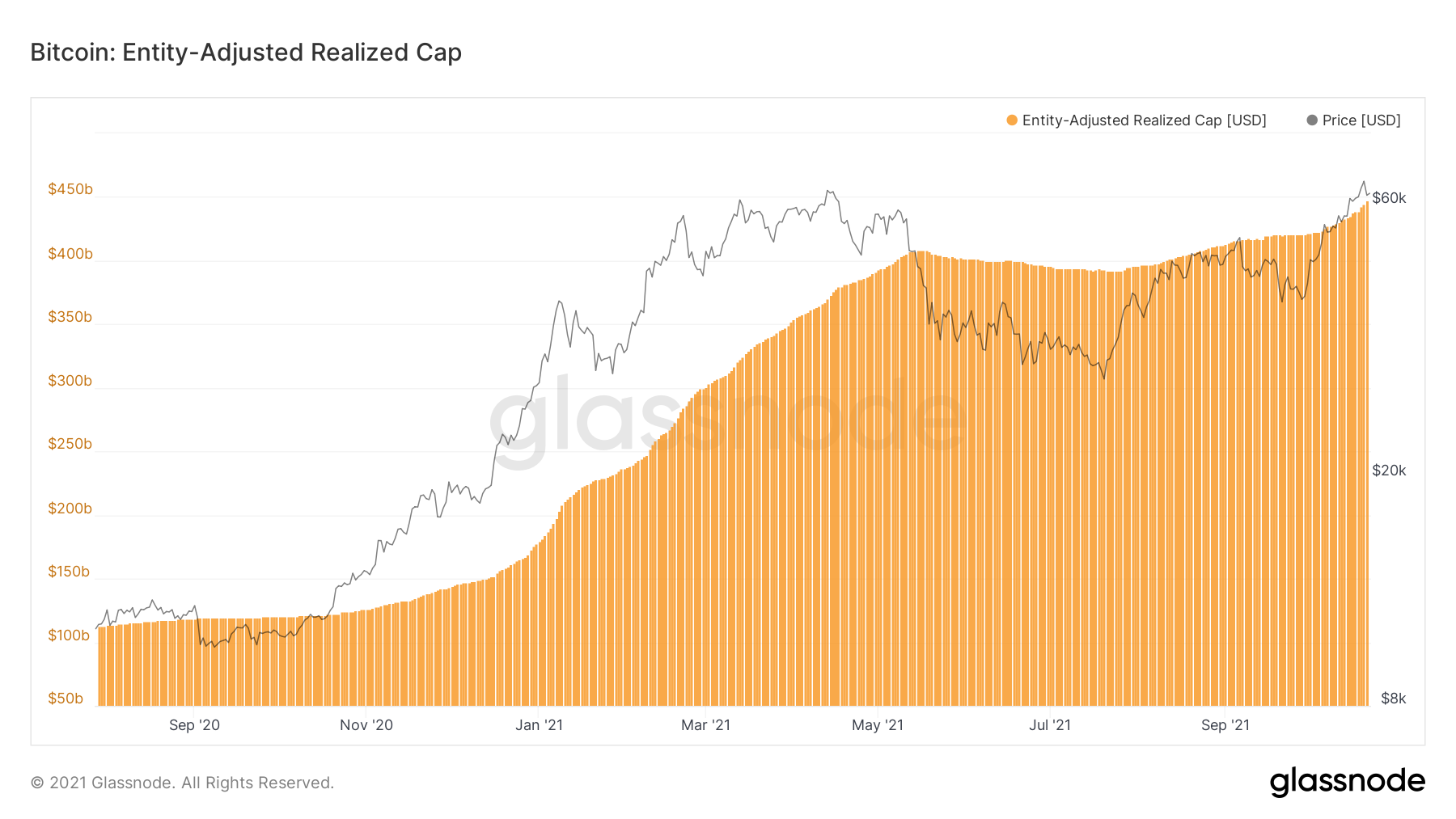 As a result, this move by investors is beneficial to the market because the hype surrounding the king coin has and will continue to attract new investors.
Furthermore, the more supply LTHs distribute, the more profits they will make, and the chances of long-term holders increasing will improve. As a result, the market will strengthen even more.