We mentioned in one of our recent articles that Bitcoin may need retail investors to come in and increase buying pressure because there is a lack of FOMO in the market.
While FOMO isn't always a long-term progressive catalyst for consistent price gains, it does allow assets to break through key resistance levels. Now that Bitcoin has reached a new ATH level without experiencing massive FOMO, this may change due to the following narratives.
Exchange reserves have fallen to a three-year low.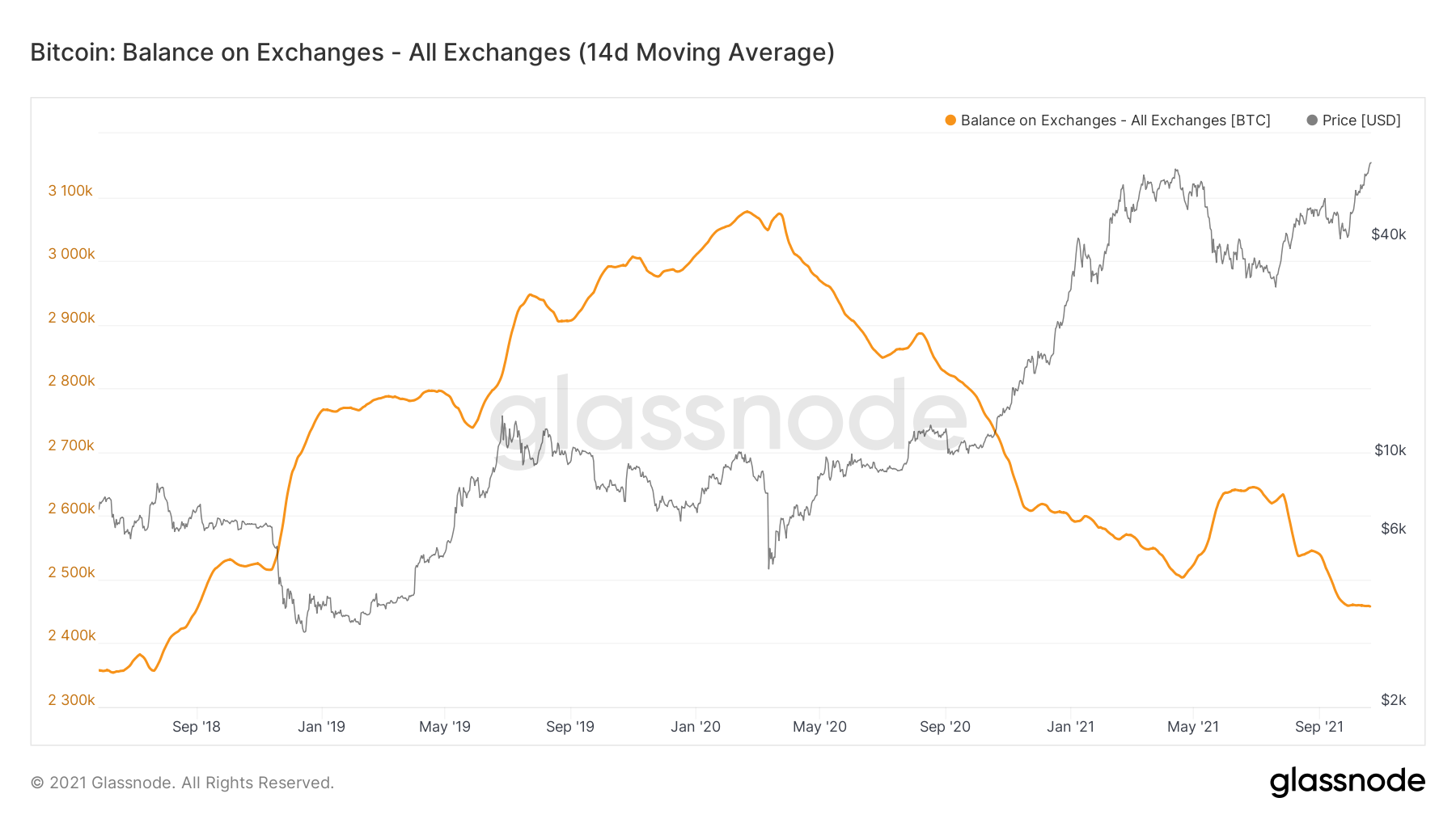 With HODLers displaying extreme conviction over the last few weeks, Bitcoin exchange reserves have dropped to 2018 levels. At the time of publication, nearly 2.45 million BTCs were held on exchanges, a level last seen on August 31, 218.
It can be deduced that selling pressure has decreased significantly, especially since Bitcoin reached a new high. The incentive to sell at a higher price is far greater than the incentive to sell at the current price.
Take, for example, the chart attached hereto. The same revealed that 99.70% of all BTC is currently profitable, which validates the decreasing possibility of increased sell pressure.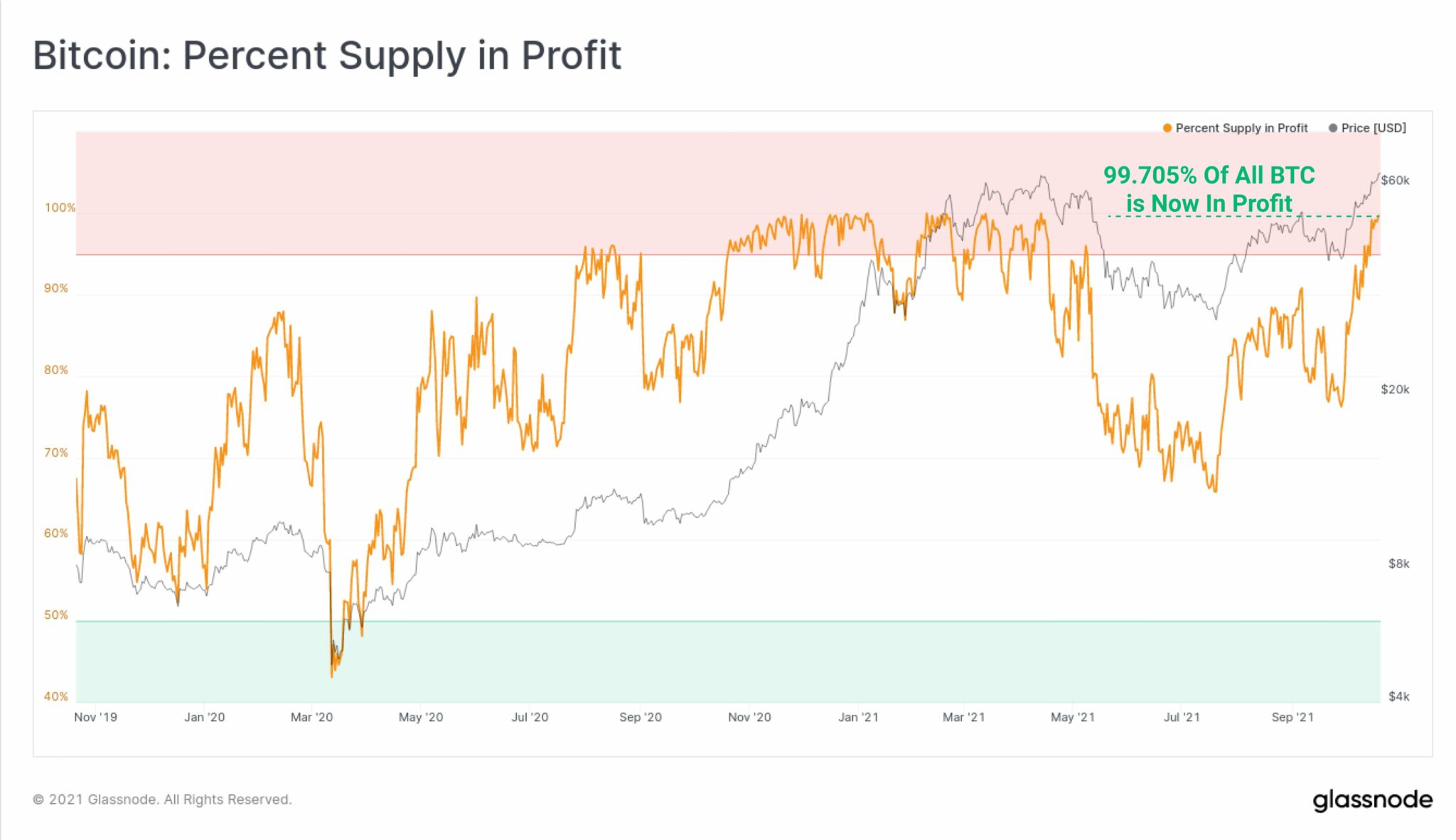 It is reasonable to argue that the approval of the Bitcoin ETF played a significant role in creating enough positive sentiment around the BTC ecosystem. At press time, the notional Open Interest on CME Bitcoin Futures had also reached a new high.
This could be because the ETF holds CME shares as part of its investment vehicle.
Is Bitcoin's potential limitless?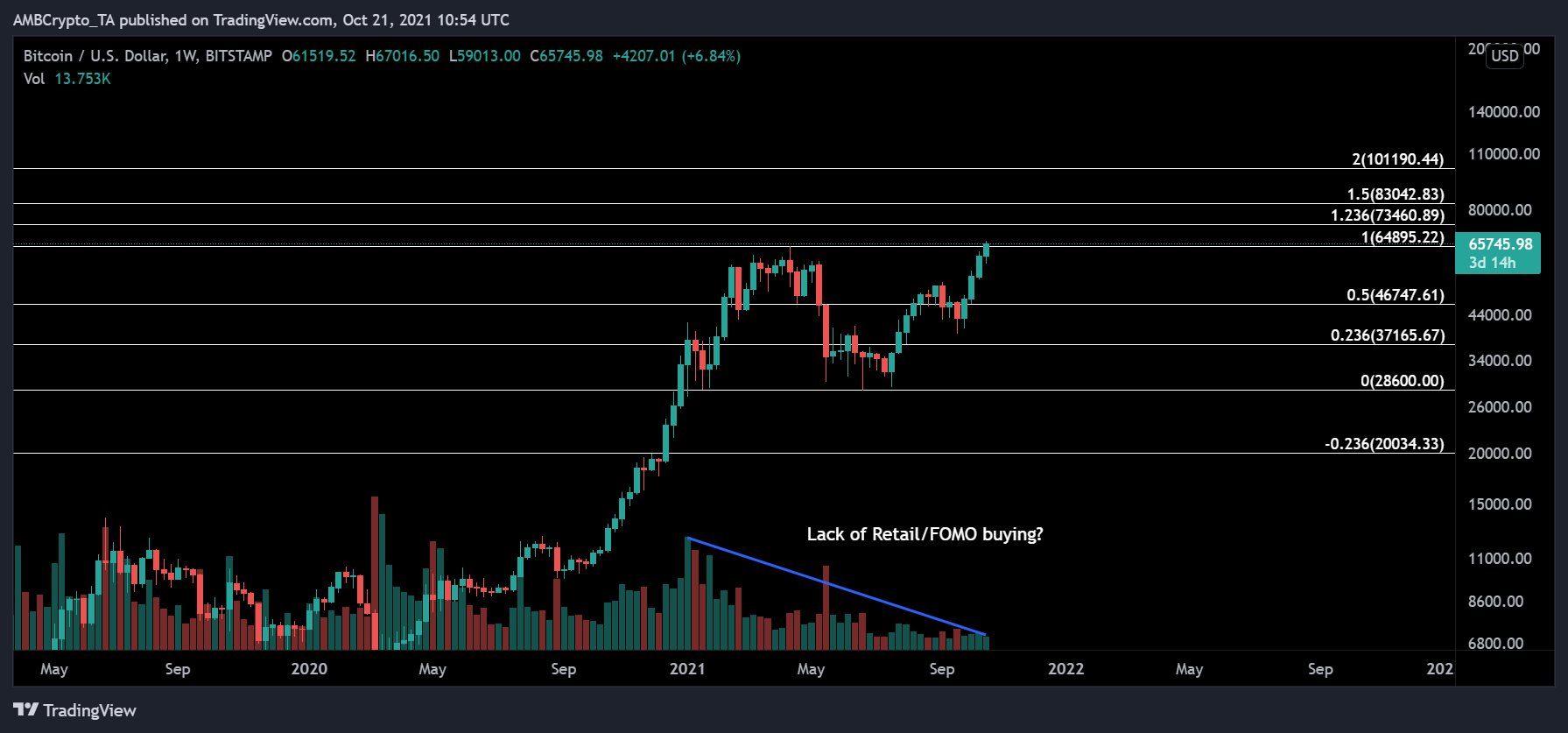 While the subhead may be exaggerated, some of the key levels that Bitcoin can reach in the coming weeks can be discussed. With Bitcoin now crossing $64,000, there is more consistency behind the previously mentioned targets. Bitcoin closed its highest weekly candle ever last week, and there is a chance it will close an even higher candle this week.
If Bitcoin has another strong week, it is well positioned to reach its immediate target of $73.4k based on Fibonacci retracement lines. With no immediate resistance levels, the next level would be around $83,000, after which Bitcoin may have a final clear path to the elusive $100,000-value.
However, one concerning factor in the price charts is the low volume. As can be seen, BTC trade volumes have been declining since the beginning of 2021. This is not a good sign and indicates a reduction in asset distribution.
While a drop to $46,000 is unlikely at the moment, retail investors will need to step in soon if Bitcoin is to thrive beyond its new ATH.