Fox News host Sean Hannity has suggested President Donald Trump should pardon himself and his family before leaving the White House in January.
The suggestion was made on Hannity's Fox News radio show on Monday while discussing how Trump last week announced a full pardon for his former National Security Adviser Michael Flynn.
Speaking to former Trump attorney Sidney Powell, Hannity suggested that the president needed to protect himself from future legal investigations in order to protect himself from the incoming Biden administration.
Hannity said that President-elect Joe Biden was being publicly encouraged to investigate and prosecute Trump for any criminal misconduct while he was president.
'The president out the door needs to pardon his whole family and himself, because they want this witch hunt to go on in perpetuity. They're so full of rage and insanity against the president,' Hannity said.
'I mean, I assume that the power of the pardon is absolute, and that he should be able to pardon anybody that he wants to?'
'It is absolute it's in the Constitution,' Powell confirmed.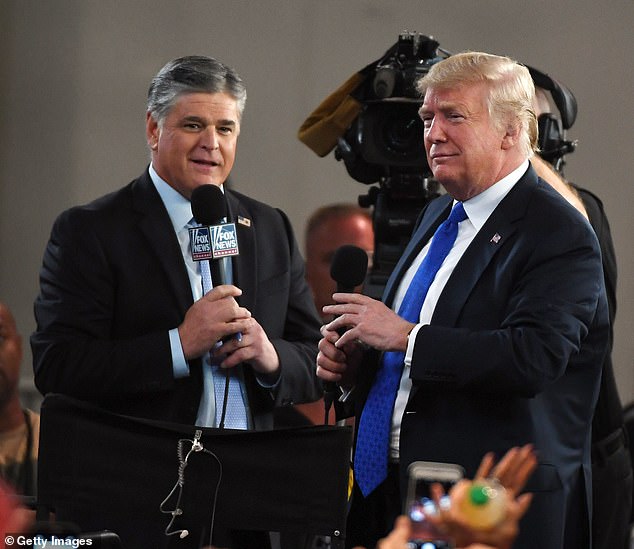 Powell, who has been key to pushing an election conspiracy that corrupt voting machines stole the election from Trump, then added that she did not know about Trump's 'authority to pardon himself'.
Powell then went on to suggest that such a pardon should not be necessary because 'the president is going to get another four years in office to finish the job he started because the election fraud we're uncovering is massive.'
Donald Trump's pardon on Wednesday of his former national security adviser Michael Flynn kicked off speculation that a string of pardons could be next - including for the president and his family.
Trump has granted clemency to supporters before, most notably earlier this year when he commuted the criminal sentence of Roger Stone, who was sentenced to prison after being convicted of lying under oath to lawmakers.
The president is reported to have asked aides if he has the right to pardon himself and family members and has even asked if he could issue pardons pre-emptively for things people could be charged with in the future.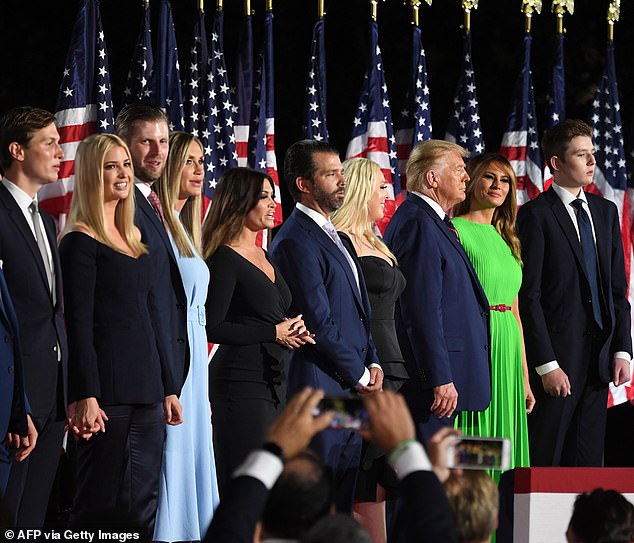 In 2018, Trump even said he had the 'absolute right' to pardon himself - a claim many constitutional law scholars dispute.
After he pardoned Flynn, Trump shared a tweet on Wednesday from Republican Congressman Matt Gaetz, one of his closest allies on Capitol Hill, who said the president should also consider a pardon for himself.
'President Trump should pardon Flynn, the Thanksgiving turkey, and everyone from himself, to his admin, to Joe Exotic if he has to,' Gaetz wrote.