While President Joe Biden was vice president in 2011, Hunter Biden and his family's business partners tried to invest in Irish businesses.
Fox News found emails from March 8, 2011, in which Eric Schwerin, the family's top financial adviser, and Devon Archer, another top adviser, talked about the possibility of investing in Ireland.

Archer suggested that the group follow up on business ideas in Ireland after they heard about a number of projects that were in the works. Archer wrote, "Ideas we could follow up on." "Ireland, ask Rooney to set up a meeting."

Dan Rooney was the ambassador of the United States to Ireland. Obama put him in charge of the job in 2009.

Schwerin said that he could meet with Rooney in Washington, DC, during the celebrations for St. Patrick's Day. "Ireland: I'm guessing there might be a chance to meet Rooney and others informally at the St. Patrick's Day events next week and then follow up formally afterward?"

Archer also joked that the pitch could be made with a video of Tom Cruise and Charlie Sheen saying similar things. "We should use this in our sales pitch," he said.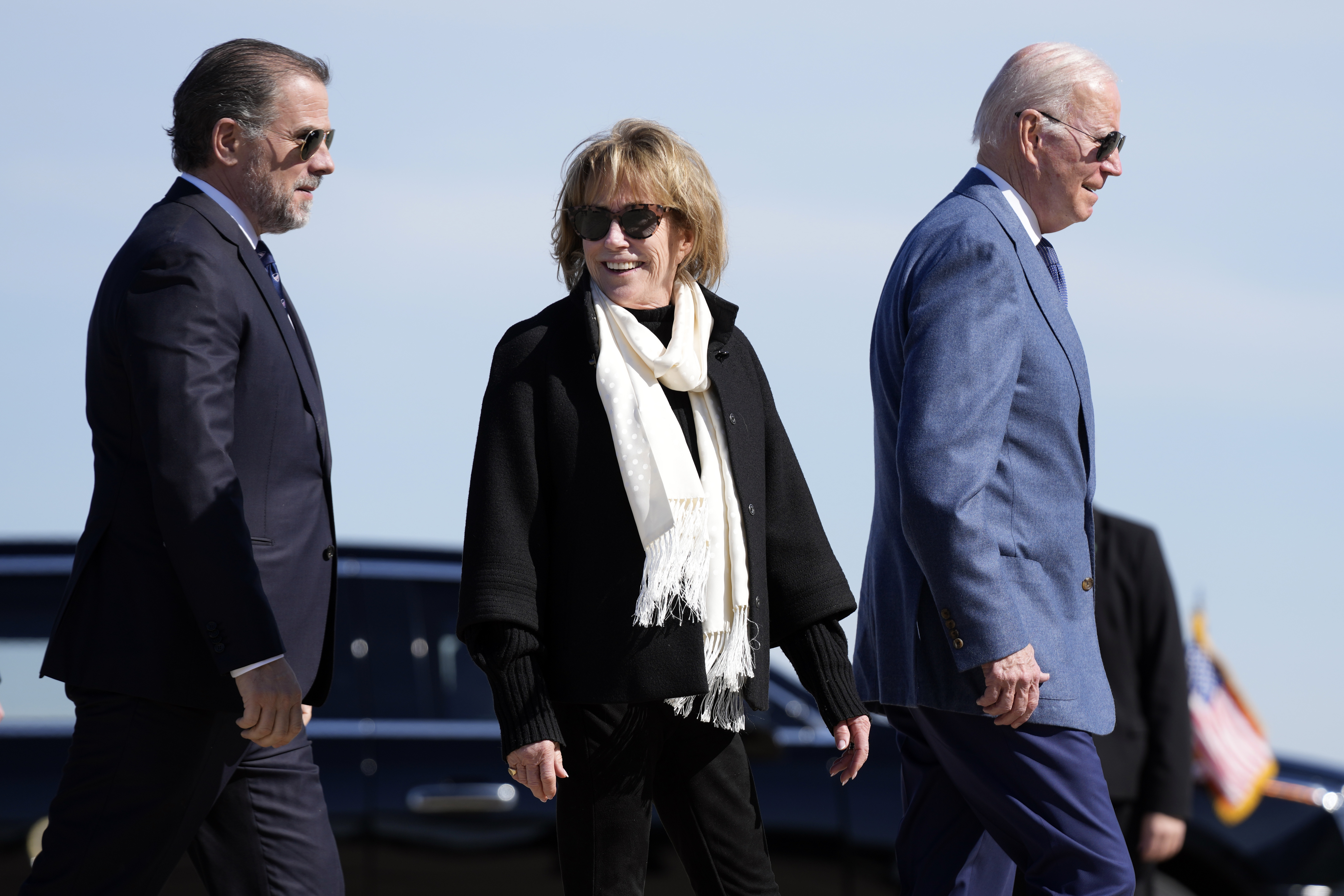 A report from the Senate in 2020 says that Hunter planned to go to Dublin, Ireland, on March 20, 2013, and March 22, 2013. The story says that while he was on the trip, the Secret Service signed him up as a "protectee" and sent armed guards to watch over him.

It's not clear if a business deal was ever made with an Irish company.

Republican lawmakers have been worried about Hunter's trip to Ireland with Joe Biden this week, which is when the emails were found.

Rep. Eli Crane (R-AZ) told Breitbart News on Thursday, "I'm sure he'll make another shady deal using his father's name and make sure he gives 10% back to 'the big guy.'" "The fact that Hunter is still free to walk the streets instead of being locked up is the best example of how the U.S. has a two-tiered justice system," says the author.

Elise Stefanik (R-NY), who is in charge of the GOP House Conference, told Breitbart News that Hunter's business deals abroad have put the president at risk and are very worrying.

"Every American should be worried about him taking his son Hunter on an official trip to Ireland and letting him ride on Air Force One," she said. "House Republicans are shining a light on this corruption, and I'm going to do everything I can to make sure that the whole Biden Crime Family is held responsible for putting our national security at risk."

Biden, his sister Valerie Biden Owens, and his son Hunter Biden left the United States for Ireland on Tuesday. The family arrived at Belfast Airport on Tuesday night, and on Wednesday, they met with British Prime Minister Rishi Sunak.

Joe Biden told reporters before his flight that he was going to Ireland to "make sure the Irish accords and the Windsor Agreement stay in place—keep the peace." The trip happens at the same time as the signing of the Good Friday Agreement in 1998, which ended a 30-year war in Northern Ireland.
Hunter Biden has arrived at Áras an Uachtaráin in Ireland ahead of Joe Biden's meeting with the Irish president pic.twitter.com/5mQUBkK0mL

— RNC Research (@RNCResearch) April 13, 2023