The United States is experiencing a lithium supply shortage. Almost every major carmaker has announced a shift to electric vehicles, Tesla delivered almost one million cars in 2021, and a slew of new electric vehicle firms, including Rivian and Lucid, are launching new models.
We will require a large number of batteries to power all of these EVs.

According to Benchmark Mineral Intelligence, electric vehicle growth will account for more than 90% of lithium demand by 2030. However, lithium is also found in mobile phones, computers, ceramics, lubricants, and medications, and it is required for solar and wind energy storage.

"It's like blood in your body," Lithium Americas CEO Jon Evans explained, "it's the chemistry of how lithium-ion batteries work." It remains the common denominator in all battery technologies, including those under consideration for next-generation batteries. As a result, it is an essential component."

This essential material in rechargeable batteries has acquired the moniker "white gold," and the frenzy has begun.

Lithium prices are skyrocketing, up 280 percent since January 2021, and developing a domestic supply of lithium has become the modern-day equivalent of oil security. However, the United States is already far behind, with only 1% of global lithium mined and processed in the country, according to the United States Geological Survey.
More than 80% of the world's raw lithium is mined in Australia, Chile, and China. And China controls more than half of the world's lithium processing and refining and has three-fourths of the lithium-ion battery megafactories in the world, according to the International Energy Agency.
But until the 1990s, the U.S. was the leader in lithium production.
"The lithium industry started in the U.S. and had a good run for 50 years," said Erick Neuman, the international business manager for with Swenson Technology. "We do have a lot. The challenge is, can we produce what we need at an economical and competitive price? That's hard."
Lithium is a plentiful element. According to the USGS, the United States has almost 8 million metric tons in reserve, placing it among the top five countries in the world.
However, there is just one operational lithium mine in the United States: Albemarle's Silver Peak in Nevada.
The administration issued a blueprint in June to revive domestic lithium production and refining, as well as battery manufacturing, and set a national EV sales goal of 50% by 2030.
Several domestic lithium projects are under construction in Nevada, North Carolina, California, and Arkansas, among other areas.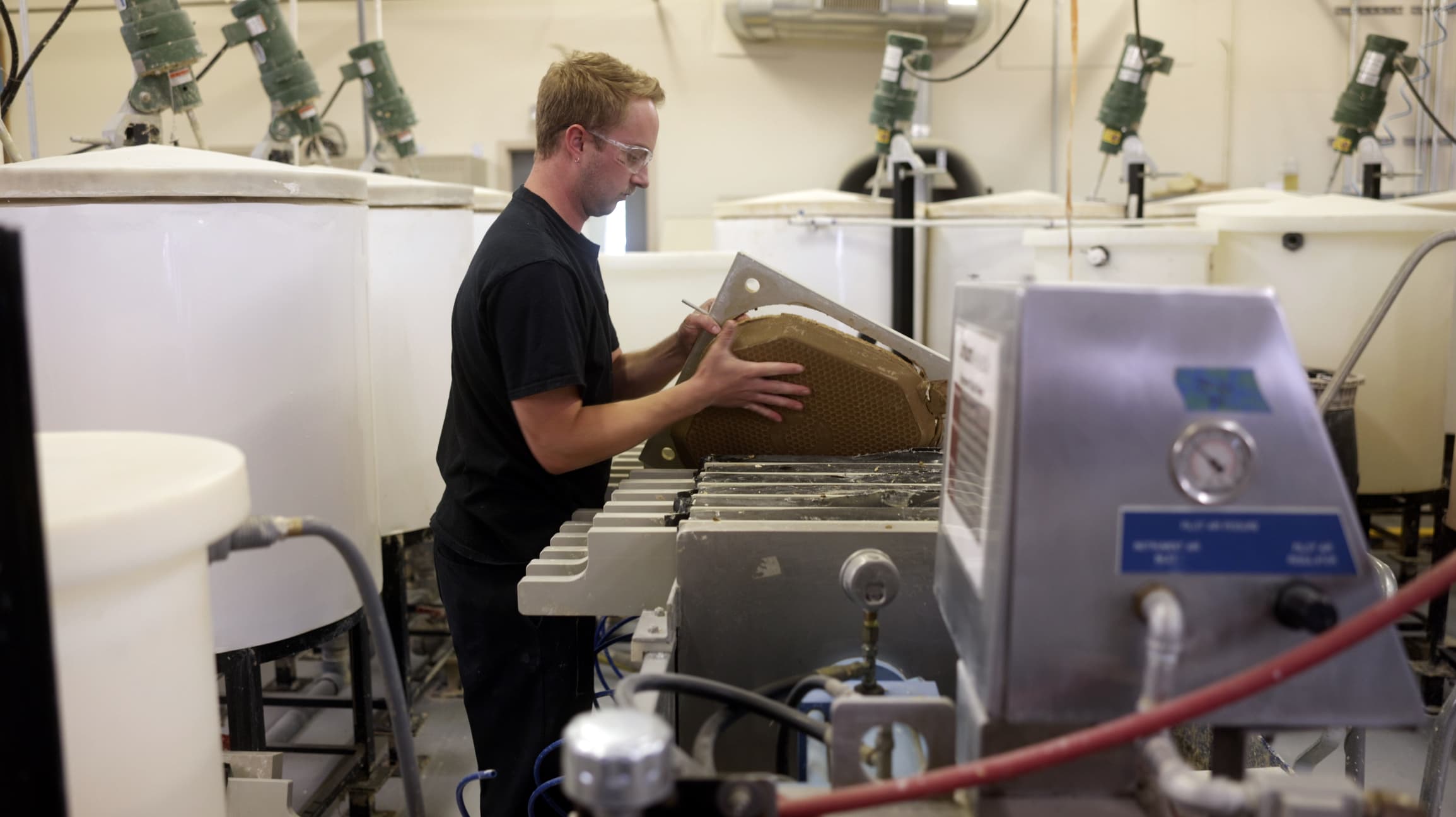 Controlled Thermal Resources is building a lithium project in California's Salton Sea, which will extract lithium from brine pumped up by geothermal energy plants in the vicinity. The Salton Sea was once a popular tourist attraction, but it has since become one of the biggest environmental and public health problems in recent history due to drier circumstances that have caused much of the lake to dry up. The state of California is attempting to change the area, dubbed "Lithium Valley," in the hopes of generating the funds required to revitalize the area.
GM announced a multimillion-dollar investment in Controlled Thermal Resources last summer, as well as first rights to purchase domestically manufactured lithium for its EVs.
Piedmont Lithium intends to revitalize an ancient lithium mining location near Charlotte, North Carolina. Piedmont inked a deal in 2020 to provide Tesla with lithium from its mines in Piedmont, but the project has been delayed due to permitting issues.

Lithium Americas intends to build an open-pit mine at Thacker Pass, which is located beneath an extinct supervolcano about 200 miles north of Reno, Nevada, and contains one of the United States' greatest lithium reserves. The complex, which is in the final stages of permitting, will handle both the mining and the processing of lithium.

But no one wants a mine in their backyard, and Thacker Pass and other proposals have been stymied by environmentalists' lawsuits and resistance, permitting delays, and hostility from local Native American tribes.