Despite the fact that anonymous teams have constructed some of the most advanced crypto infrastructure, many newcomers to the ecosystem are utilizing their real names.
Many principles popularized in the early days of the internet have been passed down to crypto.

Since the inception of Bitcoin (BTC), many users in the crypto sector have been anonymous, as utilizing this digital currency provides a degree of anonymity as long as no one knows the user's public address. The exact identity of Satoshi Nakamoto, the creator, is still unknown.

The most recent wave of innovation, led by decentralized finance (DeFi) and nonfungible token (NFT) projects, has been led by anonymous teams who keep their right to anonymity.

Anonymous individual 0xngmi, the creator of the DeFi analytics dashboard DefiLlama, has released a bug bounty on his identity. Rather than announcing the search to identify flaws in the DefiLlama code, he offered 1 Ether (ETH) to anyone who could reveal his identity and explain how they discovered it. At the time of writing, no one had been able to figure out who he was.

0xngmi has also been training people who want to be anonymous with a "How to Stay Anon" guide, which is a collaborative document that contributors can add to and alter to better.

Navigating through Crypto Twitter reveals a plethora of pseudonymous "celebrities" who, solely based on their reputations, have a digital persona with a sizable following.

The DeFi Edge, another Twitter account that remains nameless, stated the reasons for his decision to keep the account anonymous. For the time being, the founder of the namesake DeFi analysis site has declined to reveal their identify, but has provided some small details:
Why I've chosen to remain anonymous for now, and why I might semi-doxxed myself later: pic.twitter.com/OGZLmU9Nte

— The DeFi Edge 🗡️ (@thedefiedge) March 11, 2022
As the industry transitions to Web3 and a slew of new talent is attracted to the ecosystem, a growing number of players have decided to take a different strategy. They can later divulge certain aspects of their physical self to become pseudonymous, or they can reveal their genuine identity entirely.

Following the recent Terra collapse, a man showed up at Do Kwon's home in Seoul only to discover his wife answering the door, according to the BBC. In these times of difficulty, Terra's 30-year-old founder has been active on Crypto Twitter, using his actual name to promote his system and connect with the community. While revealing his true name to the public may have helped him build trust with investors and the community, it also put him at risk in real life. These are just a few of the reasons why many entrepreneurs in the industry prefer to stay nameless.

Protecting anonymity and avoiding being doxxed has become an essential issue of the new cultural and technological revolution taking place in online society, which is a perpetual conflict between the open flow of information and the individual's privacy.

One of the most contentious identity reveals occurred when writer Kate Notopoulos published a story titled "We revealed the genuine names of Bored Ape Yacht Club's pseudonymous founders," in which she uncovered the identities using publicly available Yuga Labs records.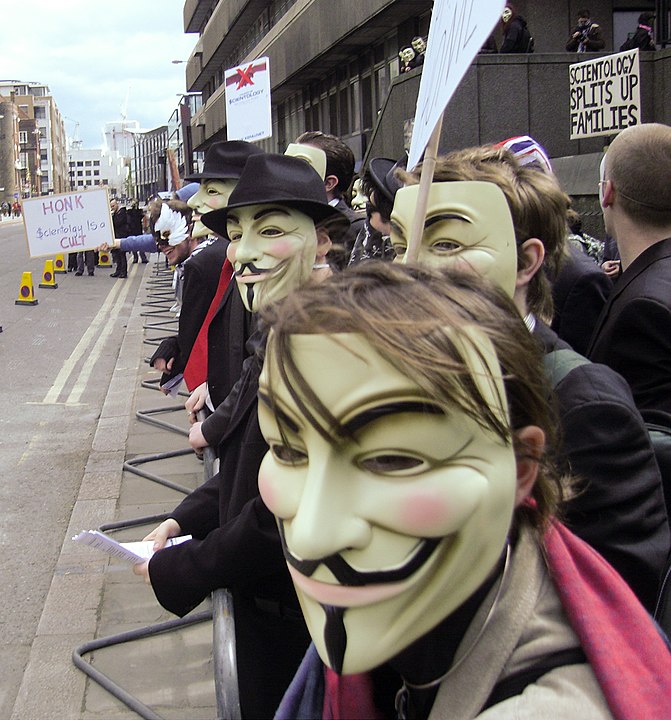 Doxxing is the act of revealing someone's identify

Doxxing, which is usually referred to as a hostile action carried out over the internet, refers to the ability to track out a person and reveal private information about that person or organization. Although the term was coined by extremist groups to threaten and intimidate marginalized people online, it now has a broader meaning that includes revealing one's identity without having exclusively extremist implications.

Charlotte Fang was recently identified as the person behind the anonymous account Miya, according to 0xngmi. Milady Maker, the founder of the NFT art project, is accused of using a pseudonymous internet presence to disseminate hate speech against minorities on social media.

Charlotte had to stand aside from the project after being identified as the person behind the pseudonymous account purportedly related to an online cult, while Milady Maker's floor price fell.

Anonymous teams are in charge of fortunes

Decentralized autonomous organizations (DAOs) have made it possible for a large number of people to contribute to a project's governance while remaining anonymous. The bulk of these initiatives have anonymous founders and contributors, either for safety reasons or to dodge legislation. In recent years, this has been the norm.

Grug, a Twitter pseudonym, explained to Cointelegraph why he chose to remain anonymous as CapitalGrug and the importance of being judged entirely on performance and ideas:

"I believe the main reason I selected anonymity was to be able to engage in and contribute to the same type of irreverent culture that I found so appealing about crypto from the beginning."

Many good performers in the area have remained anonymous, adding value to initiatives and communities by preventing other distinguishing features from influencing people's opinions of their persona.

Being anonymous can be a good option for people looking for a fresh start, but it can also allow harmful actors to penetrate the space.

Michael Patryn, the co-founder of now-defunct crypto exchange QuadrigaCX, was revealed as 0xSifu, the founder of Defi protocol Wonderland, back in January.

The scandal-plagued exchange's co-founder had already been sentenced to 18 months in a federal prison in the United States for identity theft and credit card fraud. Patryn is not even his real name; he apparently changed his identity from Omar Dhanani after his prison sentence and before launching QuadrigaCX.

With this news, the Wonderland protocol came crashing down, and the argument over whether anonymous teams should be permitted to handle big quantities of money erupted. Even Danielle Sesta, co-founder of Wonderland, believes that anonymous teams will become obsolete in favor of teams whose full identities are known.

Redefining the concept of anonymity

Although there has been a shift toward transparency in crypto in recent years, the ethos of anonymity remains entrenched. As Grug pointed out, one does not have to be entirely anonymous in the space.

"For example, our money is all anonymous, despite the fact that we've all been doxxed." People who pull out their phones to follow me on Twitter during events are usually anonymous."

Identity, whether public or private, is a complex subject with which we all grapple. The key to a more rich and diversified crypto community will be finding a balance between complete anonymity and a public identity.

To this point, anonymous culture in crypto has proven to be beneficial, as it reduces bias and allows people to fully express themselves. Bad actors can use this to get a fresh start, which could be problematic if they continue to act viciously. However, if they become productive members of society and contribute to the environment, it may be demonstrated that people deserve a second chance.
=====
** Information on these pages contains forward-looking statements that involve risks and uncertainties. Markets and instruments profiled on this page are for informational purposes only and should not in any way come across as a recommendation to buy or sell in these assets. You should do your own thorough research before making any investment decisions. All risks, losses and costs associated with investing, including total loss of principal, are your responsibility. The views and opinions expressed in this article are those of the authors and do not necessarily reflect the official policy or position of USA GAG nor its advertisers. The author will not be held responsible for information that is found at the end of links posted on this page.