Anheuser-Busch's market value has dropped by more than $6 billion in the days since it promoted a beer with transgender social media star Dylan Mulvaney. The company's shares have fallen because of a backlash against Bud Light across the country.
Shares of Anheuser-Busch Inbev have fallen by almost 5% since Dylan Mulvaney announced the Bud Light deal at the beginning of the month. This has taken $6.65 billion off the market value of the company.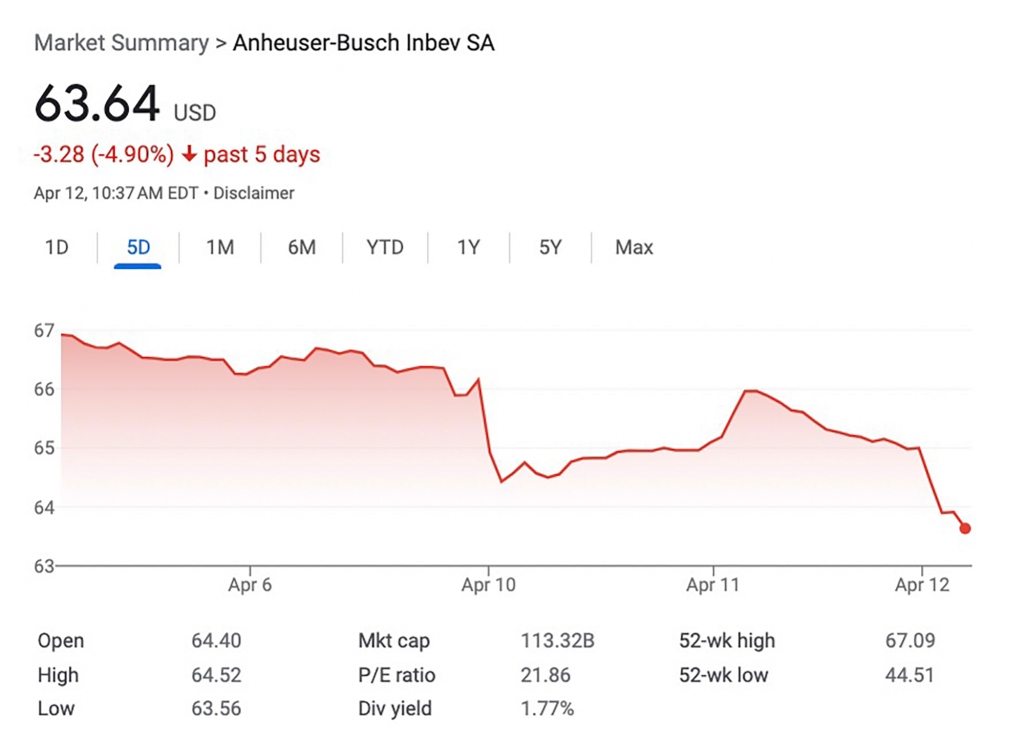 Dylan Mulvaney, who was born a guy but now says she is a woman, is the newest spokesperson for Bud Light. A limited-edition can with his face on it was made to honor Mulvaney. Mulvaney has been promoting the brand in recent social media vids by having fun in a bubble bath and talking about March Madness.
"This month I celebrated my day 365 of womanhood and Bud Light sent me possibly the best gift ever — a can with my face on it," Mulvaney said in announcing the deal.
View this post on Instagram
The agreement has caused a backlash against the beer brand across the country, which has hurt sales in several states.

Breitbart News said that people are avoiding the brand in bars all over the country. In one bar in Missouri, sales of Bud Light and other Anheuser-Busch drinks have dropped by about 40%, according to reports. A bar in New York's Hell's Kitchen, where there are a lot of gay people, is said to have seen Bud Light sales drop by 70%.


Another study found that the public's reaction to the Dylan Mulvaney campaign has "spooked" Anheuser-Busch distributors in the South and the heartland of the United States.

Alissa Heinerscheid, vice president of marketing for Bud Light, said in a video, "Bud Light had been known for silly, out-of-touch humor, and it was really important that we try something different."