Election workers process absentee ballots at the Detroit Department of Elections Central Counting Board of Voting the day after the election .
The two Republican members of the board of canvassers in Michigan's most populous county now want to 'rescind' their votes certifying the results of the November 3 election.

Monica Palmer and William Hartmann of the Wayne County Board of Canvassers, who initially refused to certify the presidential election results, performed a dramatic back-flip after they were roundly blasted during a three-hour public meeting.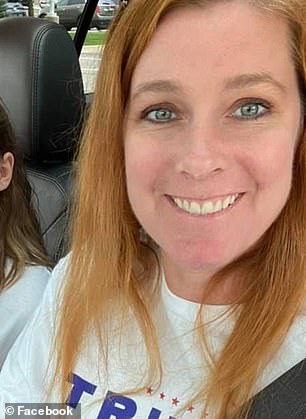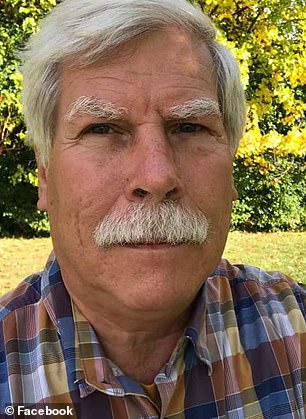 Palmer and Hartmann angered many when they declared they would not sign off on their district's ballot count which had Joe Biden ahead by 148,000 votes.
The move was seen as an attempt to disenfranchise black voters, since African Americans make up some 80 percent of the population in Wayne County's largest city, Detroit.
Amidst the intense backlash, Palmer and Hartmann did an about-face and voted to certify on Tuesday.
Late Wednesday, Palmer and Hartmann sought to reverse themselves yet again, filing affidavits indicating they wished to rescind their votes in favor of certification.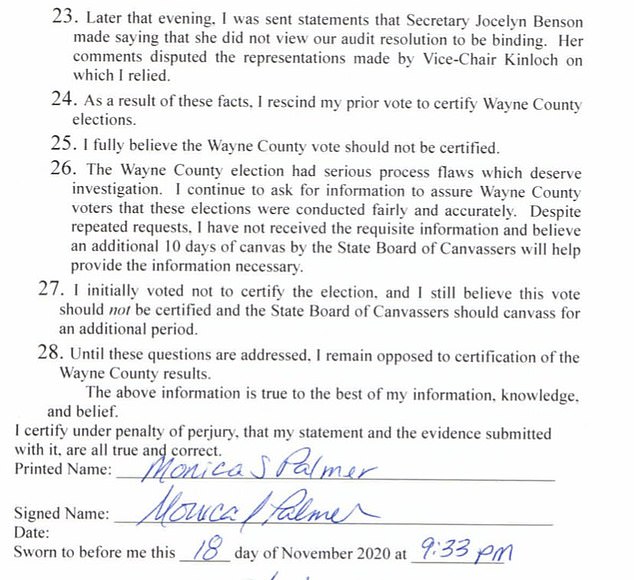 The two Republicans agreed to certify as part of a compromise in which the secretary of state, Democrat Jocelyn Benson, agreed to conduct an audit of the county's votes to clear up minor clerical errors.
But by Wednesday the two said it was clear that no such audit is being planned.
'As a result of theses fact, I rescind my prior vote to certify Wayne County elections,' the signed affidavit, which was reported by USA TODAY.

'I fully believe the Wayne County vote should not be certified.'
Internet: Where can I find a recording (preferably video) of the Wayne County Board of Canvassers meeting from Zoom on Tuesday? I have the audio from inside the room, but in need of something with clearer sound

— Kayla Ruble (@RubleKB) November 19, 2020
The affidavit continued: 'The Wayne County election had serious flaws which deserve investigation.
'I continue to ask for information to assist Wayne County voters that these elections were conducted fairly and accurately.
'Despite repeated requests, I have not received the requisite information and believed an additional 10 days of canvas by the State Board of Canvassers will help provide the information necessary.'
The attempt to rescind the certification is unlikely to have any effect on the state's official approval of the final vote count.
According to journalist Kayla Ruble, all of the state's counties have certified their results and certification papers were signed late Tuesday, right up against the deadline.
Jonathan Kinloch, the vice chairman of the Wayne County Baord of Canvassers, told Ruble that 'the deal is already done.'
The initial decision by the two Republicans not to certify sparked outrage on Tuesday, with the two board members being subsequently lambasted in a Zoom meeting by Ned Staebler, a prominent Michigan businessman who worked as a poll watcher in the large county, which encompasses the city of Detroit.
In response to their initial decision not to certify the vote, the pair were lambasted in a Zoom meeting by Ned Staebler, a prominent Michigan businessman who worked as a poll watcher in Wayne County pic.twitter.com/M9jTxEGUk2

— USA GAG (@USAGAG2) November 19, 2020
'I just want to let you know that the Trump stink, the stain of racism that you have covered yourself in, is going to follow you throughout history,' Staebler raged, noting that the pair specifically refused to certify results in Detroit, which has a population that is around 80 percent black.
He pointed out that the pair appeared to have no qualms in certifying results from Livonia, a nearby city which was 95 percent white, despite the fact there were larger discrepancies between votes cast and counted in that area.
Staebler further referenced that Hartmann and Palmer had previously certified a primary election earlier this year which had larger discrepancies than those found in the November 3 presidential election.

'You will forever be known in southeastern Michigan as two racists who did something so unprecedented that they disenfranchised hundreds of thousands of black voters in the city of Detroit, because they were ordered to,' Staebler raged.

'Just know when you try to sleep tonight that millions of people around the world on Twitter know the names William Hartmann and Monica Palmer as two people completely racist and without an understanding of what integrity means or a shred of human decency.'

'The law isn't on your side, history won't be on your side, your conscience will not be on your side and, Lord knows, that when you go to meet your maker, your soul is going to be very, very warm. '

Shortly after Staebler's stinging rebuke, both the Republicans back-flipped, agreeing to sign off on the ballot count in Wayne County and delivering a crushing blow to President Trump in his quest to contest the outcome of the election.
Earlier on Tuesday, Trump and other Republicans were overjoyed at news Hartmann and Palmer had initially refused to sign off on the election results.

Many believed the act would embolden other conservative officials in key states to take similar action, potentially delaying or preventing Biden from becoming President.

'Wow! Michigan just refused to certify the election results! Having courage is a beautiful thing. The USA stands proud! ' Trump gleefully tweeted shortly after 9 pm Eastern.
The Great State of Michigan, with votes being far greater than the number of people who voted, cannot certify the election. The Democrats cheated big time, and got caught. A Republican WIN!

— Donald J. Trump (@realDonaldTrump) November 18, 2020

But just minutes after that tweet, Hartmann and Palmer spectacularly flip-flopped and agreed to certify the election results.
According to The Detroit Free Press, their certification is contingent on having 'the Michigan Democratic Secretary of State conduct an independent comprehensive audit of all of the jurisdictions in the county that recorded unexplained discrepancies between the number of absentee ballots recorded as cast and the number of absentee ballots counted.'
The Democrat members of the Wayne County Board of Canvassers have agreed to that action.
Staebler was not the only person on the Zoom call to condemn Hartmann and Palmer.
Others say their decision not to sign off on the ballot count it as 'a dangerous attempt to overthrow the will of voters'.
The Rev. Wendell Anthony, a well-known pastor and head of the Detroit branch of the NAACP, called the Republican county canvassers a 'disgrace.'
'You have extracted a black city out of a county and said the only ones that are at fault is the city of Detroit, where 80 percent of the people who reside here are African Americans. Shame on you!' Anthony said at a meeting, which was conducted virtually over Zoom.
Palmer said she was reluctant to certify the vote count as poll books in certain Detroit precincts were out of balance.
In response, Jonathan Kinloch, a Democrat, said it was 'reckless and irresponsible' to not certify the results.
'It's not based upon fraud. It´s absolutely human error,' Kinloch said of any discrepancies. 'Votes that are cast are tabulated.'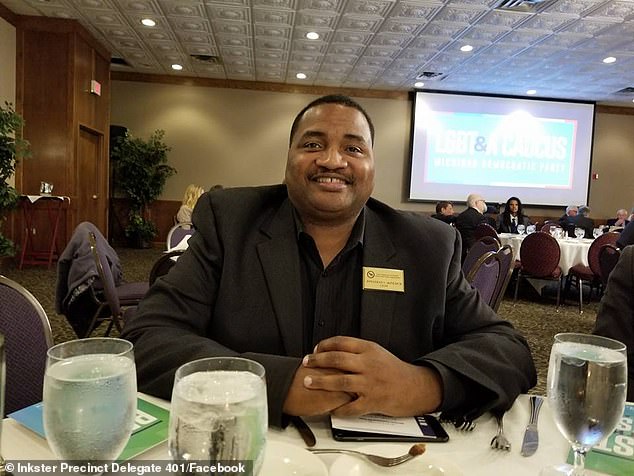 However, Kinloch was heartened after the Republicans reversed course and agreed to certify the election results.
'It restored my faith in the fact that yes, government does work, that yes, the people can make a difference,' he told The Detroit News.
The city's mayor, Mike Duggan, was also happy with the outcome.
'Glad to see common sense prevailed in the end,' he told the publication, adding that the two Republican board members would have committed 'an historically shameful act' if not for their U-turn.