Three weeks before the election, Joe Biden is increasing the number of trips, in small groups, to key states.
Discreetly, Joe Biden continues his campaign. The former vice-president, who is not holding any large meeting to limit the spread of Covid-19, visited Nevada and Pennsylvania at the end of the week, two important states for the upcoming election. In the first state, won by Hillary Clinton in 2016, the Democrat gave a speech in Las Vegas, in front of supporters who remained in their car - or seated next door. He denounced "the disproportionate way in which the coronavirus has affected Latinos", who represent nearly a third of the state's population, according to the 2019 census.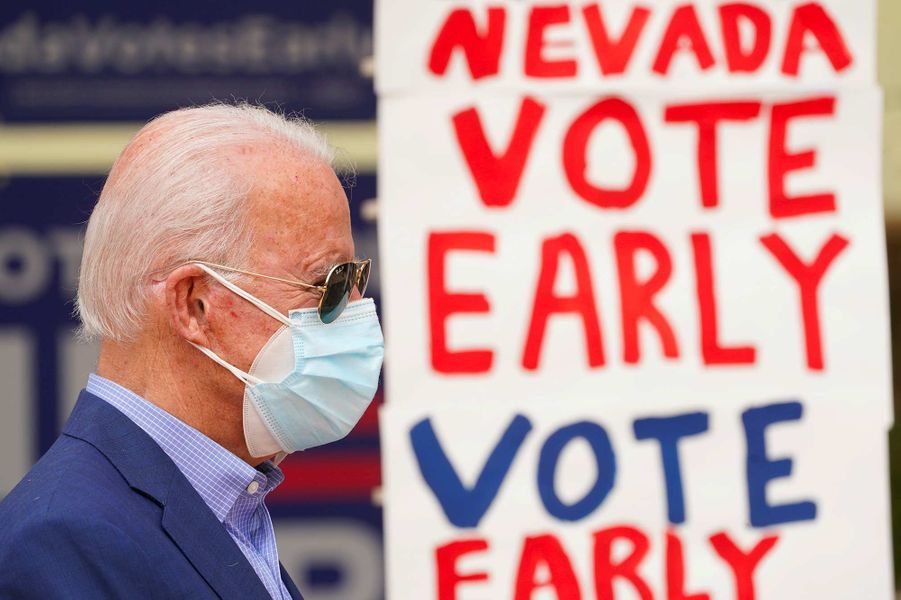 In Pennsylvania, one of the key states where Donald Trump had won with 0.7 points in advance four years ago, Joe Biden addressed a plumbers union on Saturday. "America deserves a president who understands what the people are going through. You are facing real challenges now, and the last thing you need is a president who exacerbates them, "he said in particular. Erie County, where he was located, is one of three electoral areas in the state that voted overwhelmingly for Donald Trump after preferring Barack Obama to Mitt Romney in 2012. Sign of the importance of Pennsylvania: barely out of confinement because of his Covid-19 contamination, Donald Trump will hold a meeting there on Tuesday, after a first in Florida on Monday.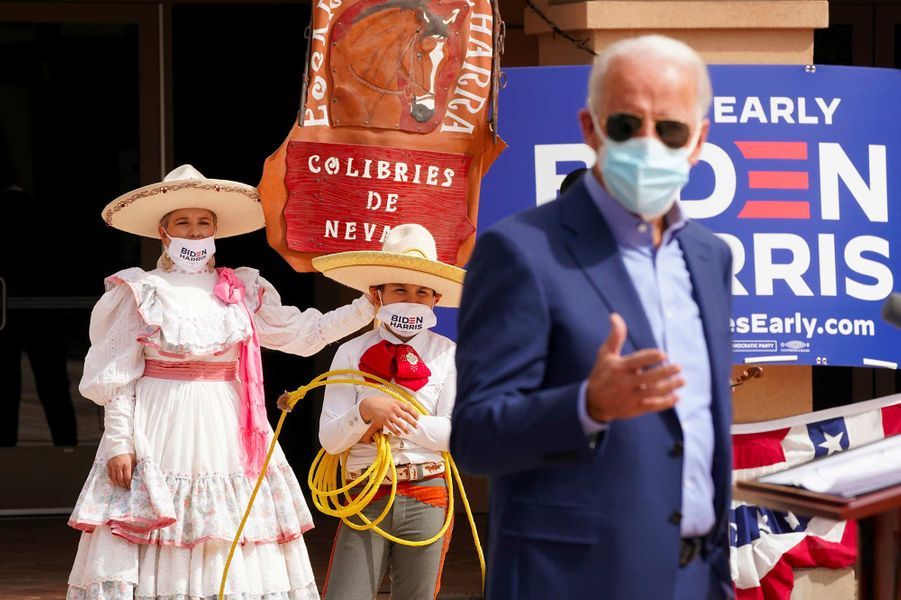 On Sunday, Joe Biden was photographed, masked, walking out of church in Wilmington, in his Delaware stronghold, where he had just attended mass. A classic outing for the Democrat, fervent Catholic, as the Senate begins this Monday the hearing of Amy Coney Barrett, the federal judge appointed by Donald Trump to succeed Ruth Bader Ginsburg. Republicans are trying to portray her as a victim of discrimination because of her religion (she too is a practicing Catholic) as Democrats' concern is turned to the importance of religion in her decisions. The fear concerns in particular the right to abortion, authorized at the federal level since a decision of the Supreme Court of 1973.