On Friday, warships from South Korea, the US, and Japan started the first trilateral anti-submarine drills in five years. This came after North Korea started testing missiles again this week, likely in response to training between South Korean and US forces.
The North recently launched five missiles, which were the first tests of this kind in a month. These launches happened both before and after U.S. Vice President Kamala Harris visited South Korea on Thursday and reaffirmed the "ironclad" U.S. commitment to the security of its Asian allies.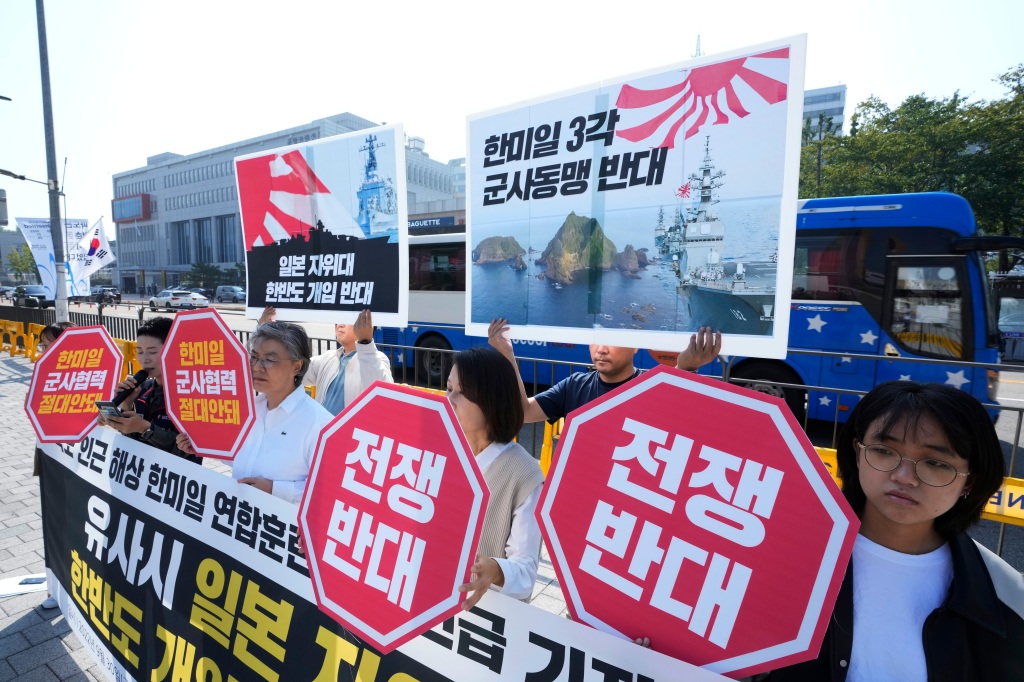 The three countries will train together for one day off the east coast of the Korean Peninsula. According to a statement from the South Korean navy, this is to deal with North Korea's efforts to improve its ability to fire missiles from submarines.

In the past few years, North Korea has been building bigger submarines, including one that runs on nuclear power, and testing advanced missiles that can be fired from them. This is scary for its competitors because it's harder to find underwater-launched missiles ahead of time.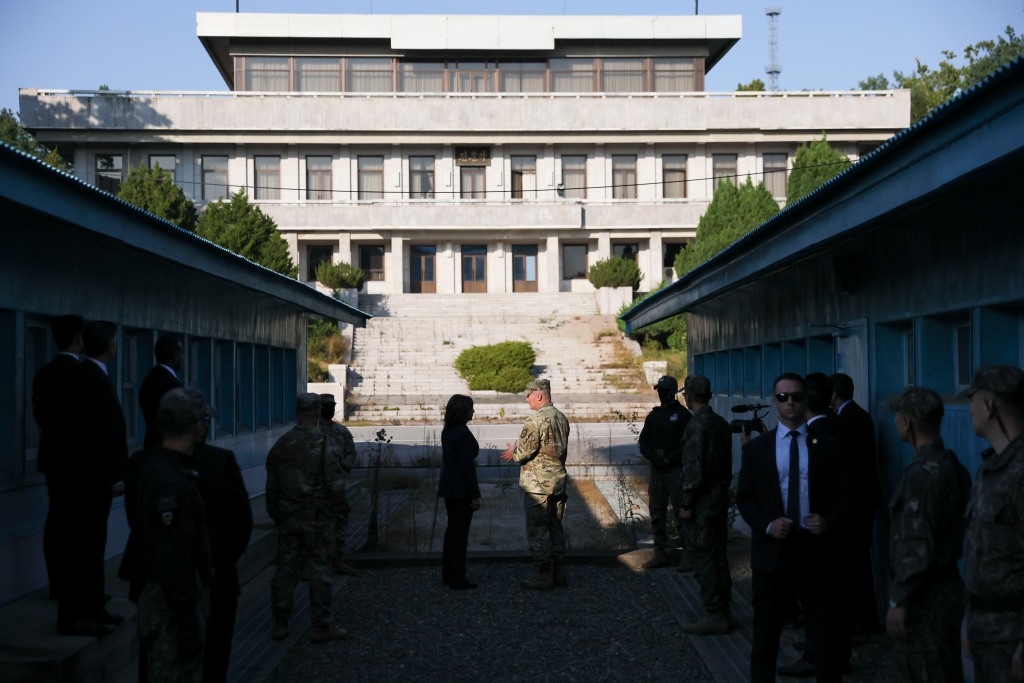 Last weekend, South Korean officials said they had found signs that North Korea was getting ready to test-fire a missile from a submarine.

The USS Ronald Reagan, a nuclear-powered aircraft carrier, and US, South Korean, and Japanese destroyers will all take part in the drills on Friday, according to a statement from the navy. Media reports say that during the training, the navy ships from the three countries were supposed to search for and track a US nuclear-powered submarine that was pretending to be a North Korean submarine. They were also supposed to share information about the situation.

In the statement, Capt. Cho, Chung-ho, who was in charge of the South Korean navy troops who took part in the training, was quoted as saying, "We will respond to and stop any North Korean provocation in a strong and decisive way."

North Korea has a variety of missiles that can hit both the United States and its allies South Korea and Japan. This is in addition to the missiles that can be launched from submarines. North Korea has done a record number of missile tests this year, and it still won't talk to the U.S. about its nuclear weapons program.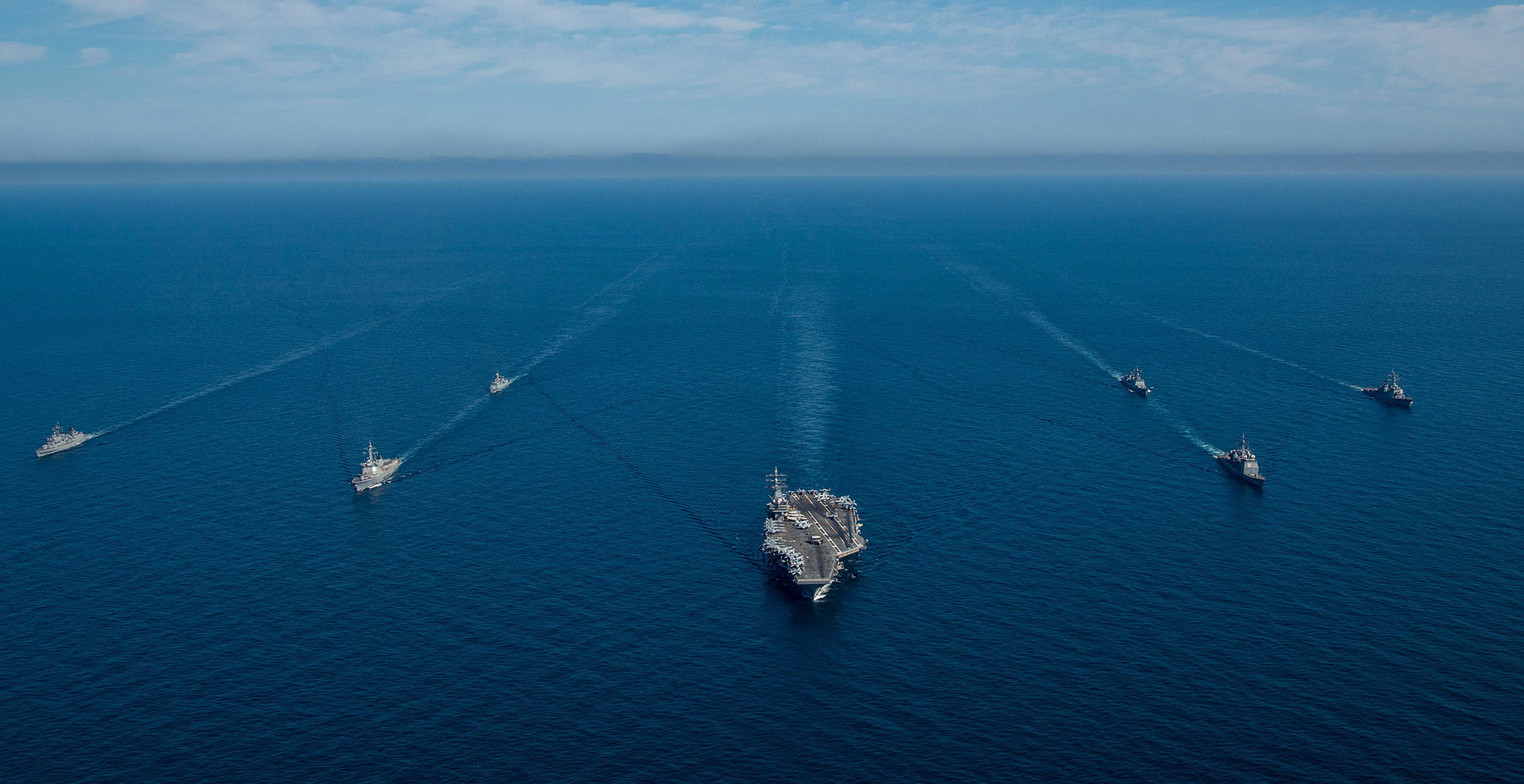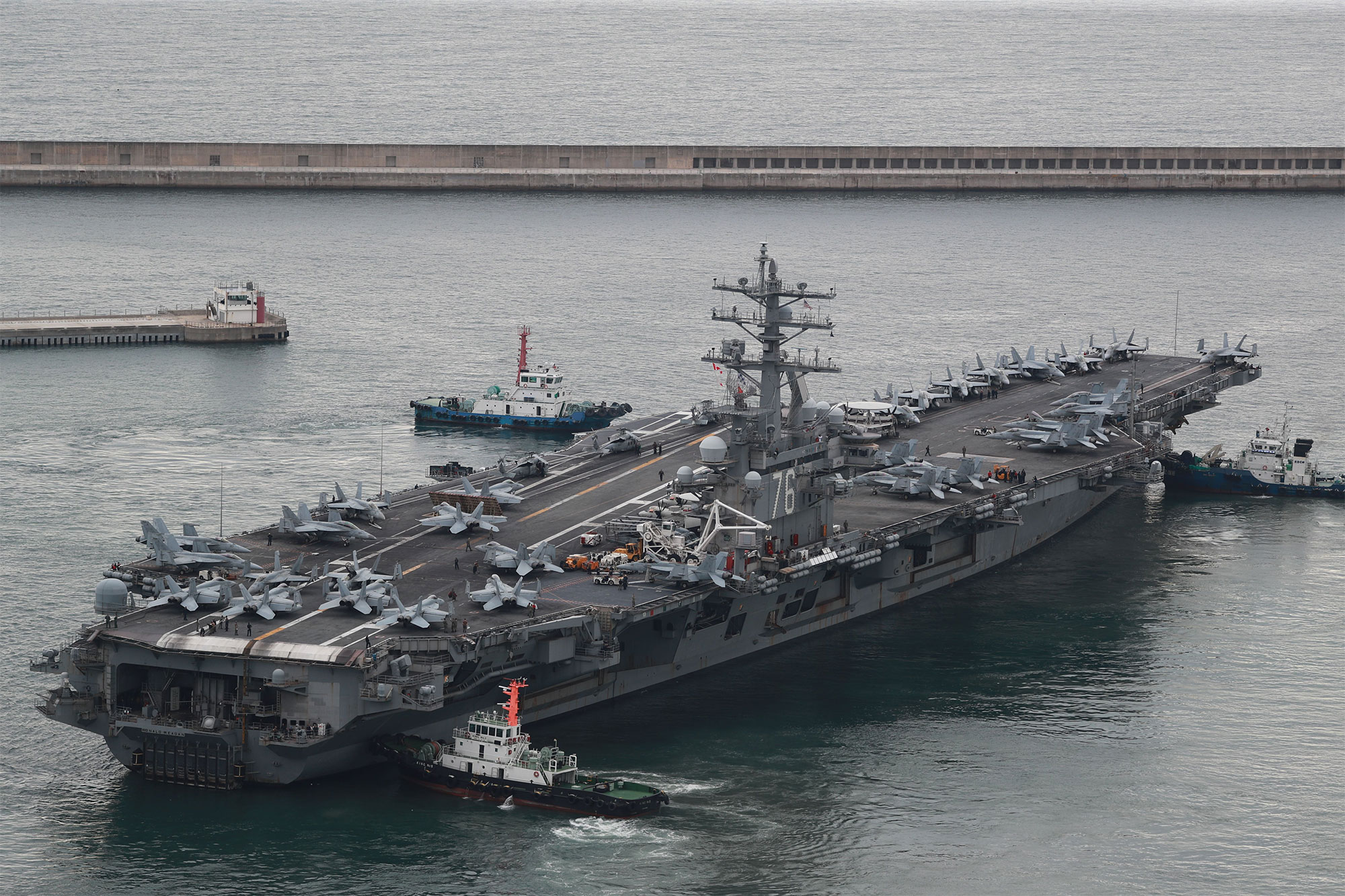 South Korea and Japan are trying to mend their ties, which have been strained by history and trade disputes. Together, the two Asian countries host 80,000 American troops. This week, the Reagan took part in joint U.S.-South Korean drills near the peninsula. It was the first time a U.S. aircraft carrier took part in such drills since 2017.

The last missile test by the North was on Thursday, just a few hours after Harris left South Korea. During her trip to the Demilitarized Zone, which separates the two Koreas, Harris said, "In the South, we see a thriving democracy. We see a cruel dictatorship in the north."
========