Tens of thousands of people had to change their travel plans on Friday because about 1,400 U.S. flights were canceled because of thunderstorms on the East Coast.
FlightAware, a service that keeps track of flights, says that by early evening, another 6,300 flights had been delayed, making plans for the weekend even more chaotic.

It was the second day in a row that big problems happened, and it was the worst day for cancellations since the middle of June.

Most flights were canceled at the three big airports in the New York City area and at Reagan National Airport outside of Washington, D.C.

About 250 flights, or 7% of American Airlines' schedule, were cut. Republic Airways, which runs smaller planes for American Eagle, Delta Connection, and United Express, canceled about 25 percent of its flights, which is about the same as what American Eagle did.

The Federal Aviation Administration says that storms were stopping or delaying flights in New York, Boston, the area around Washington, D.C., Philadelphia, Baltimore, and Denver in the early evening.

About 4.6% of all scheduled U.S. flights were canceled on Thursday, which was about 1,200 flights.

This summer, a lot of travelers have had to deal with flight cancellations and delays. Travel came back faster than expected, to about 88% of what it was before the pandemic, and airlines couldn't hire enough people fast enough to keep up. They have been cutting back on flights to try to make the ones that remain more reliable.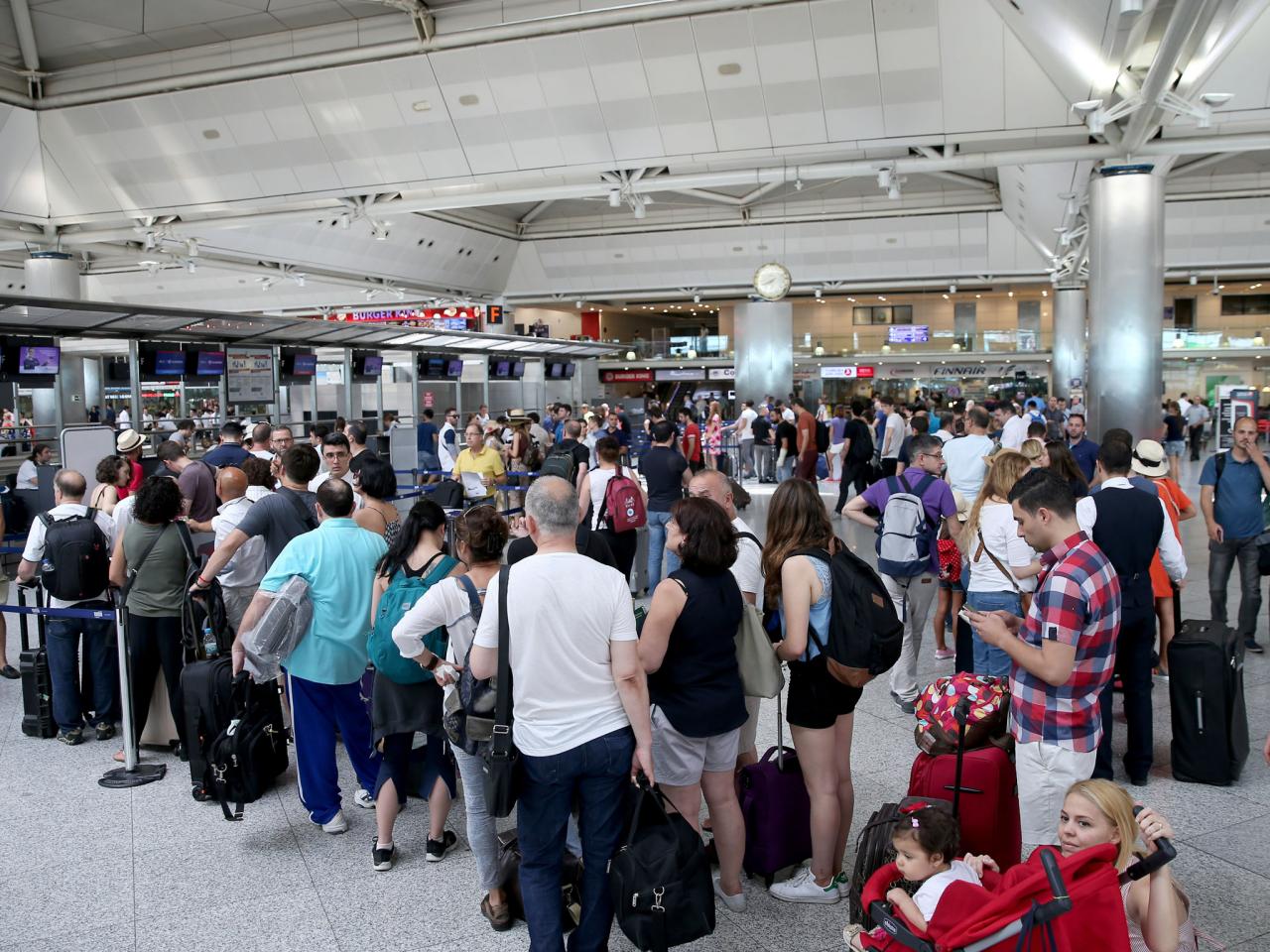 In June, airlines that fly in the U.S. had a bad month. They canceled more than 21,000 flights, or 2.7 percent, which is up from 1.8 percent in June 2019, before airlines forced workers to quit during the pandemic. The airlines did better in July, when only 14,000 flights, or 1.8%, had to be canceled.

There have been more delays, and both June and July had more than 23% of them.
==========