Winter officially starts next week, and New England isn't ready at all. They don't have enough fuel oil and can't get enough domestic natural gas.
Winter officially starts next week, and New England isn't ready at all. They don't have enough fuel oil and can't get enough domestic natural gas. Because of things like sanctions on Russian energy, refinery closures, and not enough pipeline capacity, a part of the country that is known for its freezing temperatures is in this situation. None of this is likely to change soon, and even if new refineries or pipelines were built, it would be too late to help New England's energy problems in the next few months. But that doesn't mean that policymakers have no choices. The outdated Jones Act should not apply to energy shipments. This would make it easier to get fuel to the area and make it less likely that something bad will happen in the winter.

The Jones Act, which was passed in 1920, says that only U.S.-flagged, -built, -owned, and -crewed ships can do domestic shipping. But building and running these ships is a lot more expensive than building and running international ships. They are also not many. The U.S. Maritime Administration says that only 56 of the thousands of tanker ships that travel the high seas follow the law. Only a small number of these ships can move fuel to New England (eleven of the 56 are large tankers designed to move Alaskan crude oil, one is used to move molten sulfur, one was recently chartered by the U.S. military, making it unavailable for commercial use, and another has been scrapped). Because of how much these vessels cost and how hard they are to use, it can sometimes make more sense to ship U.S. fuels abroad than to other parts of the United States.


Two recent news stories help to show how this works.

In a November 16 Wall Street Journal article, it was pointed out that there are "legal restrictions on the types of ships that can shuttle fuel between locations in the U.S." This is a euphemism for the Jones Act. The article also said that these restrictions add costs, which encourages fuel to be exported instead. "The Gulf Coast does not sell diesel to Philadelphia or New York," the global head of commodity research at Citigroup told the paper. They are selling it to Amsterdam and Rotterdam."

The day before, Reuters said that five ships full of fuel were leaving Rotterdam for the Northeastern United States. Rotterdam is where U.S. fuel is being sent overseas. This ridiculous lack of efficiency would be almost funny if the results weren't so bad for the wallets of New Englanders and the energy security of the region.

In fact, the region is in a very dangerous situation.

About 20% of homes in New England use fuel oil as their main way to heat their homes, but fuel oil stocks are 50% lower than the average for the period 2017–2021. If the area has a long cold spell, which is not very unlikely, stocks could run out quickly. During the winter of 2017–2018, when temperatures were below average for 13 days, over 80 million gallons of fuel oil were used to make electricity in New England. In October, there were 92 million gallons of regional stocks on-site.

"If it gets cold, the lights will go out," the head of NEFI, a group of wholesale and retail distributors of liquid heating fuel, said earlier this month. "There's no way that pipelines, trains, and trucks can move enough energy to make up for what ships would need when it's cold."

Even though pipelines are the best way to move large amounts of fuel, they are "largely maxed out" when it comes to moving goods from the Gulf Coast to the East Coast. Marine transport might seem like a good option, but tankers that comply with the Jones Act are already full and have little extra space. That doesn't leave a lot of room for error if the temperature stays low for a long time. The American Fuel and Petrochemical Manufacturers warns that even though U.S. refineries make enough to keep the region supplied, "high seasonal demand and Jones Act restrictions could cause short-term disruptions."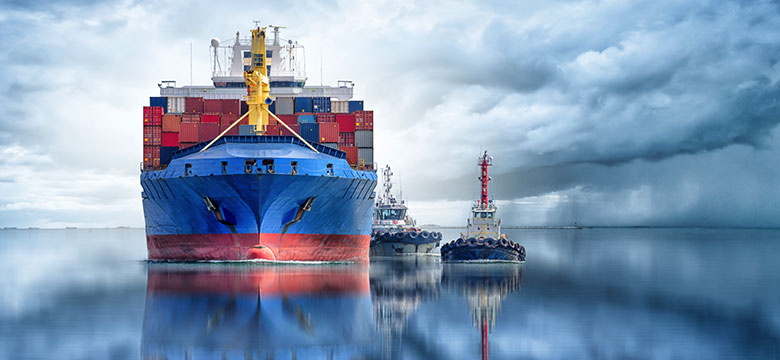 Many people in the industry and analysts have pointed out that the easiest way to get rid of these problems would be to change the law or exempt the transport of energy products from it. That would help not only people who use oil to heat their homes, but also people who use natural gas, which is the main fuel used to make electricity in the area. The Jones Act makes it harder and more expensive to get fuel oil to the region, but it makes it impossible to buy liquefied natural gas (LNG) from domestic sources because there are no LNG tankers that can comply with the Jones Act.

For their part, New England governors have said they want Jones Act waivers to help meet the region's energy needs. There are a lot of limits on how the executive branch can get around the law, though, so it's not clear if this is a good way to get help. Given all this uncertainty, Congress must act to make sure that stupid shipping restrictions don't leave homes in the region cold. Luckily, Sens. Angus King (I-Maine) and Jeanne Shaheen (D-New Hampshire) are working on a bill that would make it easier for the executive branch to waive the Jones Act and allow more energy supplies to be shipped to New England.

To be clear, long-term changes like removing barriers to building pipelines should be made to keep New England from always having to worry about not having enough energy. But that will have to wait. Right now, policymakers need to think about what they can do right away to help, and easing the Jones Act is the most obvious and effective option. The protectionist law should be changed as soon as possible to keep energy shipments from being affected by it.