Bruce Campbell bought the 1,066-square-foot, 200-passenger Boeing 727 from a salvage company in 1999 for $100,000.
Bruce Campbell paid $25,800 for 10 acres of land in Hillsboro, an area near Portland, Oregon, in the early 1970s.

The electrical engineer, who is now 73, told CNBC Make It that his dream started when he was 15 and saw a TV show about an airplane graveyard. He made the decision to move into one.
Campbell decided to do it in 1999, but he didn't know how, so he hired a salvage company to help him find a plane.
"That was a Whopper class mistake. I'll never do that again. Salvage companies are wreckers," Campbell said. "I highly recommend just buying a jetliner completely intact and completely functional, except maybe the removal of the engines."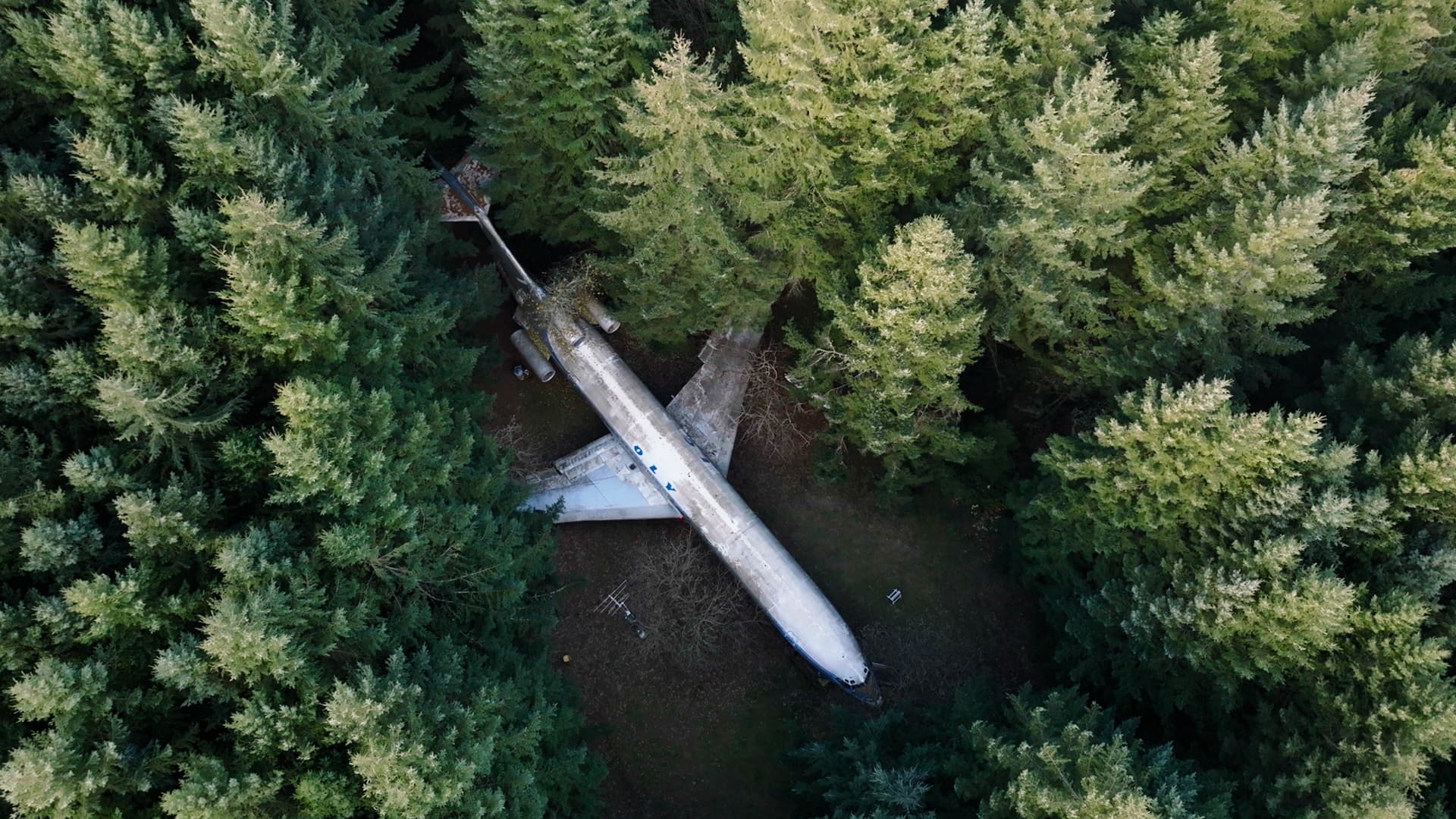 After looking for months, the company found Campbell, a Boeing 727 jetliner with 200 seats that was about 1,066 square feet and weighed about 70,000 pounds. It was found in Greece, and it's kind of important to American history.
In 1975, the plane was used to carry the body of Aristotle Onassis, who owned the airline. At the time of his death, the Greek-Argentinean shipping magnate was married to Jacqueline Kennedy Onassis, who was the first lady of the United States.
Campbell bought it for $100,000, and the plane was flown from Greece to Oregon so that Campbell could take ownership of it. Once the plane was ready, it was pulled through the streets of downtown Hillsboro on its way to Campbell's land. During that process, the engines and other parts of the plane were taken out so that it could never fly again. It cost $120,000 all together.
"When you live in a structure like this, you feel a little more fulfilled with your life," he said. "And if you're an engineer, scientist, or anyone who appreciates the elegance and beauty of aerospace technology, it's just a happier place to live."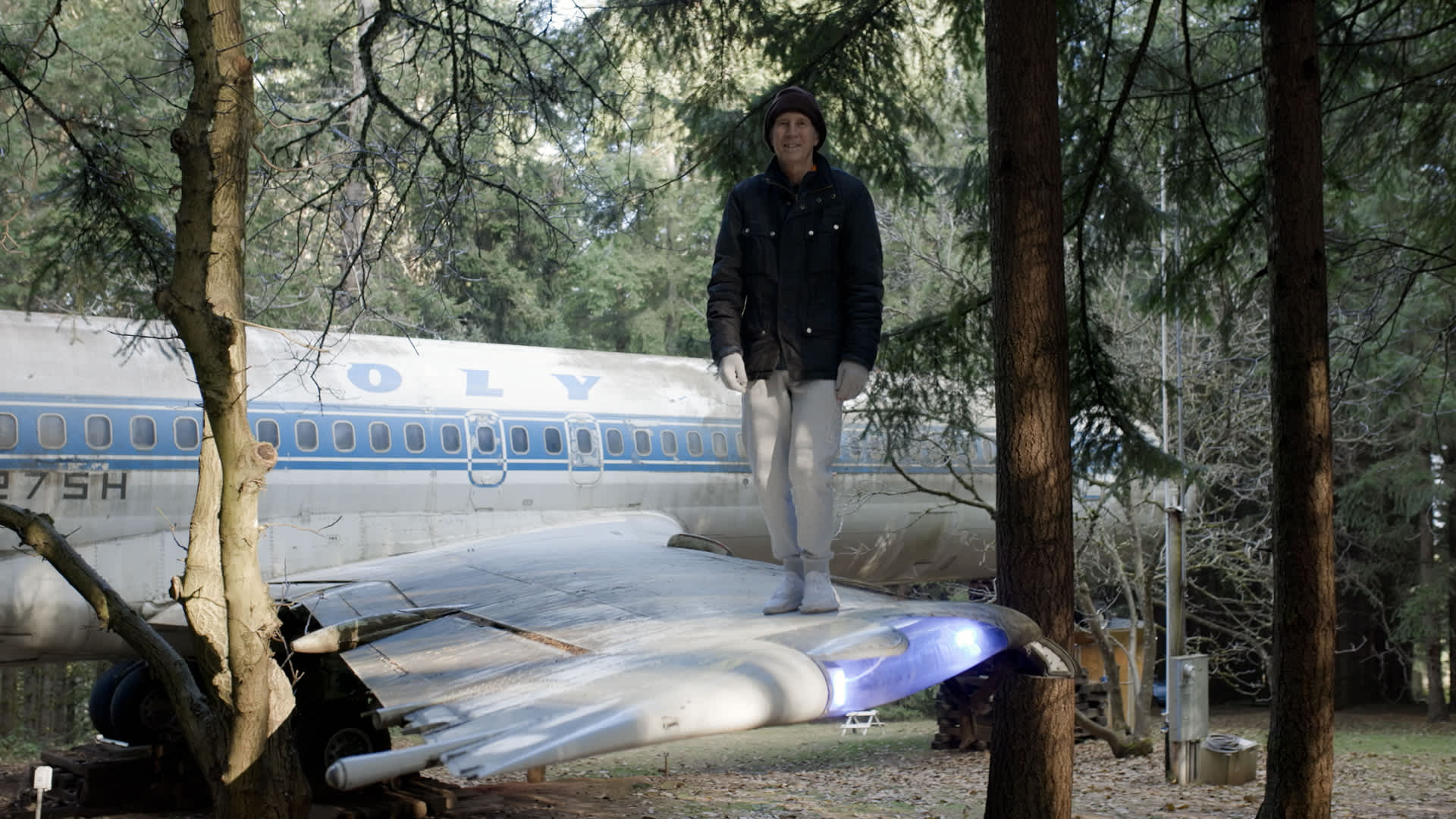 He spent around $15,000 and 2 years making the plane into a home
Campbell put in a makeshift shower, a temporary sink, a portable washing machine, a refrigerator, and a food service cart from another plane that serves as his pantry.

Campbell doesn't have a stove. Instead, he has a microwave and a toaster oven, which he doesn't use very often. "I'm a nerd. "I don't cook, so there isn't much in the kitchen," he said.

Campbell has his workbench and futon sofa, which he uses both as a place to sleep and a place to work, next to the kitchen.

His monthly costs are $370, which includes property taxes of $220 and electricity costs of between $100 and $250.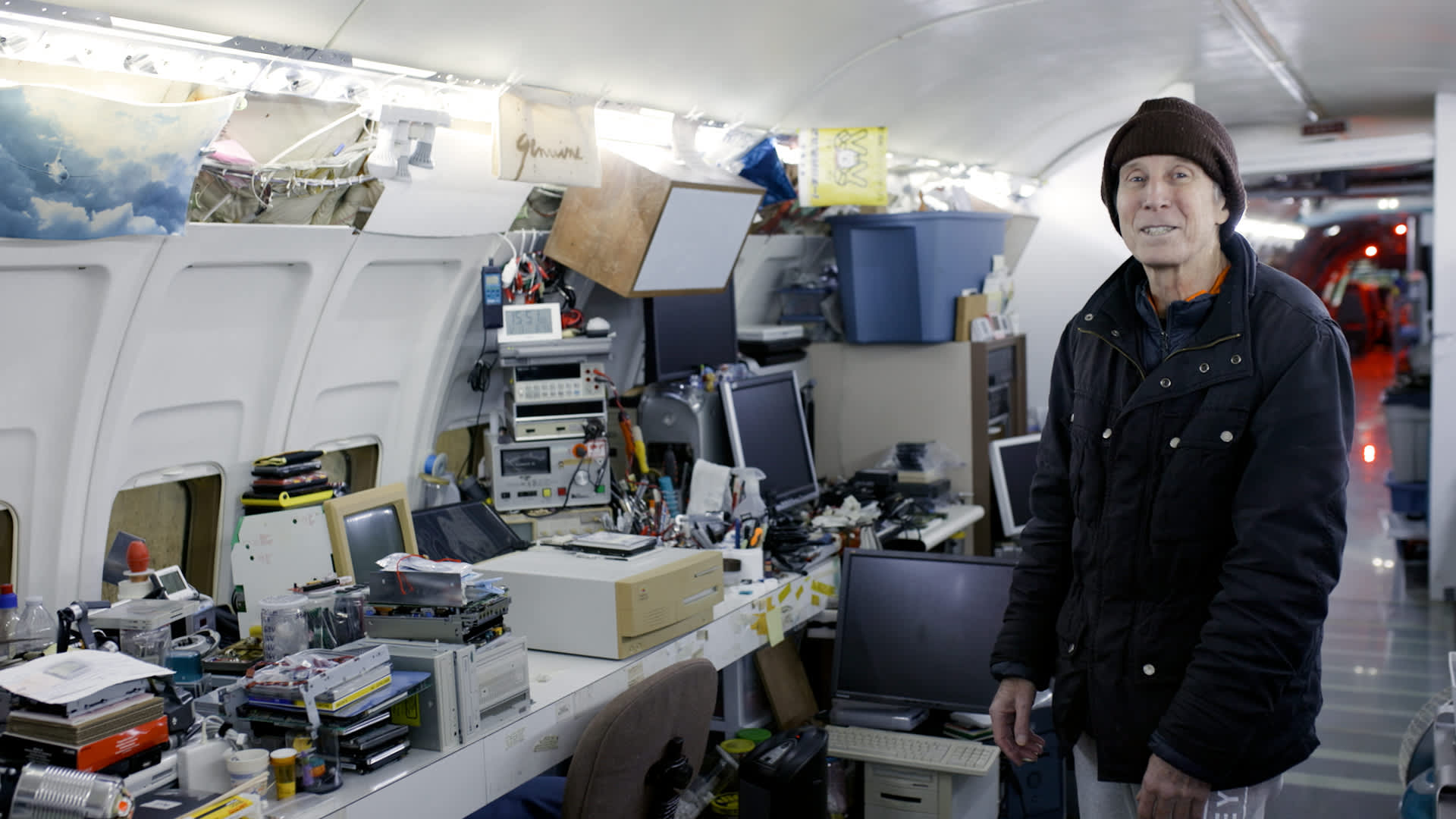 Now, Campbell spends his time fixing up old computer systems, fixing the plane's electrical systems, and giving tours of his plane.
"I have no regrets about pursuing this vision. In my experience with my guests, I believe that humanity will embrace this vision wholeheartedly in enough proportion that we can utilize every jetliner which retires from service," he says.
Because he mostly splits his time between the U.S. and Japan, his hope is to one day have a plane home there, too. "It's intended to put a home which I love in a land I love and with people I love," he says. "If I can simply regain my youth, everything will be fine."