The rates for Very Large Crude Carriers have dropped to just $38,000 per day, which is about 62% less than they were just a few weeks ago.
Early in the year, freight rates for supertankers hit all-time highs as traders rushed to put crude oil in storage to take advantage of a record gap between spot prices and future prices. This happened right after Russia invaded Ukraine. Along the route from the Middle East Gulf to China, freight rates for very large crude-oil carriers (VLCC) went as high as $180,000 per day, and time charter rates for floating storage went as high as $120,000 per day.

But now the situation has changed, and the prices for supertankers are falling sharply. Bloomberg says that ships that can carry 2 million barrels of crude are now making about $38,000 a day, which is 62% less than just a few weeks ago. This is because OPEC+ cut production and the US slowed the amount of oil it put into the sea.
"Clearly OPEC+ cuts and waning SPR releases would both be short-term volume headwinds. They cut production from the first of November and you would expect some lag, and we are seeing activity in the Middle East cooling off somewhat. That's the simple explanation,"Lars Bastian Ostereng, an analyst at Arctic Securities has told Bloomberg.
Lower freight rates are encouraging some crude to travel longer distances. For instance, Bloomberg has reported that a South Korean refiner bought 2 million barrels of U.S. crude for March arrival. Meanwhile, offers for long-haul U.S. cargoes for delivery to Asia have declined partly due to lower shipping costs.
But things could not be more different in the natural gas arena.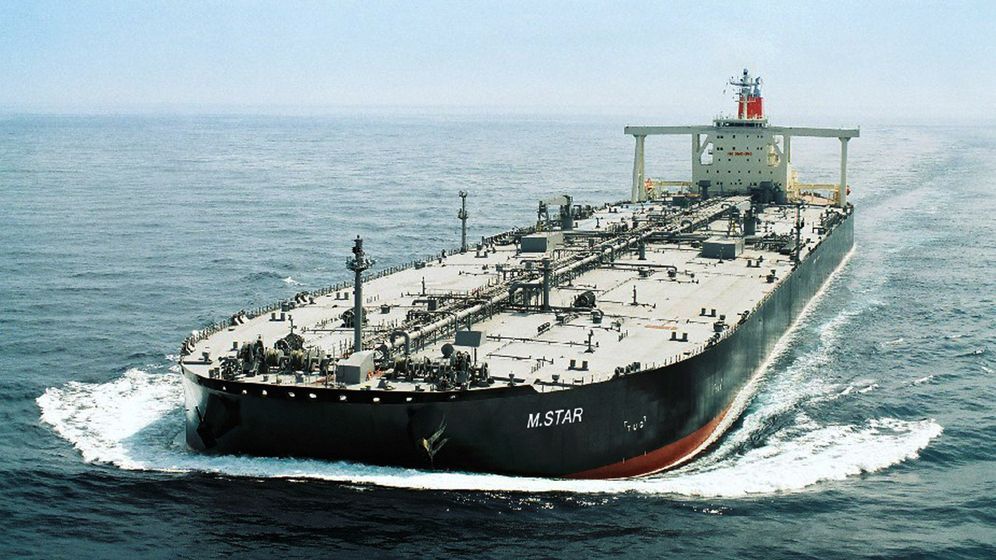 Energy Crisis Sparks Mad Dash For Floating LNG Terminals
This year, there has been a sharp rise in demand for LNG floating storage and regasification units (LNG-FSRUs). This is because Europe is in danger of running out of energy because Russia has been slowly cutting gas flows through pipelines.

After the Nord Stream pipeline broke, there was no chance that Russia would turn on its gas taps again. This made the demand for LNG imports go up. Because of this, dozens of European countries have turned to FSRUs, or floating LNG terminals, which are basically mobile terminals that unload the super-cold fuel and pipe it into networks on land.

Rystad Energy says that there are 48 FSRUs in use around the world right now, and all but six of them are locked into term charters.

Ember, an energy think tank, says that the EU has plans for up to 19 new FSRU projects that could cost as much as €9.5bn.

The biggest winner is Korean shipbuilding, since FSRUs bring in a lot of money for them. Korea is by far the best at this in the whole world. Local media say that so far, Korean shipbuilders have been able to get 46% more orders than the same time last year. And the goal of the government is for the country to get 75% of the market by 2030.

It couldn't be set up any better. Since there aren't many of these ships, the cost of chartering one into Germany has doubled from a year ago to $200,000 per day.

"Last year there was a surplus of FSRUs and this year there is a deficit. Up until now there have been sufficient vessels in the market, but as most have now been taken, it's becoming more challenging," Per Christian Fett, the global head of LNG at shipbrokers Fearnley LNG in Oslo, has told Bloomberg.
Texas-based Excelerate Energy Inc. is sending three FSRUs to Europe with combined throughput capacity to import 15 billion cubic meters of gas, or about 10% of the pipeline and LNG imports from Russia in 2021. Demand for the terminals in Europe is so strong that it could make it less affordable for emerging nations to use FSRUs for their own needs. "The risk is real that underutilized facilities in other regions of the world could be relocated to Europe, existing charter terms permitting,"Kaushal Ramesh, a senior analyst at consultant Rystad Energy, has said.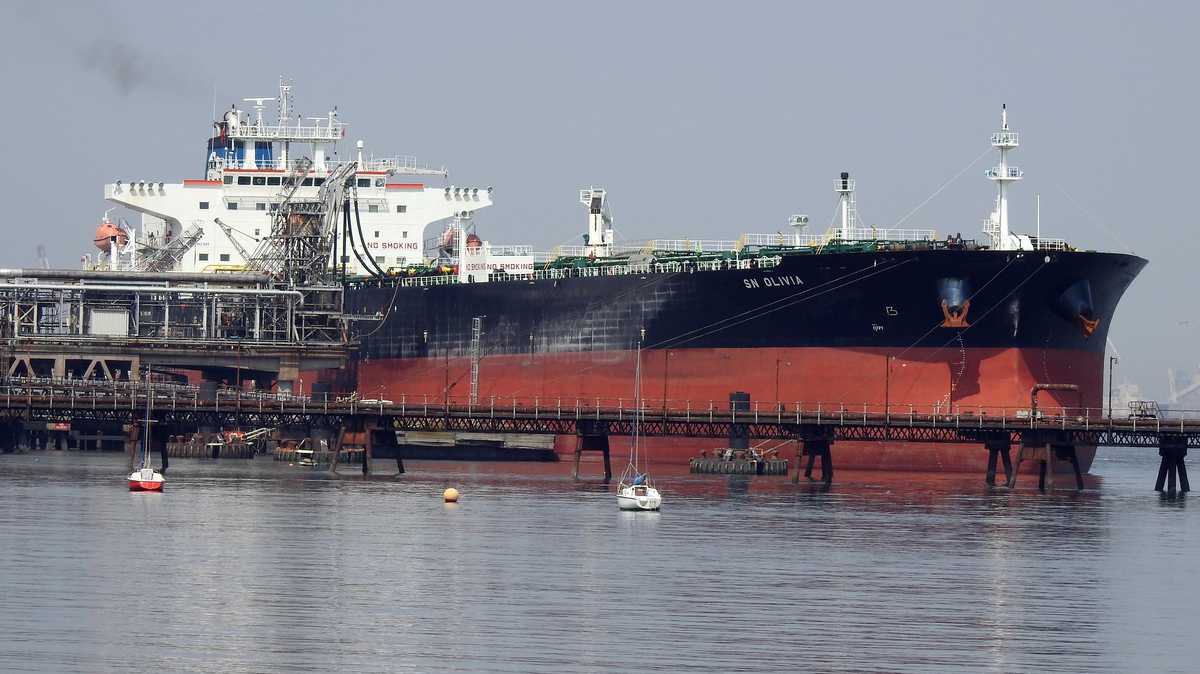 New Dutch terminal
The Netherlands got its first shipment of LNG at a new terminal. This helps Europe move away from gas from Russia. Before, the Netherlands could only import LNG through Rotterdam. That has changed now that two FSRUs, the Golar Igloo and the Eemshaven LNG, are moored in Eemshaven and have been put into service. The FSRU project was done faster than ever before. Please use the tools for sharing that can be found by clicking the share button at the top or side of each article. Gas is now being sent to the landlocked Czech Republic and Germany by two ships that float on water.

"The arrival of the new LNG terminal is an important step not only for the Netherlands, but for the whole of Europe to completely phase out the dependence on energy from Russia as quickly as possible," Rob Jetten, Dutch minister for climate and energy, has declared. FRSUs offer the quickest and most efficient way for Europe to end its reliance on the pipelines that bring in large quantities of natural gas from Russia.
Europe has been working hard to wean itself off Russian energy commodities ever since the latter invaded Ukraine. The European Union has banned Russian coal and plans to block most Russian oil imports by the end of 2022 in a bid to deprive Moscow of an important source of revenue to wage its war in Ukraine.
But ditching Russian gas is proving to be more onerous than Europe would have hoped for. Whereas supplies of Russian pipeline gas--the bulk of Europe's gas imports before the Ukraine war--are down to a trickle, Europe has been hungrily scooping up Russian LNG. The Wall Street Journal has reported that the bloc's imports of Russian liquefied natural gas jumped by 41% Y/Y in the year through August.
"Russian LNG has been the dark horse of the sanctions regime," Maria Shagina, research fellow at the London-based International Institute for Strategic Studies, has told WSJ. Importers of Russian LNG to Europe have argued that the shipments are not covered by current EU sanctions and that buying LNG from Russia and other suppliers has helped keep European energy prices in check.
Source: WSJ
LNG Deluge
Maybe Europe's LNG imports from Russia can be justified on a purely economic basis.
Natural gas prices in Europe have plunged over the past few weeks with CNBC reporting that a "Wave of LNG tankers is overwhelming Europe in an energy crisis and hitting natural gas prices." According to MarineTraffic via CNBC, 60 LNG tankers, or ~10% of the LNG vessels in the world, are currently sailing or anchored around Northwest Europe, the Mediterranean, and the Iberian Peninsula.
There's a good chance that a lot of these ships came from the United States.

Europe's need for natural gas has gone through the roof as the EU tries to get less of it from Russia after its invasion of Ukraine. Asia is no longer the top place where U.S. LNG goes. Now, 65% of all exports go to Europe. The EU has promised to cut its use of Russian natural gas by almost two-thirds by the end of the year, while Lithuania, Latvia, and Estonia have promised to stop getting any gas from Russia at all. Supercooled LNG is much more flexible than pipeline gas and can be shipped from faraway places like the U.S. and Qatar.

Europe is not on its own in this. Shipping data show that so far this year, China has bought about 30% more gas from Russia, usually at a very low price.

Thanks to Russia's LNG exports to Europe, the continent has been able to fill up its gas storage well ahead of schedule. According to Reuter's gas meter, 90% of the EU's gas storage is now full.