Climate change is threatening to devastate decades of pretty difficult economic growth in Southeast Asia.
Several areas in Danang, Quang Nam, and Quang Ngai provinces were inundated with floodwaters a week ago after heavy rains poured nonstop in Vietnam. Water was reported to have swept away two people as it overflowed into small alleys and low-lying houses.
Typhoon Conson, which weakened into a tropical depression before it made landfall in Vietnam, also caused a ship and a barge to sink, blown away or severely damaged more than 30 houses and ruined 1,000 hectares of rice fields.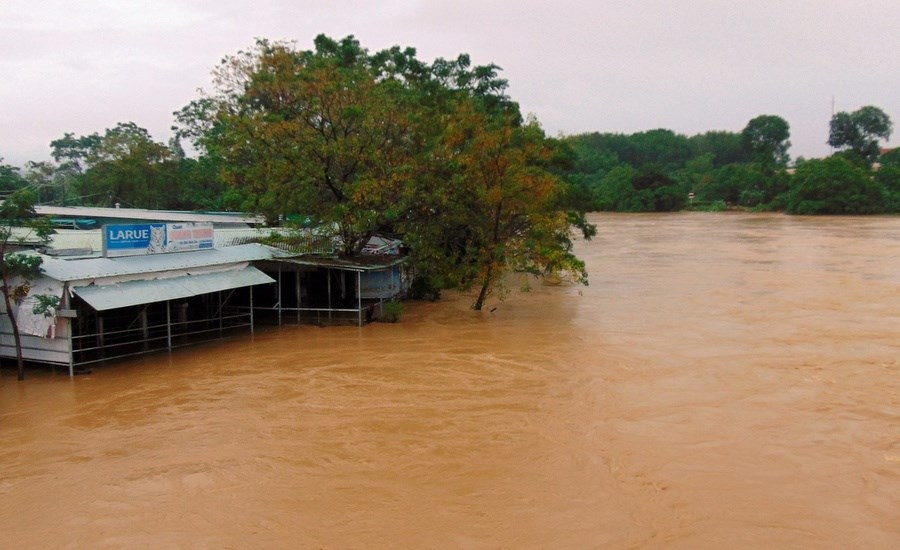 It was the fifth storm to enter mainland Vietnam, and there could be six to eight more storms spread throughout the last three months of the year. About four of these storms will directly hit Vietnam, and may cause extensive destruction such as landslides and flooding.
In October last year, typhoon Molave crashed into the south-central provinces, killing more than 379 people, injuring hundreds, and damaging 10,000 houses and 20 bridges.
Xangsane, considerably the most destructive storm in Vietnam in the last two decades, battered Danang in 2006. It left 68 people dead, more than 500 injured, and over 270,000 houses and 1,280 hectares of agricultural land damaged. The storm caused over VND10 trillion ($431 million) in damage.
These scenes, unfortunately, aren't strange to Vietnam. The country experiences an average of four to six typhoons annually; and year after year, the situation gets worse, with millions of people at risk of losing their homes, their sources of income, or their own lives.
Climate projections in Vietnam forecast the intensity of typhoons to rise, as the frequency of extreme weather events increases. Meteorologists and environmental experts have repeatedly warned that while Vietnam is used to regular floods and hurricanes, rainfall levels will go extraordinarily high.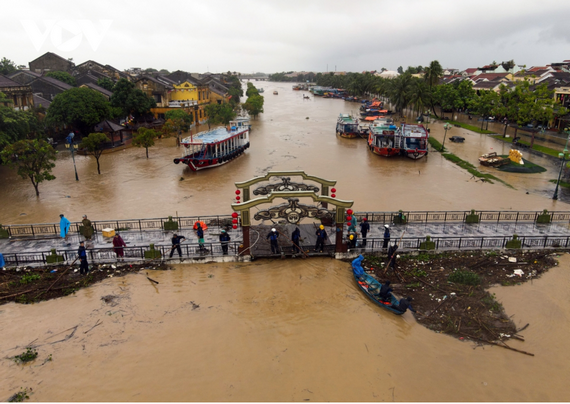 Vietnamese people are well aware of the grave danger they are facing. In a recent survey conducted by the ISEAS-Yusof Ishak Institute revealed that a great majority of Vietnamese respondents agreed that floods (92.5%), sea level rise (77.5%) and droughts (75%) are the most serious climate change impacts Vietnam is currently exposed to. The same concerns topped in the 2020 survey.
The Southeast Asian Climate Outlook Survey, conducted from June to August, measured the attitudes and perspectives towards climate change by Southeast Asians — considered the most threatened and vulnerable group.
For two consecutive years, ASEAN citizens placed climate change above terrorism, the region's traditional security threat, the ISEAS-Yusof Ishak Institute report read.
The vast majority of respondents recognize the importance of climate change, but Vietnam and Philippines respondents show the greatest urgency, with 80.0% and 77.9% finding it a "serious and immediate threat" to their countries. The 2018 IPCC Special Report identified Vietnam as one of nine countries with over 50 million people exposed to sea level rise.
In The Global Climate Risk Index 2021, the Philippines and Vietnam ranked 4th and 13th among countries most affected by extreme weather events in 2000-2019. Myanmar and Thailand ranked 2nd and 9th respectively, but show lower levels of urgency in this survey, with 61.1% and 71.4% of respondents selecting the same option of "serious and immediate threat".
Climate change is expected to cost Southeast Asia $28 trillion.
A separate Deloitte report found that if Southeast Asia does not act quickly and wisely to reduce carbon emissions, the region's economy could lose up to $28 trillion over the next five decades.
However, if Southeast Asia ramps up efforts to mitigate environmental damages, it could achieve economic gains of $12.5 trillion, the report added.
Failing to do so could lead to global warming of more than 3°C by 2070, according to Deloitte's model.
The region, which is home to half a billion people, has seen a 5-12 percent average annual per capita GDP growth since the beginning of the twenty-first century, but "unmitigated climate change threatens to wipe out decades of this hard-won economic growth."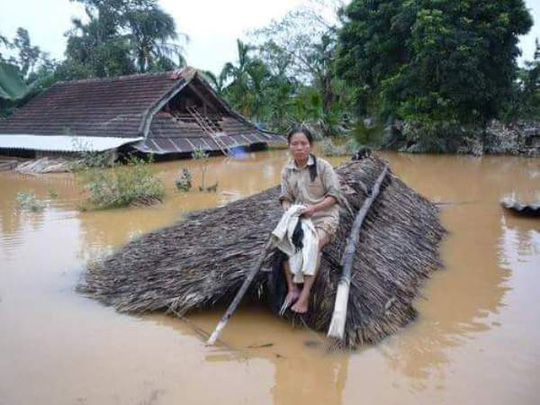 Climate inaction, according to Deloitte, will heavily impact these industries: service ($9 trillion of losses), manufacturing ($7 trillion), retail and tourism ($5 trillion collectively). Together with construction, mining and gas, these sectors account for 83% of the region's economic output, Deloitte said.
"The foundations of the region's prosperity — its natural and human capital — are at risk, and along with them each nation's standard of living, its prospects for future growth, its place on the global stage and the wellbeing of its people."