The GOAT always finishes strong. After bowing out of the gymnastic team final and missing much of her events during the 2021 Olympics, USA gymnastics star Simone Biles defended her bronze medal on...
The GOAT always finishes strong.
After bowing out of the gymnastic team final and missing much of her events during the 2021 Olympics, USA gymnastics star Simone Biles defended her bronze medal on the balance beam Tuesday in what may be her final Olympic performance. It was Biles' second consecutive bronze in beam dating back to the 2016 Rio Games and her seventh career Olympic medal, which ties her with Shannon Miller for the most by an American gymnast – though Biles' four golds is unmatched.
Between the Olympics and World Championships, Biles' 32 total medals officially ties her with Russia's Larisa Latynina as the most decorated athlete in women's gymnastics of all time.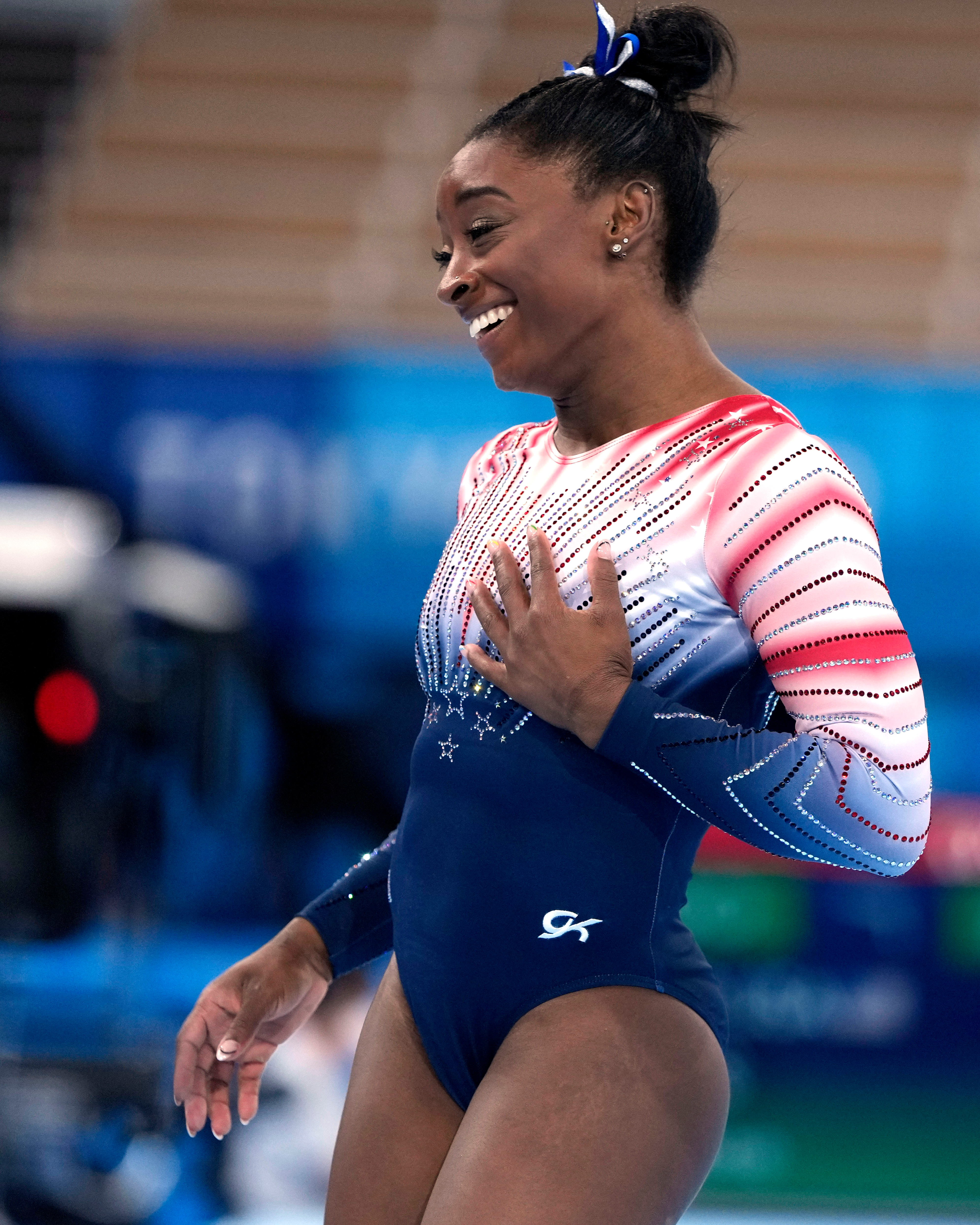 The 24-year-old Biles was solid in her first individual medal event in Tokyo aside from one minor connection issue, earning a 14.0 score that placed her in third. China took gold and silver, with 16-year-old sensation Guan Chenchen coming out on top at 14.633 and Tang Xijing right behind with 14.233.
USA's all-around gold medalist Suni Lee finished in fifth, behind Ellie Black of Canada.
Biles was returning to the competition after pulling out of the all-around team event due to struggles with her mental health and a case of the "twisties," a common issue gymnasts face that Biles described as not being able to "tell up from down."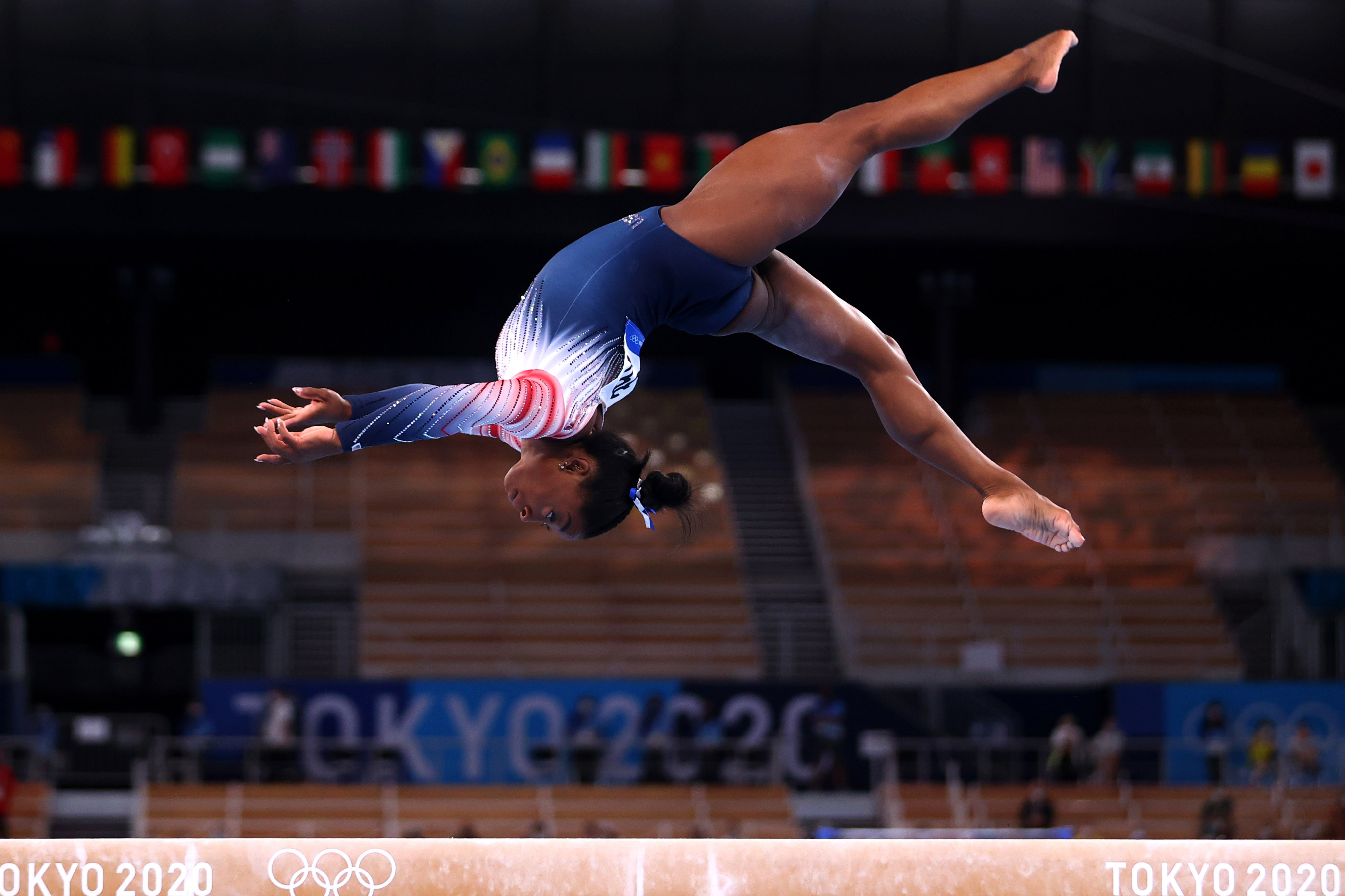 Beam already features minimal twisting, but Biles downgraded her dismount from the "Biles" – a double-twisting double tuck – to a double pike. After cleanly landing her dismount, Biles smiled and clapped her hands, clutched her heart in relief and waved in response to cheers.
In wake of backlash for her decision to pull out of several events, Biles answered questions from her 6.6 million followers on her Instagram this past weekend to clarify what she was going through. She described trying to compete with the twisties as "petrifying" and pointed out that gymnastics was a team sport.
---
Follow all the 2020 Olympics action
Daily updated medal counts, full schedule and results, athlete bios and more
Full Post coverage of the Games
---
The heavily favored USA team had finished the qualifying round on July 25 trailing Russian athletes, but Biles was still at the top of the individual standings with berths for each event final in balance beam, floor exercise, uneven bars and vault. Biles – as well as a few of her U.S. teammates – had made uncharacteristic mistakes in her first events that included stepping out of bounds, off the mat entirely in the floor exercise and staggering backward on her dismount from the balance beam.
USA ultimately earned silver in team competition without Biles, finishing behind the Russian Olympic Committee.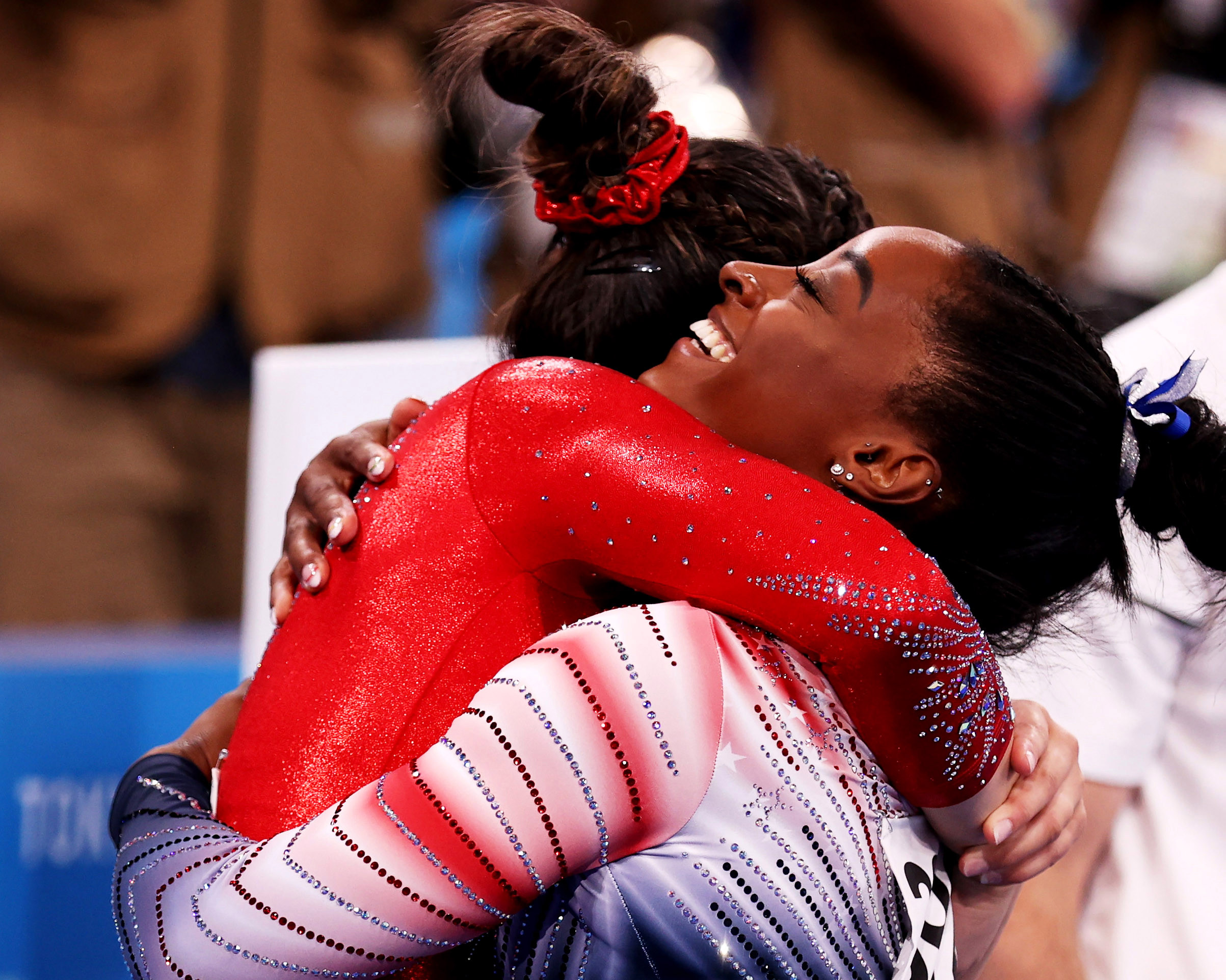 "I didn't have a bad performance and quit," Biles wrote. "I've had plenty of bad performances throughout my career and finished the competition. I simply got so lost my safety was at risk as well as a team medal. Therefore, the girls stepped up and killed the rest of the competition and won silver. QUEENS!!!"
Biles hasn't confirmed that she's ready to hang up the leotard, but the New York Times reports that it seems likely she will retire after Tokyo. There is a possibility Biles could attempt to qualify in one event at the 2024 Paris Olympics at the age of 27, though there aren't many gymnasts who can continue to compete at that age.
This story originally appeared on: NyPost - Author:Mollie Walker