Lia Thomas, a man living as a woman, say that: Pro-Women's Sports Advocates Use Feminism to 'Push Transphobic Beliefs'
Thomas claimed that several of his teammates were extremely transphobic when they asked the NCAA to forbid him from competing against women in a conversation with fellow transgender swimmer Schuyler Bailar.
"They're like, 'Oh, we respect Lia, as a woman, as a trans woman or whatever, we respect her identity, we just don't think it's fair.' You can't really have that sort of half-support where you're like, 'Oh, I respect her as a woman here, but not here,'" Thomas said on Bailar's new podcast Dear Schuyler.
"They're using the guise of feminism to sort of push transphobic beliefs. I think a lot of people in that camp sort of carry an implicit bias against trans people, but don't want to, I guess, fully manifest or speak that out. And so they try to just play it off as this sort of half-support," Thomas added.
View this post on Instagram
Bailar agreed with Thomas and lamented how women have supposedly "twisted" feminism to bash transgenders.
"They think about how twisted 'feminism' has become their arguments. In order to exclude anybody in the trans category, you have to reduce women to reproductive capacity, which is, in my opinion, extremely anti-feminist,' Bailar said.
Some women have been dubbed TERFs (Trans Exclusionary Radical Feminists) for their opposition to the transgender movement, particularly in regard to the movement's erasure of women. One such woman is the author J.K. Rowling.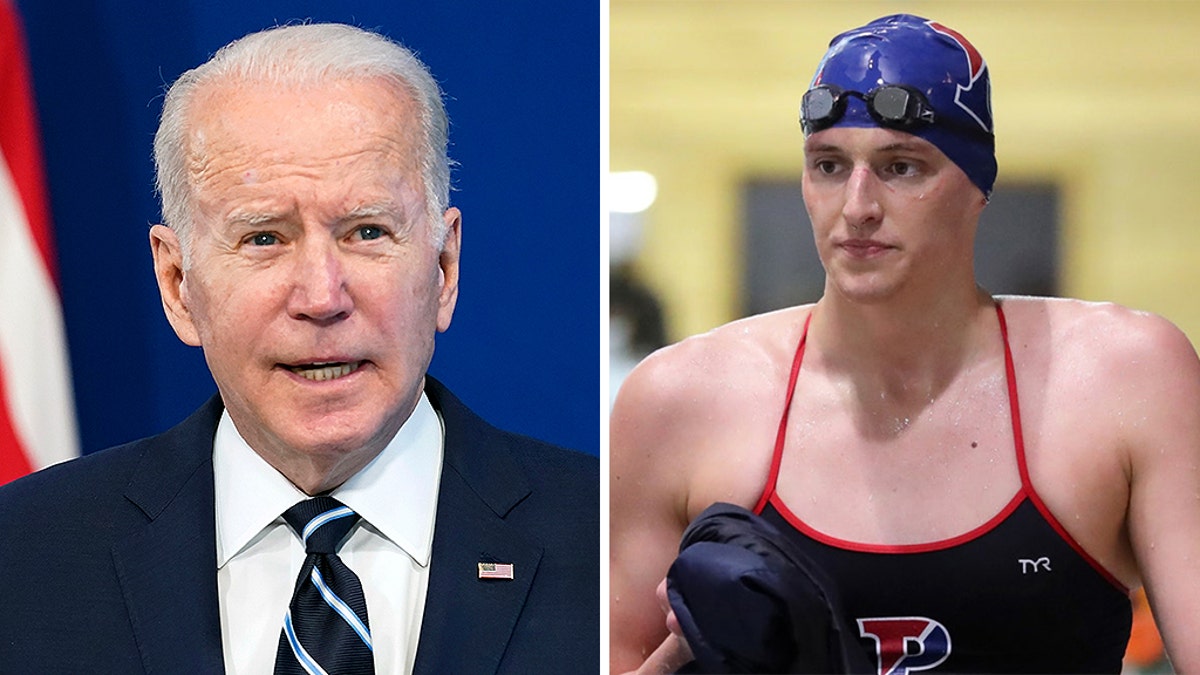 The Biden administration's proposed modification to Title IX, which would effectively forbid schools K–8 from defending women's sports against transgender athletes, received backing from Lia Thomas, as was reported last week.
"I'm a transgender woman, a former college swimmer, and the first trans athlete to be named Division I NCAA champion," Thomas said in a video. "I started swimming when I was 5 years old and it has given me so much. It has given me so many opportunities to learn, grow, develop and connect with my peers — opportunities I wouldn't have gotten if I didn't have access to athletics. That's why it breaks my heart to see trans kids across the country lose out on these opportunities."
"The Department of Education has proposed a new rule for Title IX regarding transgender athletes; this rule would prohibit blanket bans on transgender kids, especially in grades K through 8. However, it would not prohibit discrimination against trans kids in the high school and college levels under the guise of competitive fairness," Thomas added.
Lia Thomas mentions that the bill allows for "discrimination against trans kids in the high school and college levels under the guise of competitive fairness" and asks followers to comment "demanding equal protection for all transgender athletes" pic.twitter.com/QaDEa45U0j

— boysvswomen.com (@boysvswomen) April 18, 2023
Riley Gaines, the Kentucky swimmer who tied with transgender athlete Lia Thomas in the women's 200-meter freestyle event at the NCAA championships, responded to Lia Thomas and called him "selfish."
"Under the guise of competitive fairness? Are you really trying to say you would have won a national title against the men? Does it not break your heart to see women lose out on these opportunities? The Biden Admins proposed bill denies science, truth, and common sense," tweeted Gaines.
"This take is selfish and shows an utter disregard for women. The Biden Administration is actively and aggressively working to pass laws that erase decent and fair treatment for women in sports," she added.