Luis Severino had to be helped off the field in the second inning of his rehab start on Saturday with an apparent foot injury.
PHILADELPHIA — Luis Severino hit an unexpected setback in his return from Tommy John surgery Saturday, when he had to leave a rehab start after suffering a right groin injury.
The right-hander had to be helped off the field after coming up lame in the second inning while pitching for High-A Hudson Valley in their game at the Brooklyn Cyclones, a Mets affiliate. After striking out the first two batters of the inning, Severino surrendered an infield single before suffering the injury against the next batter.
He is scheduled to undergo an MRI exam on Sunday to diagnose the extent of the injury.
Severino was fine in his first rehab start with Low-A Tampa last Sunday, following February 2020 elbow surgery. The Yankees had hoped for his potential return to The Bronx by July.
That certainly will be delayed now, adding to the Yankees' rotation troubles.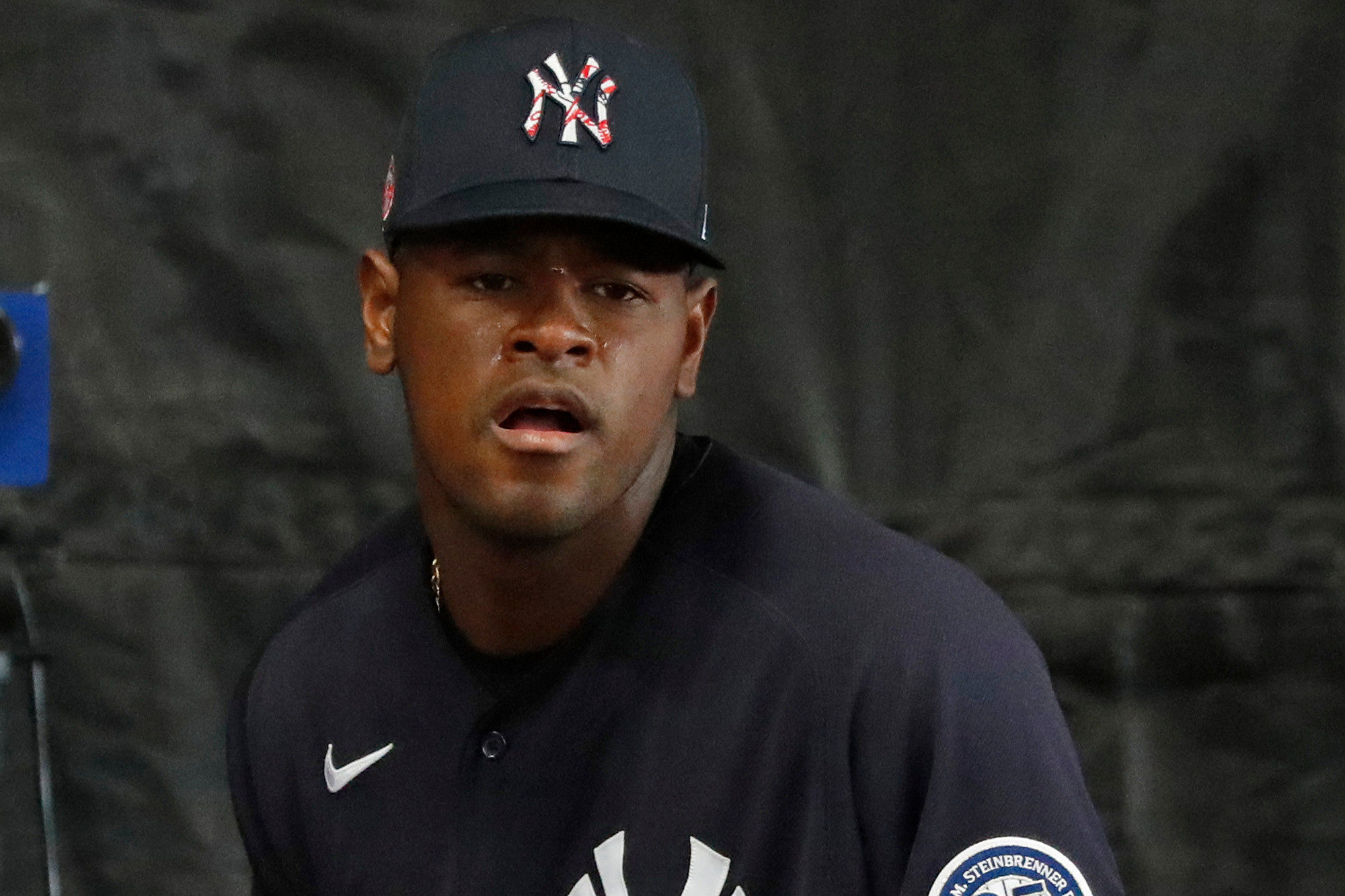 Corey Kluber remains out indefinitely with a right shoulder strain and Jameson Taillon was unable to get out of the first inning against the Phillies on Saturday.
The Yankees already figured to be in the market for a starting pitcher before the July 30 non-waiver trade deadline. If Severino is sidelined again for an extended period of time, that need only would grow more urgent.
It's just the latest injury issue for Severino, who has pitched in just five games for the Yankees since signing a four-year, $40 million extension in February 2019. He missed most of that season after suffering rotator cuff inflammation in March and a strained lat in April.
This offseason, the Yankees signed Kluber to a one-year, $11 million deal with the hope that he would be a key part of a rotation that would be fortified by the return of Severino, giving the team a potential playoff rotation of Gerrit Cole, Kluber and Severino.
Now, both Kluber and Severino are out and the questions regarding the rotation behind Cole remain.
This story originally appeared on: NyPost - Author:Dan Martin