The Julio Jones saga is concluding with the Falcons trading their star receiver to the Titans.
Looks like all of A.J. Brown's wooing of Julio Jones to the Titans worked out.
The Falcons are expected to trade Jones to the Titans for a package anchored by a second-round draft, according to multiple reports. The exact compensation has not been determined so the trade is not finalized, but it could be either a second-rounder and a fifth-rounder or a second-rounder with a swap of other picks, according to ESPN.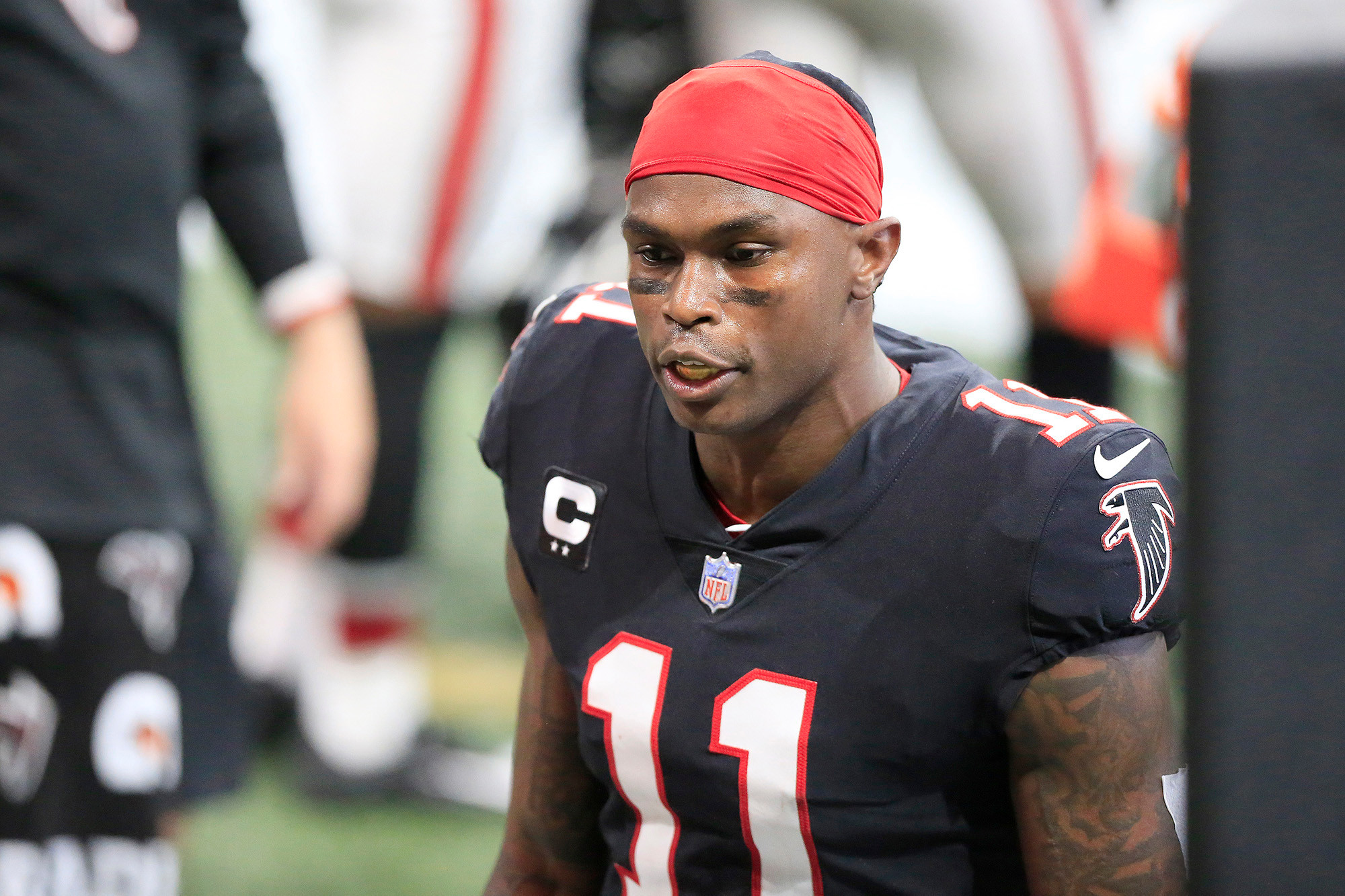 Jones wanted out of Atlanta, as he privately told the team months ago and then revealed publicly in a strange television moment with Shannon Sharpe on FS1's "Undisputed."
So he goes to Tennessee, where, if healthy and producing like in his past, he elevates the Titans into the conversation of contenders, in a second-tier group with the Bills, Ravens and Browns as the top challengers to the two-time defending AFC champion Chiefs.
This story originally appeared on: NyPost - Author:Ryan Dunleavy