From making their own swabs to staying in constant communication across the board, Northwell Health dove headfirst into uncharted waters to take on the virus and save lives.
Preparing for a pandemic like COVID-19 was virtually impossible. Northwell Health president and CEO Michael Dowling explains how, as the largest healthcare provider in New York, his team had to continuously organize, innovate, and readjust to dangerous and unpredictable conditions in a way that guaranteed safety for the staff and the best treatment for over 128,000 coronavirus patients.
From making their own supplies when they ran out, to coordinating with government at every level and making sense of new statistics and protocols, Northwell focused on strengthening internal and external communication to keep the ship from sinking.
"There was no such thing as putting up the white flag," Dowling says of meeting the pandemic head on and reassuring his front line staff that they would be safe and have all the resources they needed to beat the virus. "It's amazing how innovative you can be in a crisis."
---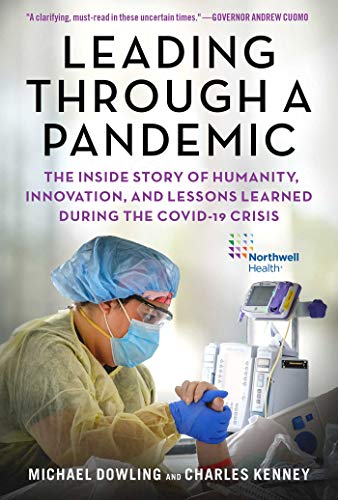 Leading Through a Pandemic: The Inside Story of Humanity, Innovation, and Lessons Learned During the COVID-19 Crisis

List Price:

$17.60

New From:

$15.52

in Stock

Used From:

$11.35

in Stock
This story originally appeared on: Big Think - Author:Michael Dowling