The long-term lessons America learns from the coronavirus pandemic will spell life or death.
As the US commences its early stages of COVID-19 vaccinations, Michael Dowling, president and CEO of Northwell Health, argues that now is not the time to relax. "There are lessons to be learned by systems like ours based upon our experience," says Dowling, adding that "we know what these lessons are, and we're working on them."
The four major takeaways that Dowling has identified are that the United States was unprepared and slow to react, that we need a domestic supply chain so that we aren't relying on other countries, that there needs to be more domestic and international cooperation, and that leadership roles in public health must be filled by public health experts.
If and when another pandemic hits (in the hopefully distant future), the country—and by extension the world—will be in a much better place to deal with it.
Learn more about Northwell's pandemic response
here.
---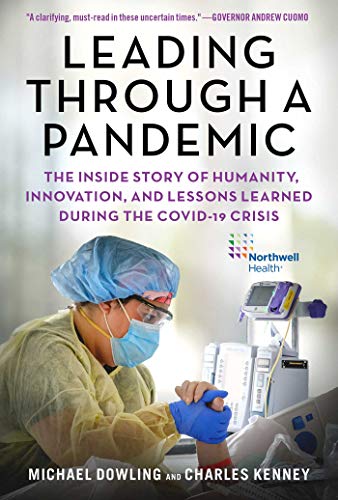 Leading Through a Pandemic: The Inside Story of Humanity, Innovation, and Lessons Learned During the COVID-19 Crisis

List Price:

$17.60

New From:

$15.52

in Stock

Used From:

$11.35

in Stock
This story originally appeared on: Big Think - Author:Michael Dowling