Northwell Health has built an elaborate data system to track and fight COVID-19. If this system goes global, it could prevent a future pandemic.
This coronavirus pandemic is very much still ongoing, but now is the time to discern its lessons so that we are more prepared for the next one. Michael Dowling, president and CEO of Northwell Health, shares how their health system is collecting and utilizing vast amounts of health data to best care for patients and to quickly identify and manage COVID-19 surges.
"I would say that we probably had the most elaborate dashboard of any health system dealing with this crisis," says Dowling. Northwell Health has also developed a "local surveillance tracking system" which has allowed them to react to COVID spikes early. Dowling hopes that these systems will be adopted by and improved upon by others networks.
In addition to improvements to New York State's illness surveillance system, Dowling hopes to see a more global approach to fighting the pandemic where infection data is tracked shared between nations and warning signs can be acted on early enough to avoid another crisis.
---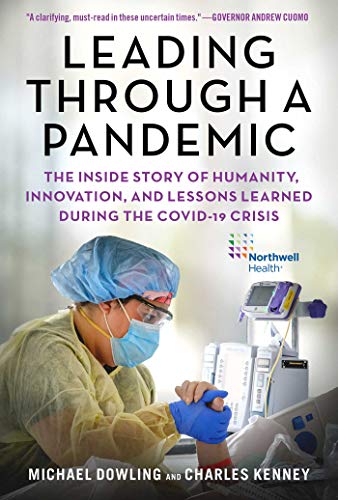 Leading Through a Pandemic: The Inside Story of Humanity, Innovation, and Lessons Learned During the COVID-19 Crisis

List Price:

$17.60

New From:

$15.52

in Stock

Used From:

$11.35

in Stock
This story originally appeared on: Big Think - Author:Michael Dowling