Name a more compelling on-field subplot to the 2020 NFL season than following what happens in New England without Tom Brady and what happens in Tampa with Brady.
You can't.
Because there isn't anything more fascinating.
How will Bill Belichick and the Patriots power on while playing without Brady under center for the first time in two decades?
To what kind of heights can Brady lift a Buccaneers franchise that has spent a lot more time as NFL doormats than it has winning?
At age 43 and playing in a new system and with a new coach for the first time in his NFL career, can Brady be the same Brady who led the Patriots to six Super Bowl titles?
Hot-button debates on these questions rage on in New England and Tampa and everywhere else.
Dan Orlovsky, a former NFL quarterback and current ESPN analyst, is bullish on Brady having immediate success in Tampa and highly skeptical of the Patriots remaining winners without him.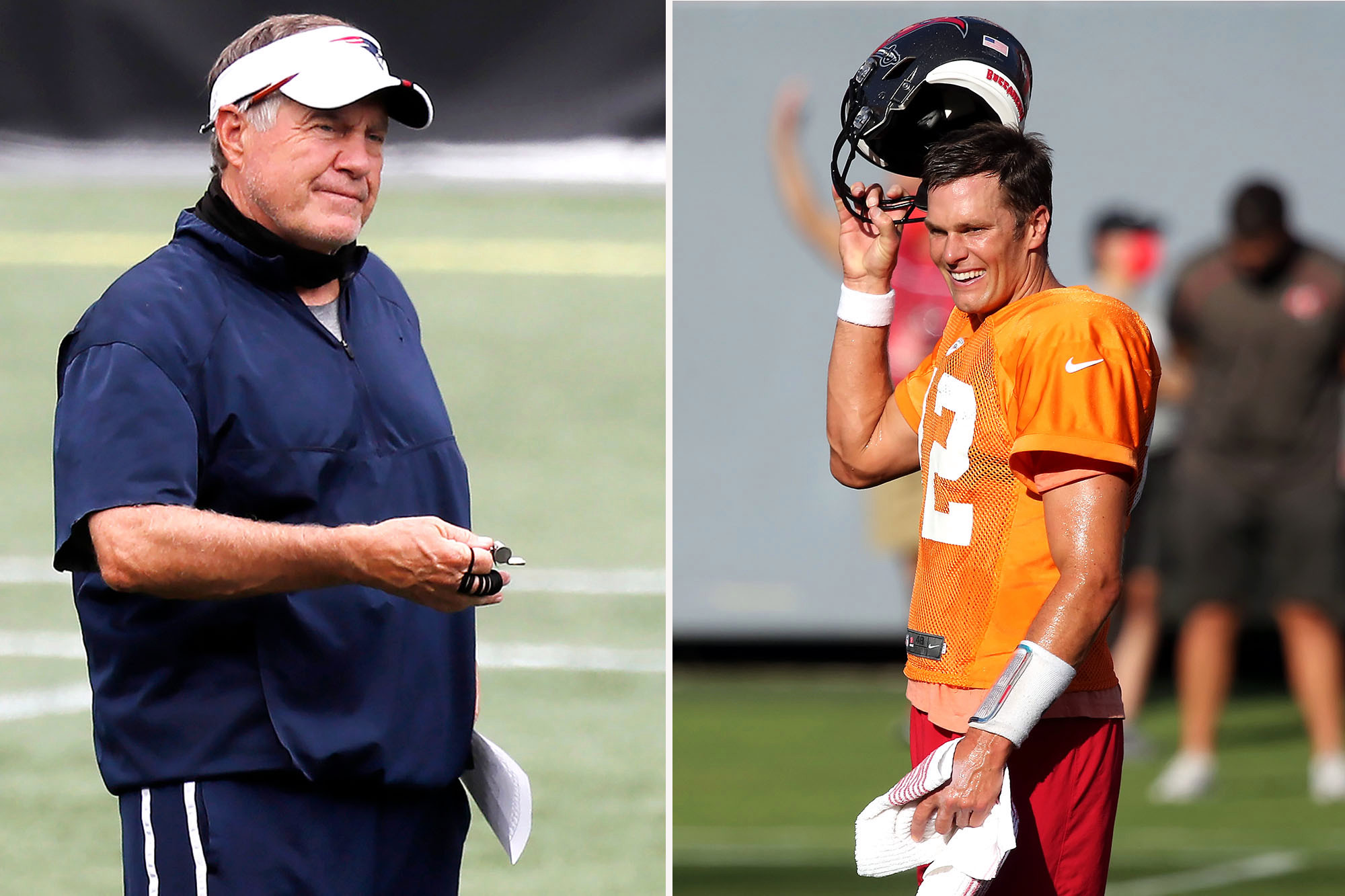 "I think New England is in for a rude awakening,'' Orlovsky told The Post. "That roster is depleted. Yes, this was a team that was 12-4 last year, but it was 0-4 against the best teams in the AFC, getting drummed.''
Now Brady is in Tampa, where he signed as a free agent in the offseason, and former enigmatic Panthers star Cam Newton is the starter in New England.
"There are a lot of other teams in the AFC that have closed the gap,'' Orlovsky said. "Yes, they've won for 20 years in a row, but not this way. It'll be interesting to see if they can pull that off.''
Brady's absence puts Patriots offensive coordinator Josh McDaniels squarely in the spotlight — more than he ever has been before. How well can McDaniels, who has spent most of his career coaching Brady (though, in the end, Brady was coaching him as much as he coached Brady), tailor a new offense around Newton, who has spent the better part of the past couple of seasons with injury issues?
"The most important person in the organization this year is Josh McDaniels,'' Orlovsky said. "The most important person to Cam Newton's success is not a player. It is McDaniels.''
What are the Patriots missing most without Brady?
"Flawless and reliable execution,'' Orlovsky said. "You knew that Tom was going to execute, that the ball was going to go where it was supposed to go when it was supposed to go there. You will miss the reliability of that. That's going to be felt.''
Orlovsky sounded as certain as an analyst can be about how Brady is going to thrive in Tampa.
As a Northern California native whose idol was Montana, the former 49ers great, Brady vividly recalls the day Montana left San Francisco in 1992 after 14 seasons and multiple Super Bowl titles to continue his career in Kansas City.
Now he's living out a copy of the path his idol took.
"I just think life continues to change for all of us,'' he said. "Having the opportunity for me to continue to play football and lead a team is something that I love doing. I've loved playing the sport since I was a kid, since I was throwing footballs in the parking lot at Candlestick. And I still love doing that today."
Can he lead a Tampa Bay franchise that hasn't reached the postseason since 2007 and hasn't won a playoff game since the Super Bowl in 2002 to the same heights to which he carried the Patriots?
Will his absence spell doom for the Patriots?
Name better storylines to the 2020 NFL season.
You can't.
Because they don't exist.