Tom Brady may need to turn his attention to the Jumbotron at Raymond James Stadium after breaking two Microsoft Surface tablets in Week 2 against the Saints.
Because Packers quarterback Aaron Rodgers, who beat Brady's Buccaneers 14–12 on Sunday and is also a future Hall of Fame quarterback, said that the stadium's big screen may have been a factor in the loss.

In the last few seconds of the game, the Bucs tried to make a two-point conversion that would have tied the game. Rodgers was seen talking to Packers head coach Matt LaFleur. When asked what he was talking about, he said that he knew what play Tampa Bay was going to run because of something he saw on the Jumbotron.

Rodgers said, "They showed it in the last play, too." "Both plays were slowed down. But sometimes in the game you see things. Even at home, the Jumbotron sometimes shows things that probably shouldn't be shown. "I saw something and just told you about it."
Aaron Rodgers just got the Bucs Jumbotron guy fired pic.twitter.com/We6DxucElQ

— Barstool Sports (@barstoolsports) September 25, 2022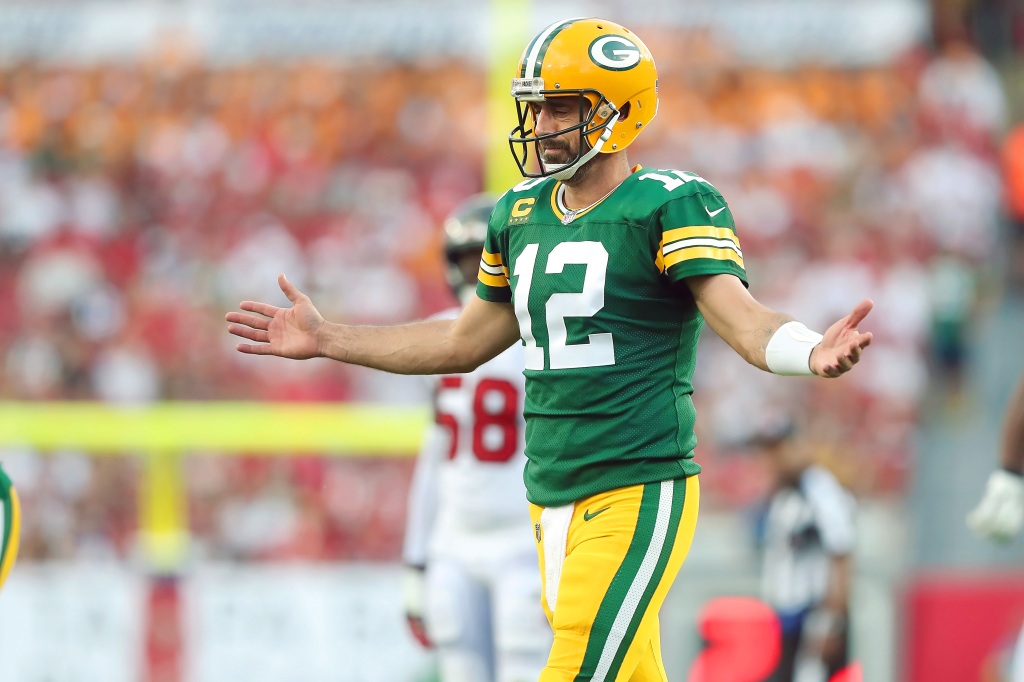 No one knows for sure what Rodgers saw, but it helped. The Buccaneers got a penalty for delaying the game, which moved the point of conversion back to the 7-yard line. The Packers then did a great job defending the two-point try, and Brady's pass for Russell Gage, which was meant for Gage, fell harmlessly to the ground, giving the Bucs their first loss of the 2022 season.

Even though they are 2-1, the Bucs have had a rough start to the season. After throwing the most passes in the NFL in 2021, Brady is now 22nd in yards, just ahead of Davis Mills. The Bucs' offense is 23rd in the league, but their defense has given up the fewest points of any team in the league.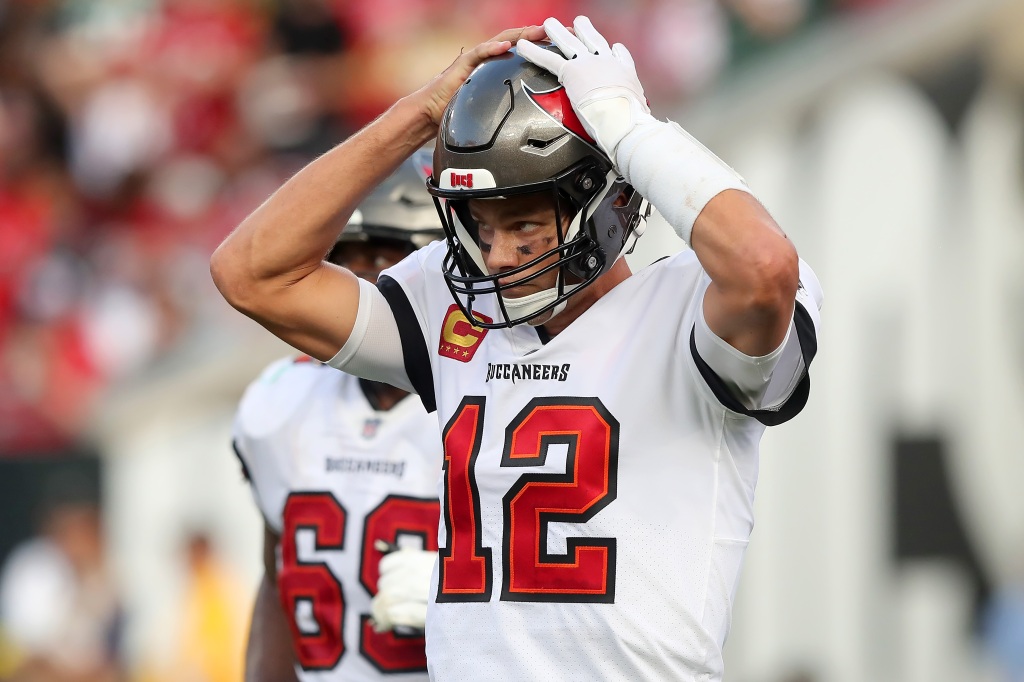 In the Packers loss, Mike Evans, Chris Godwin, and Julio Jones, three of Brady's best wide receivers, were not there. Brady is 45 years old. He is also said to be having problems with his wife, Gisele Bundchen, who is not happy with his decision to come out of retirement this offseason.

Rodgers' team, the Packers, is also off to a 2-1 start, but through three games, Green Bay has scored one point less per game than Tampa Bay. Davante Adams, Rodgers' best receiver target, was sent to the Raiders in the offseason.
===========