Cindy Crawford and her husband Rande Gerber showed how much they love each other after having dinner together at Nobu Restaurant in Malibu.
The supermodel, who is 56, and Rande, who is 60, held hands and kissed after their date night.
The brunette beauty looked low-key in a grey sweatshirt, black trousers and a pair of small heels.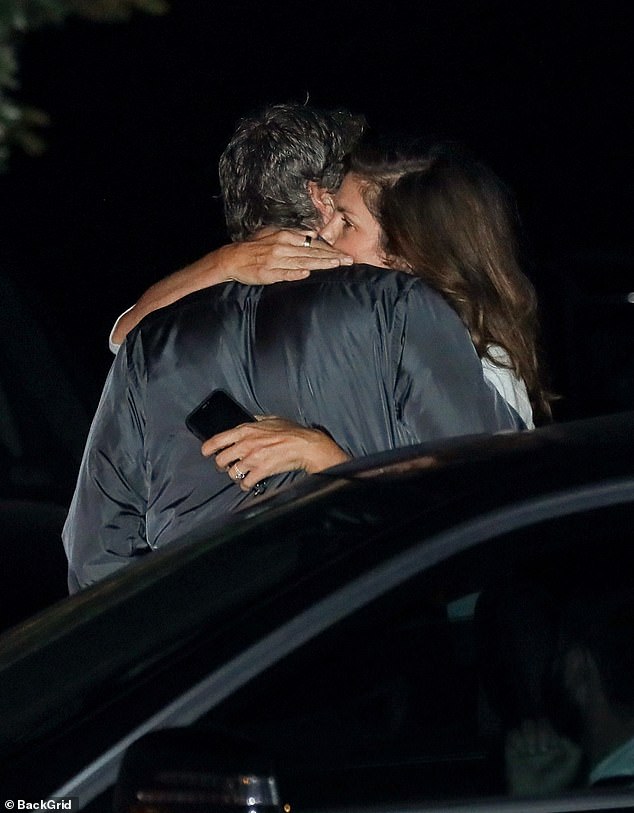 Cindy's natural beauty shone through when she went for a clean face and blew out her dark hair.

Rande, on the other hand, looked very cool in a black overshirt, a white t-shirt, and blue jeans.

Rande, who owns Café Habana in Beverly Hills and co-owns Nate'n Al's, hugged Cindy outside the restaurant.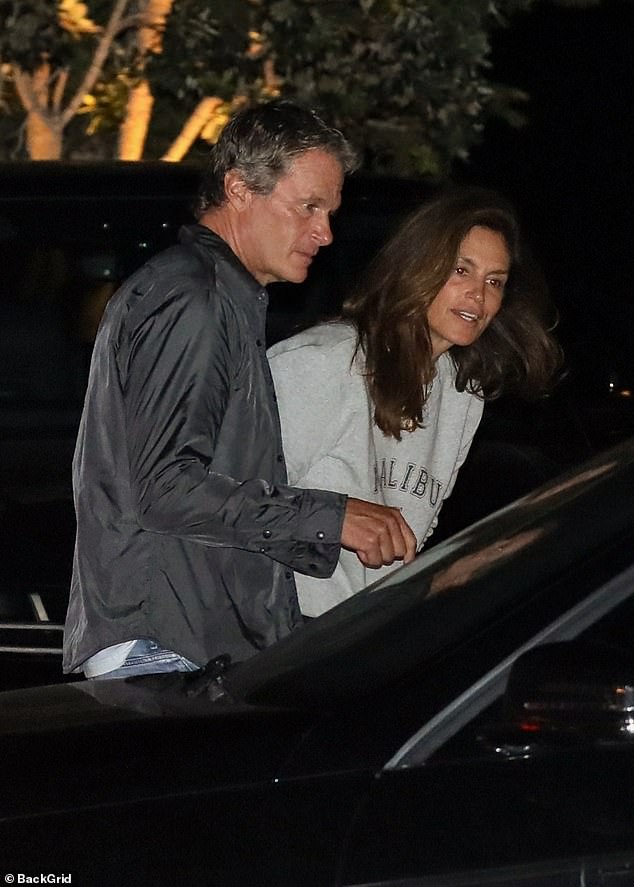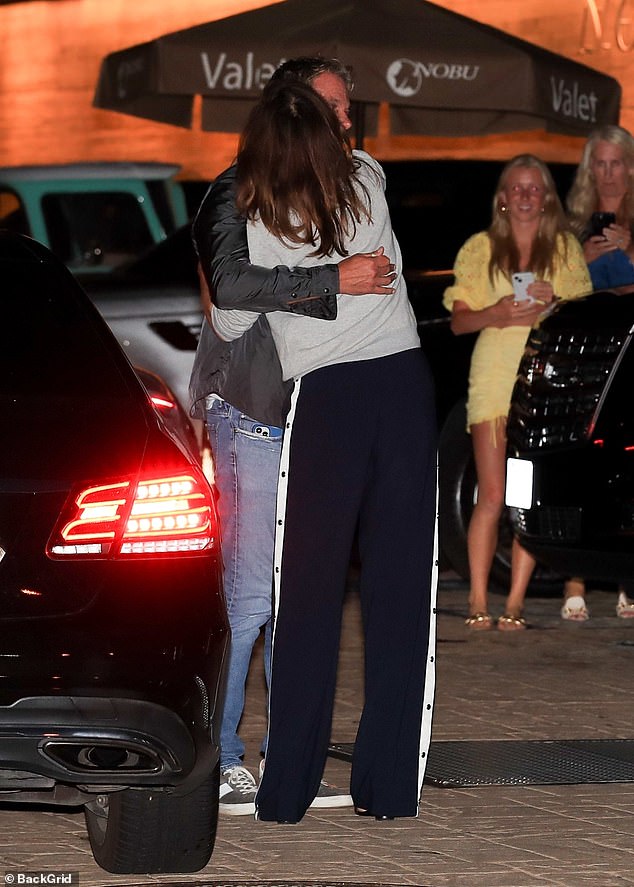 The couple got married in 1998, just three years after Cindy's first marriage to Pretty Woman star Richard Gere ended in divorce.

On May 29, they celebrated 24 years of marriage. She was very happy and said, "Another year of life together." Couldn't have picked a better partner; I'm thankful for your strength, loyalty, and sense of humor through it all.'

Since then, they have had two children, Presley, who is 22 years old, and Kaia, who is 20 years old. Both Presley and Kaia have followed their mother into the modeling business.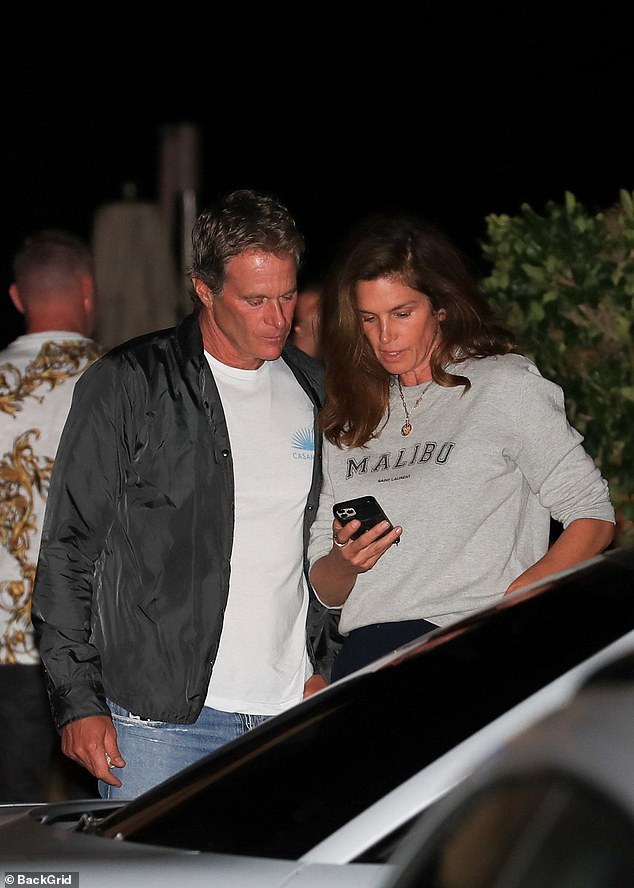 Kaia started dating Saturday Night Live player Pete Davidson at the end of 2019, when he was 26 and she had just turned 18.

Now, she is dating 30-year-old actor Austin Butler, whose role in an upcoming Elvis Presley biopic directed by Baz Luhrmann is getting a lot of attention.

Austin, who plays Elvis in the movie and is in the same cast as Tom Hanks, was seen with Kaia this week outside a showing of the movie in New York.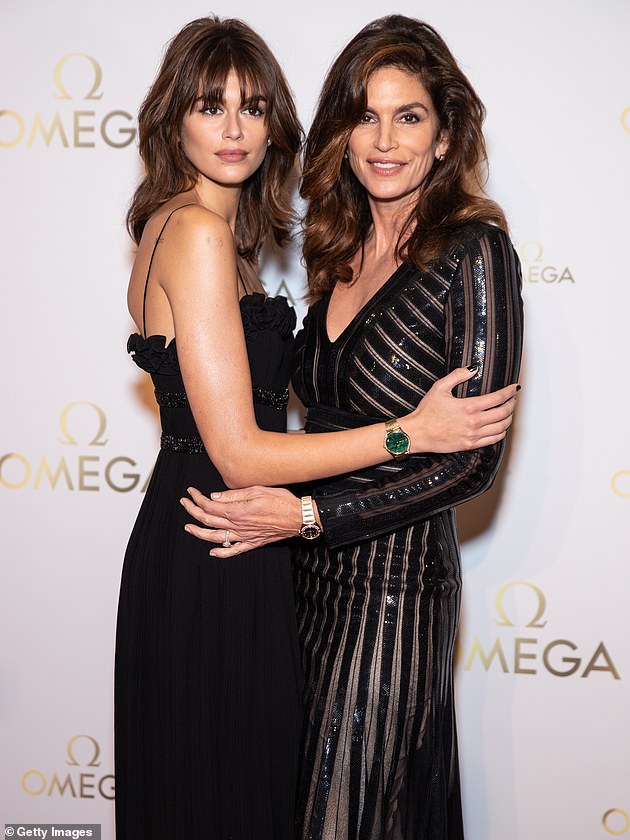 Cindy has officially stopped modeling, but she still poses for magazines and newspapers from time to time.

The person who used to host "House of Style" is also a business owner. In 2004, she started her own skincare line called Meaningful Beauty, which she often promotes on Instagram.

Kaia Gerber, Cindy Crawford's daughter, is a model and cover girl like her mother. This is something that many fans already knew. The proud mom said that now that she is in her 50s, she cares more about being healthy than fitting into skinny jeans.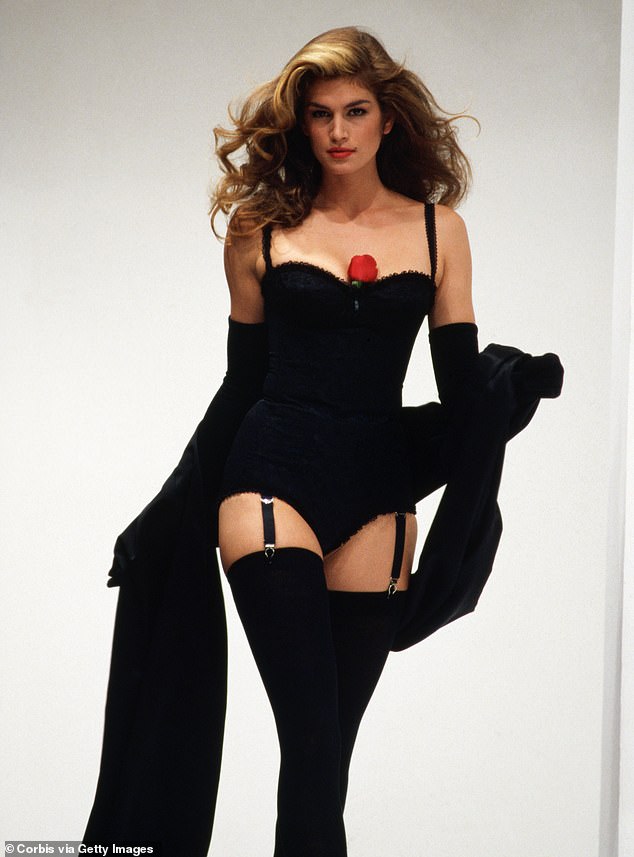 ------