Elon Musk, the world's richest man, tweeted on Tuesday, 'The woke mind virus is making Netflix unwatchable.'
The woke mind virus is making Netflix unwatchable

— Elon Musk (@elonmusk) April 20, 2022
Whether you think Musk's apparent red pilling is cynical or genuine, he's right about Netflix. On Tuesday, we learnt that, rather than increasing 2.5 to 2.7 million users as predicted, Netflix lost 200,000 subscribers for the first time in 11 years.

Furthermore, Netflix has stated that it expects to lose another two million subscribers this quarter.

As a result, Netflix's stock dropped by 25%.

Perspective is essential. Netflix still has 219 million global subscribers, which puts it well ahead of its closest American competitors, such as Disney+, which has 130 million global subscribers.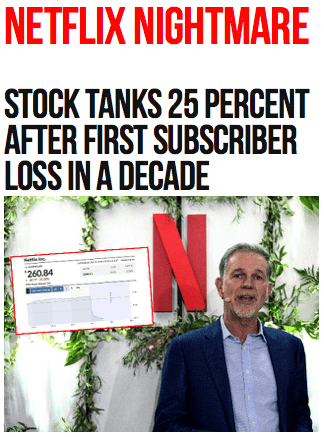 It's also worth mentioning that Disney's pro-groomers have seen their stock plummet by 31%.

Furthermore, Netflix is in much better financial health than it was a few years ago. Netflix is no longer trapped in a cycle of borrowing hundreds of millions of dollars to generate original content and then begging for more. Netflix earns around $2.5 billion — with a "B" — per month from its 219 million monthly subscribers.

So, what's going on?

For starters, Netflix is no longer alone. Netflix has been slammed with serious competition for streaming dollars in recent years, most notably from Disney+ and HBOMax, but its library has also been depleted of TV episodes and movies owned by competing streaming services, which are taking them back for their own libraries.

The underlying issue, though, is that practically all of Netflix's original material stinks.

Take a look at what I wrote about Netflix 15 years ago. I'm not the brightest light in the harbor, but once I tried Netflix streaming, I realized it was the way of the future. I praised Netflix for stumbling into this curve with what was initially a supplement to its disc business and then realizing it was The Future.
Netflix was my favorite service. Not only because it was novel, but also because streaming required the provider to immediately respond to the consumer. This is simply not the case with cable TV, where low-rated channels — CNN, MTV, and so on — remain on the air thanks to the affirmative action of bundles that force users to pay for programs they despise.
Netflix initially supplied. There was enough to watch, and House of Cards, Netflix's first real push into original programming, was edgy and daring to criticize the establishment, particularly Democrats and the political media.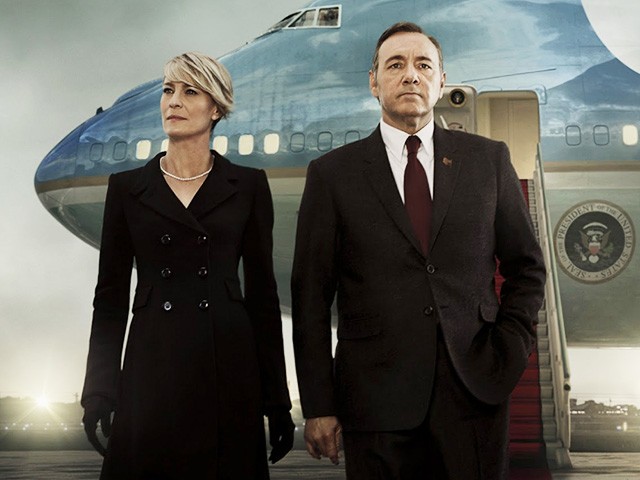 Netflix, in my opinion, had broken the code.
Then Netflix continued to raise its fees.
Then Netflix awoke.
Netflix now feels like a giant pile of old TV episodes and movies, as well as new TV shows and movies, all of which are woke rubbish.
The Ozarks, which concludes next month, and Cobra Kai, which is about to begin its fifth season, are two exceptions. Better Call Saul, on the other hand, has stayed excellent and non-woke, but it's an AMC show distributed by Netflix. It, too, is coming to an end this year. True crime is all I watch on Netflix these days, and even it isn't very good. The documentaries are either excessively long or look at the case through a woke lens, which adds no insight into what makes true crime so compelling, and that's what it teaches us about the endlessly fascinating human nature. Woke is a sham. As a result, you learn nothing about anything. It's a meaningless experience.
I'm sure there's a pony or two within Netflix's big pile of woke/gay/white guilt/male-bashing/anti-Christian/anti-family/pro-perversion nonsense, but life is too short to pick through everything. It's a shame, because Netflix is actually spending billions of dollars on rubbish that no one will ever see. And when there's competition, people aren't going to pay $15 a month for a streaming service that offers nothing of value to them.
You'd think Netflix would have learned something from its $300 million fiasco with Ryan Murphy, a frightening arch3woketard whose only works have been high-profile flops.
You'd think Netflix would look at its own top ten list and ask why, as of today, its top ten most popular movies are... #2 The Cleaner (2007), #4 Ouija: Origin of Evil (2016), #5 Shrek: Forever After (2010), #6 Shrek (2001), #7 The Call (2013), #8 The Blind Side (2009), #9 Shrek 2 (2009) (2004).
Take a look!
Netflix spends a lot of money on original movies, but seven of its top 10 are old movies, five of which are more than ten years old, and two of which (The Call, The Cleaner) were not even box office hits.
Only five of its top ten TV shows are Netflix originals. Netflix spends billions of dollars on original programming, but the majority of its customers watch reality shows and series created elsewhere.
This cannot be sustained.
Wokeness is not a viable option.
Netflix must either begin providing actual entertainment or risk losing its fame and sky-high stock price.
=====
Related Video: