They are not alone, as even miners appear to be reaping the benefits of October's gains. And the concern of EIP-1559 having a significant impact on them is dissipating.
New highs for Ethereum miners
Ethereum's bullishness in October resulted in a significant increase in trading and transaction volumes, as well as significant investor inflows. The accumulation trend was on fire, resulting in a rewarding month for Ethereum miners.
Despite the fact that less than 600 new miner addresses entered the network during October, existing miners' constancy resulted in the hash Rate reaching new all-time highs every day. As long as there are no major changes, the hash rate should continue to climb in this direction.
The good news is that total fees paid to miners have reached a 5-month high of 16,317 ETH as a result of investors' bullish behavior. Fee revenue alone accounted for more than 54.1 percent of the miners' total revenue.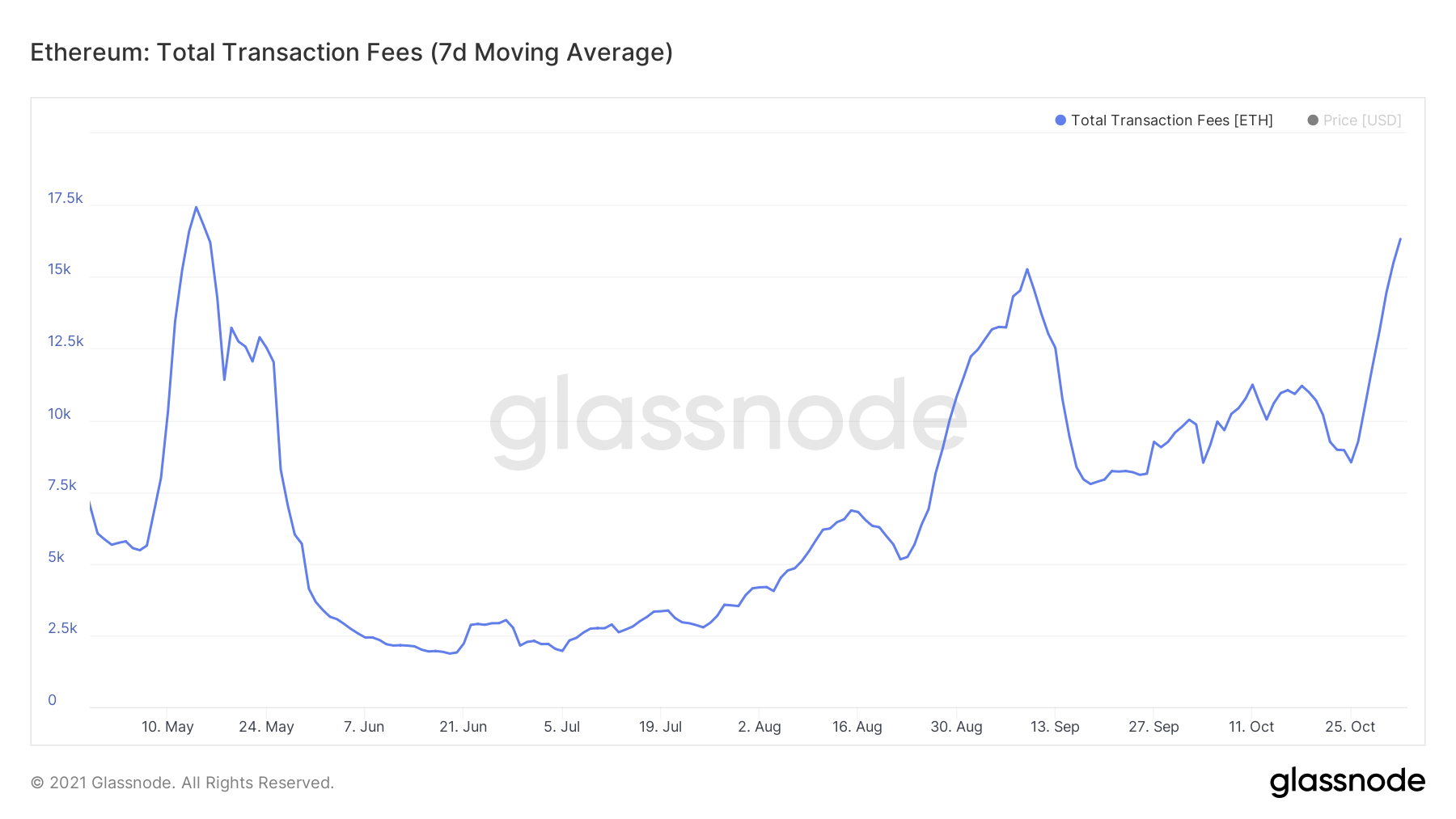 Fees generate cash for Ethereum miners | Source: Glassnode - AMBCrypto
Furthermore, based on investor profitability, miners are taking full advantage of the bullishness and are not even selling into strength, as investors have done.
As a result, their total reserves increased by 23k ETH in October. And it appears like they will continue to do so.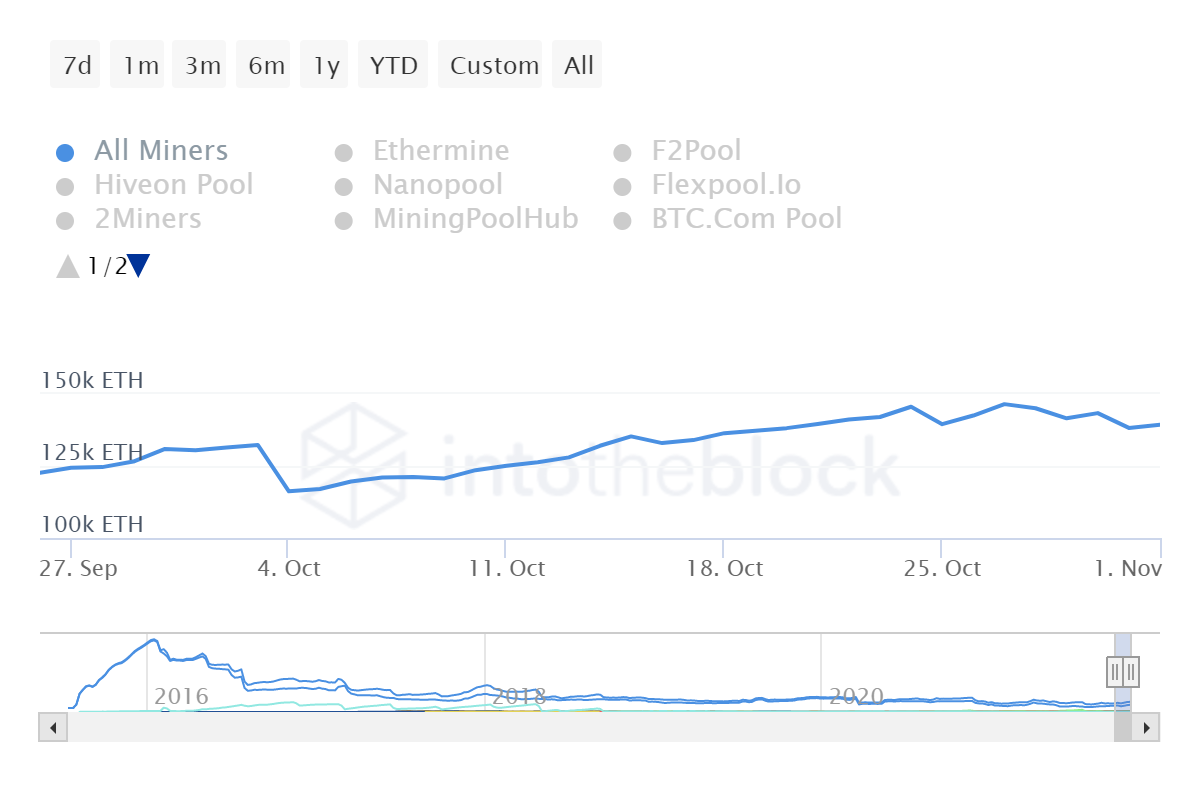 What kind of influence did EIP-1559 have?
The intriguing aspect here is that even EIP-1559's fee burn mechanism has had little to no effect on miners. Despite the fact that their revenue suffered as a result of its adoption, recent market dynamics have resulted in base fees accounting for the majority of their earnings.
In addition, over 727k ETH has been burned since August, but this only accounts for 0.61 percent of total circulation. This demonstrates that EIP-1559 has never been and will never be a concern for miners or investors.