Following Bitcoin's rally to a new all-time high, Ethereum broke above $4,000. The question is whether an ATH for ETH is also on the way.
Key Support level: $3,900

Key Resistance level: $4,380
Following Bitcoin's new all-time high of nearly $67,000, Ethereum broke the $4,000 barrier and appears poised to follow in Bitcoin's footsteps. It appears that it is only a matter of time before ETH also surpasses its all-time high of $4,380. (Bitstamp). The bulls have taken complete control of the market, and higher ETH prices are expected.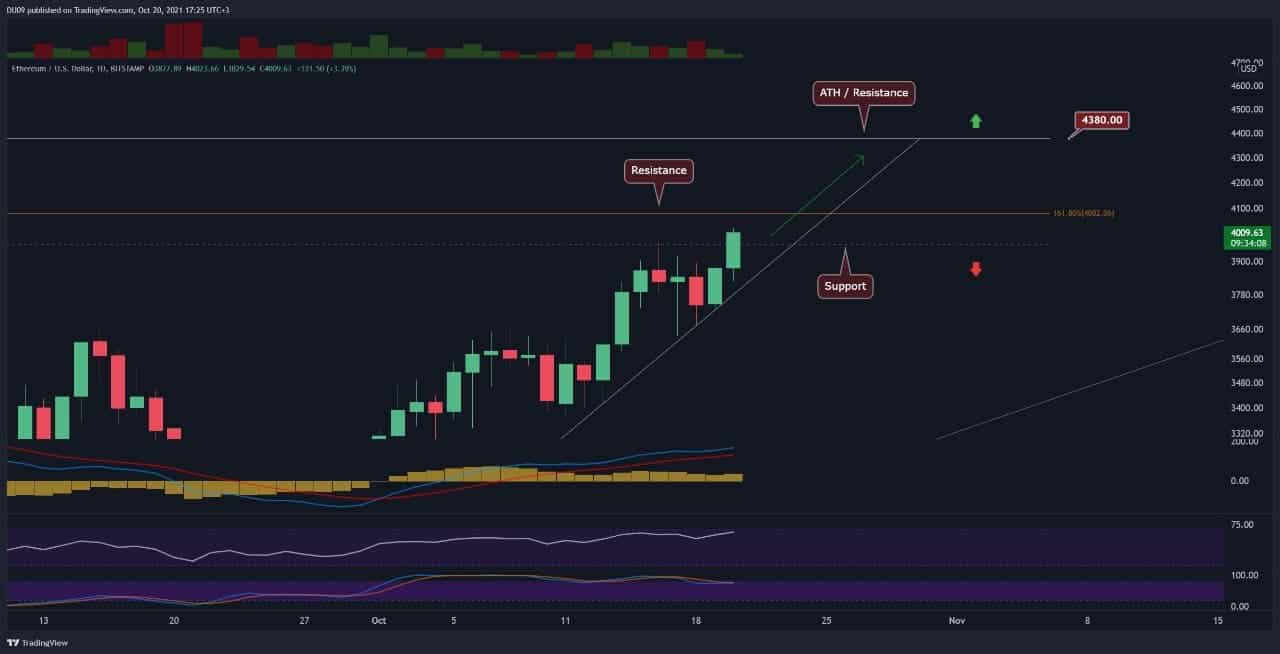 Technical Indicators for ETH
Volume: This week's sustained volume has positioned ETH for a test of the all-time high level. This could happen by the end of the week, if not sooner.
The RSI is approaching the top of its channel on the daily timeframe, indicating a strong bullish move is underway. This is expected to continue as we get closer to the all-time high resistance.
MACD: The moving averages on the daily timeframe have expanded today, and the histogram is firmly on the positive side. This is bullish, and there are no indications that it will change anytime soon. Still, it's critical to stay vigilant and keep an eye out for a pullback as we approach the all-time high.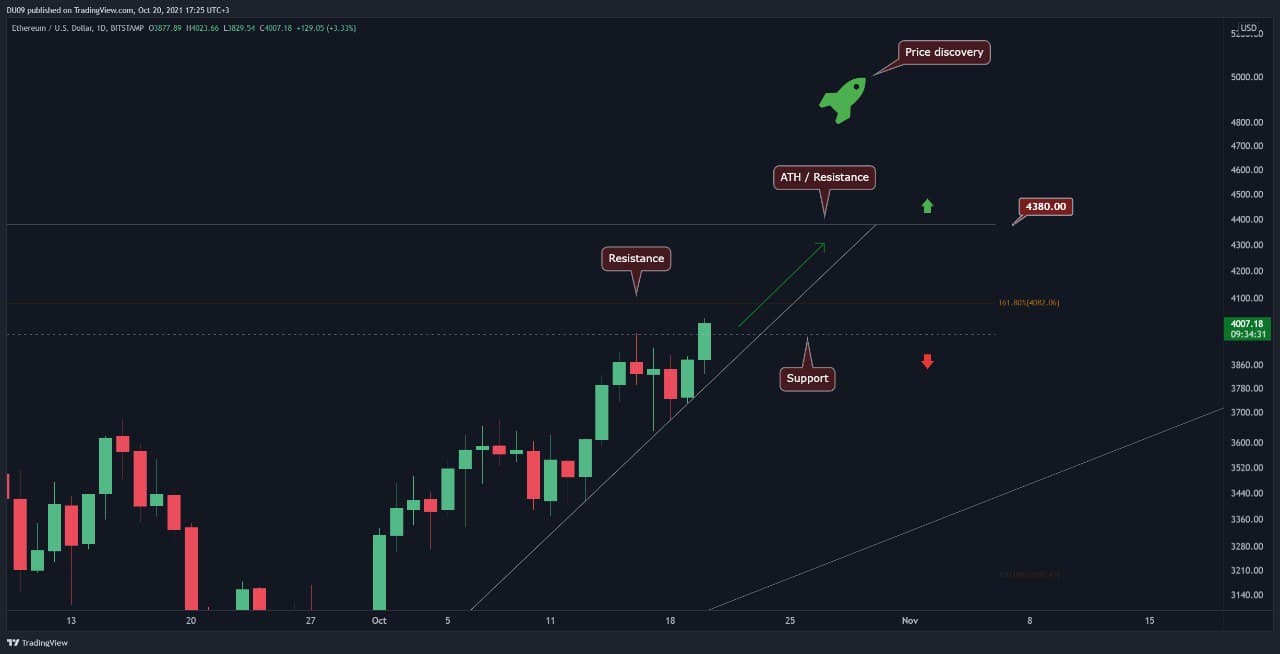 Bias in ETH
The current ETH bias is very bullish, with the expectation that price will eventually break above the key resistance and enter price discovery in search of a new all-time high. As we approach $4,380, ETH may consolidate just below this level before breaking through.
ETH Price Prediction in the Short Term
At the moment, the only level of resistance for ETH is $4,380. The price may continue to rise towards $5K until profit-taking occurs. At that point, there may be a brief consolidation before ETH potentially breaks out in search of new levels.
Once we get into price discovery, psychological round numbers like $5,000 and $6,000 are important to keep an eye on.