Add Luke Voit to the Yankees' deteriorating health situation.
Luke Voit's second half of the 2021 season will begin much like his first: on the injured list.
At a time when the Yankees were already beat up with six players on the COVID-19 injured list, Voit landed back on the regular 10-day IL Friday for the third time this season — this one for a bone bruise in his left knee, the same one that he had surgery on to repair a torn meniscus in spring training.
"Had some swelling over the weekend and then had that drained, but there was still some lingering pain there," manager Aaron Boone said Friday before hosting the Red Sox. "[He] will probably get some kind of PRP [platelet-rich plasma injection] potentially tonight and then hopefully a few days of rest and hopefully get going from there."
Voit missed the first 34 games of the season recovering from knee surgery, came back to play in 12 games and then went back on the IL for a month with a strained oblique before returning in late June.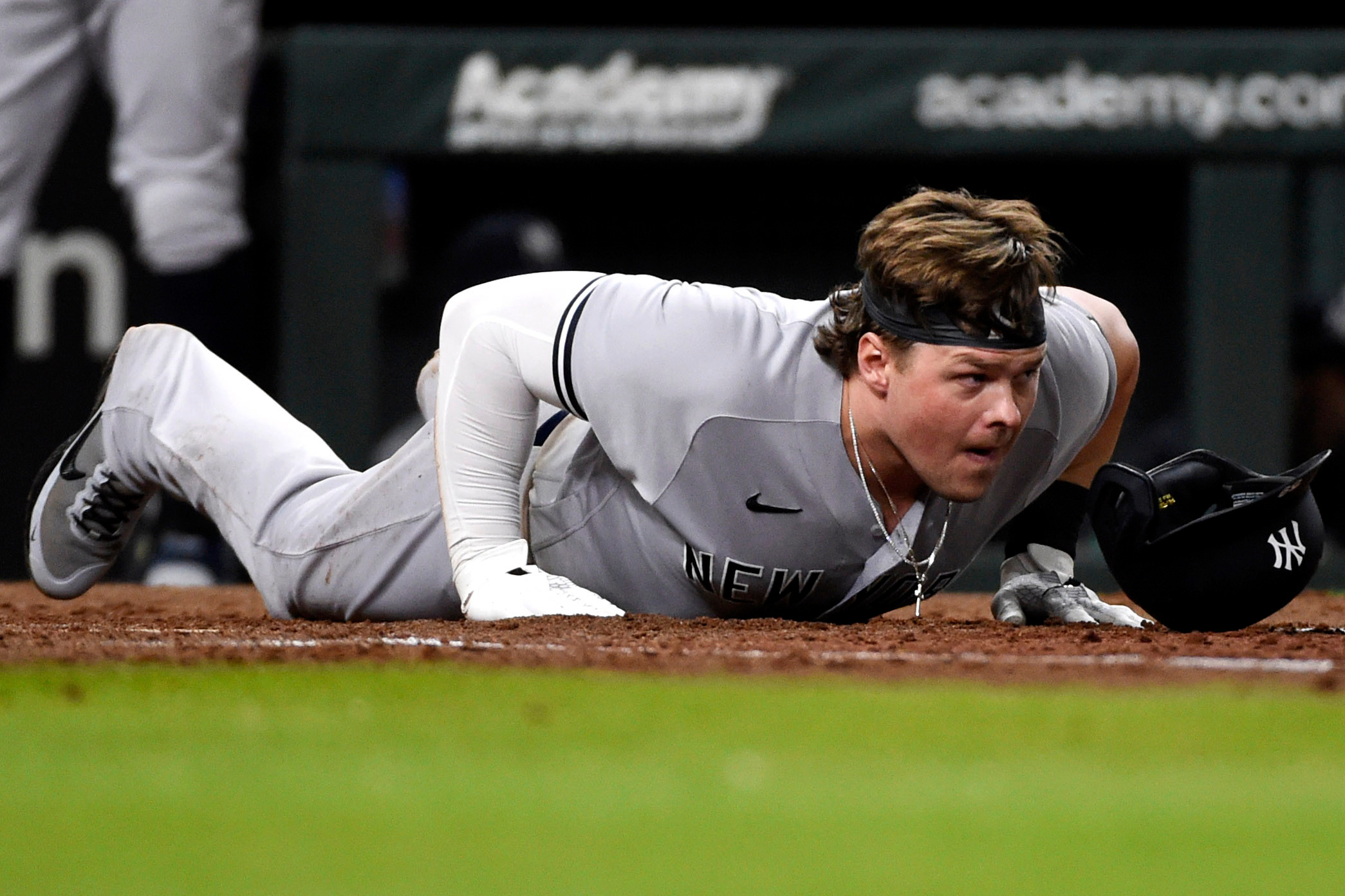 In 29 games overall, Voit was hitting just .241 with three home runs and a .698 OPS, a year after leading the league in homers.
"This is not something that is overly common, but is something that can happen," Boone said. "I don't think they're overly concerned that it's a recurring or structural thing. I think he's just dealing with a bone bruise."
First baseman Chris Gittens was called up from Triple-A Scranton/Wilkes-Barre to fill in for Voit and was in the lineup, batting seventh, against the Red Sox.
This story originally appeared on: NyPost - Author:Greg Joyce