In mockery of MLB's so-called "sticky stuff" screenings, Oakland A's reliever Sergio Romo undid his belt and lowered his pants to just below his buttock.
Day 2 of the MLB's new foreign substance policy included a pair of sticky situations.
When approached by an umpire Tuesday night for the recently introduced "sticky stuff" screening, Oakland A's reliever Sergio Romo sarcastically undid his belt and lowered his pants just below his buttock.
A couple hours earlier, Washington Nationals pitcher Max Scherzer undid his belt in a similar fashion after Phillies manager Joe Girardi demanded the ace be inspected a third time — all because he saw the ace touch his hair while on the mound.
"It was suspicious for me," Girardi told reporters afterward.
Umpires on Monday began checking pitchers across the majors for performance-enhancing sticky substances, which MLB is desperately trying to eliminate from the game in order to generate more offense.
No pitchers have been caught with the banned substances during the check-ins, which usually are unprompted and last a few seconds without any drama.
On Tuesday, though, tensions quickly soared between a fiery Scherzer and Girardi after Scherzer touched his hair in the fourth inning. Scherzer said he was using his sweat to get a better grasp on the baseball, which is permitted.
"I would have to be an absolute fool to actually use something tonight when everybody's antenna is so far high they'd look for anything," said Scherzer, who also threw his hat and glove to the ground while being inspected. "I have absolutely zero on me. I have nothing on me. Check whatever you want. I'll take off all my clothes if you want to see me."
An inning later, Scherzer taunted Girardi after ending the frame on a strikeout. The former Yankees manager was ejected after trying to confront the 36-year-old righty, who struck out eight in five innings of the 3-2 win.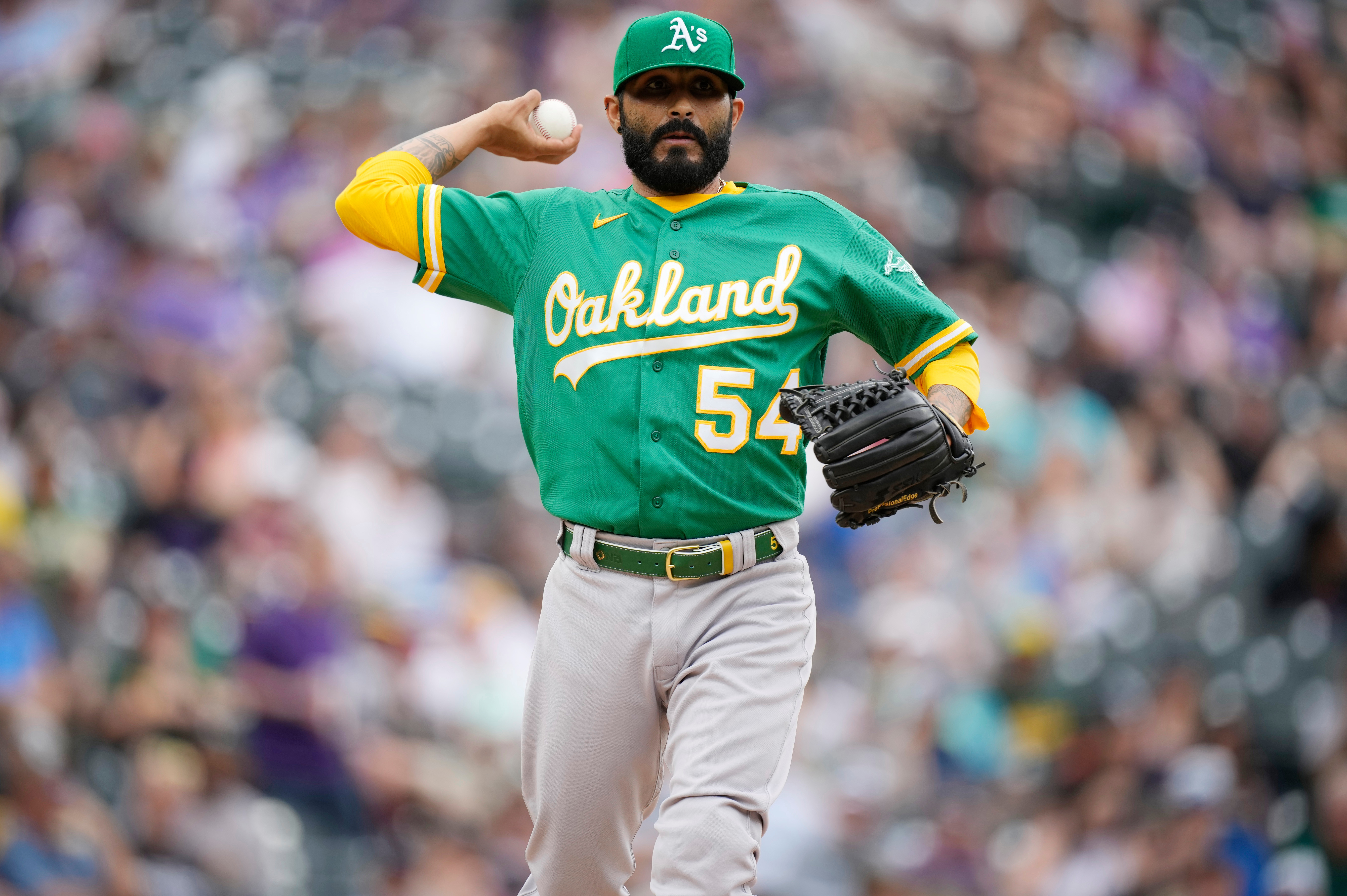 As for the 38-year-old Romo, he was visibly upset when approached by an umpire after giving up a run in the eighth inning.
Within a few seconds, the three-time champion removed his glove, hat and belt buckle before returning to the Oakland dugout en route to a 13-6 win.
This story originally appeared on: NyPost - Author:Mark Fischer