The Mets' list of walking wounded now counts Pete Alonso among its numbers.
The Mets' injured list looks even more like an Opening Day lineup now that Pete Alonso's name is included.
The slugging first baseman (right-hand sprain) was added to the 10-day IL prior to Friday's game against the Marlins. He joins J.D. Davis, Kevin Pillar, Brandon Nimmo, Jeff McNeil, Michael Conforto and others.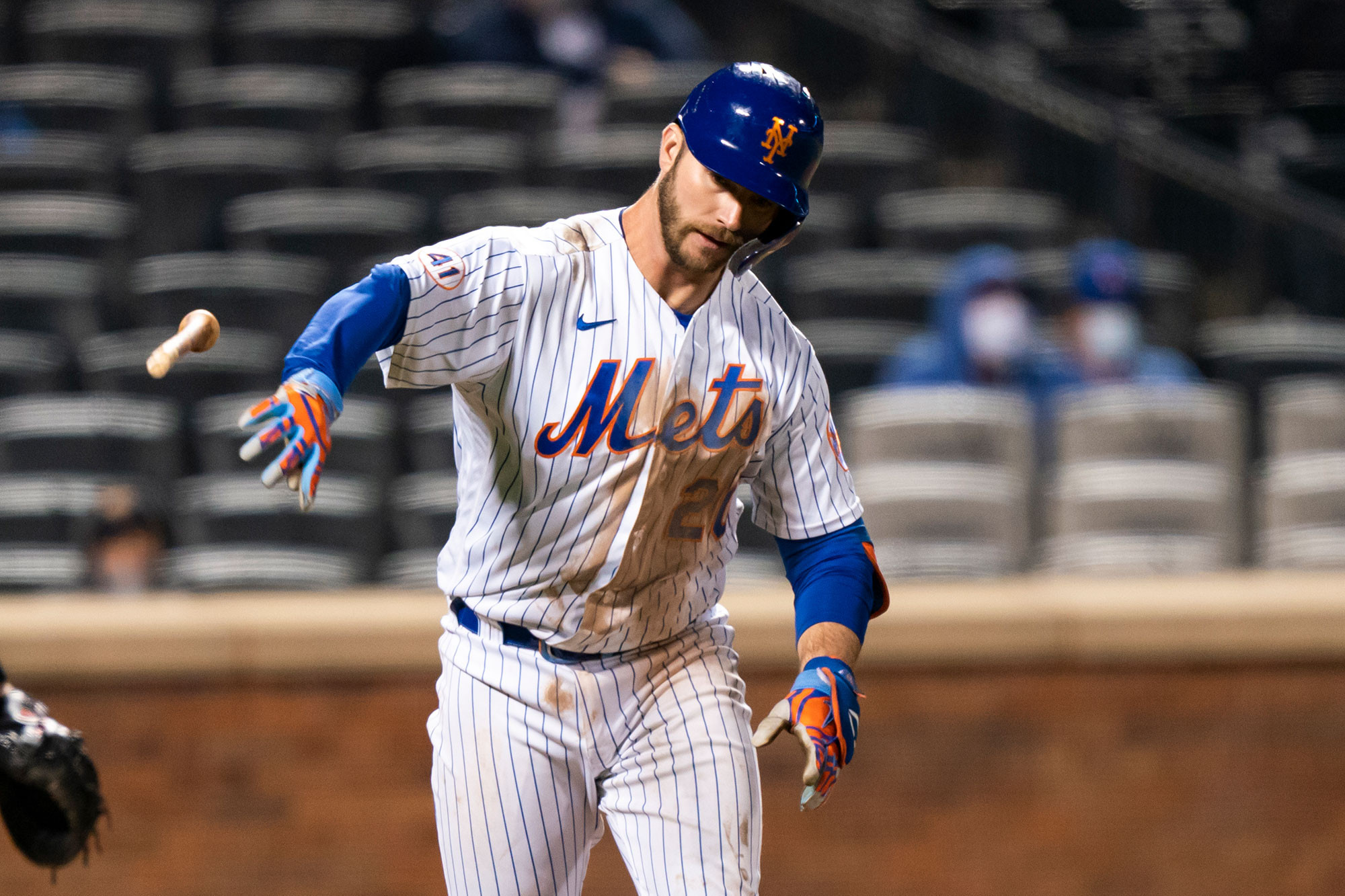 "Since I got hit a little bit more than two weeks ago, I haven't felt normal, I haven't felt like myself," Alonso said. "We did a lot of treatment … but I'm at the point right now where if I want this thing to completely go away and get better I need to give it some rest and listen to my body."
The Mets called up veteran Brandon Drury from Triple-A to start at first base. Dom Smith remained in left field.
Alonso's injury dates to when he was hit on the hand by a pitch May 5 against the Cardinals.
"I talked to the guys and everyone was like, 'You have to do what you have to do,' " Alonso said. "Everyone has told me they respect the hell out of me for going out there every single day and doing the best I can. I gave it my all."
This story originally appeared on: NyPost - Author:Ryan Dunleavy