It had to happen. And it did happen. For the Giants to get out of the salary cap confinement they were in they needed to come to a multiyear contract agreement with Leonard Williams. Until they did
It had to happen. And it did happen.
For the Giants to get out of the salary cap confinement they were in they needed to come to a multiyear contract agreement with Leonard Williams. Until they did so, they were operating in free agency with constricting restraints and were not going to be able to accomplish what they needed to get done.
Before it was too late, the Giants and Williams on Tuesday came to terms on a three-year deal worth a $63 million, including $45 million in fully guaranteed money. The Giants get their ascending defensive tackle under contract through the 2023 season, and gain valuable and badly needed salary cap space to improve their roster as they see fit.
The key here is the Giants gain salary cap flexibility, as they save around $8 million on the 2021 cap with this move, as the cap hit for Williams this year will be approximately $11 million. Before the Williams deal, the Giants were approximately $1.4 million under the cap ceiling of $182.5 million.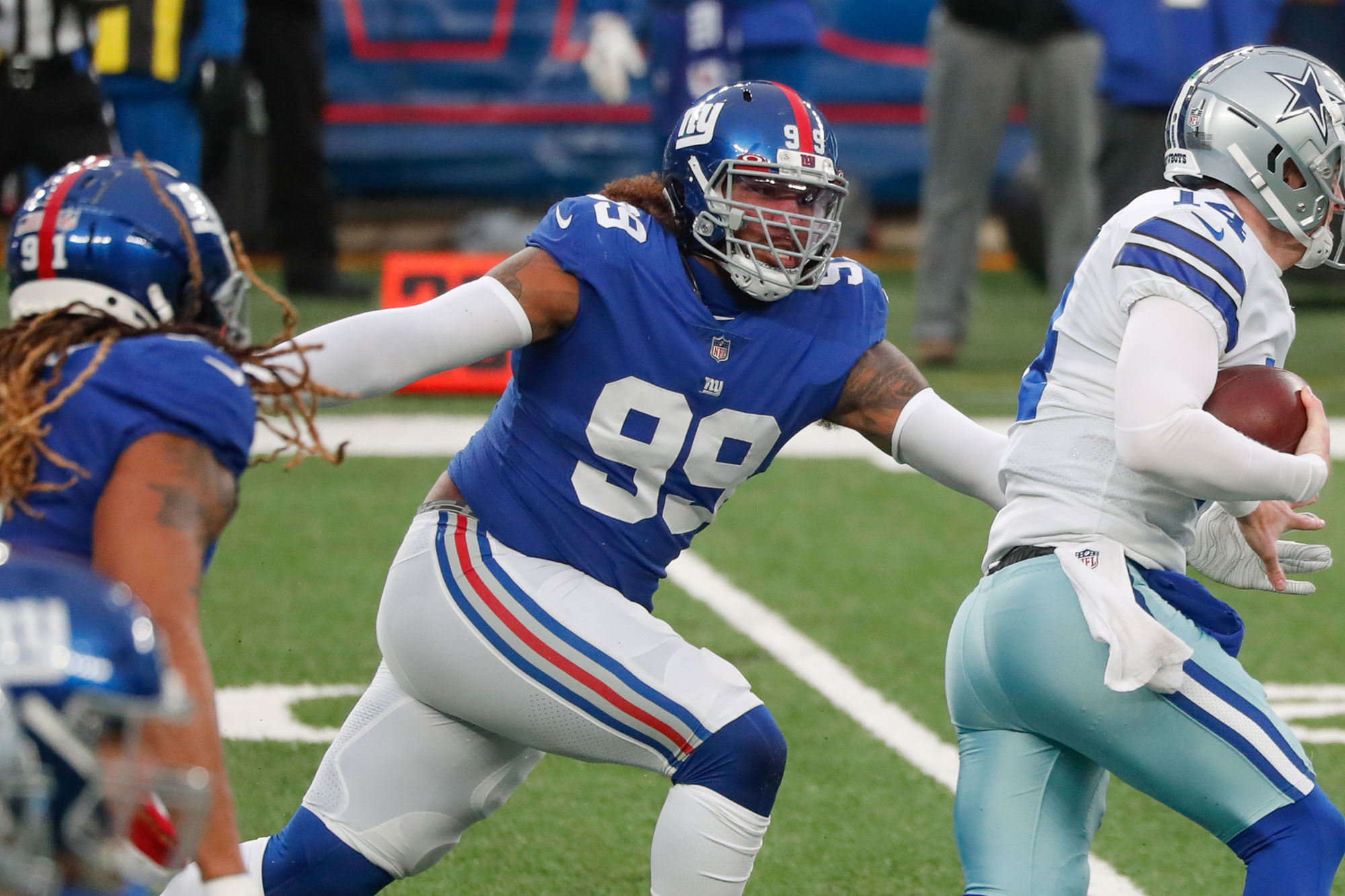 They are expected to finalize a contract restructuring for offensive tackle Nate Solder — his cap hit for 2021 is currently an unmanageable $16.5 million — and that should add more than $6 million to this year's salary cap. Factoring in the modest financial ramifications with the agreements Tuesday with wide receiver John Ross and special teamer Cullen Gillaspia, the Giants should be about $12 million under the cap on Wednesday, the day the league mandates all teams must be cap compliant.
Meaning, if the Giants are serious about adding a top wide receiver such as Kenny Golladay or JuJu Smith-Schuster, they could have the money to make a run at them.
The Giants knew it was untenable to operate with a cap hit for Williams of $19.4 million. The relatively short term of the contract — three years — does not allow for much room to spread the value out. This is a great deal for Williams in that he can hit the open market when he is 30 years old, giving him another shot at cashing in when all the television contract money is flowing.
The $21 million annual average was always going to be the ballpark for Williams as soon as he was given the franchise-tag designation, making $19.4 million the starting point for any multiyear deal and making it clear Williams was looking to average more than $20 million per year. Once the Giants allowed the negotiations to drift upward, a deal was made.
With Dalvin Tomlinson, a four-year starter at defensive tackle, agreeing with the Vikings on a two-year, $22 million deal, the Giants have a spot to fill on their three-man line — they re-signed Austin Johnson on Monday.
Williams came to the Giants at midseason in 2019 in a trade with the Jets. He played on the $16.1 million franchise tag last season and flourished, with a career-high 11.5 sacks to launch him into a stratospheric price range among defensive linemen. Williams' $21 million annual average matches DeForest Bucker of the Colts for second among defensive tackles, trailing only Aaron Donald of the Rams at $22.5 million per year. Williams turns 27 in June, and the Giants believe they have unleashed the best in him. Time will tell if this is an overpay.
The $45 million in guaranteed money in Williams' new deal is the fourth-most ever for a Giants player, according to ESPN, behind just Eli Manning ($65 million in 2015), Odell Beckham Jr. ($65 million in 2018) and Olivier Vernon ($52.5 million in 2016).
After his breakout season, Williams — the No. 6-overall pick by the Jets in the 2015 draft — expressed his desire to stay with the Giants and stated what came next was not solely about how much he could get on a new deal.
"It's never been about money for me," Williams said. "I was kind of drafted high, made a lot of money already in my career. I feel like I was smart enough and I could retire now and still have enough money for the rest of my life, but it's never been about the money. I think I just wanted the respect and to show guys the reason why I'm in this league. It's just more about the respect to me than the contract."
The Giants showed Williams the respect he craved, and also showed him the money.
This story originally appeared on: NyPost - Author:Paul Schwartz