Megan Fox and Brian Austin Green have split and reconciled multiple times during their 14-year relationship — details
After dating on and off for six years, Megan Fox and Brian Austin Green tied the knot in 2010. However, the pair separated following five years of marriage in August 2015.
Eight months later, Us Weekly confirmed the Transformers star was pregnant with her third child. After playing coy about the baby's father, Us later confirmed Fox was expecting another son with the former Beverly Hills, 90210 star.
Us confirmed in June 2016 that the pair were "totally back together" and in August 2019, Fox filed to dismiss the pair's divorce case in Los Angeles. On May 18, 2020, the BH90210 alum confirmed that the two had called it quits.
Scroll through for the couple's ups and downs over the years: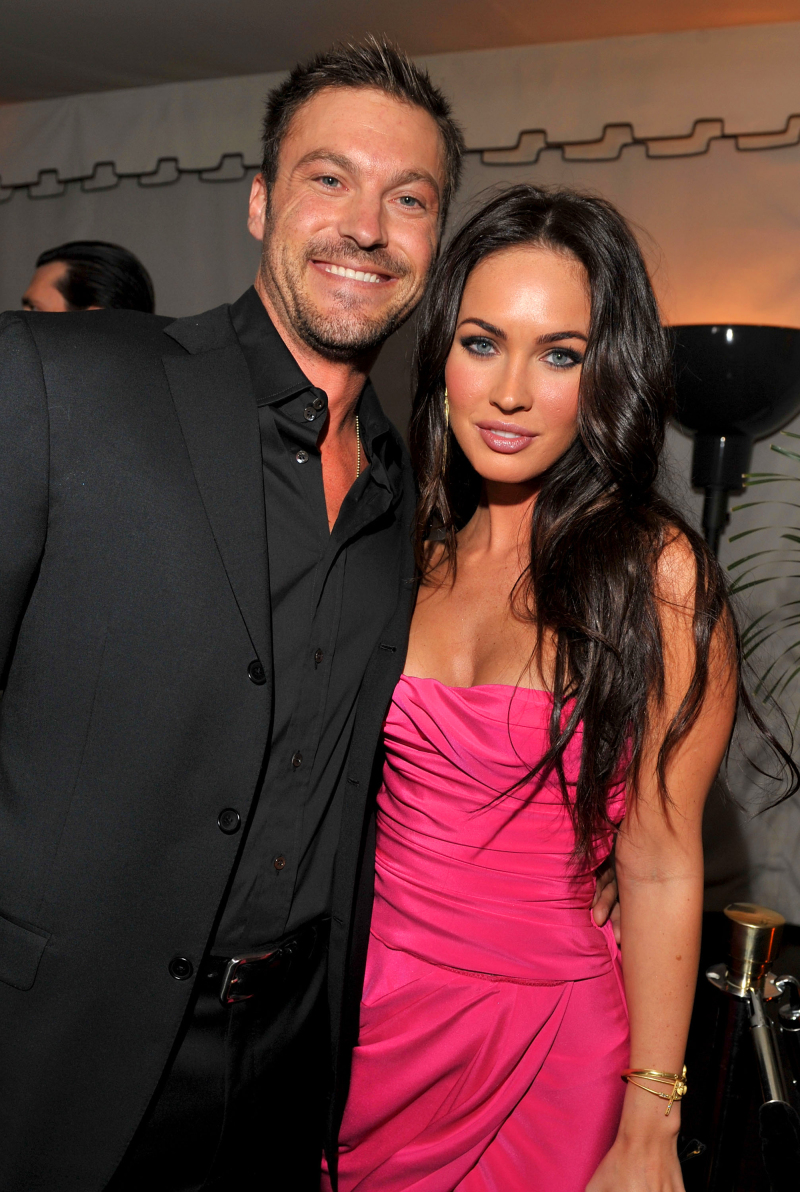 Credit: Lester Cohen/WireImage
Undeniable Chemistry
Fox first met Green when he guest-starred on ABC's Hope and Faith. Though she was just 18-years-old and "too young to have watched 90210," Fox later admitted she "knew that he was gorgeous and I wanted to get to know him better."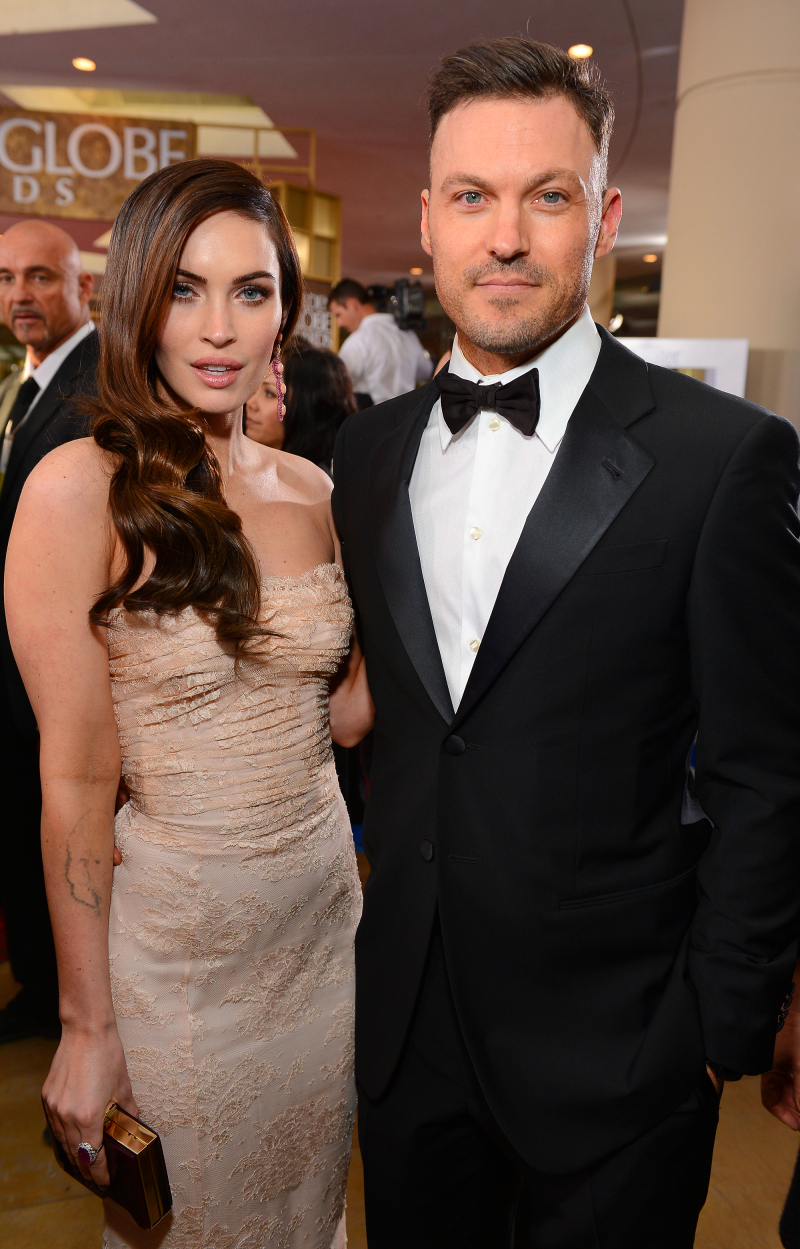 Credit: ichael Kovac/Getty Images
Instant Attraction
Transformers star Fox once revealed that she fell "instantly in love" with Green on the set of ABC's Hope and Faith. "Everyone was sort of gathered around the monitors watching playback from his scene, and he accidentally grazed my leg with his hand. I felt an electric shocks go through my body, so I figured that meant something."
BRANDED CONTENT
SALON SERVICE WITHDRAWALS: BROW SHAPING
Even though we're sheltering in place at the moment, we're still 'presenting' ourselves to the outside world.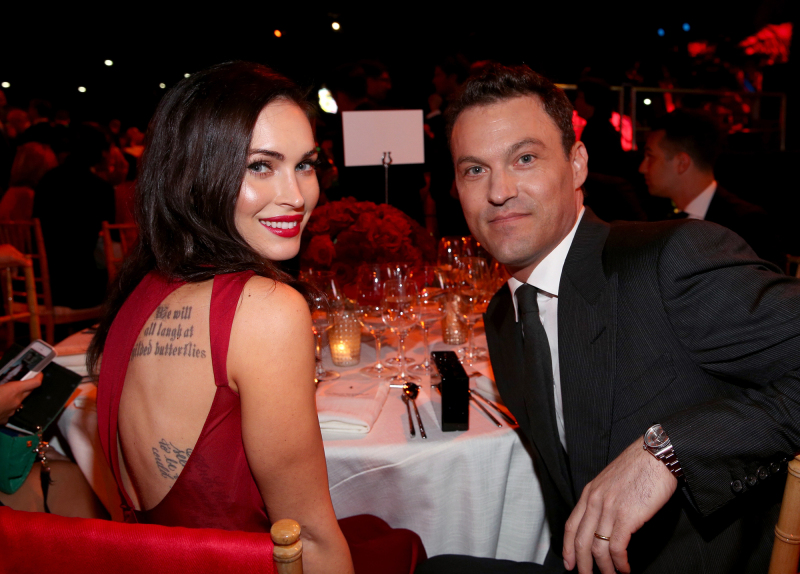 Credit: Jonathan Leibson/Getty Images
Perfect Pair
The stars have often been forced to defend their 13-year age difference. "When I talk about my husband, I feel as if people roll their eyes," Fox once told ELLE. "It's like when you're 16 and order a martini, and the waiter says, 'Do you think I'm stupid?' "They can't grasp that I'm old enough to be married."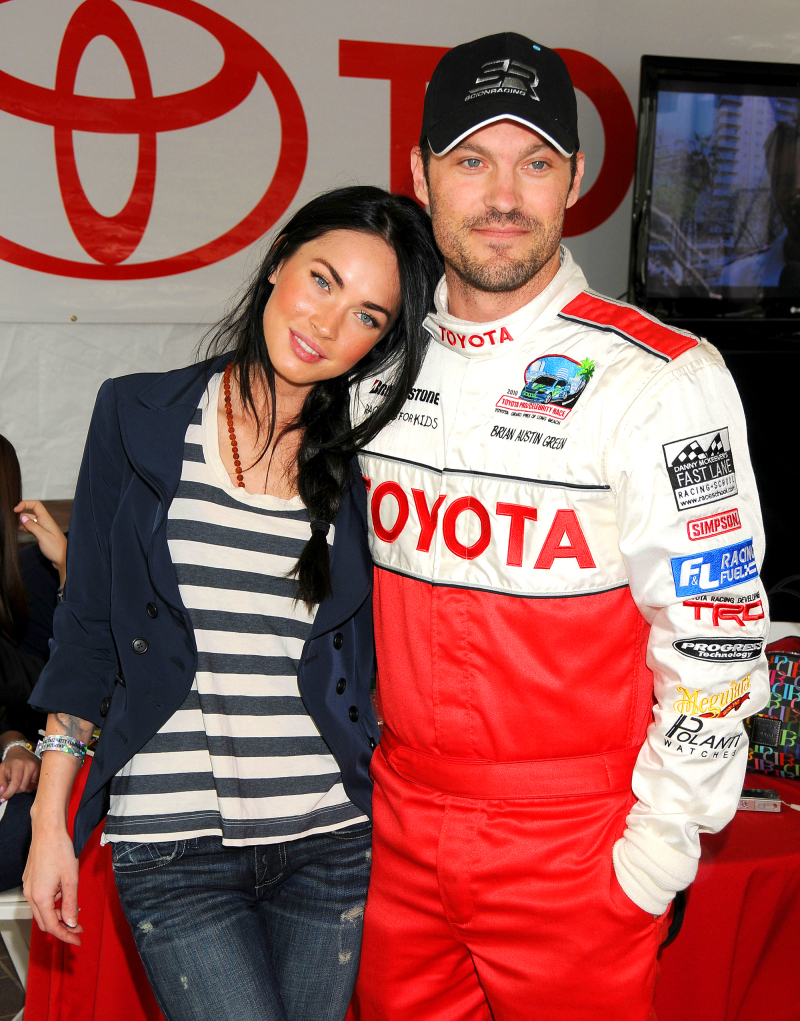 Credit: Gregg DeGuire/FilmMagic
Supportive Spouses
Fox cheered on her hubby at the 34th Annual Toyota Pro/Celebrity race in Long Beach, California in April 2010. "I'm a lucky man," Green has said of his wife.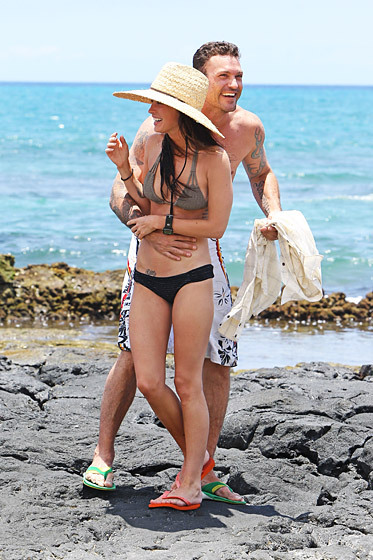 Credit: ANDY/GSI Media
Tanned Twosome
Six days after tying the knot, Fox and her new husband packed on the PDA in Kona, Hawaii. The actors have since considered renewing their vows. "I didn't think that I was into it until my relationship with Brian," Fox once explained to E! News. "He's very sensitive and very emotional. He's a Cancer so he's very all about feelings and relationships and he cries about everything. He'll want to do it, so I'll do it for him."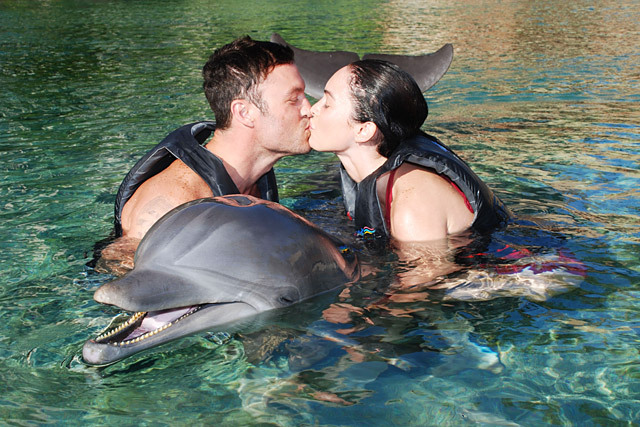 Credit: ANDY/GSI Media
Adventurous Duo
The couple continued to honeymoon in Hawaii. In June 2010, the stars swam with dolphins at Hilton Waikoloa Village. Green isn't a fan of all marine animals, however. "My husband is terrified of sharks," Fox once told E! News.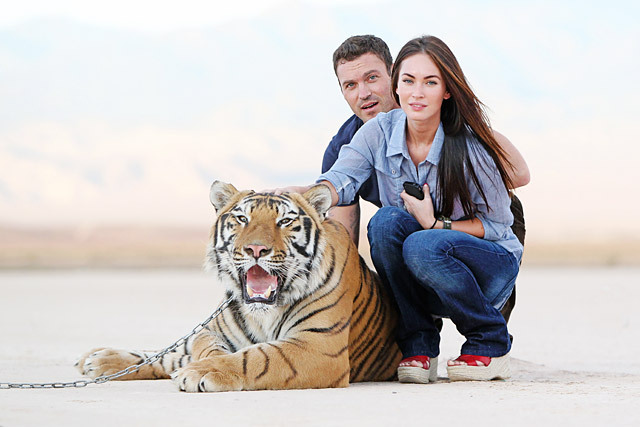 Credit: ANDY/GSI Media
Wild at Heart
Green surprised his wife with a visit to the Big Cat Encounters Ranch in Pahrump, Nevada in October 2010. The animal-loving actress fed a baby tiger with a bottle full of milk, and Green spent nearly an hour playing with it on the ground.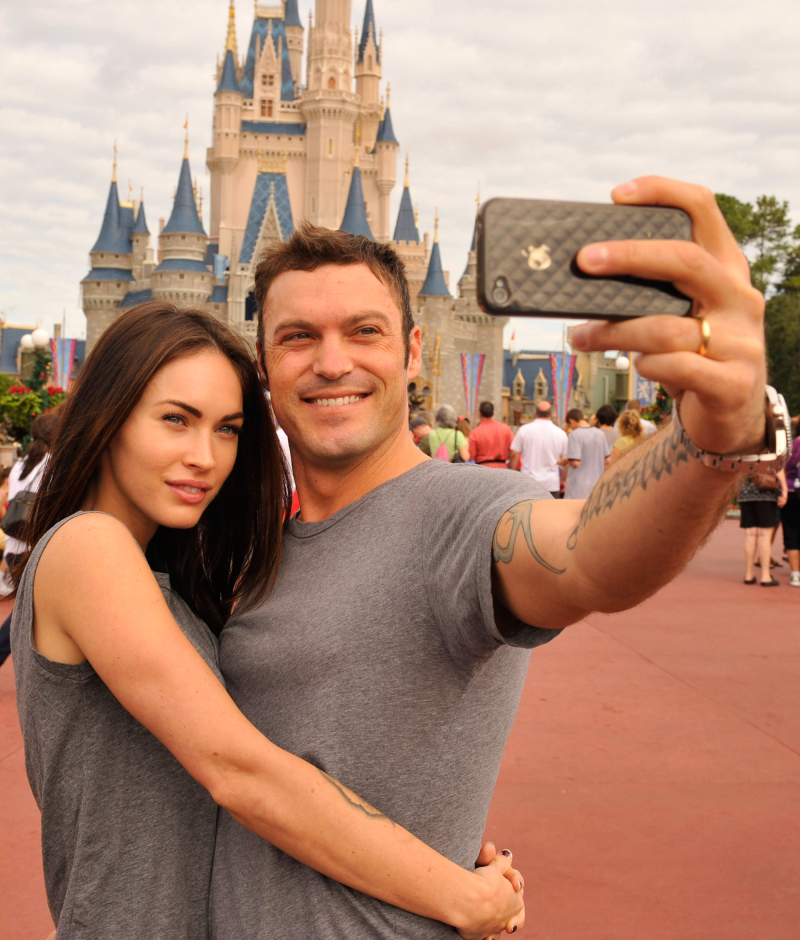 Credit: Gene Duncan/Disney via Getty Images
Happiest Place on Earth
In November 2010, the spouses visited Disney World in Lake Buena Vista, Florida. "I can't imagine being without him," Fox has said of Green.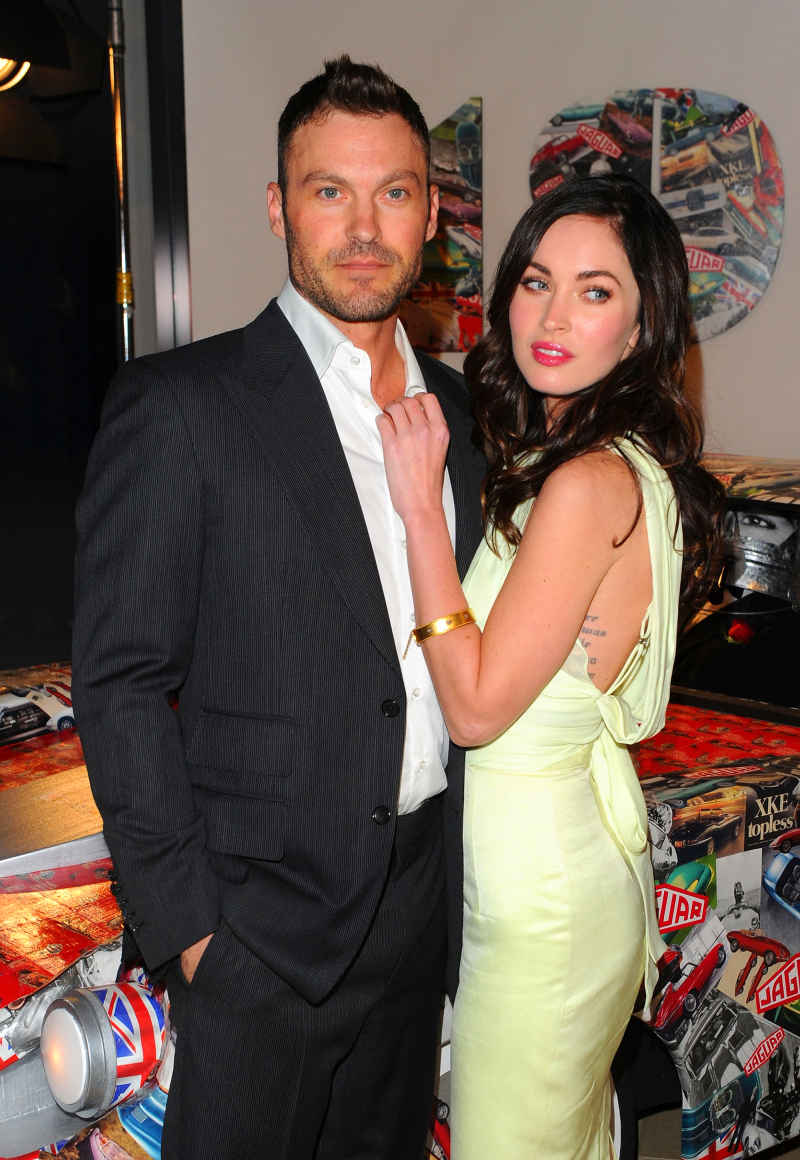 Credit: Andrew H. Walker/Getty Images
Together Forever
After legally becoming man and wife, "We are even more committed to each other, and we always have been," Fox once told Us. "I am more in love with him now than I was in the beginning."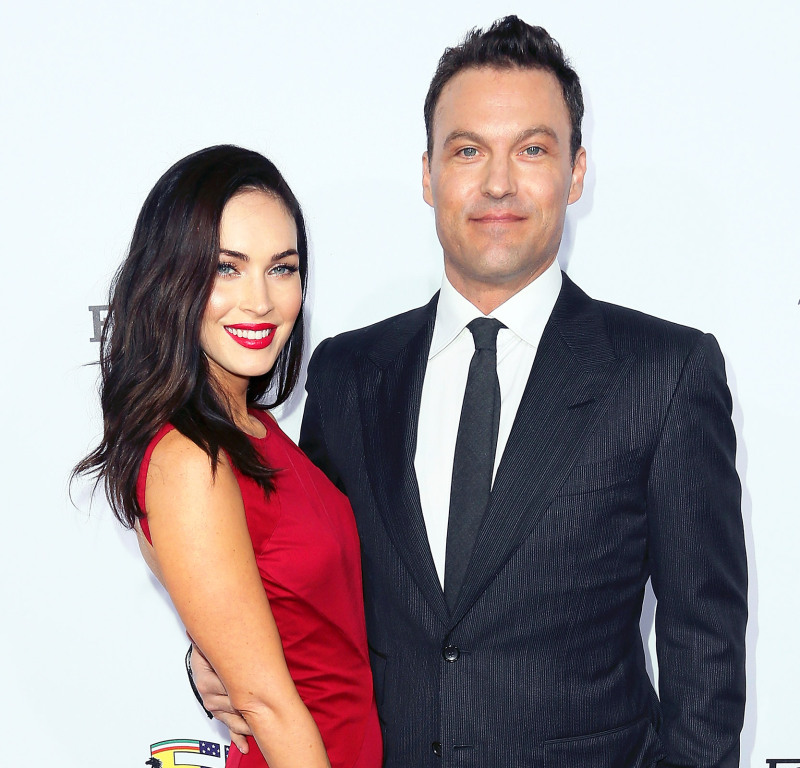 Credit: David Livingston/Getty Images
Summer of Splits
Us Weekly exclusively broke the news of their separation in August 2015.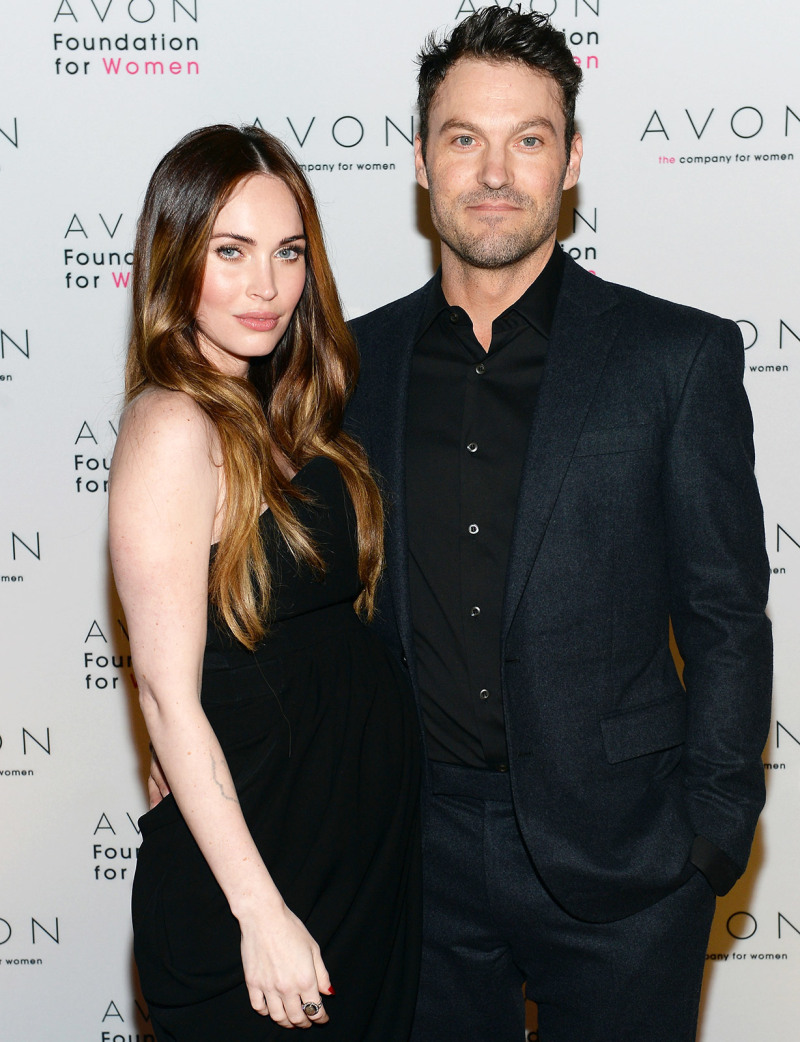 Credit: Dimitrios Kambouris/Getty Images
Officially Over?
Two days after Us broke the news of their separation, Fox filed for divorce in August 2015, citing irreconcilable differences.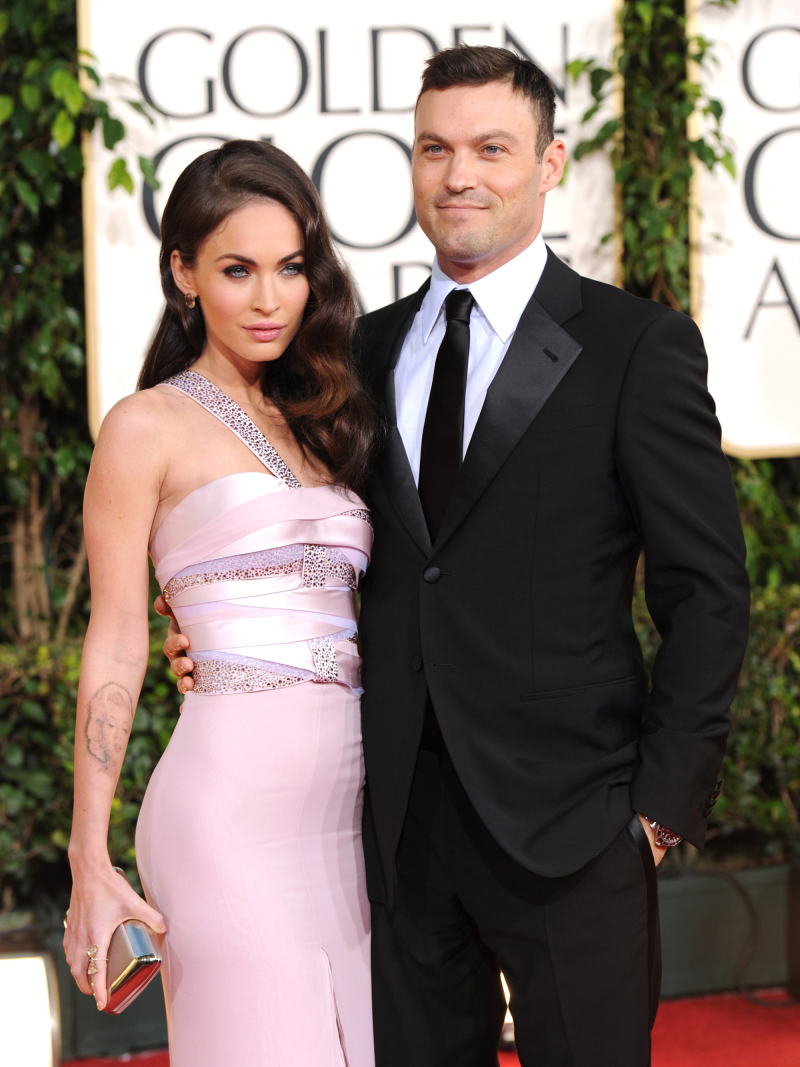 Credit: Evan Agostini/Getty Images
Rekindling Their Romance?
Eight months after the actress filed for divorce, Us confirmed Fox was pregnant with her third child in April 2016. She joked about whose child was carrying on Instagram at the time. "#Notthefather," Fox, who is 13 years younger than Green, wrote alongside a collage of photos of herself with her former costars Shia LaBeouf (Transformers), Will Arnett (Teenage Mutant Ninja Turtles) and Jake Johnson (New Girl). Us later confirmed Green was the father.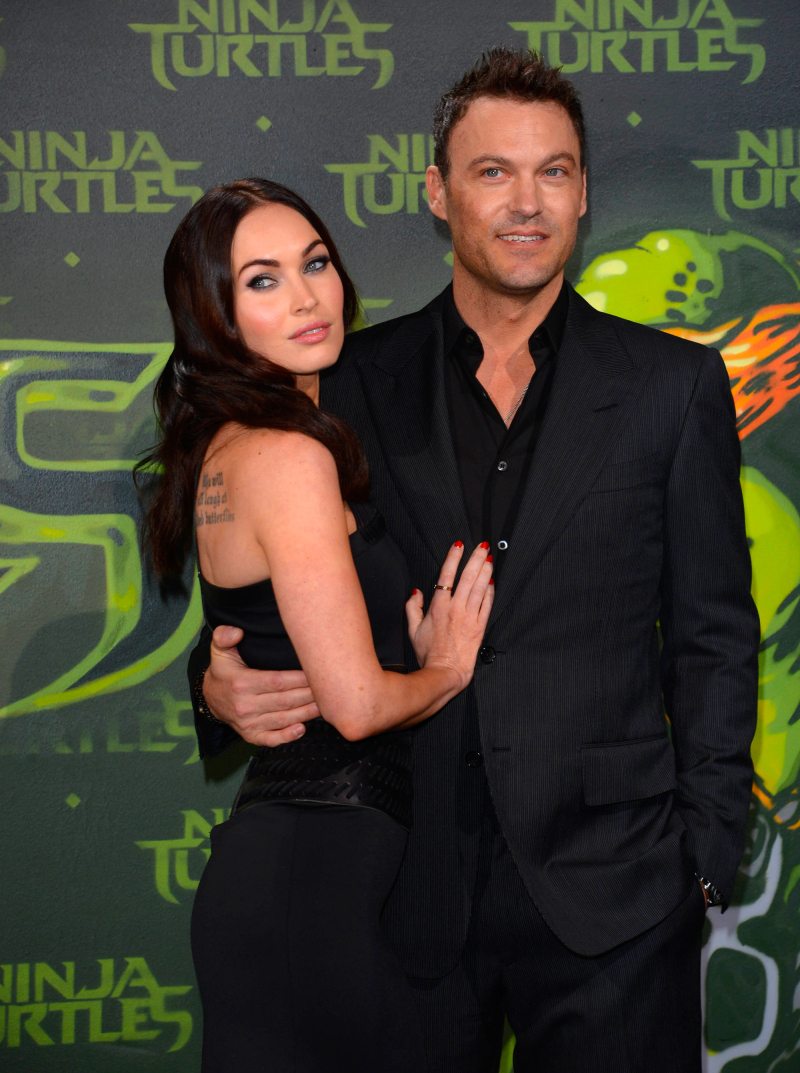 Credit: Luca Teuchmann/WireImage
Fully Back On
A source confirmed to Us in June 2016 that Fox and Green were "totally back together."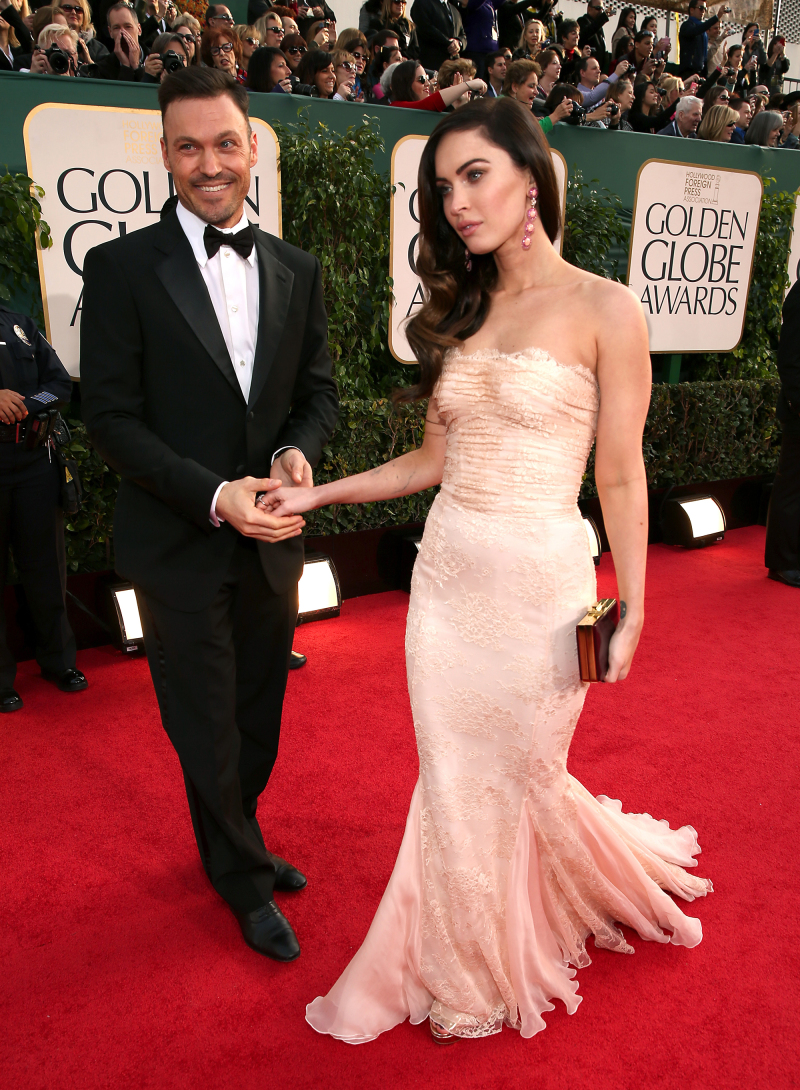 Credit: Christopher Polk/Getty Images
Parents of Three
Fox and Green welcomed their third son, Journey River, in August 2016. They are also parents of sons Noah and Bodhi. The Jennifer's Body star told Extra in November 2017 that none of their children were planned. "My body is barely holding itself together. It's, like, stitched together with bubblegum and Scotch tape. It's gonna fall apart if I have another one," she explained. "[Journey]'s just very calm and kind, and then my older two are wild beasts and they're always fighting. Everything is a weapon. You can't have forks, forks are weapons … They're always trying to kill each other, and it's so stressful 'cause the baby gets stressed out 'cause he doesn't understand what's going on."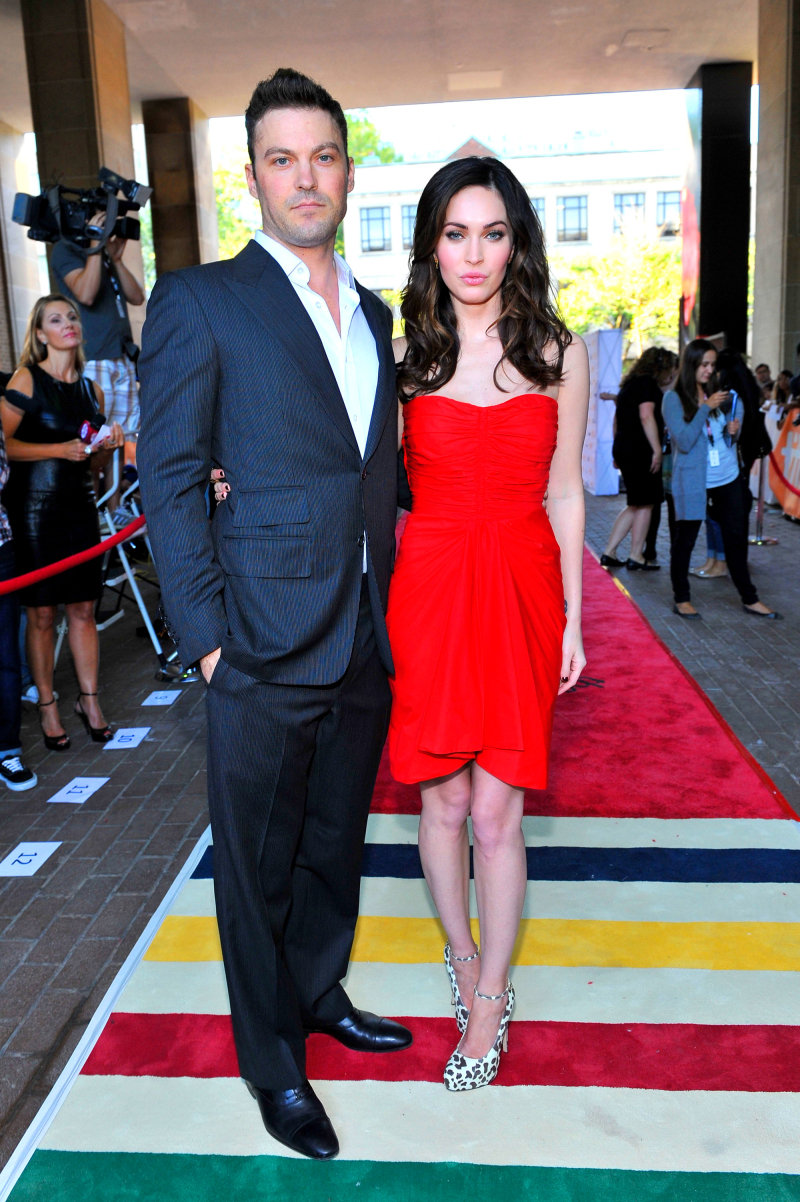 Credit: George Pimentel/WireImage
Putting in the Work
The actor opened up about their relationship during a September 2017 episode of his podcast, "... with Brian Austin Green." "Marriage is hard. It's work, I think for anyone," he said. "I think when you get to the point like we have, where you have kids and you've been married for a while and we've been together for a long time, it's – you just take it day by day."
Green continued: "I have no problem with something not working, I really hold no expectations. I try to live day by day… Some people look at divorce or things not working as, like, a disappointment and it's not. The fact that it worked at all is a positive."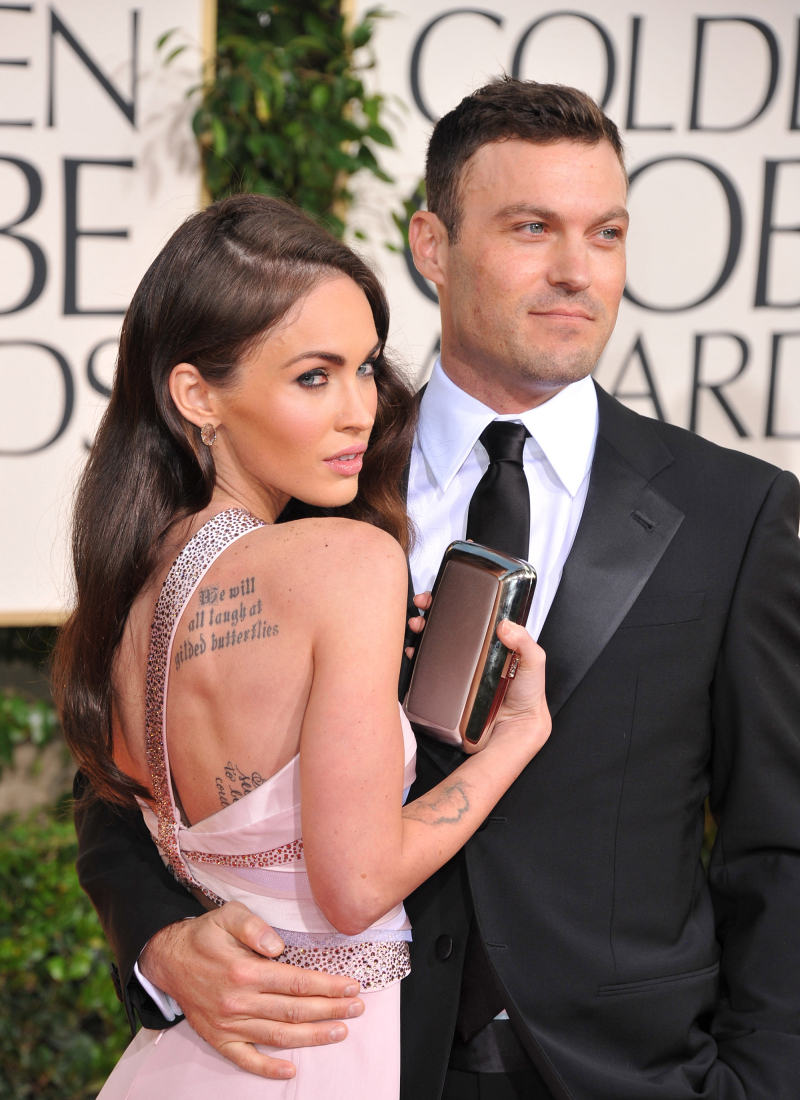 Credit: George Pimentel/WireImage
Honeymoon Round Two
In April 2018, the duo returned to the island of Hawaii, where they wed in 2010.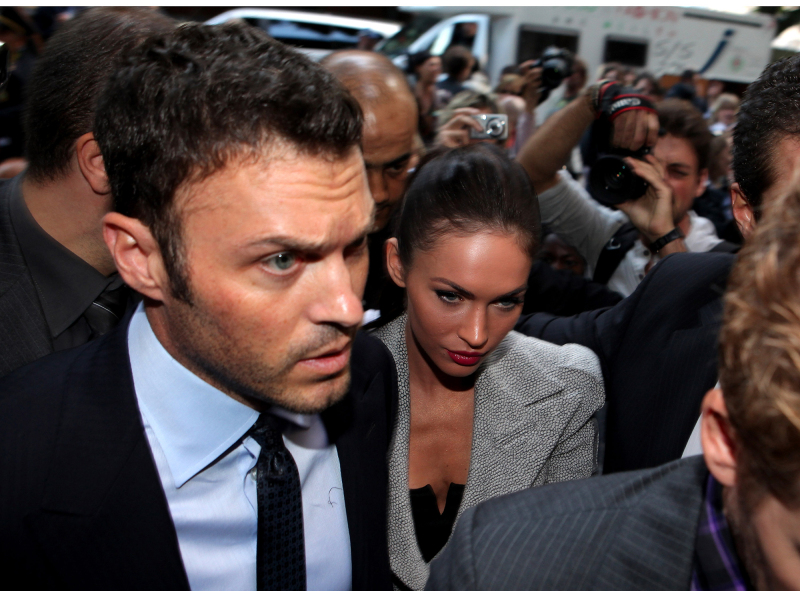 Credit: Jacopo Raule/Getty Images
Drama With Vanessa
Green and Fox made headlines in November 2018 after his ex Vanessa Marcil alleged the pair haven't seen his eldest son, Kassius, in five years. The former General Hospital star also claimed Kassius, whom she shares with Green, has "never met his youngest brother and is not allowed to know where his bio father, stepmother and three younger brothers live."
"12 years ago I was served legal papers and then spent 8 years+ defending myself and my son in custody court in response to his father & his stepmother trying to get full custody(that means I would have seen my son four days a month) and then asking me to pay them child support. They lost that case & a civil case asking me for 200,000," Marcil wrote on Instagram at the time. "I had also never asked for child support of any kind and had never tried to take time away from Kass' dad seeing him. Ever. In the end they lost all of these court cases. The judge called them all 'Frivolous' They always had 50% custody and still did when court ended as I had and have NEVER asked for full custody."
Credit: Charley Gallay/WireImage
Divorce Dismissal
Us confirmed in April 2019 that Fox filed papers in Los Angeles to dismiss her divorce case against Green. The move came nearly three years after the couple reconciled.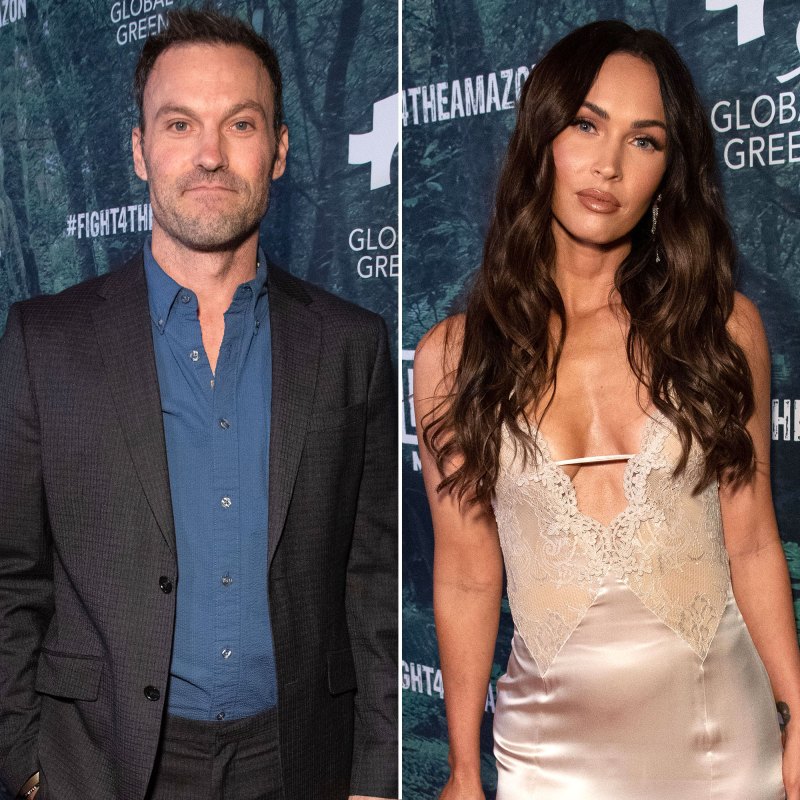 Credit: Shutterstock (2)
No More Kids
Green told Us exclusively in February 2020 that the twosome were done having children. "The kids I have right now are fine," he said. "It's enough! I have four kids, three young kids."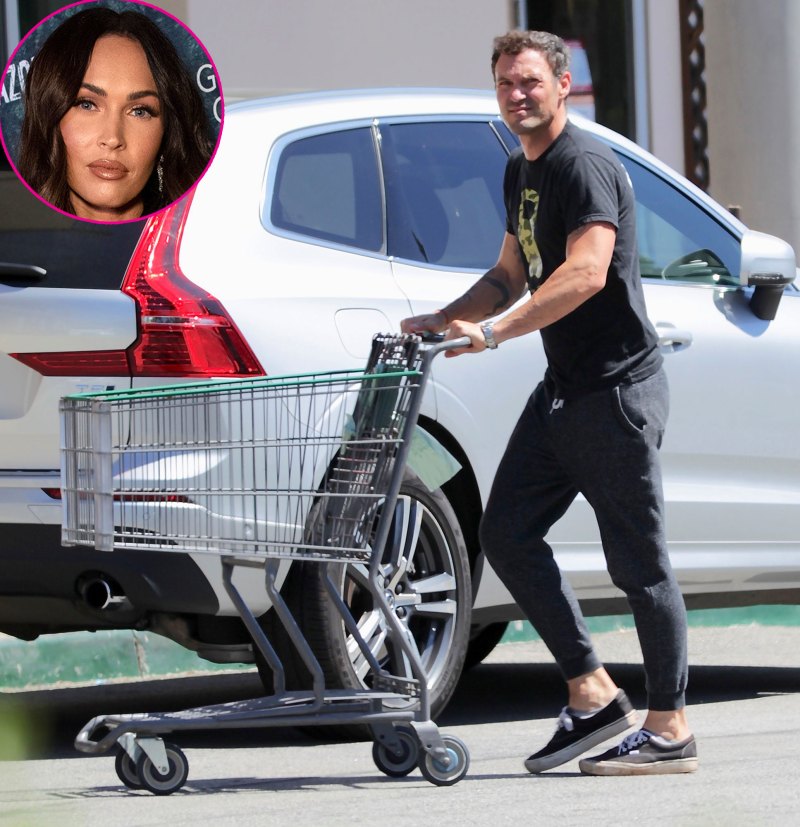 Credit: MEGA; Inset: Shutterstock
Trouble Brewing?
Reports that Green and Fox were living separately surfaced in April 2020 after they were seemingly spotted swapping their three sons in a parking lot. While the actress appeared to be living in Calabasas, the actor was seen without his wedding ring on more than one occasion in Malibu.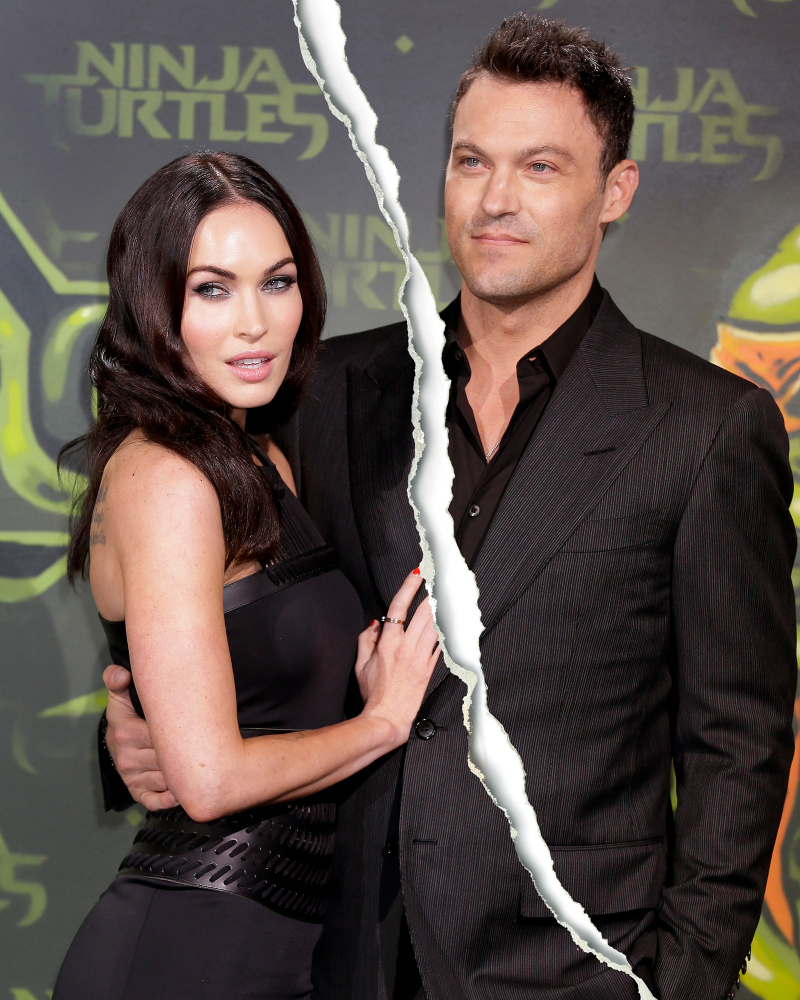 Credit: Michael Sohn/AP/Shutterstock
It's Over
Green confirmed on May 18, 2020, during the "Context" episode of his "…With Brian Austin Green" podcast that he and Fox had called it quits after nearly 10 years of marriage. "I will always love her," the Beverly Hills, 90210 alum said. "And I know she will always love me and I know as far as a family what we have built is really cool and really special." The California native got choked up, adding, "It sucks when life changes and something that you're used to, that you've been doing for 15 years, you try and not get rid of but you change. There's the unknown aspect … there's that pit in my stomach … I really don't want Megan and I to be at odds … she's been my best friend for 15 years and I don't want to lose that."
Credit: Shutterstock (2)
Moving On
Fox wasted no time moving on with her Midnight in the Switchgrass costar Machine Gun Kelly (real name Colson Baker). A month after Us exclusively revealed in May 2020 that the twosome had hooked up, they were spotted packing on the PDA during an outing in Los Angeles. Green addressed Fox's relationship with Kelly on his podcast.
"From what she's expressed, he's a really just nice, genuine guy. And I trust her judgment," he said in May 2020.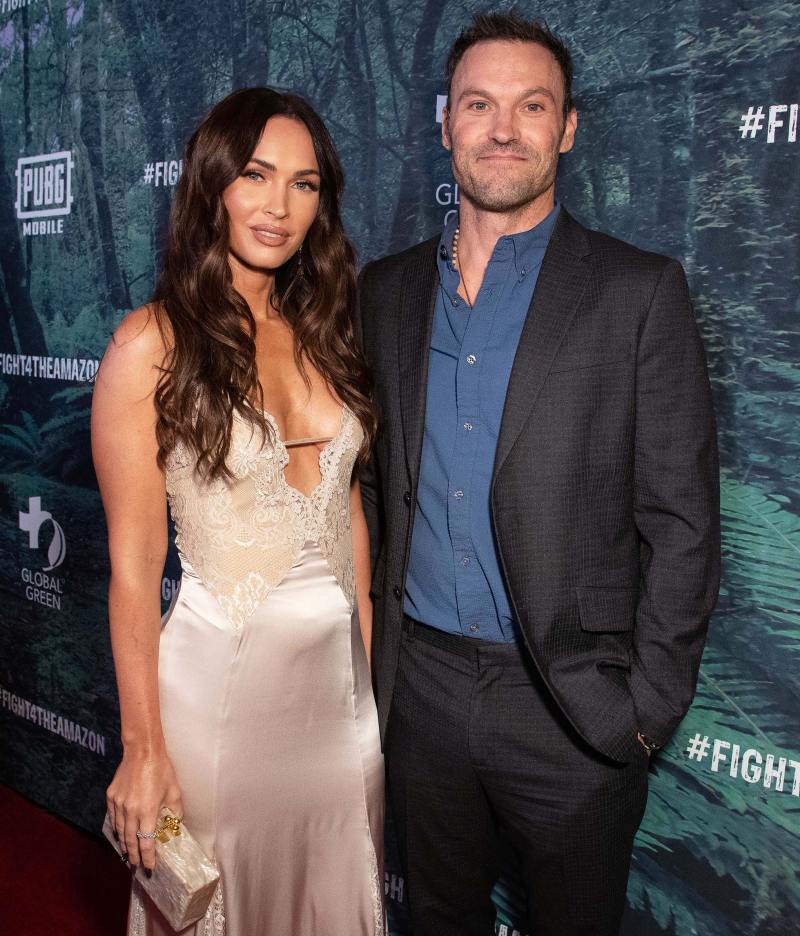 Credit: Rob Latour/Shutterstock
New Normal
"There's no rule book to it," the actor said of coparenting his and Fox's three kids during an August 2020 "Hollywood Raw" podcast episode. "There's no way of doing it right or doing it wrong. We are learning as we go. The important thing for us is just communicating as much as we can."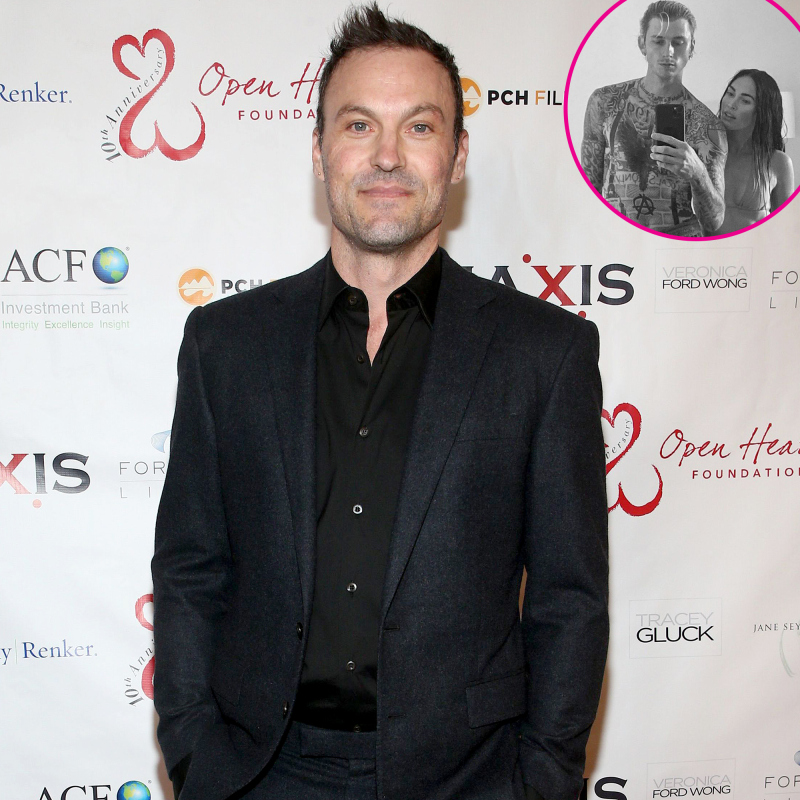 Credit: MediaPunch/Shutterstock; Inset: Courtesy of Megan Fox/Instagram
Clear Caption
After Fox posted a PDA picture with Kelly reading, "Achingly Beautiful Boy … My heart is yours," Green seemingly shaded his estranged wife by using the same caption for an August 2020 Instagram slideshow of his four kids.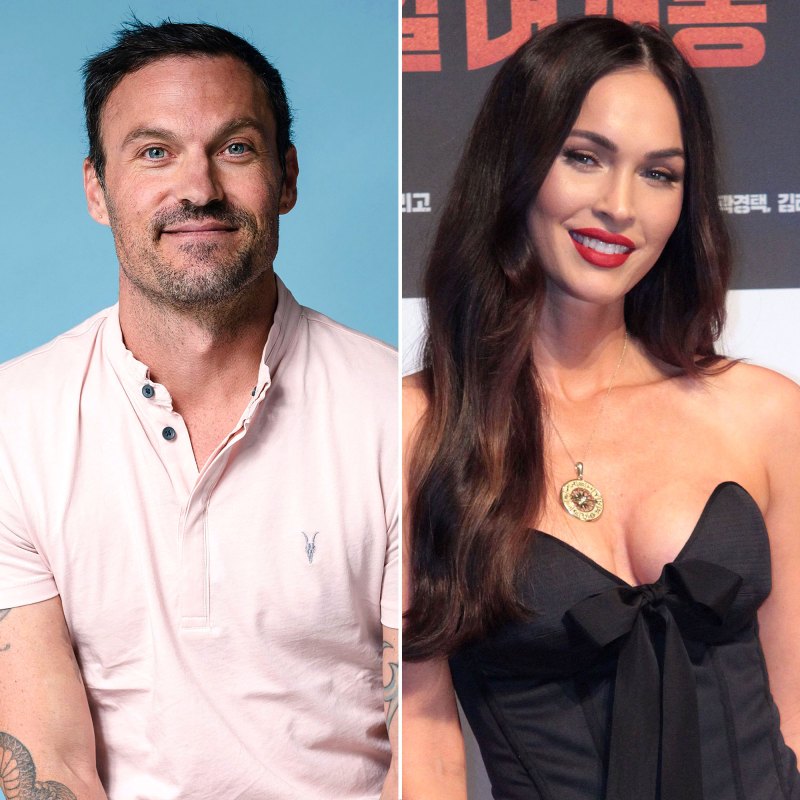 Credit: Shutterstock (2)
Never Say Never
Three months after confirming that he and Fox had called it quits, Green hinted that when it comes to getting back together with his ex, he would "never say never." During an Instagram Live in August 2020, the Desperate Housewives alum acknowledged that he and Fox "went through a lot together," including the birth of their "three beautiful kids," and said he wouldn't rule out another reunion. "You never know. I kinda feel like people are on paths in life and sometimes your paths are together and you travel that path together and you see eye to eye and then sometimes those paths do different things," he added. "Right now [our] paths are different and she is on her path doing what she feels she needs to be doing to be happy and I'm on my path doing what I feel I need to do to be happy and it's not for a lack of love for the kids or lack of being responsible, it's really important to take care of yourself. It's important for us as parents to take care of ourselves. I wish her all the best and I wish myself the best as well."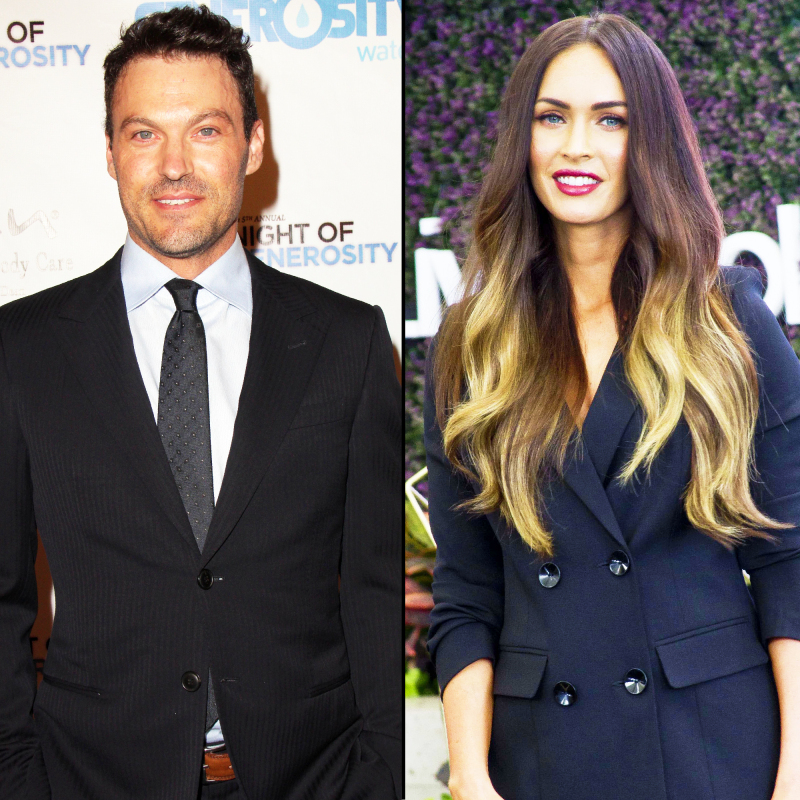 Credit: Shutterstock (2)
A Messy Halloween
Fox made it clear she wasn't happy when Green posted a Halloween snap with their youngest son, Journey, in November 2020 via Instagram.
"Why does Journey have to be in this picture? It's not hard to crop them out. Or choose photos that they aren't in. I had a great halloween with them yesterday, and yet notice how absent they are from my social media. I know you love your kids. But I don't know why you can't stop using them to posture via Instagram," the actress commented on his photo. "You're so intoxicated with feeding the pervasive narrative that I'm an absent mother, and you are the perennial, eternally dedicated dad of the year."
Fox went on to sarcastically congratulate Green for having their kids "half of the time." She wrote, "Congratulations you truly are a remarkable human! Why do you need the internet to echo back to you what should be inexhaustibly evident in the way your children love you?"
Green subsequently deleted the photo and re-uploaded the picture without Journey in the corner. Marcil, meanwhile, seemingly sided with Fox, captioning a photo, "#ImWithYouSister."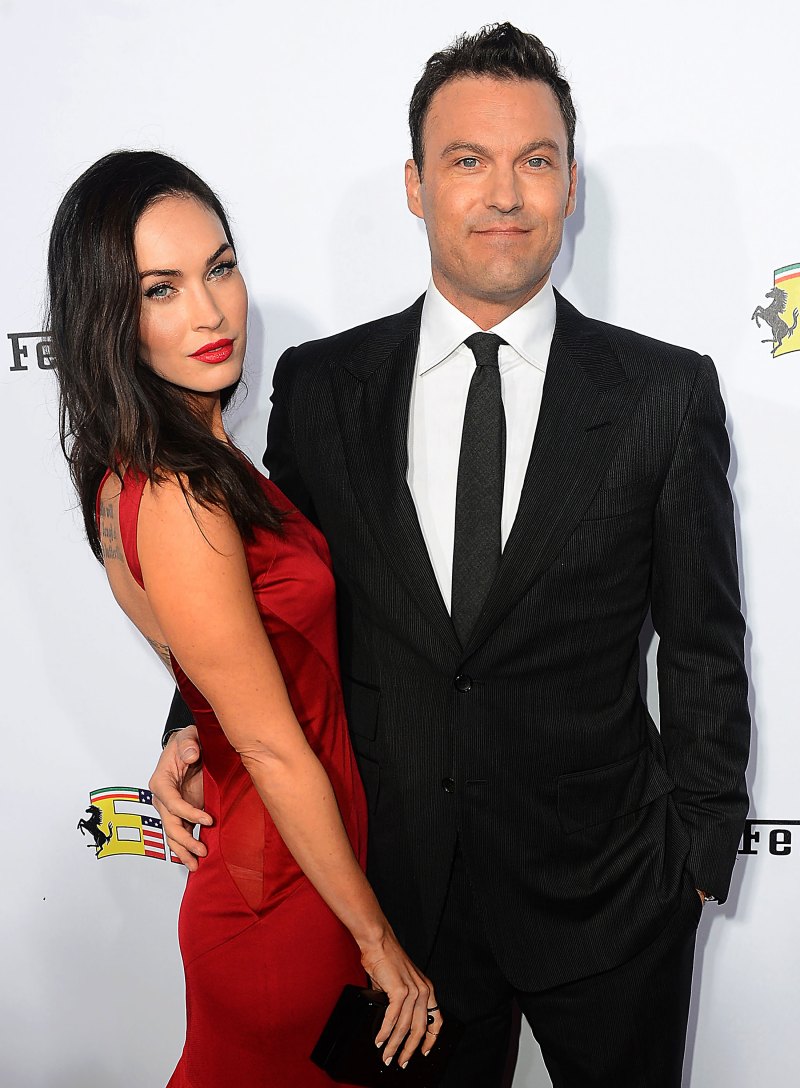 Credit: Broadimage/Shutterstock
Calling it Quits
Fox filed for divorce from Green for the second time in November 2020, Us confirmed.
Author:Us Weekly Staff - Source: US Magazine