The Mets' already precarious starting rotation took another hit on Tuesday. In other words, just another day ending in the letter "y."
Less than three hours before first pitch, scheduled starter David Peterson was placed on the 10-day injured list with left shoulder fatigue and replaced by Corey Oswalt. Peterson, off to an impressive start in his rookie year, had complained of soreness in his previous start last Thursday and was lifted after five strong innings for that reason. But he was still expected to be able to pitch.
"When he woke up, he felt a little weird with his shoulder and he contacted our trainer," manager Luis Rojas said. "The decision [was] just to be more careful. Shoulder soreness, we didn't want to push it."
This is the second time in the past five days the Mets have had to scratch their scheduled starter hours before first pitch. Last Friday, Jacob deGrom (neck stiffness) was unable to go.
"Just running into this today is a surprise to us," Rojas said. "This is nothing we would have hidden. We went to bed last night thinking David Peterson was going to be our starter. I woke up this morning thinking David Peterson was going to be our starter. That's not the case right now. There's nothing hidden."
Rojas said he is unsure what the next step for Peterson will be, whether or not he has to get an MRI exam. His IL stint was backdated to his last start on Thursday, so he would be eligible to make his next scheduled start, Sunday against the Yankees at Citi Field.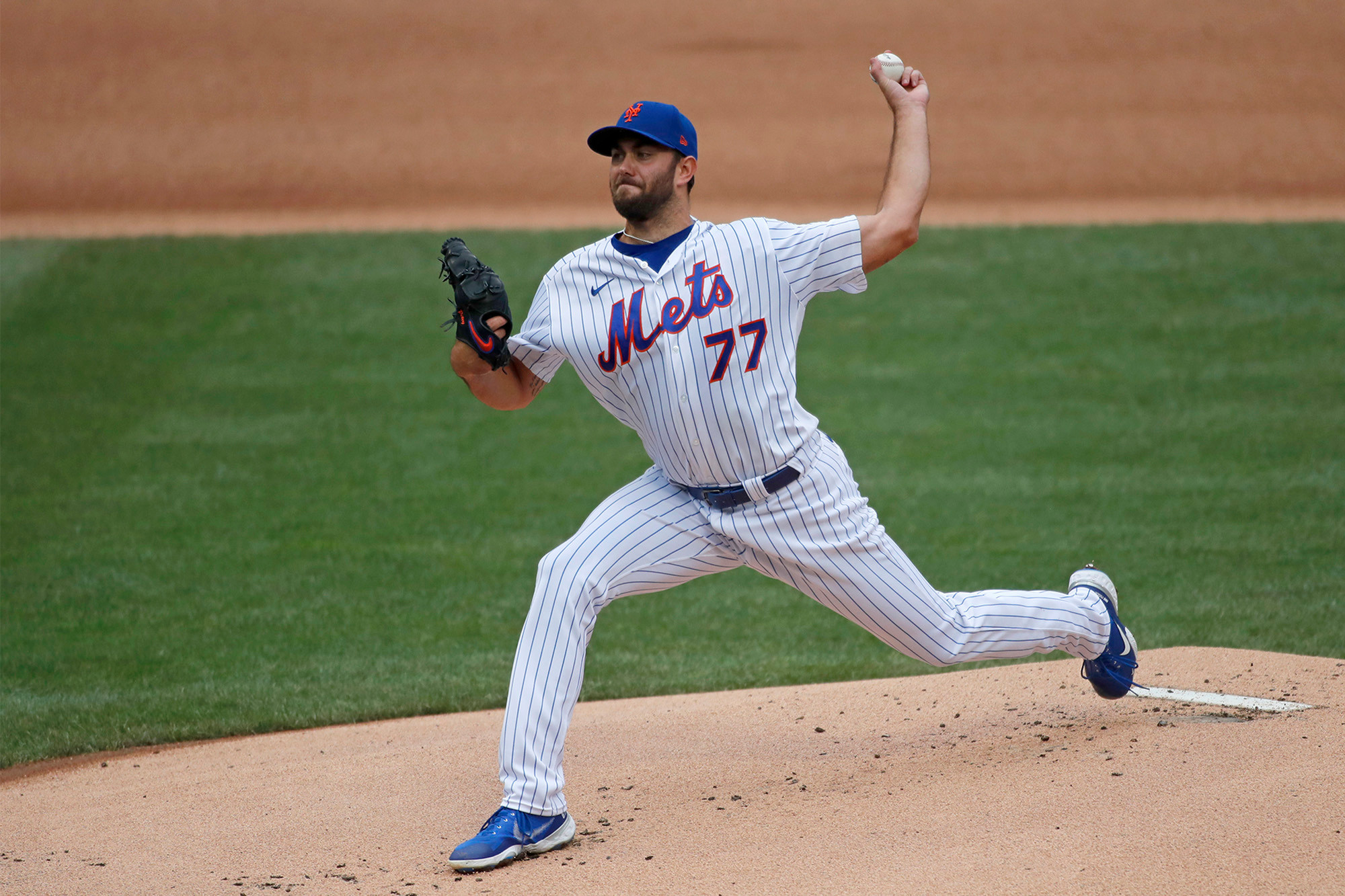 Already, the Mets are without top starters Noah Syndergaard (Tommy John surgery) and Marcus Stroman (opt out), and they have yet to say whether struggling southpaw Steven Matz (9.00 ERA) will make his next scheduled start on Thursday, saying they are not committed one way or the other. Michael Wacha (shoulder inflammation) is still on the IL, though he was scheduled to throw a simulated game Tuesday. Rojas wouldn't say who would be an option in Matz's spot, but it would seem to be Walker Lockett, who filled in for deGrom on Friday night and threw a bullpen session Monday. DeGrom is scheduled to start Wednesday. Of the projected rotation, just Rick Porcello and Matz have stayed healthy.
"That's just the nature of this 2020 season," Dom Smith said. "It's going to be a weird year, it's going to be a tough year, whether we lose guys to COVID — hopefully we don't — whether guys are getting banged up. We just know we have an expanded pool worth of guys, and the next guys have to step up."
Peterson had been a bright spot in the rotation, going 3-1 with a 2.91 ERA. The 26-year-old Oswalt, meanwhile, has a lifetime 6.69 ERA across 20 career appearances as a Met. He made one appearance this year, allowing five earned runs and three home runs over four innings in relief against the Braves on July 26. He was expected to be able to throw at least 80 pitches Tuesday, after building up arm strength at the team's alternate site in Brooklyn.
It puts the Mets in a difficult spot, particularly after converted starter Robert Gsellman, taking Wacha's spot in the rotation, failed to get through two innings Monday. After throwing 72 pitches Monday, long man Franklyn Kilome was sent to the alternate site and replaced by reliever Drew Smith.
"It's another challenging thing for us in the season with the starting pitching," Rojas said.
One potential solution could be Seth Lugo, the valuable reliever and former starter who has voiced his desire to go back to his former role. Though he would need to build up to give the Mets length as a starter, the bullpen has pitched well of late, in particular Edwin Diaz and Dellin Betances, which would obviously factor into the decision since Lugo has been used as the closer.
"You never know," Rojas said. "It's something to think about it."