Wednesday, NASA's new moon rocket arrived at the launch pad, just a few days before its first flight.
The 322-foot rocket came out of its huge hangar late Tuesday night, drawing crowds of Kennedy Space Center workers, many of whom were not even born when NASA sent astronauts to the moon 50 years ago. The rocket took almost 10 hours to travel the four miles to the launch pad. It arrived at sunrise.

NASA wants the test flight to the moon to take off on August 29. The crew capsule on top of the rocket will not have any people inside. Instead, it will have three mannequins with sensors all over them to measure radiation and vibration.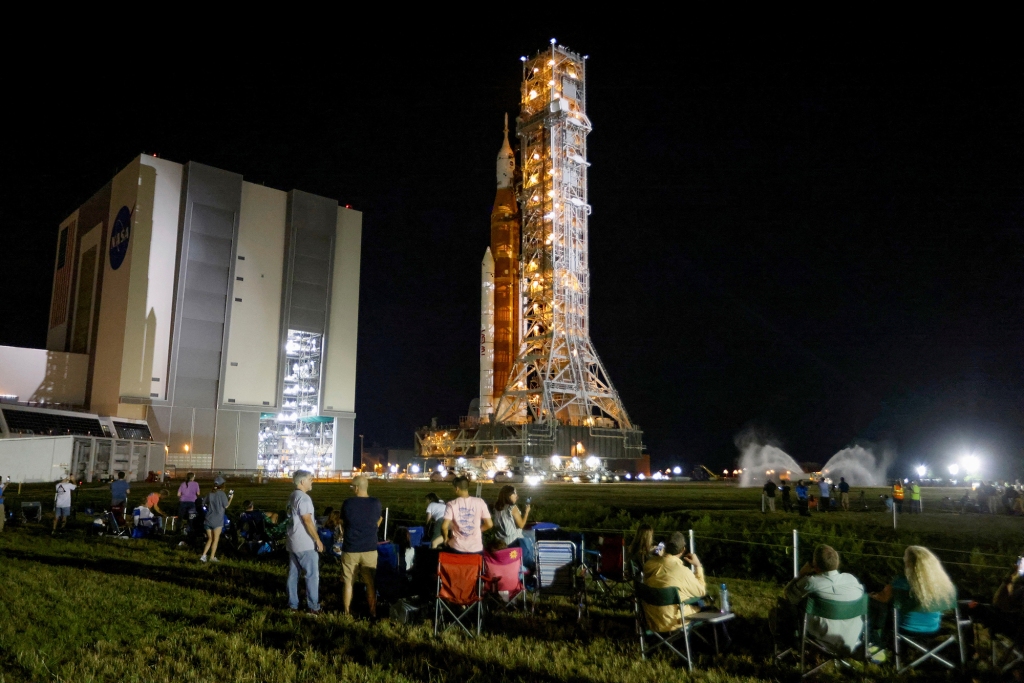 The capsule will fly in a faraway orbit around the moon for a couple of weeks before heading back to land in the Pacific. The whole trip should take about six weeks.

This is the first flight in NASA's Artemis program to go to the moon. The space agency wants to send astronauts around the moon in two years, and a human crew could land on the moon as soon as 2025. That's a lot later than NASA thought it would be when it started the program more than ten years ago, when the space shuttle fleet was being taken out of service. The cost has gone up by billions of dollars because of the years of delays.

NASA's rocket program manager, John Honeycutt, recently said, "We're going to launch a rocket made for deep space for the first time since 1972."

NASA's new Space Launch System (SLS) moon rocket is 41 feet shorter than the Saturn V rockets used during the Apollo missions 50 years ago. But it is more powerful because it has a core stage and two strap-on boosters like the ones on the space shuttles.

"The rocket almost looks old when you look at it. NASA Administrator Bill Nelson told reporters earlier this month, "It looks like we're looking back at the Saturn V." "But this is a completely different, brand-new rocket and spacecraft that is much smarter and more complex."

Apollo sent 24 astronauts to the moon, and from 1969 to 1972, 12 of them landed on the moon. The space agency wants Artemis, which is named after Apollo's mythological twin sister, to lead a team with a wider range of skills and a more steady effort.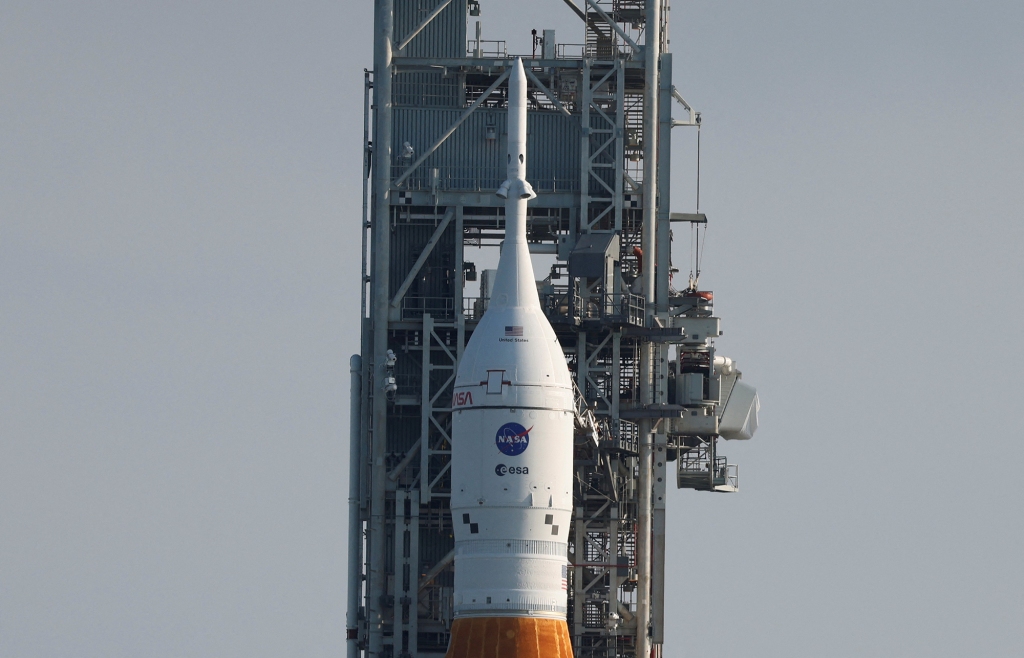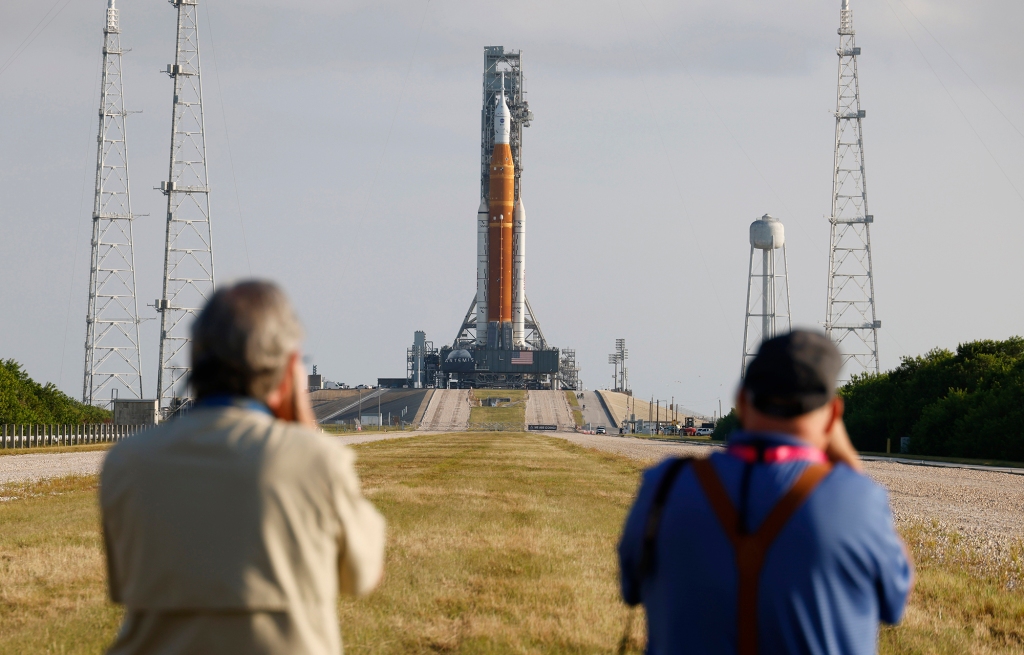 "I want to underscore that this is a test flight," Nelson said. "It's just the beginning."
This was the third time the rocket went to the launch pad. In April, a countdown test was messed up by fuel leaks and other problems with the equipment. This meant that NASA had to take the rocket back to the hangar to fix it. In June, the dress rehearsal was done again at the pad, and the results were better.
----------