It's a happy marriage between the mayor and the alligator.
Thursday, the mayor of a small fishing village in Mexico married an alligator in a ceremony that dates back hundreds of years. He did this to bring luck to his fishing village.

San Pedro Huamelula During a happy ceremony on Thursday, trumpets and drums played while Mayor Victor Hugo Sosa kissed the alligator more than once while its mouth was tied shut.

The 7-year-old alligator, who is called "little princess," is seen as a nature god. Her marriage to a local leader is a sign that people can connect with God.

Locals carried the alligator through the village streets while men blew on it with their hats.

The colorful ceremony is part of a ritual that probably goes back hundreds of years in the Chontal and Huave indigenous communities of the state of Oaxaca. The village is in Oaxaca, which is on the Pacific coast.

Sosa said, "We ask nature to give us enough rain, enough food, and fish in the river."

Putting the alligator or caiman in a white wedding dress and other colored clothes is a tradition that is now mixed with Catholic spirituality. In southern Mexico, there are a lot of groups that have kept their rich indigenous culture.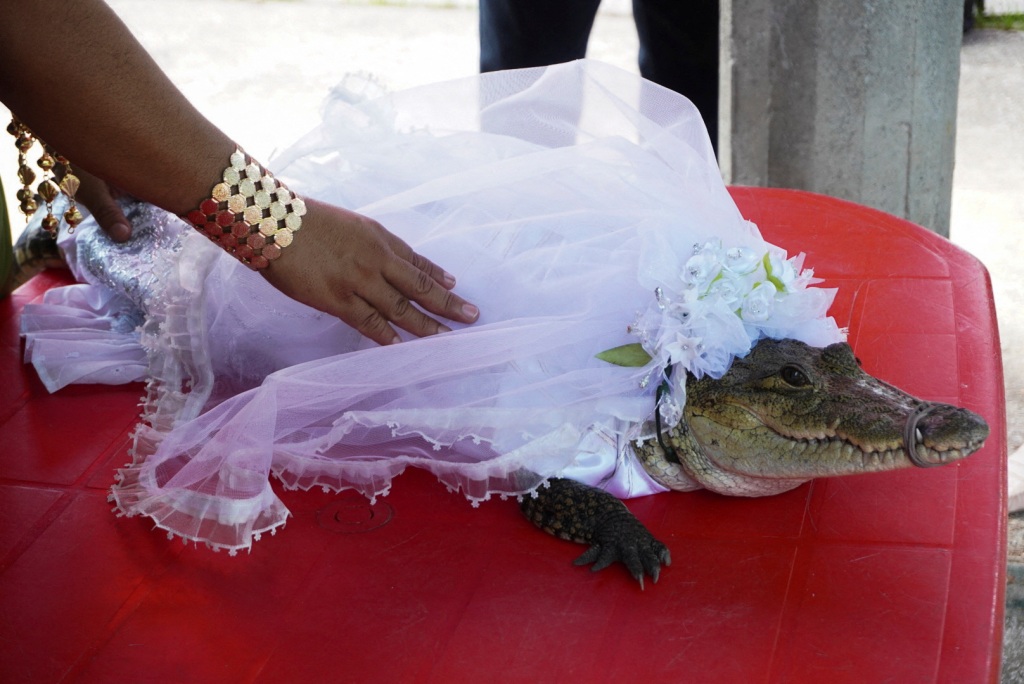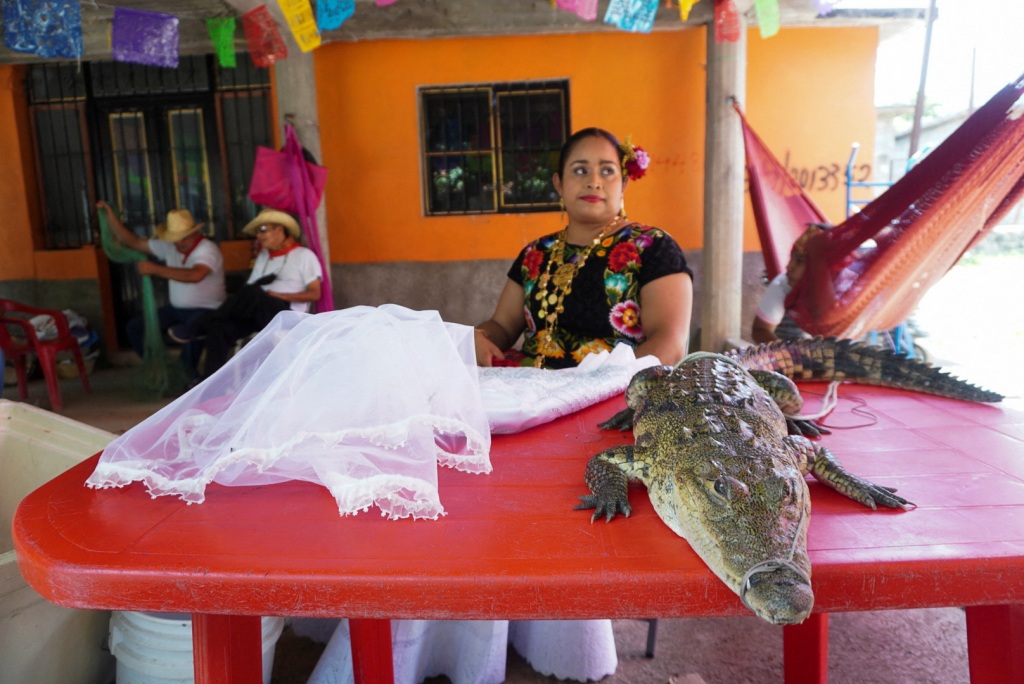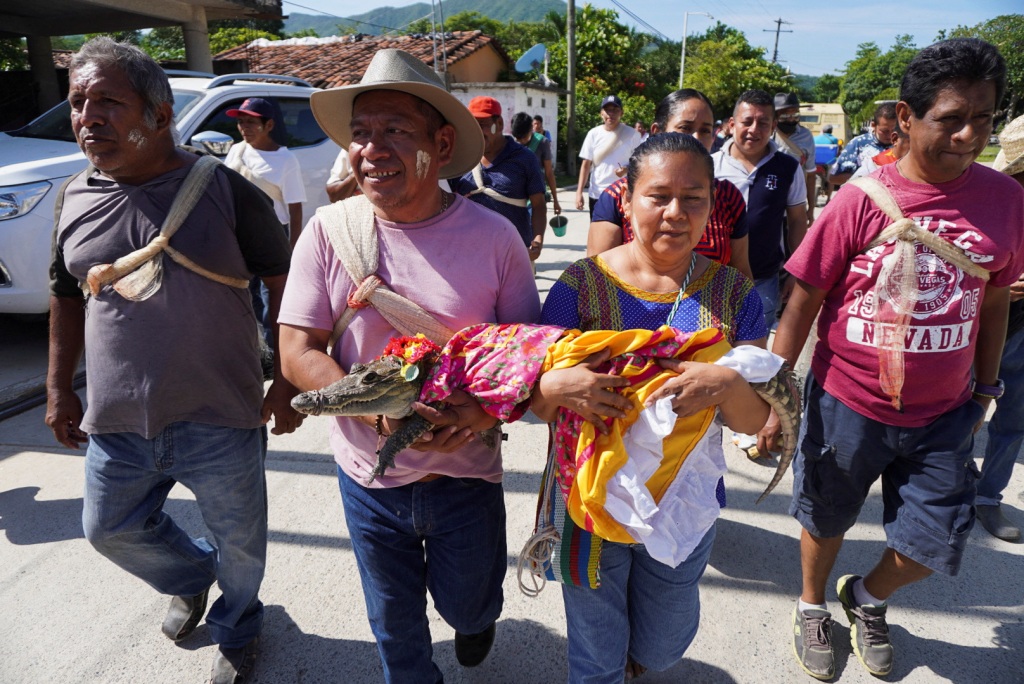 Elia Edith Aguilar, known as the godmother who put the event together, said the ceremony gives her "so much happiness" even as she worried about what the alligator would wear.
"And makes me proud of my roots," she said, later adding. "It's a very beautiful tradition."