The man behind Elvis Presley also had the woman next to him in his grip.
Colonel Tom Parker, who was Elvis Presley's manager, was so bossy that he forced the rock star to marry Priscilla Beaulieu on May 1, 1967. Parker was so determined to get those "I dos" that he set up the whole wedding at the Aladdin hotel in Las Vegas, where the gambler had racked up dangerous debts in the past.

"He wanted him to be tied down to a woman so there wouldn't be any scandals about women," said James L. Dickerson, whose 2001 book "Colonel Tom Parker: The Curious Life of Elvis Presley's Eccentric Manager" was bought by Warner Bros. for the new "Elvis" movie, which opens on Friday and stars Tom Hanks as Parker.

"He thought that women were bad for Elvis."

Elvis was 10 years older than Priscilla when they met. He was in the US Army and stationed in Germany, where she was 14. Three years later, she moved into Graceland, and they got married when she was 21. Presley, who had been with women like Ann-Margret, Natalie Wood, and Rita Moreno, didn't want to marry and settle down with the young woman.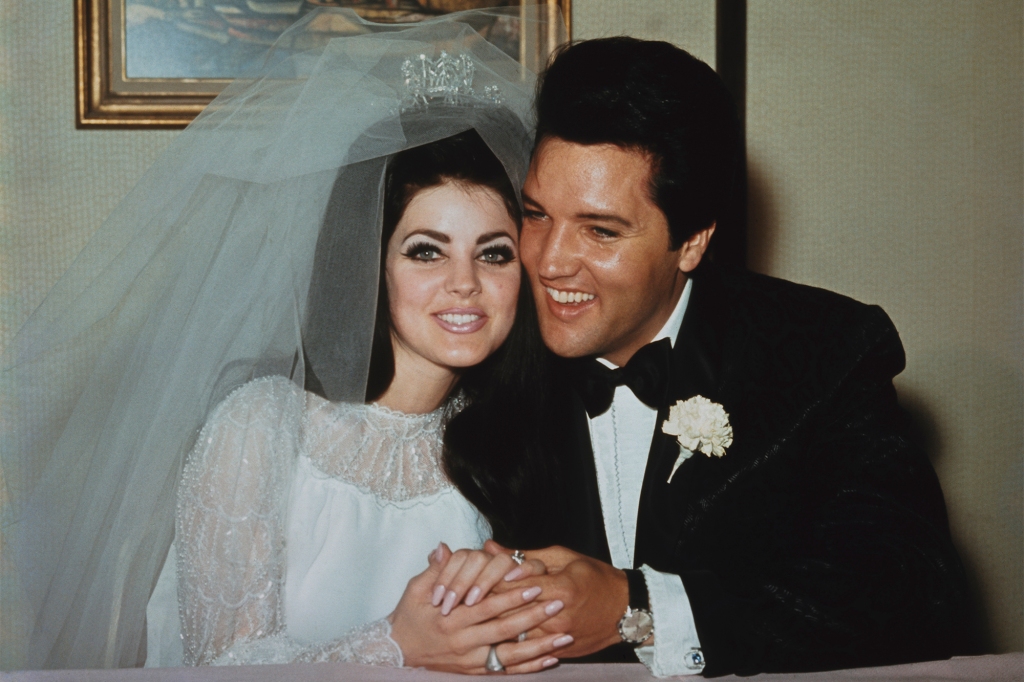 But the colorful and sometimes controversial Parker won. Since 1955, when he found the man who would become King and became his manager, he had a big impact on him.
"I think Elvis just was afraid that if he stood up to Parker, he would mess everything up," said Dickerson. "I think he was just fearful of that."
An unsolved murder
Parker was born Andreas Cornelis van Kuijk in the Netherlands in 1909. His past was so sketchy that there were rumors that he killed Anna van den Enden in his hometown of Breda. In May 1929, near Parker's family home, the 23-year-old grocer's wife had been beaten up badly. Parker had just left the country at the time.

But the case hasn't been solved to this day.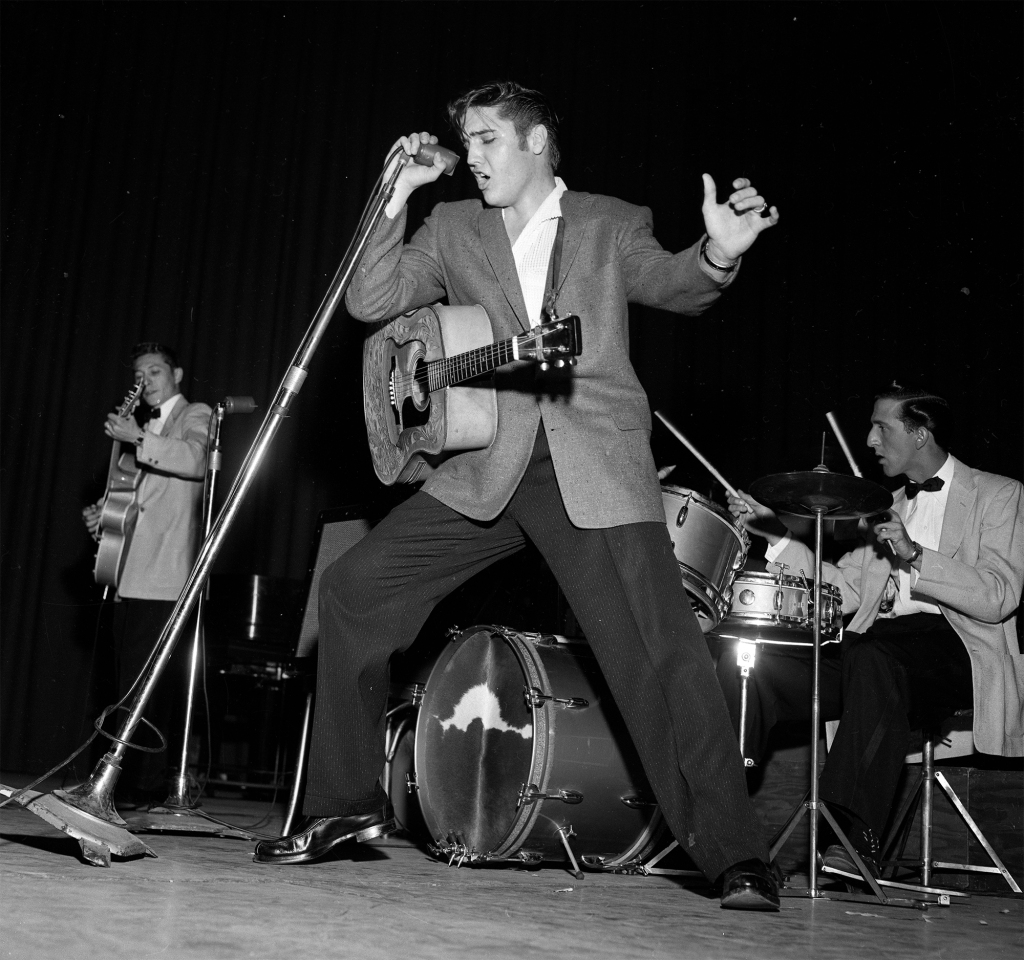 "There's really no evidence," said Dickerson. "But we know that Colonel Parker was not really a good man."
In 1929, he sneaked into the United States and changed his name to Tom Parker. "It made him think it was very American," Dickerson said. He also said that calling him by his birth name "would show that he was an immigrant."

Early in his life, he traveled around the United States as a carny. "People would buy tickets to see the Dancing Chickens, and he had a hot plate they stood on to make them dance," Dickerson said.

He was also a private in the Army for a short time. After he quit, he went to military prison until he was let out, supposedly because he had a psychotic break. Parker would be given the honorary rank of "Colonel" in the Louisiana state militia for his work on the campaign of Gov. Jimmie Davis, a former country singer, who was running for office.

He eventually moved to Nashville, Tennessee, where he started working with country singers like Eddy Arnold and Hank Snow. When Parker wanted to take care of Presley, he used Snow to help convince the young singer's parents to let him do it.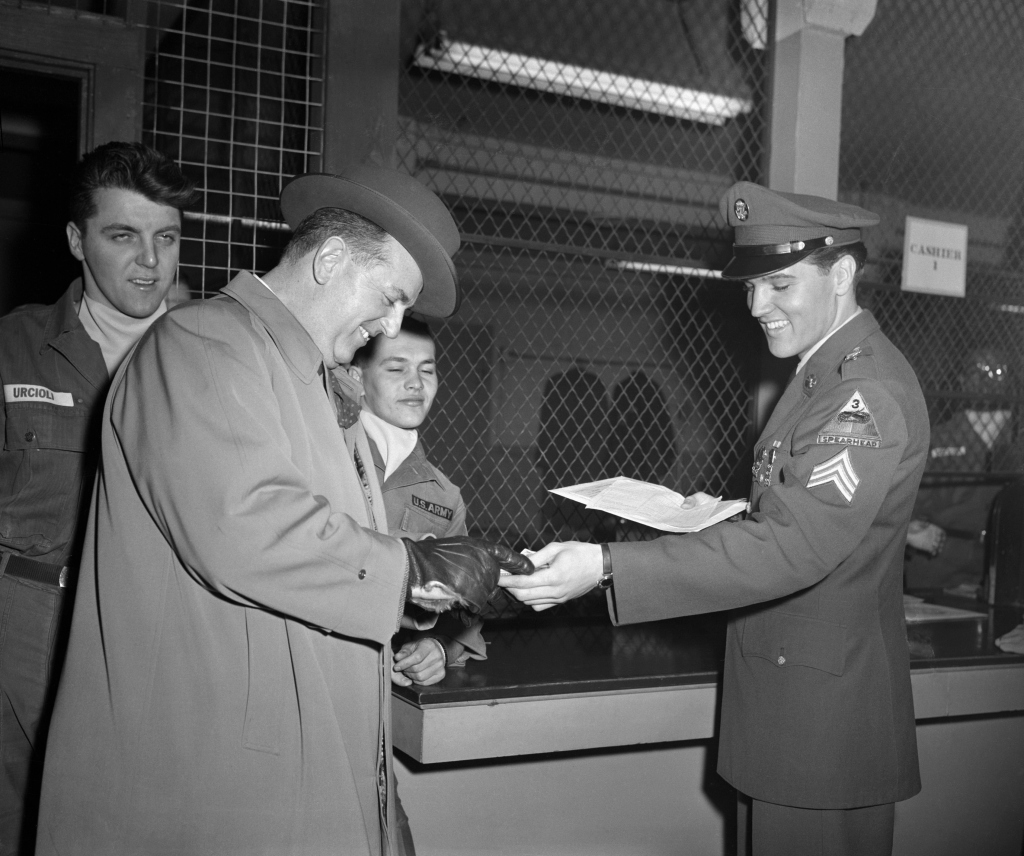 "He plotted and formed an association with Hank Snow," said Dickerson. "He knew that Elvis' mother loved Hank Snow. So he took Hank Snow with him to talk to the mother and father."
But then Parker promptly cut Snow out of the deal to manage Presley. "They had a business arrangement that fell apart," said Dickerson. "And Hank Snow said that Parker was the lowest human being that had ever walked the earth."
'He never liked music'
Even though Parker helped Presley become the first rock superstar with hits like "Heartbreak Hotel," "Hound Dog," and "Don't Be Cruel," the two didn't exactly love each other tenderly.
"Parker was old enough to be Elvis' father, but they did not have that kind of relationship at all," said Dickerson. "I don't know that they ever hit it off."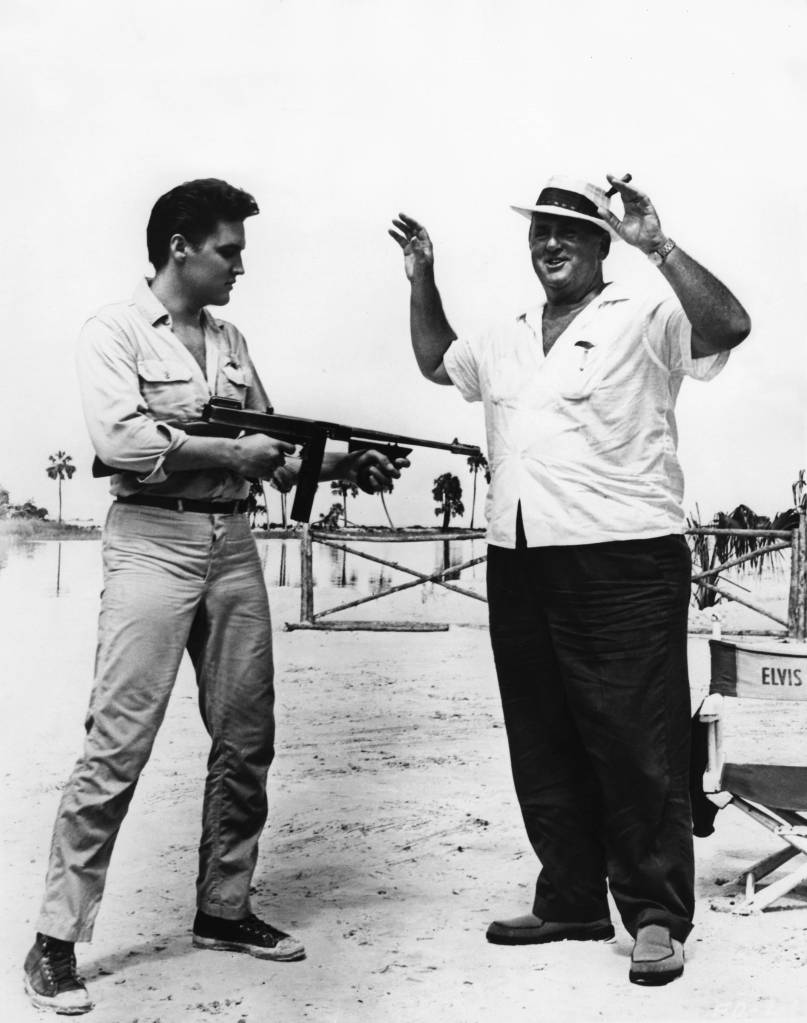 In fact, Parker didn't have even the most basic thing in common with Presley: "He didn't really like music," said Dickerson. "He never liked music. He never listened to music.

Still, Parker made a lot more money than usual from Elvis Presley's record sales and concerts. He got a bigger cut than most people. Dickerson said, "He started at 25 percent, which was high." "A normal number was 15%."

But when Parker's huge gambling debts got him into a lot of trouble in Las Vegas, he raised his percentage to 50%. Dickerson said, "He liked to gamble too much." "In one night in Vegas, he could lose a million dollars."

Parker also tried to get Presley to move away from music and toward movies. Elvis had some success with movies like "Jailhouse Rock" in 1957, but Dickerson thinks that movies hurt his career in the long run, especially after he got out of the Army after two years in 1960.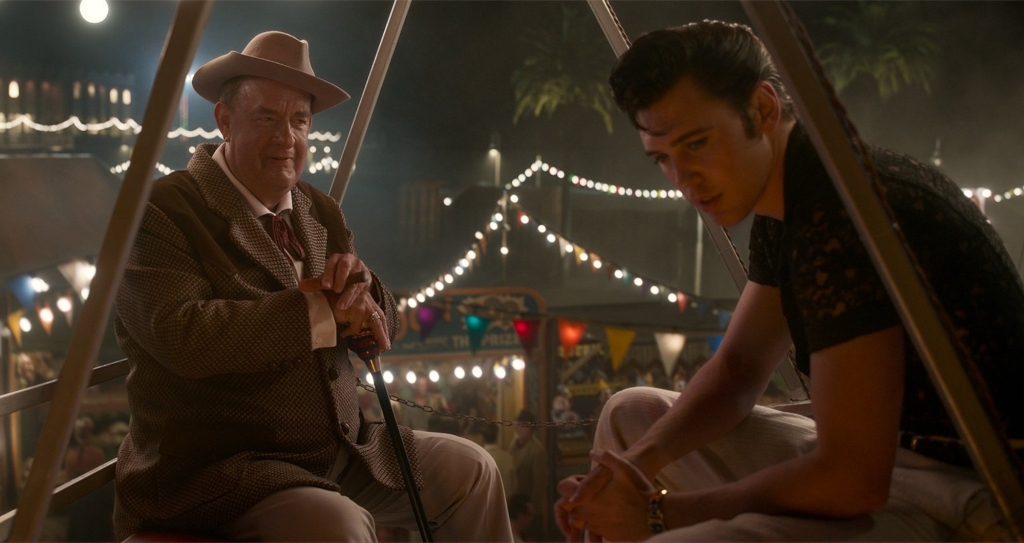 "It killed his music," he said. "Parker branded him as a movie star, but he got terrible roles."
Elvis also missed out on tours around the world that could have made him money, probably because Parker didn't have an American passport.

After Elvis' big comeback TV show in 1968, Parker gave him a long-term contract to perform in Las Vegas the next year, which killed his momentum and his mojo. Dickerson said, "It just broke his spirit." "He was a very unhappy person."

In fact, it was during his time in Vegas that Presley began to abuse prescription drugs in a big way. He died of a heart attack on August 16, 1977.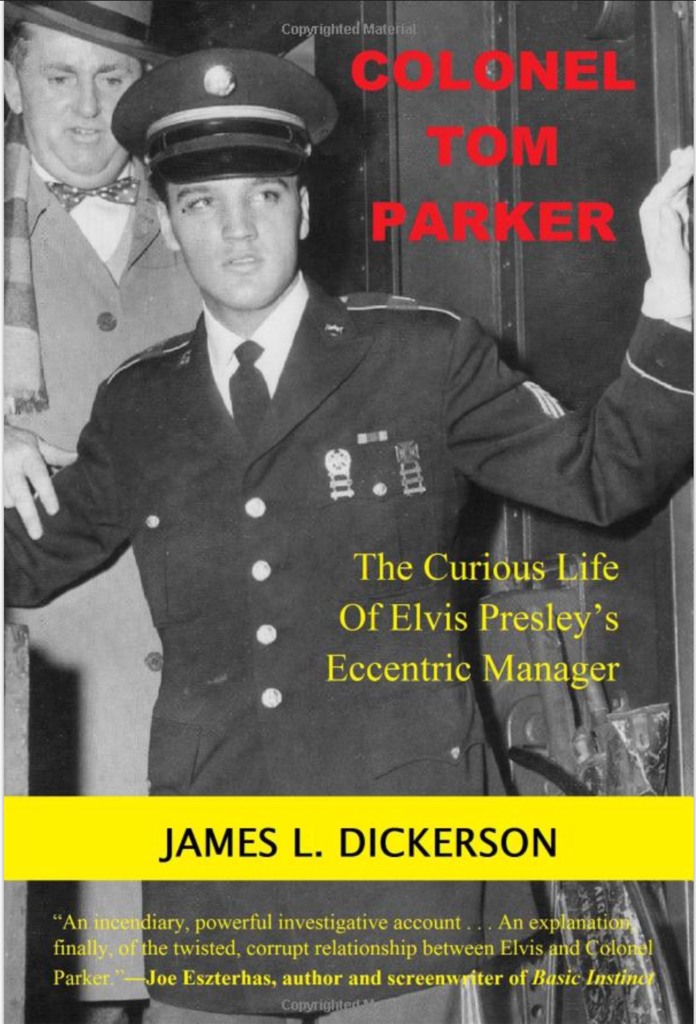 Parker was still making deals when he went to the funeral wearing a baseball cap and a Hawaiian shirt. Dickerson said, "He tried to make deals with the people there."

He kept making money off of Elvis even after he died. He got 50 percent of his royalties until 1983, when he settled out of court with the Presley estate. It is thought that Parker made $100 million from the deal.

Parker lived for another 20 years after Elvis died. He died in 1997 at the age of 87, but a big part of him died with Elvis. Dickerson said, "He spent most of his time living in the past."
-----------