XRP has had a good week, thanks to the Ripple v SEC news releases that have bolstered the price of XRP.
Conclusion
XRP is moving, and the recovery from below-$0.70 levels is likely to lead to a near-term return to the level of about $0.80.
This week, updates from the ongoing SEC v XRP case have been good.
Key technical indicators, on the other hand, remain bearish. XRP is still below the 50-day EMA.
Since late March, XRP had been under pressure. XRP had fallen below $0.70 due to the general bearishness of the crypto market.
XRP's decline was exacerbated by uncertainty about the result of the SEC v Ripple lawsuit, as well as adverse sentiment in the wider crypto market.
The XRP price may have received some much-needed assistance now that there is some optimism about the case's conclusion.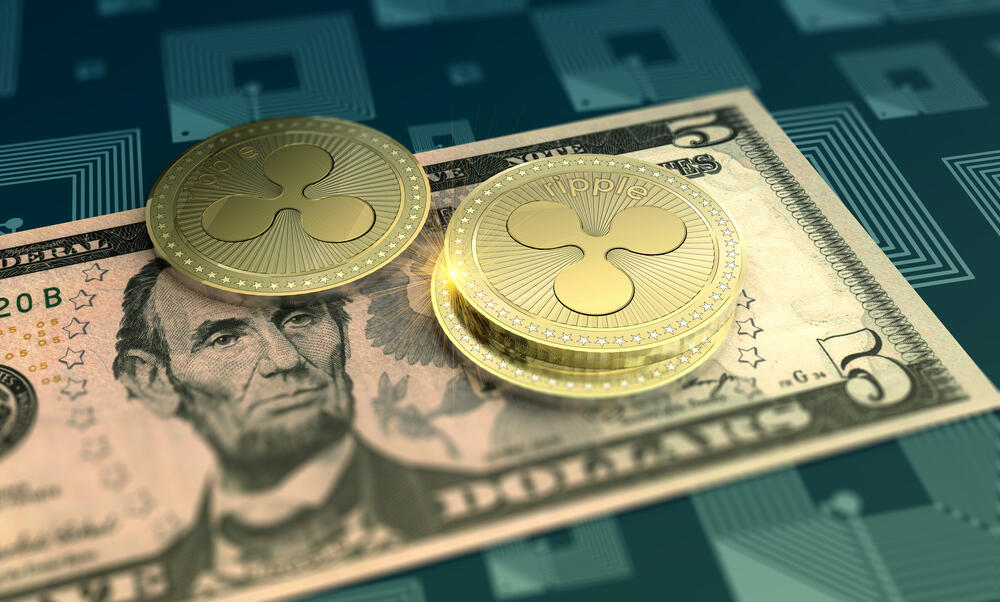 Despite the SEC's best efforts, William Hinman's speech-related documents will be released.
Earlier this week, Judge Sarah Netburn turned down the SEC's request to have the courts revisit its decision on a case involving a well-known Hinman speech from 2018. Bitcoin (BTC) and Ethereum (ETH), according to Hinman, are not securities.
On Tuesday, defense attorney James Filan took to Twitter to celebrate Ripple's significant victory.
Filan tweeted the following:
"The SEC seeks to have it both ways, but the Speech was either intended to reflect agency policy or it was not. Having insisted that it reflected Hinman's personal views, the SEC cannot now reject its own position."

— James K. Filan 🇺🇸🇮🇪90k+ (beware of imposters) (@FilanLaw) April 11, 2022
This week's ruling came after a lot of good news about the case that didn't support an XRP breakout.
It looks like William Hinman, who worked for the SEC in the past, is an important figure in Ripple's defense and a problem for them.
Last weekend, Empower Oversight got the SEC to release emails that were related to the Ripple case.
The emails say that William Hinman kept meeting with Simpson Thacher. These meetings went ahead even though the SEC's ethics team told them not to.
December saw a lawsuit from Empower Oversight against the SEC. They said SEC officials were biased against Ripple Lab and XRP. Empower Oversight said that the former got a lot of money from his old company while he was working with the SEC on how to regulate cryptocurrencies.
His old company, Simpson Thacher, is part of a group that wants to spread the word about Enterprise Ethereum. XRP's value fell because Hinman said that Ethereum was not a security, according to the lawsuit. This led to an ETH price rise before the Ripple Lab lawsuit, which caused the value of XRP to fall.
People who vote in favor of a lot of different things could help the price of Ripple and XRP break out before the Joint Proposed Scheduling Order, which is due on April 22, 2022.
Last Saturday, Filan tweeted that he had a lot of work to get done.
This is a very big win for Ripple.

— James K. Filan 🇺🇸🇮🇪90k+ (beware of imposters) (@FilanLaw) April 11, 2022
There are notes from the meeting between Brad Garlinghouse and the SEC commissioner, Elad Roisman, in November 2018.
When the price of XRP changes
It was up 1.69 percent at the time of this writing to $0.7354, which is what it was worth. An early morning high for XRP was $0.7406.
Second Major Resistance Level: XRP broke through the First Major Resistance Level at $0.7315 and then eased back.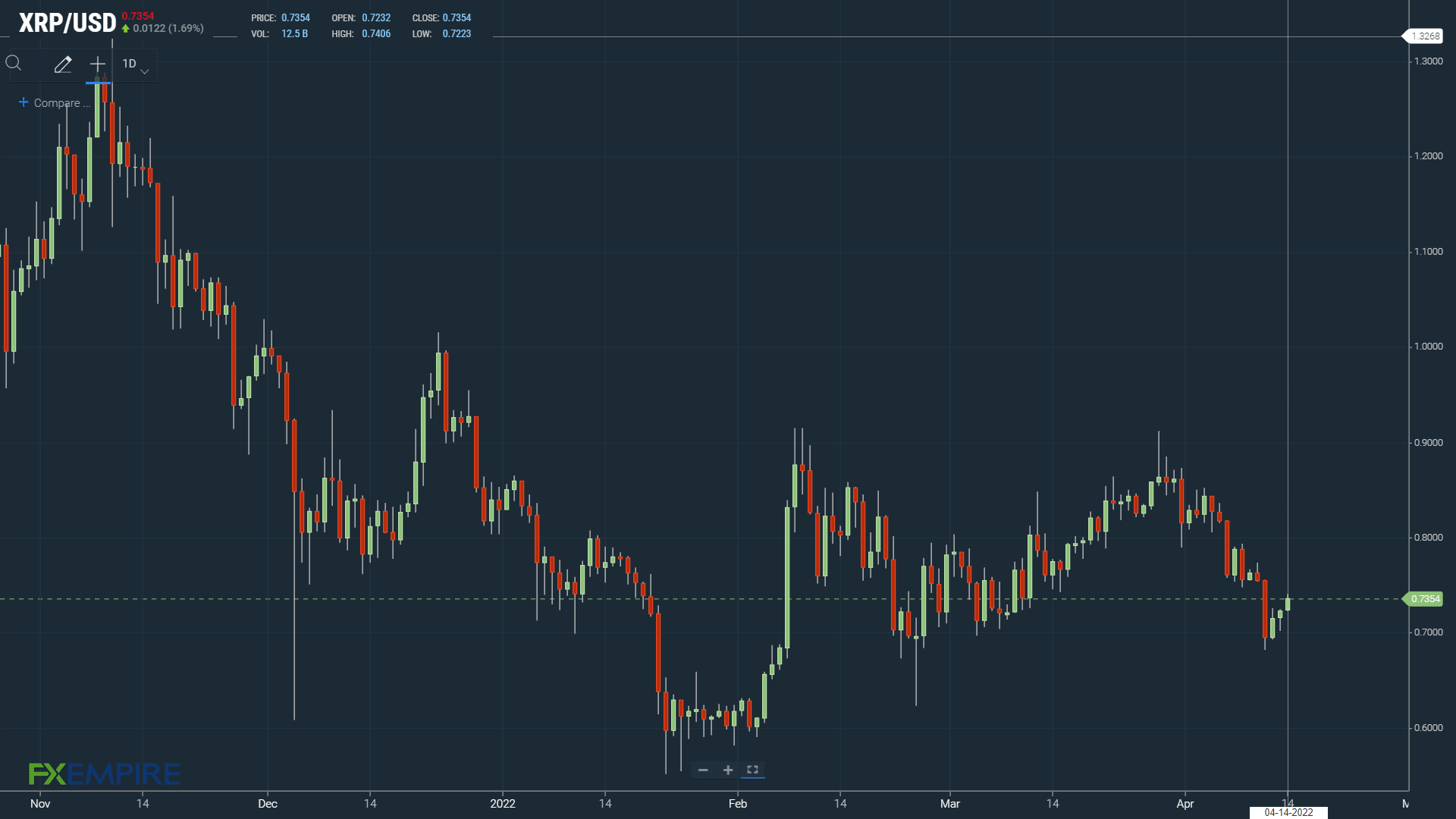 Technical Indicators
Keep XRP above the First Major Resistance Level at $0.7315 and the pivot at $0.7167 to move back through the Second Major Resistance Level at $0.7399.
To support a return to $0.7375, the general mood in the market would have to change.
In the event of a long-term rise, XRP should try to break through the resistance at $0.76. This is the third major level of resistance. It is at $0.7631.
First, the First Major Resistance Level would fall through. The pivot would bring the First Major Support Level at $0.7083 into play if the First Major Resistance Level fell through.
Unless there is a big sell-off during the day, XRP should stay above $0.70. This is the second major level of support. It is at $0.6935.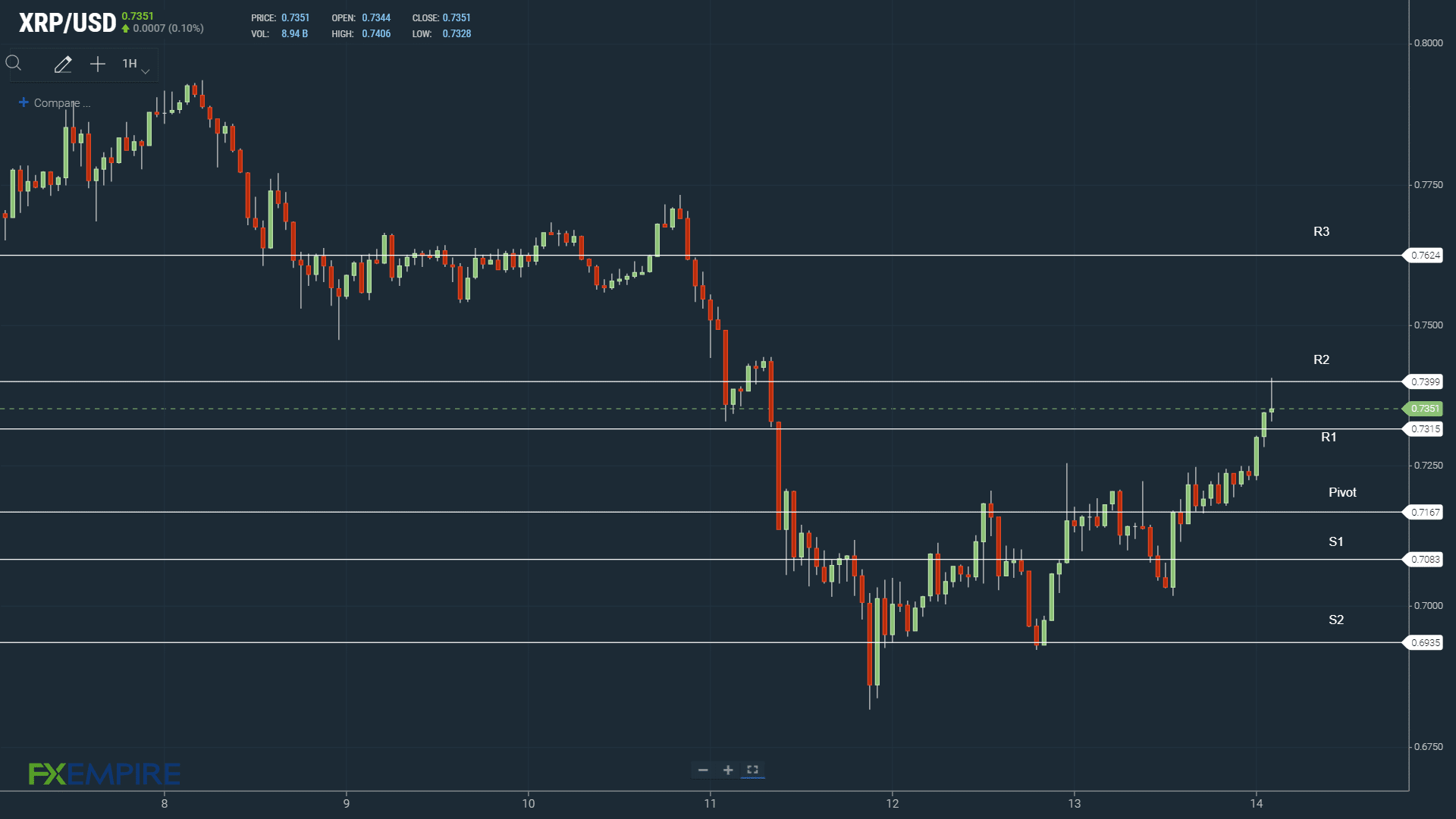 The EMAs and the 4-hourly candlestick chart (below) show that the market is going down. XRP is still below the 50-day EMA at $0.7486, despite a good start to the day. This morning, the 50-day EMA backed away from the 100-day EMA, which is what happened this morning. The 100-day EMA also fell back from the 200-day EMA, which is a bad sign.
Move through the 50-day EMA to $0.75 would put $0.80 in play.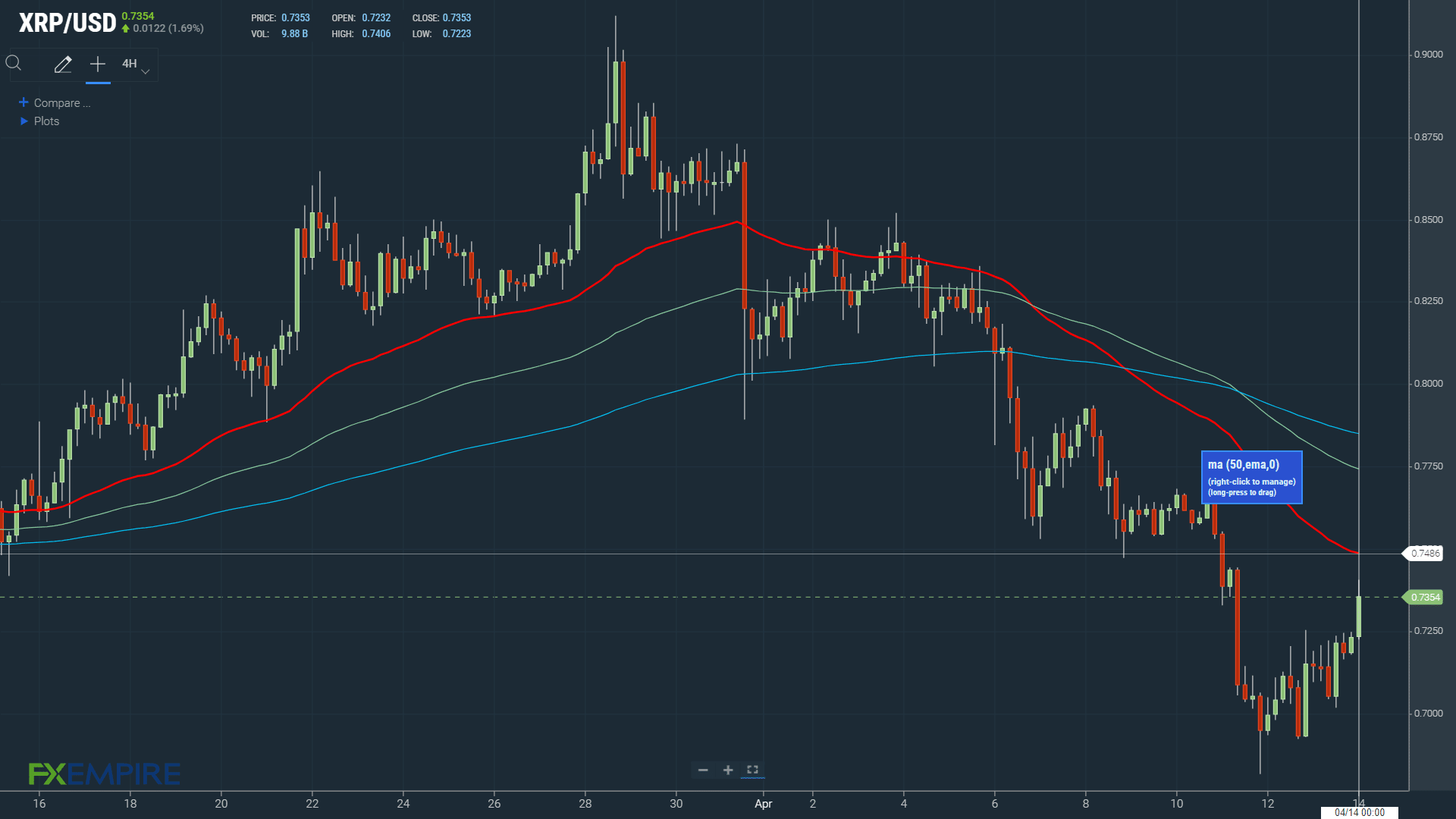 ** Information on these pages contains forward-looking statements that involve risks and uncertainties. Markets and instruments profiled on this page are for informational purposes only and should not in any way come across as a recommendation to buy or sell in these assets. You should do your own thorough research before making any investment decisions. All risks, losses and costs associated with investing, including total loss of principal, are your responsibility. The views and opinions expressed in this article are those of the authors and do not necessarily reflect the official policy or position of USA GAG nor its advertisers. The author will not be held responsible for information that is found at the end of links posted on this page.