NFTs are here to stay since they provide limitless possibilities and opportunities that go beyond collections and celebrity tweets or images. NFTs have a bright future in commercial and economic applications.
Every action we do in our daily lives is transactional. Authentication is essential for any transaction or transfer of ownership to go smoothly. A transfer of ownership will not take place until the assets being transferred and the people (or entities) involved in the transaction are authenticated.
The fundamental strength of NFTs lies in their ability to provide verification while also allowing the transfer of ownership. An NFT can verify a physical asset, such as a $200,000 bottle of single-malt scotch, or a virtual plot of property on the Decentraland virtual real estate platform.
NFTs can open up new ownership options and enable transactions that were previously impossible. BlockBar is an example of this; it's a platform that offers NFTs of high-end liquors like Glenfiddich 1973 whiskey, Penfolds shiraz cabernet, and 1976 Dictador rum in a Lalique bottle. The NFTs validate the actual rare liquor bottles, which are kept in a Singapore warehouse that is climate-controlled and bonded.
Each NFT represents ownership of a tangible rare liquor bottle, which can be transferred or sold between people all over the world without the physical bottle being present at anyone's dinner table (that is, the bottle is still stored in the warehouse). This transfer of ownership might theoretically last for years, until someone decides to open the bottle. The NFT, which symbolizes actual bottle ownership, will be incinerated when this happens (meaning it cannot change ownership any longer).
In older systems, this sort of transaction was neither practicable or possible. Authenticating a physical bottle is a time-consuming procedure that requires the involvement of attorneys, notaries, and other third parties, but NFTs make such a transaction quick and inexpensive, opening up new potential for ownership and value-added investments.
Chess World Championship sets are another example of a physical asset authentication using NFTs. The International Chess Federation (FIDE) has licensed a set of 16 unique competition boards in collaboration with Algorand blockchain. The items are exact duplicates of those used to service the 2021 Chess World Championship. On the Algorand blockchain, customers received an NFT certificate of authenticity after their order was shipped.
An NFT certificate is supplied instead of the typical paper certificate of authenticity. NFT certificates have all of the characteristics and benefits associated with blockchain technology, including the fact that they are immutable, cannot be changed, deleted, or forged, are traceable, and can be transferred or sold to anyone in the world, thereby increasing the market's value and liquidity.
A digital certificate of ownership (also known as an NFT) may be used to establish ownership of almost anything. It doesn't just apply to virtual/digital content like images, movies, music, or tweets. An NFT can be used to show that someone owns a car, has a license (whether a marriage license or a professional license), or has a college diploma.
These NFT certificates can be kept in the wallet of the user and redistributed as needed (e.g., with potential employers, lenders, etc). Their value and purpose are not to be exchanged as an asset or an investment, but rather to authenticate a certificate, as in the previous system. However, unlike traditional certificates, these NFT certificates encompass all of the benefits and capabilities of blockchain technology, allowing for quick and costless transactions and information exchange.
By replacing land deeds, titles, and documents establishing ownership with NFTs, the real estate market might be revolutionized. These NFT certificates are traceable, trackable, and completely transparent, reducing the cost and time of completing any change or transfer of ownership dramatically. It would be especially useful for transactions involving users from various states or countries.
NFTs can open up new revenue streams. An NFT may be used to validate any unique piece of material, and anybody can make and sell one. This is not a role reserved for celebrities, the rich, or Silicon Valley types. NFT allows anybody to monetise their digital/virtual material, whether it's a photo or video of their pet or child, cooking courses, or anything else — the possibilities are unlimited. As long as someone is prepared to pay for their virtual/digital stuff, people can generate extra revenue sources.
IPwe, a blockchain-enabled IP transaction platform, has teamed with IBM to NFT Intellectual Property (IP) of patents, allowing for easier IP commercialization and monetization as well as fresh liquidity for investors and innovators. IPwe provides tools and information for locating, researching, evaluating, and transacting with patents. However, this sort of application might be broadened and used for any type of intellectual property, such as "know-how" competence or creator rights and ownership (e.g., writer, journalist, filmmaker, musician, etc).
In the metaverse, NFTs' corporate and economic use cases will be critical. Without NFTs, the metaverse will be unable to exist and scale (and other blockchain applications). After all, how would you verify the identity of a virtual person (also known as their avatar) or a virtual item in the virtual world? Every virtual asset and "person" will be an NFT, whether it's your avatar, virtual real estate, or a virtual Nike sneaker.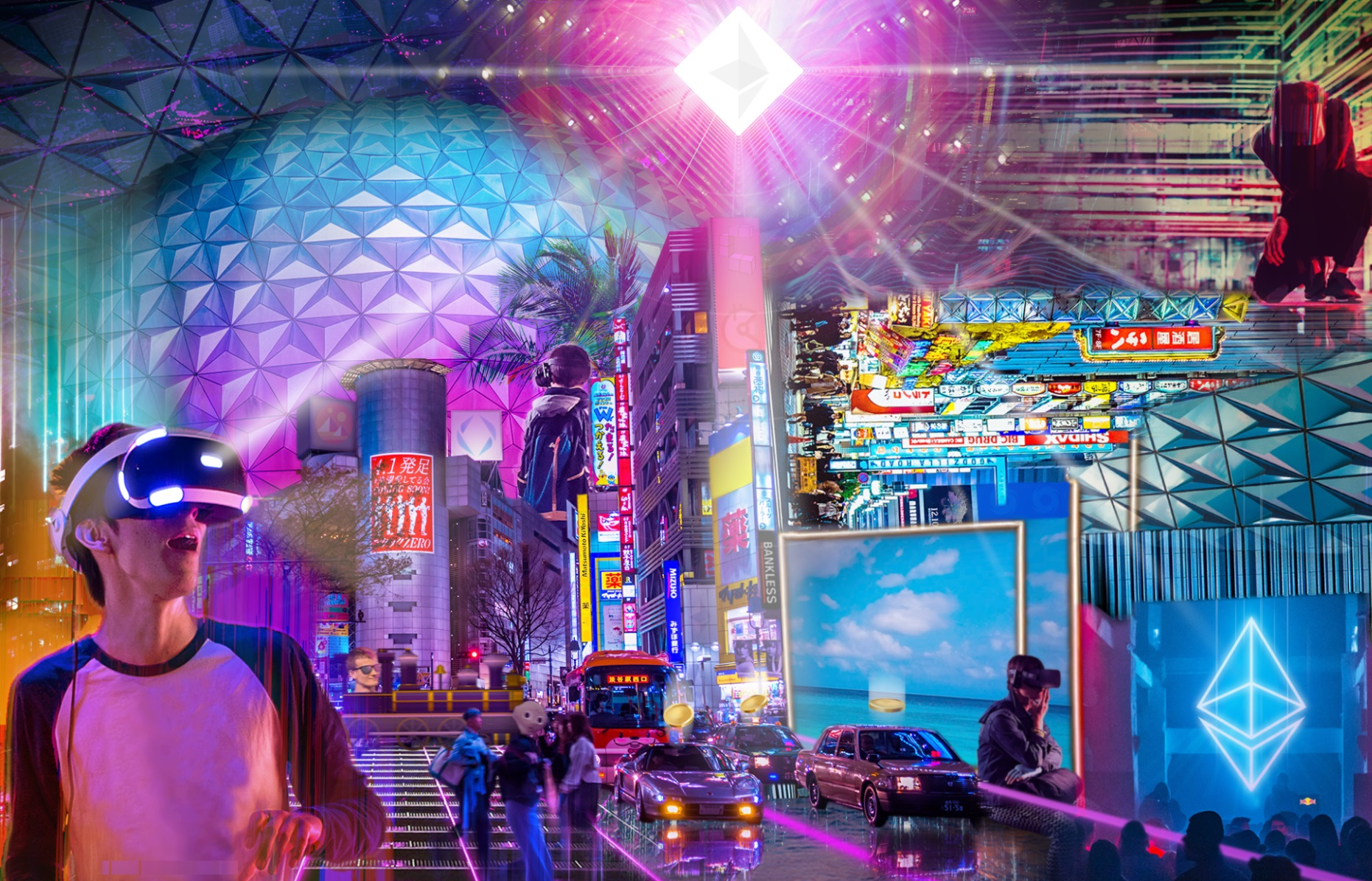 Decentraland, a decentralized 3D virtual reality platform with 90,601 virtual parcels of land, each of which is an NFT, is an example of how assets in the metaverse are and will be validated. JPMorgan Chase, the nation's largest bank, was the first to enter the metaverse, opening a lounge in Decentraland in February. The bank is moving into the metaverse because, according to a February research, the virtual real estate market might soon see services similar to those available in the actual world, such as credit, mortgages, and rental agreements.
NFTs have several corporate and economic uses, and their use is expected to rise in the near future as they make transactions easier, safer, and more transparent while safeguarding the creator's rights and giving verification certificates.
** Information on these pages contains forward-looking statements that involve risks and uncertainties. Markets and instruments profiled on this page are for informational purposes only and should not in any way come across as a recommendation to buy or sell in these assets. You should do your own thorough research before making any investment decisions. All risks, losses and costs associated with investing, including total loss of principal, are your responsibility. The views and opinions expressed in this article are those of the authors and do not necessarily reflect the official policy or position of USA GAG nor its advertisers. The author will not be held responsible for information that is found at the end of links posted on this page.