What happens when a lady who has worn a niqab for years decides to take it off?
Headscarves and veils worn by Muslims are still a source of heated dispute in Europe. Countries' attitudes regarding the face-covering burqa and niqab range from tolerance in the United Kingdom to outright bans in France. Muslim women's reactions to limitations have ranged from outright protests to hesitant acceptance and even support for prohibitions.

But what happens when a lady who has worn a niqab for years decides to take it off?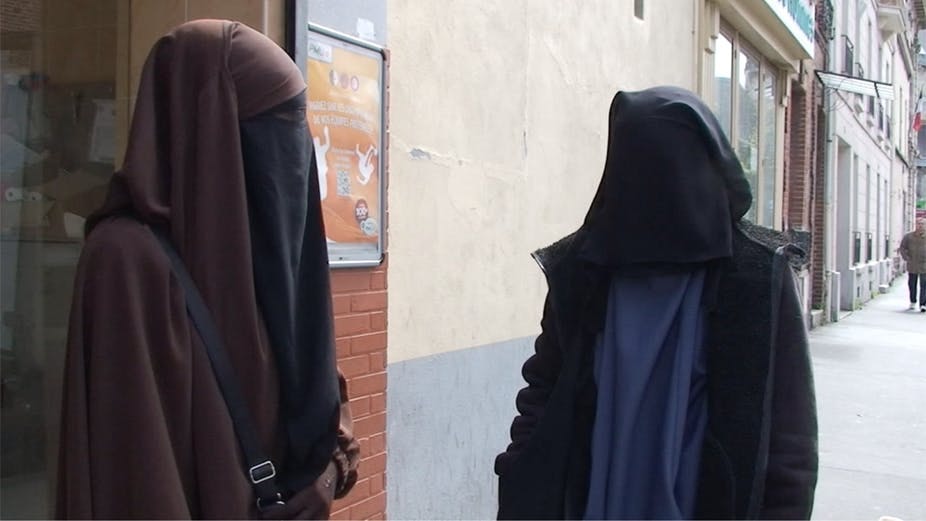 Hanane and Alexia were both born in France and use pseudonyms to hide their identities. Alexia turned to Islam at the age of 22 after growing up in a non-practicing Muslim home. They both wore the niqab for five years. Hanane began wearing the full-face veil in 2009, right before France outlawed it, and Alexia followed suit later. Both ladies, who were once staunch supporters of the right to wear the niqab, have now entirely abandoned it. However, the shift happened gradually, and it was accompanied by an increasing detachment from Salafist doctrine.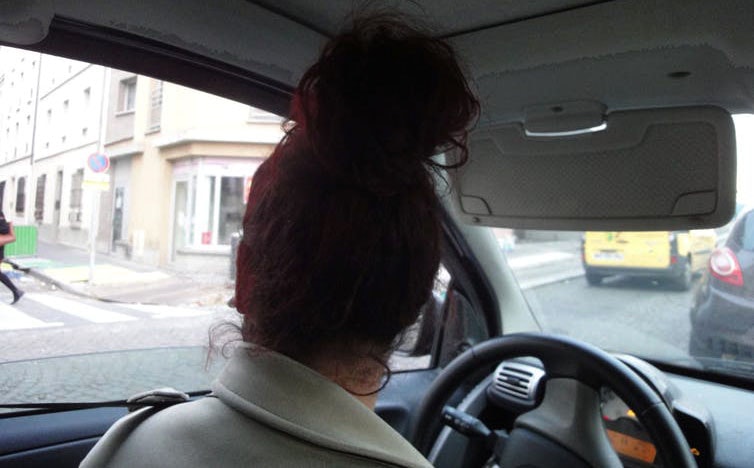 'Start living again'
On January 10, during the New Year's discount sales in France, Alexia and I met near Paris' Gare du Nord train station. She wanted to buy clothes and "start living again". In the first shop she bought four slim pairs of pants and a trim jacket. She then tried out some Nepalese clothes designed for Western tastes, including a colourful jacket and pants with huge bell bottoms.
Alexia checked herself in the mirror as she exited the dressing room: "It's actually me, I finally feel like myself again after years of being locked up." She appeared like a modern lady, totally alive, with her hair touching her face. Her transformation astounded me: it's difficult to believe she wore a niqab for five years and was one of the most radical women I'd ever met.

Alexia and I met in August 2011 during a demonstration by the Salafist group Forsane Alizza (meaning Knights of the Pride) in a city near Paris as part of my study on the full-length veil. She posed herself as the wife of one of the group's leaders while wearing a niqab.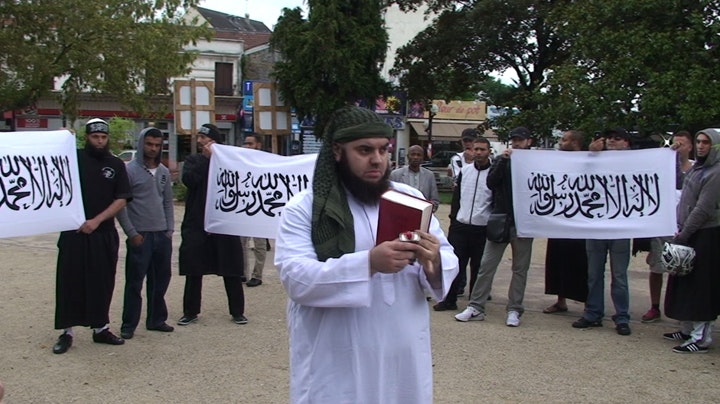 Alexia remembers that time:
We considered all Muslim supporters of the French Republic to be unbelievers. We were doing the takfir (excommunication) against those who did not practice like us. We were opposed to the taghout (idolatry in the broad sense), i.e., the state and institutions. We defined ourselves as ghûlat, which means 'extremists' in Arabic.
Estimates of the number of women who wear the niqab vary widely, from a few hundred to several thousand. In terms of even France's Muslim population the percentage is tiny.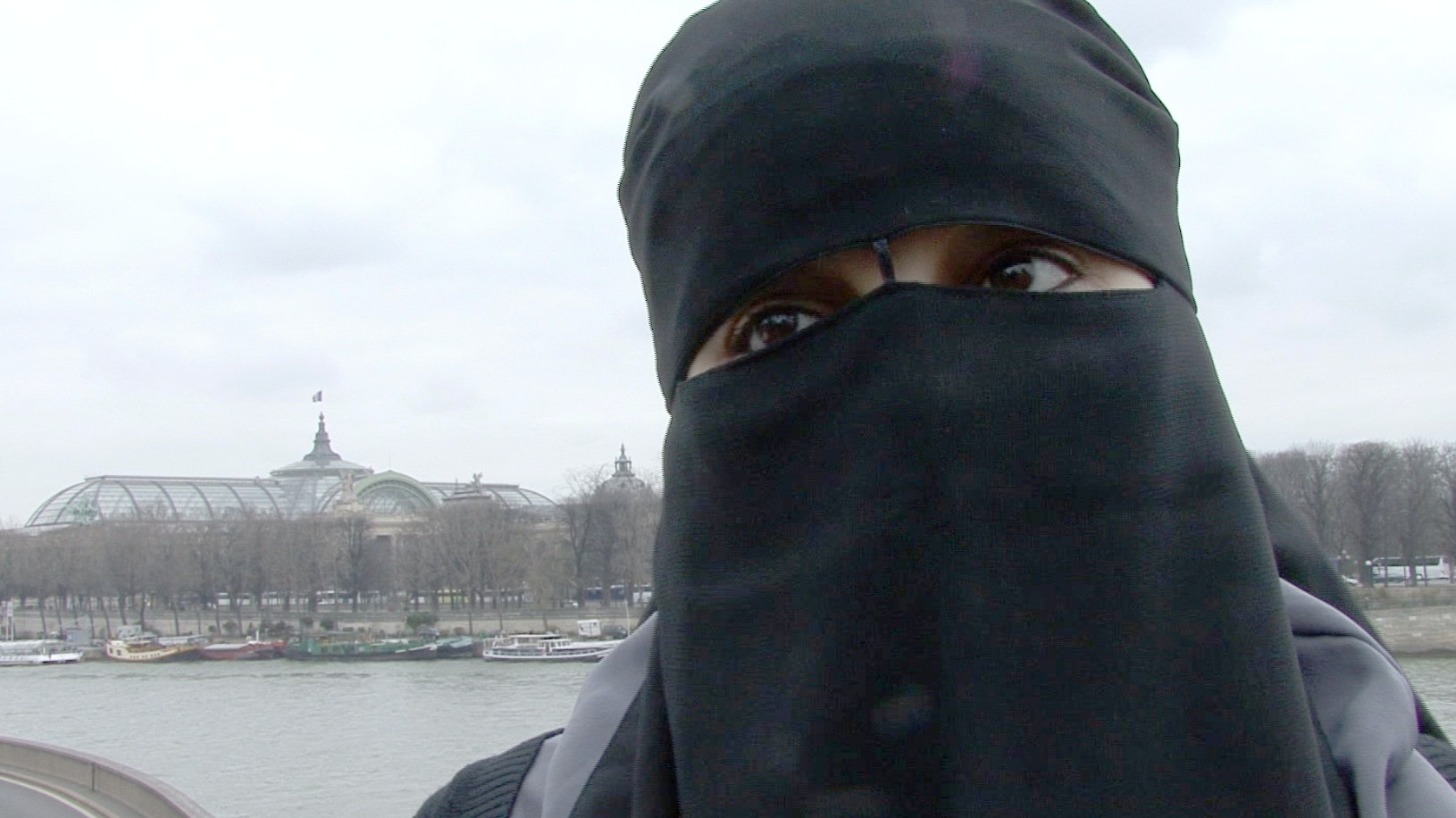 'The niqab was protecting me'
Hanane and I have known one other for longer than Alexia. We met at a niqab-clad women's march in the Place de la République in Paris in January 2010 and then in front of the National Assembly. She and others were opposing a planned bill that would make it illegal to hide one's face in public.

Hanane contacted me at the beginning of 2017 to ask for my assistance in writing a memoir on her life. Hanane wants to share the account of her father-in-rapes law's in the book she wants to publish, not to condemn the niqab. They assist her in explaining her engagement in Salafism, according to her.
Religion brought a lot that helped me escape from the trauma of rape. I was 19 to 20 years old when I started wearing the niqab, I took it off when I was 25. The further I went, the more I wanted to cover myself. The niqab protected me, I liked hiding from men. I could see them, but they couldn't see me.
Unlike Alexia, who decided on her own to begin wearing a veil, Hanane remembers the influence of her social circle at the time:
We were a bunch of girlfriends and wore niqab almost all at the same time. In our group the earliest was Ayat Boumédiène, who adopted it more than two years before the law. At first everything was normal with her, and then she started to organise gatherings to encourage us to take up arms. It was her husband, Ahmadi Coulibaly, who turned her head – he was low-key until he went to jail. Ayat wanted to introduce me to a man she said I should marry, she really pushed hard. He was later imprisoned for murder. Thank goodness I didn't give in – I'd be in Syria today.
On January 9, 2015, Ahmadi Coulibaly attacked the Hyper Cacher market near Paris. Boumédiène left Paris one week earlier, and was spotted at the Istanbul airport. She remains at large. Coulibaly killed five people during his attack and died when the police assaulted the grocery store in which he was holding hostages.
'I felt like I was getting out of jail'
When France banned full-length veils in 2010, some of the women who wore the niqab switched to the jilbab, which covers the whole body except the face, while others gave in to public pressure and ceased wearing it. Both Alexia and Hanane are different: they say they've turned the page completely.
Alexia has been a vocal critic of the Islamic veil and Salafism. She continues to identify as a Muslim, but she reads the scriptures critically. Hanane acknowledges that she has grown less conscientious about her rituals: "I frequently skip or miss prayers." I don't even have time to pray some days. Even though I was frequently late, I was a little more regular when I wore the niqab."

Both said they've stopped reading more extreme materials and don't go to fundamentalist websites anymore. This procedure, however, did not occur overnight; it took several months. Alexia claims that the man who shared her life at the time advised her to remove the niqab. He was a convert to Islam and Salafism, and a proponent of orthodox women's clothing, yet he nonetheless advised her to stop wearing the niqab:
When he saw my physical condition, he asked me to remove the niqab – he feared for my health. I had worn it to please Allah, but because of the lack of sunlight I wasn't synthesising vitamin D any more – my health was failing. I followed his advice, but it's been long and hard.
Alexia remembers:
When I took the niqab off, I felt like I was getting out of jail. But that doesn't mean I was released – I still felt bad. It takes years to get by and I haven't finished cleaning my head yet.
Hanane abandoned her veil after the attacks on the French satirical magazine Charlie Hebdo in 2015 because she feared for her safety, facing more and more insults in the street. She said the hardest part has been the exclusion from her social circle:
Since I removed my veil, many of my Muslim sisters no longer want to talk to me. I find them stuck-up and unfair, because anyone can choose to take off their veil. A few rare ones talk to me, but it's not like it used to be.
For a long time Alexia would put her veil back on when returning to her old neighbourhood in northeast Paris where social and religious conservatism is strong in certain communities. Then she finally changed her life entirely.
My life began to change when I enrolled in a gym, which allowed me to get out of the Salafist social networks that were my only source of socialisation before. Then I got a job and then I finally said goodbye to my past.
And it was at this job that she met the man whom she would marry. He is not Muslim and the civil marriage took place at city hall, an unthinkable choice for this woman who once hated French institutions.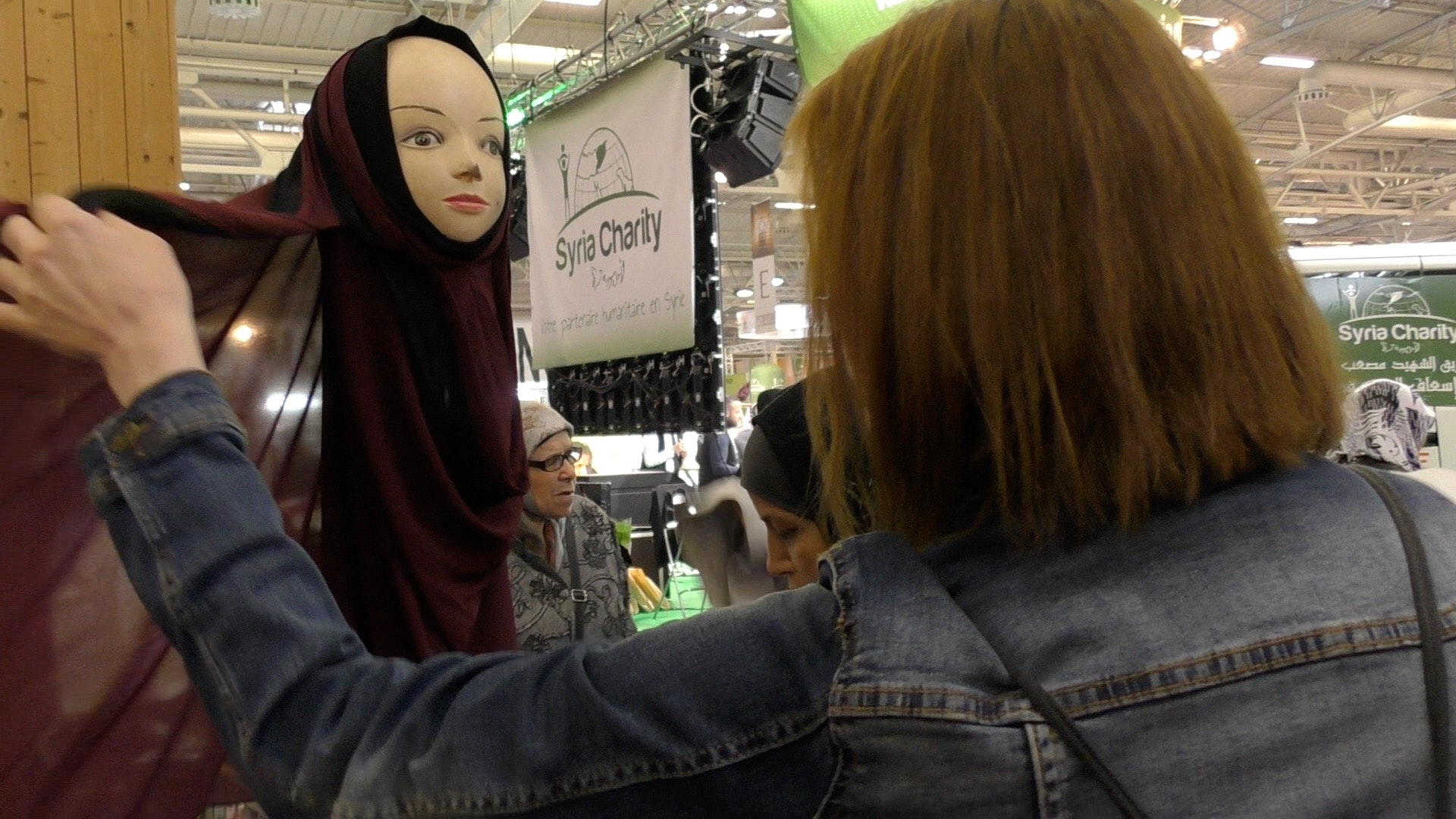 A bitter taste
In retrospect, neither Alexia nor Hanane described their niqab "departure" as a release. Instead, the event has left a sour taste in their mouths. They claim they were persuaded of the significance of wearing a full-length veil at some time in their lives: Alexia thought she was attaining Muslim perfection and providing purpose to her life when she envisaged meeting the devout and virtuous guy who would save her from her existence as a single mother. Hanane's purpose was to repair the scars left by a childhood ripped apart by family turmoil and foster care.

Alexia now believes that this era cost her years of her life and expresses her displeasure with Saudi Arabian propaganda. She holds the whole system responsible for her indoctrination, even if she understands that it was voluntary in certain ways. According to her, the Islamic State benefits from the naivety of those who believe they are committed to Salafism for legitimate reasons.
Despite the fact that both Hanane and Alexia have forsaken the niqab, neither Hanane nor Alexia support the 2010 ban. "The law is unhelpful," Hanane recently told me. The only way out is to go it alone. The prohibition will never persuade a lady to remove her veil." Alexia had the same attitude, claiming that the rule has caused some women to withdraw from society and that some may use it as a rebellious act.

People who have opted to "leave the niqab behind" are few and far between. Women who want to reject it must frequently dissolve previous contacts and create what is in many ways a new identity — they change their e-mail addresses, phone numbers, and move on altogether. For them the full-length veil has become something firmly in the past, representative of a transitional stage in their lives.