Despite their unique fights with 'cancel culture,' Louis C.K. and Dave Chappelle both received Grammy nominations, indicating that 'canceling' individuals may be on the decline.
The Academy of Motion Picture Arts and Sciences has released its nominees. Today is Tuesday... Louis was nominated for Best Comedy Album, while Chappelle was nominated for Best Spoken Word Album. Of course, Twitter reacted quickly, with the majority of users claiming to have had it up to HERE with C.C.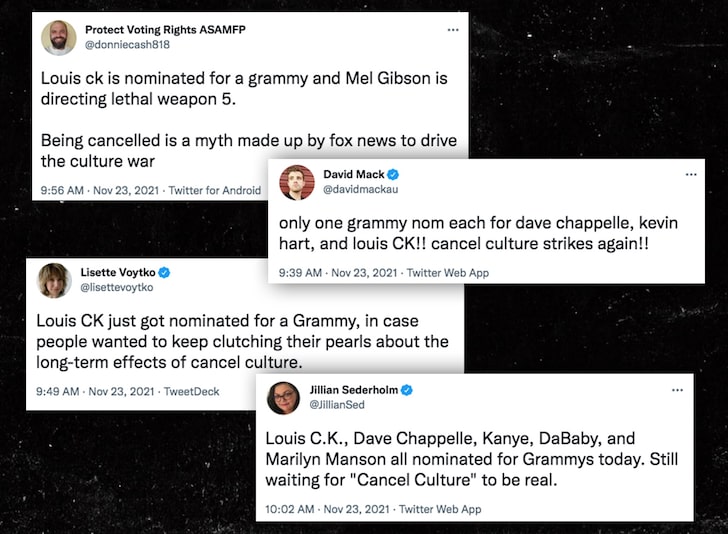 "Louis CK just got nominated for a Grammy," one user said, "in case folks wanted to clutch their pearls over the long-term ramifications of cancel culture." Another person stated, "Dave Chappelle, Kevin Hart, and Louis CK each received one grammy nomination!! The cancel culture has struck once more!!"

Louis C.K. admits to exposing himself and masturbating in front of women or during phone conversations in 2017. Before COVID closed venues around the country, we had a glimmer that things were turning around for him when he received a standing ovation during a gig in 2019.

As we previously noted, Dave has recently sparked controversy, particularly among members of the LGBTQ+ community, when his most recent Netflix special, "The Closer," focused almost completely on transgender and homosexual people.

Clearly, The Academy has moved on from the incident, and its members believed that the performance of both comedians merited consideration for one of the industry's highest prizes.