Elon Musk has lost $50 billion this week as Tesla Inc. shares fell for the second day in a row on Tuesday, marking the company's largest two-day drop in the stock's history, after the CEO surveyed Twitter to see whether he should sell any of his investment.
The significant loss comes when it was found that Elon's brother, Kimbal, sold $109 million worth of shares in his 15% ownership just one day before he conducted his online poll. Tesla shares finished at $1,023.50 on Tuesday and started at about $1,010 on Wednesday.
On Saturday, Musk, 50, posed a question to his 63.1 million Twitter followers, asking if he should sell 10% of his $250 billion stake in the company to pay for President Joe Biden's proposed 'billionaire's tax,' a controversial new tax that would affect approximately 700 of America's wealthiest citizens.

Musk hasn't said if he'll follow the findings or whether he'll sell his 10% interest in Tesla after five days.
The day prior, Kimbal, 49, sold more than $100 million of his stock in the EV company, garnering a $109 million payout before shares plummeted just days later, after his older brother's infamous tweet, according to a filing reported by Bloomberg. Had he kept the 88,500 shares, he would have lost about $17.5 million between Friday the market close on Tuesday.
'Much is made lately of unrealized gains being a means of tax avoidance, so I propose selling 10% of my Tesla stock,' Musk tweeted on November 6.
The exec proceeded to ask his millions of followers: 'Do you support this?'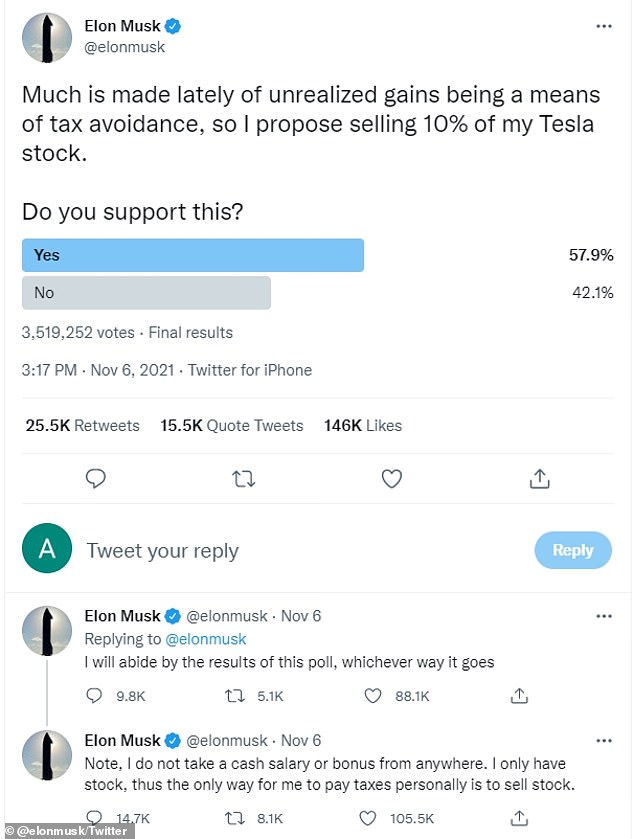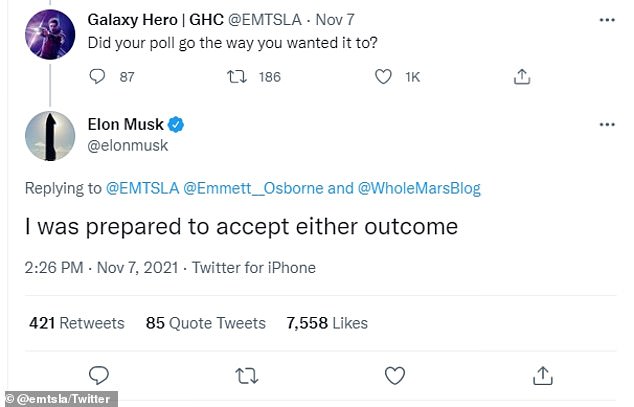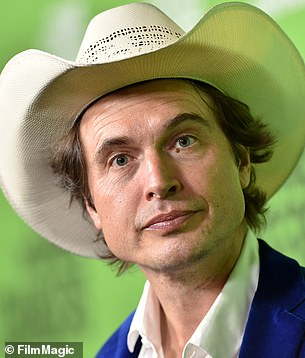 'Note, I do not take a cash salary or bonus from anywhere. I only have stock, thus the only way for me to pay taxes personally is to sell stock,' the South African-born mogul added in an additional tweet.
'I will abide by the results of this poll, whichever way it goes.'
A slew of social media users - more than 2 million - responded to the CEO's query with a resounding yes, with 57.9 percent of voters declaring that Musk should sell his stake in the company.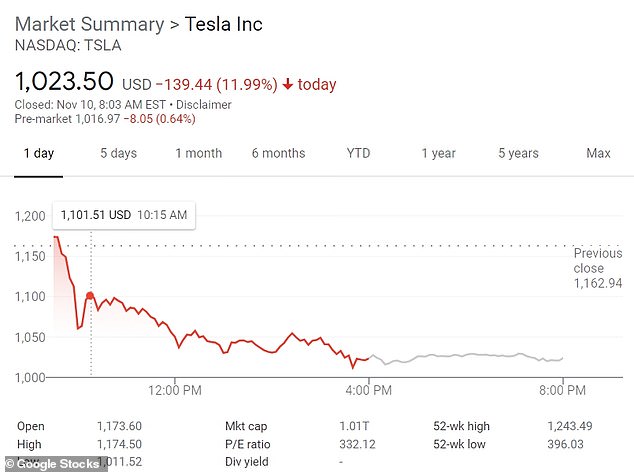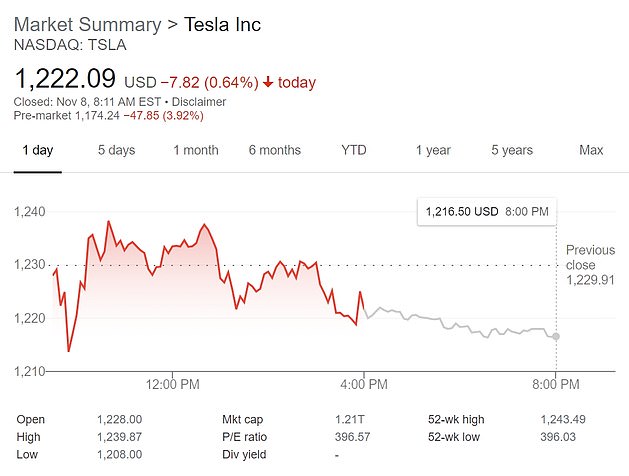 But Musk's poll had an almost immediate adverse effect on the stock, spurring Tesla shares to fall as much as 7 percent when the market opened Monday.
Despite the poll, Musk has not yet publicly said whether or not he has sold 10% or not.
The company's share price continued to plummet, with shares closing at $1,023.50 on Tuesday - down a whopping 16 percent from Friday.
Following Musk's contentious tweet, shareholders and investors took to social media express their frustrations with the CEO, some citing losses, and some accusing the exec of attempting to manipulate the market.
Musk was worth about $271 billion after the losses on Tuesday - losing approximately $50 billion in the span of two days, according to Bloomberg's Billionaires Index.
The $50 billion loss marks the largest two-day fall in the history of the index, according to the outlet - while the drop from Monday to Tuesday represents the biggest loss Musk has had since second-richest man Jeff Bezos was out $36 billion after his highly publicized divorce from MacKenzie Scott in 2019.
Now, market regulators are waiting to see if Musk will follow through on his proposal.
Musk decided to launch the poll in response to Biden's plan to tax unsold shares of stock held by America's wealthiest people to help pay for Democrats' social services and climate change plan in October. The CEO predicted that the plan to tax the wealthy will eventually expand to include new levies on middle-class Americans.
'Eventually, they run out of other people's money and then they come for you,' Musk tweeted.