Earlier this year, during the August bull market, Solana captured everyone's attention. It has since become the talk of the town.
Surprisingly, it has broken more records than any other coin in less than three months. In a bullish narrative, it recovered from the May crash, reached a new all-time high, and, most importantly, entered the market's top ten cryptocurrencies.
All of Solana's accomplishments, however, fall short of the one it achieved yesterday.
The new top 4
Solana finally accomplished yesterday what veteran players like Litecoin and Dogecoin failed to do at their peak of popularity. It flipped Cardano and Tether to become one of the top four cryptos on the market.
Surprisingly, at the time of publication, the difference between the two was not by a few million dollars. Instead, Solana was worth $73.1 billion, Tether was worth $71.4 billion, and Cardano was worth $68 billion.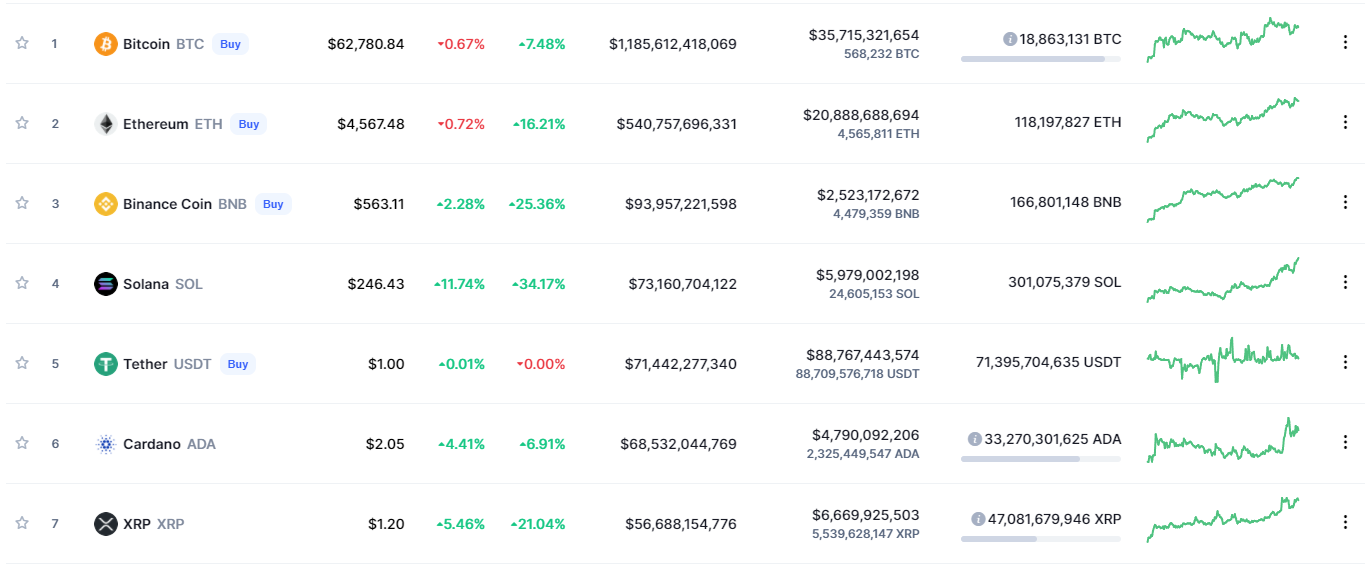 Furthermore, the last three months have seen a significant shift in the cryptocurrency market. Notably, NFTs-led Solana increased by 945.66 percent in just three months.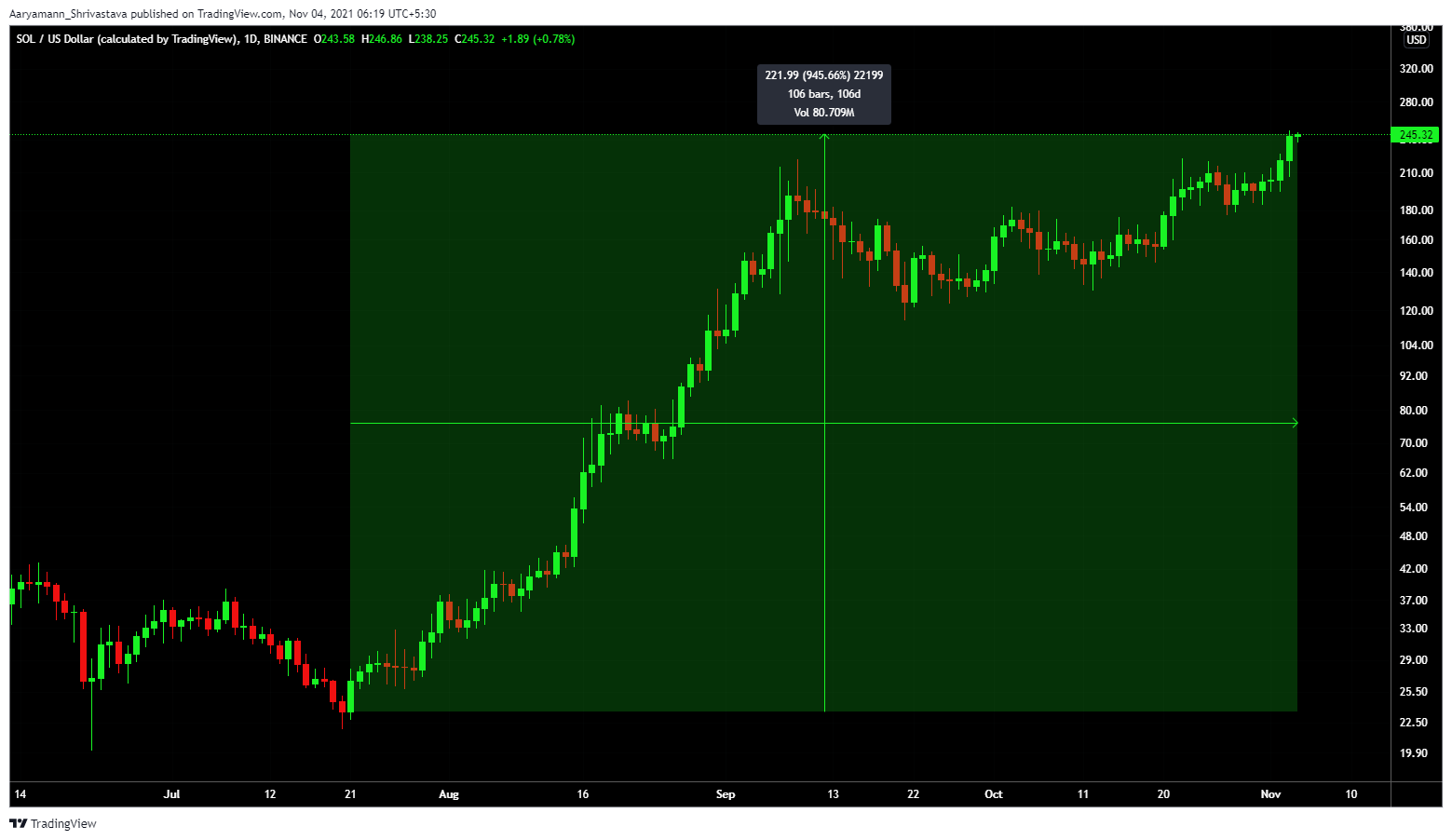 Solana, on the other hand, flipped Cardano not only because Solana is performing well, but also because Cardano is not performing competently. In fact, because of its poor performance, it has a lot to catch up on.
Over 550,000 addresses have left Cardano in just a week. Even transaction counts dropped to four digits at one point.
To begin with, ADA is not responding to broader market cues. It flipped the $2.07 support into resistance after failing to break through the $2.28 resistance.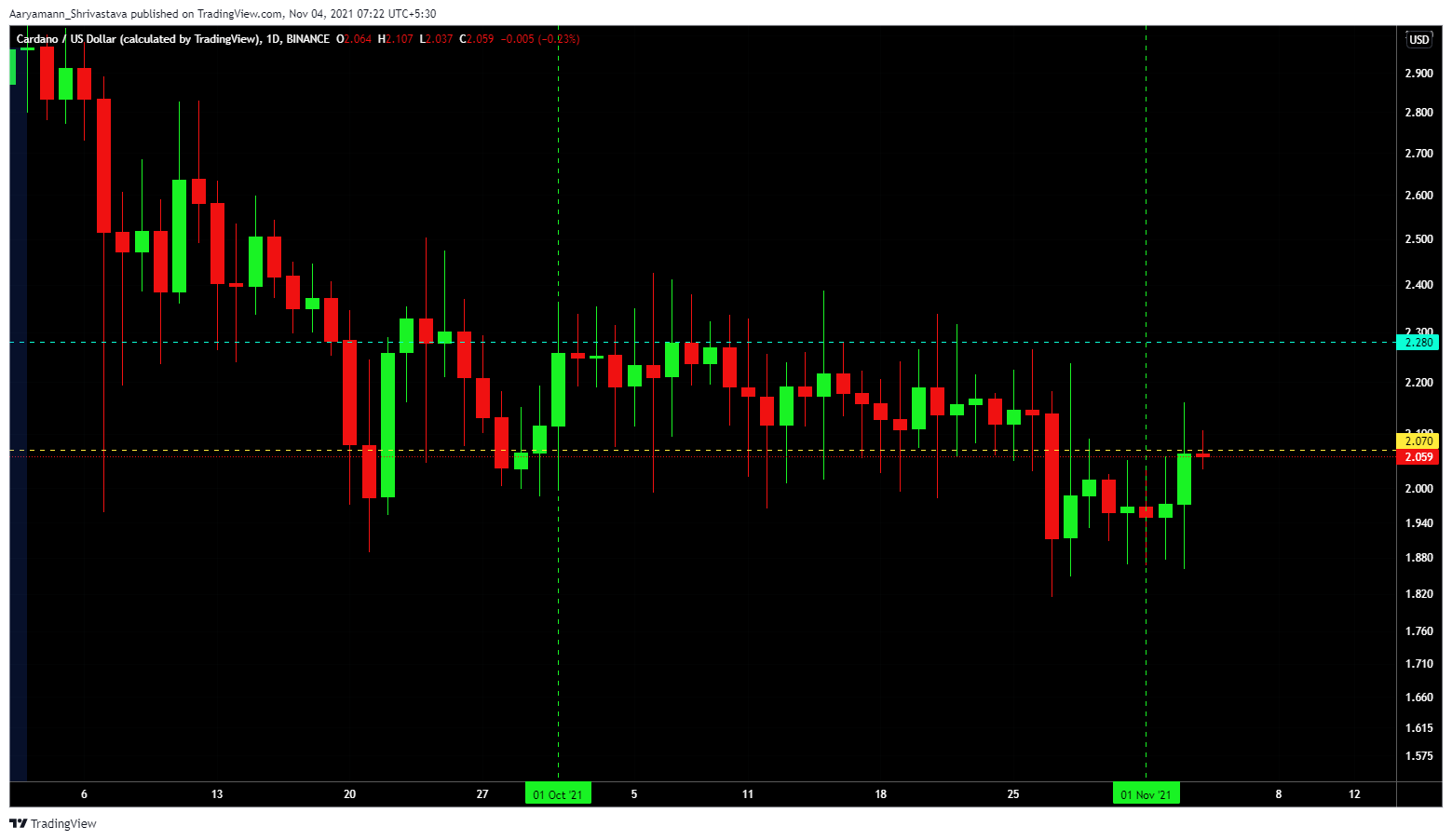 This is also why its correlation with Bitcoin has dropped to – 0.61, the lowest level seen since ADA's inception.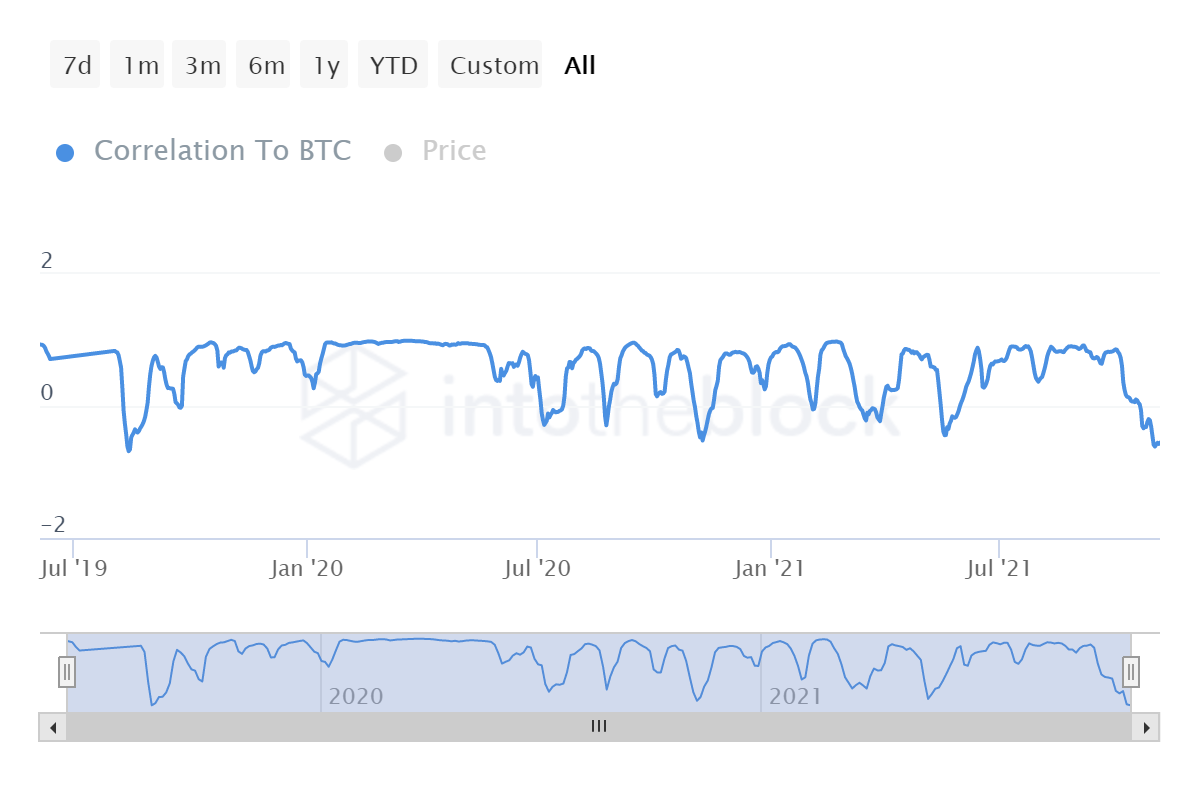 But, can Solana keep up this pace?
SOL appeared to be at its lowest year-to-date volatility at the time of publication (YTD). Furthermore, high volumes indicated that the rally was driven by investors. As a result, if investors slow down, the rally may end without causing a corresponding drop in the altcoin's price.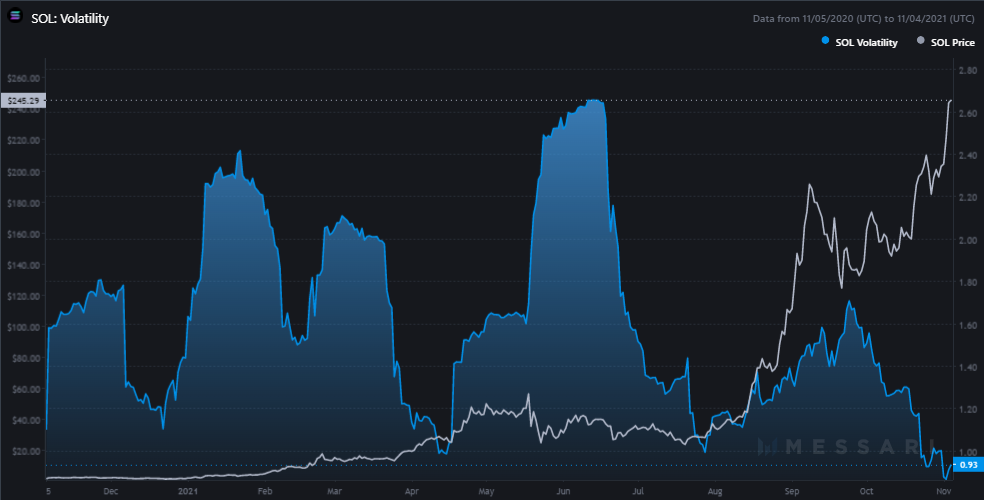 In other words, if market sentiment is correct, Solana may be the new Cardano. In terms of market position, if not characteristics.