Polkadot has been holding steady since beginning an uptrend in late September. With an 80 percent increase in the last 30 days, DOT only needed an additional 17 percent increase to reach its May ATH.
However, a broader market correction, combined with red flags on the MACD and RSI, suggested that DOT would trade sideways before breaking above its immediate price ceiling of $46.3. DOT was trading at $42.3 at the time of writing, up 0.2 percent in the previous 24 hours.
Polkadot Daily Chart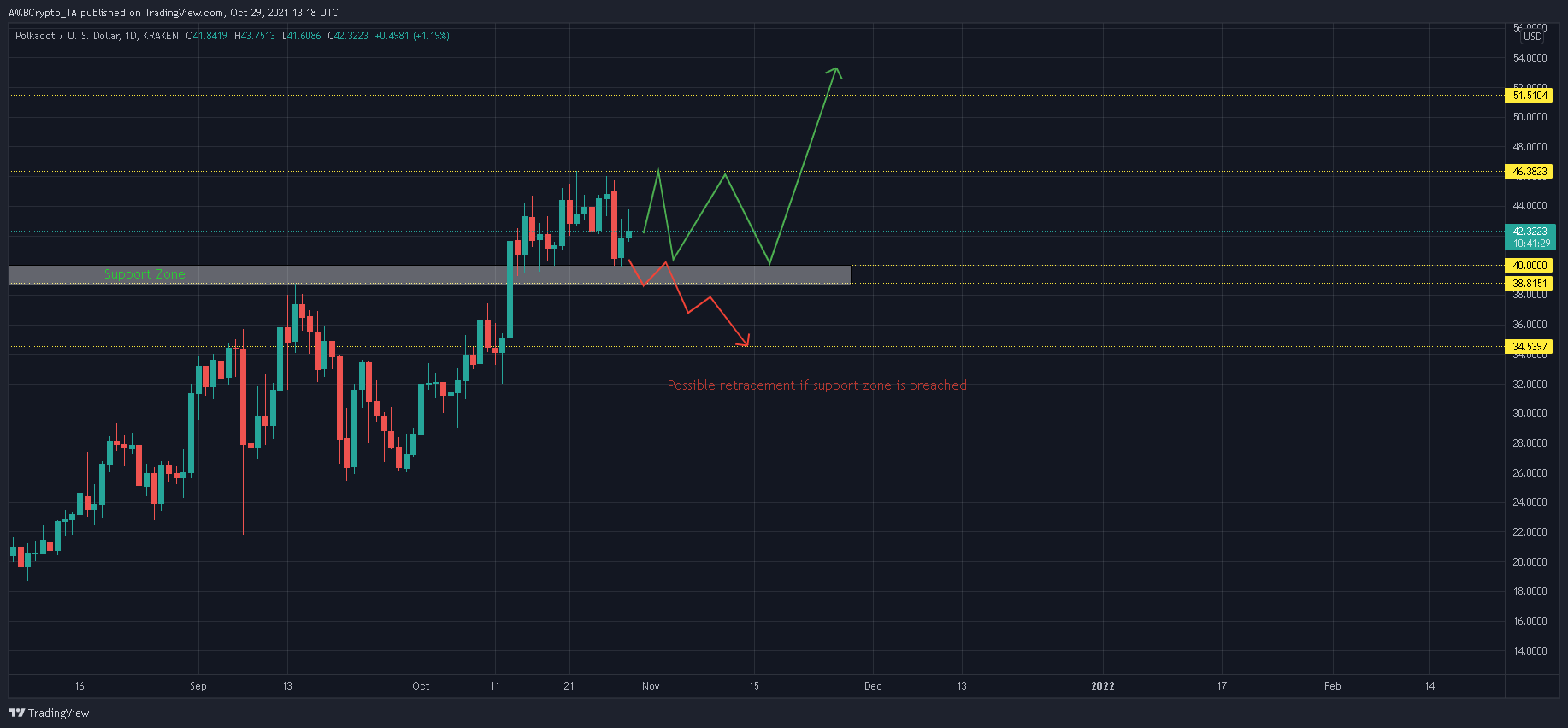 A quick glance at DOT's daily chart revealed that the alt only needed to break through its immediate resistance at $46.3 to set a new ATH above $50. Given that healthy buy volumes consistently pushed DOT by nearly 80% in September, such a feat would not be difficult to achieve.
However, near-term jitters caused by a bearish crossover along the MACD may cause the eventual breakout to be delayed for a few more days. A well-established support level of $40 would look to prevent any extended drawdowns and allow DOT to maintain its bullish bias.
A closer look at the daily RSI revealed that a downward sloping trendline had been broken, indicating a possible shift in momentum towards the sellers. If the RSI falls below 45, DOT will maintain immediate support, with $38.7 and $36.8 as additional defenses.
In the meantime, the Directional Movement Index would keep sellers at bay. The +DI line is still trading above the -DI line, which may discourage some sellers from betting against DOT.
When DOT breaks above its previous ATH, the 138.2 percent Fibonacci Extension ($64.7) can be immediately challenged. Following a correction period, the Fibonacci Extension levels of 161.8% ($74) and 200% ($89) can be tested.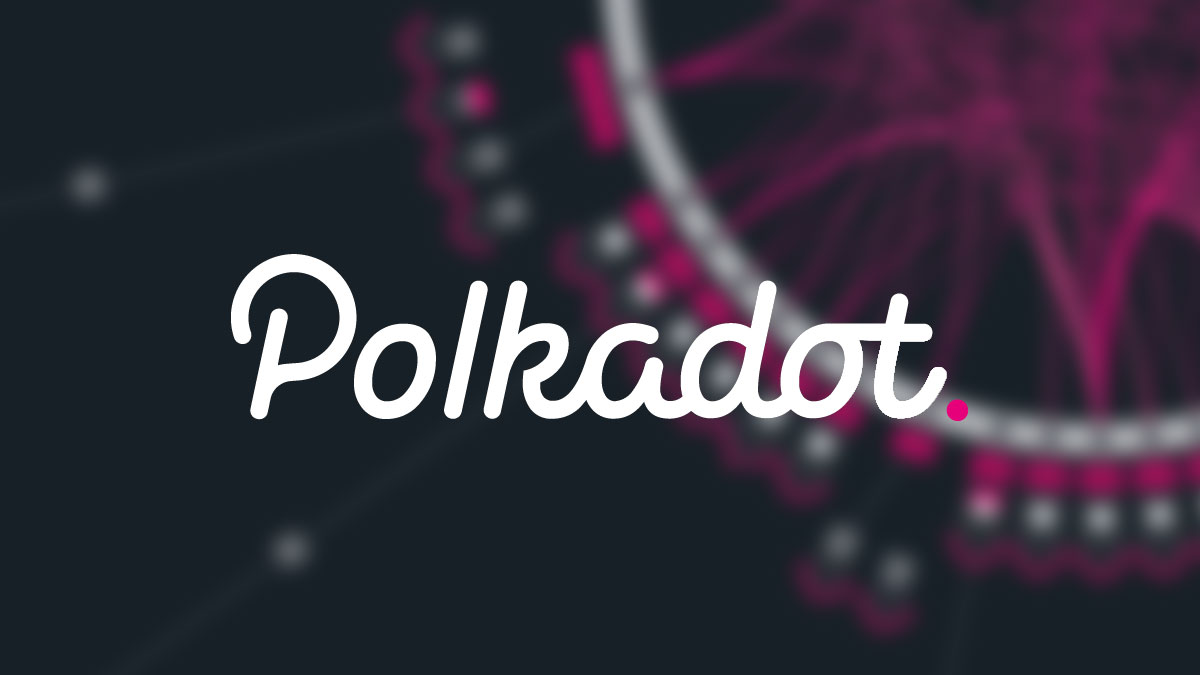 Conclusion
Due to bearish developments on the MACD and RSI, DOT may remain fixed within the channel $46.3 and $40 in the near term. Once the downward pressure subsides, look for DOT to move towards the 138.2 percent Fibonacci extension if the price breaks above $46.3 on strong volume.