Biden has only given 10 interviews in his first nine months in office, far fewer than his two immediate predecessors, Donald Trump and Barack Obama, who did 57 and 131, respectively, according to Mark Knoller, a former CBS News White House correspondent who keeps track,
And the number of interviews has reduced in recent months, with only five in Biden's first two months in office.

Even as he approaches a critical time in pushing his enormous spending plans through Congress, critics within his own party see a president with a siege mentality.
'The guy has always been a gaffe machine. He loves talking but the people around him want to keep him under wraps,' said a Democratic strategist who asked speak on background in order to freely discuss White House strategy.
'This is one way to do it but you lose a bit of what makes Joe tick.'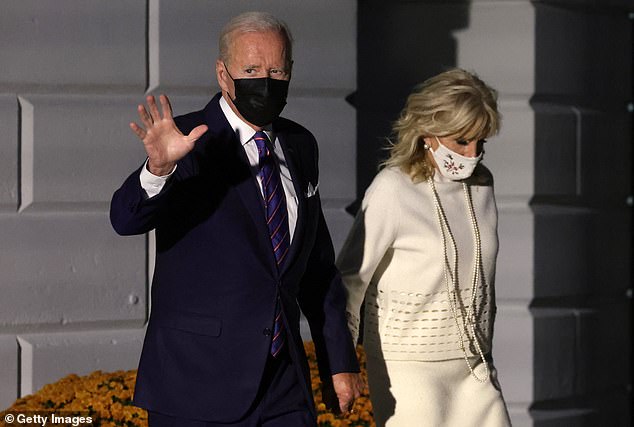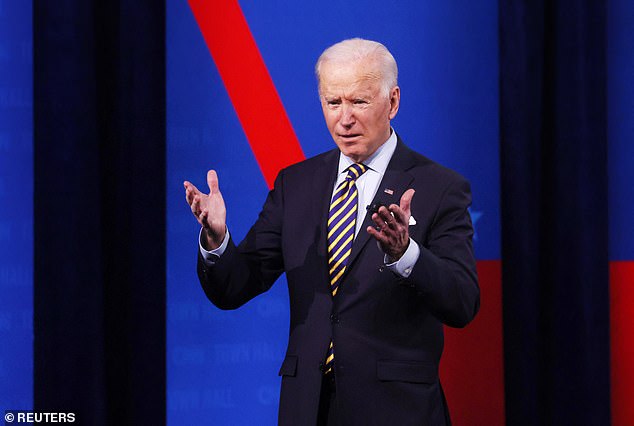 Biden found himself in familiar territory on Thursday.
Cooper, who was also master of ceremonies at his first town hall as president in February, presided over the meeting.

His last one-on-one interview was with ABC News' George Stephanopoulos, an alumnus of the Clinton White House, more than two months ago.

However, it was followed by days of fact-checking false claims, ranging from the number of Afghan forces to the presence of US troops in Syria.

Officials at the White House downplay the importance of interviews, pointing out that the president has routinely accepted a few questions from media at events.
But that gives him the ability to pick and choose what he answers, say presidential observers, and allow him to simply walk away when he wants to.
Thursday's town hall will be held before an invited audience.
'Joe Biden can sometimes get off message so putting him in unscripted environments might not be the best way of Joe Biden communicating,' Democratic strategist Jamal Simmons told The Hill.