On Tuesday, President Biden made fun of the fact that migrants might come to an airport near his 'summer White House' in Delaware by jokingly inviting Florida Gov. Ron DeSantis to visit the area.
During an unrelated event at the White House, a reporter asked Biden about DeSantis's plan to send a plane full of migrants to the president's home state. Just days before, DeSantis had targeted a posh liberal neighborhood in Massachusetts. Biden ignored the question.
"He should come visit," Biden cracked.
"We have a beautiful shoreline."
Earlier, White House press secretary Karine Jean-Pierre said the White House was bracing for the migrants' pending arrival.
"We have received word of the flights," Jean-Pierre said during an afternoon briefing.
"We are coordinating closely with state officials and local service providers who are prepared to welcome these families in an orderly manner as they pursue their asylum claims."
The founder of the Popular Information newsletter said that DeSantis used a charter jet to send migrants to Martha's Vineyard, Massachusetts. The plane was set to leave San Antonio, Texas, on Tuesday morning, stop in Crestview, Florida, and then land at the Delaware Coastal Airport.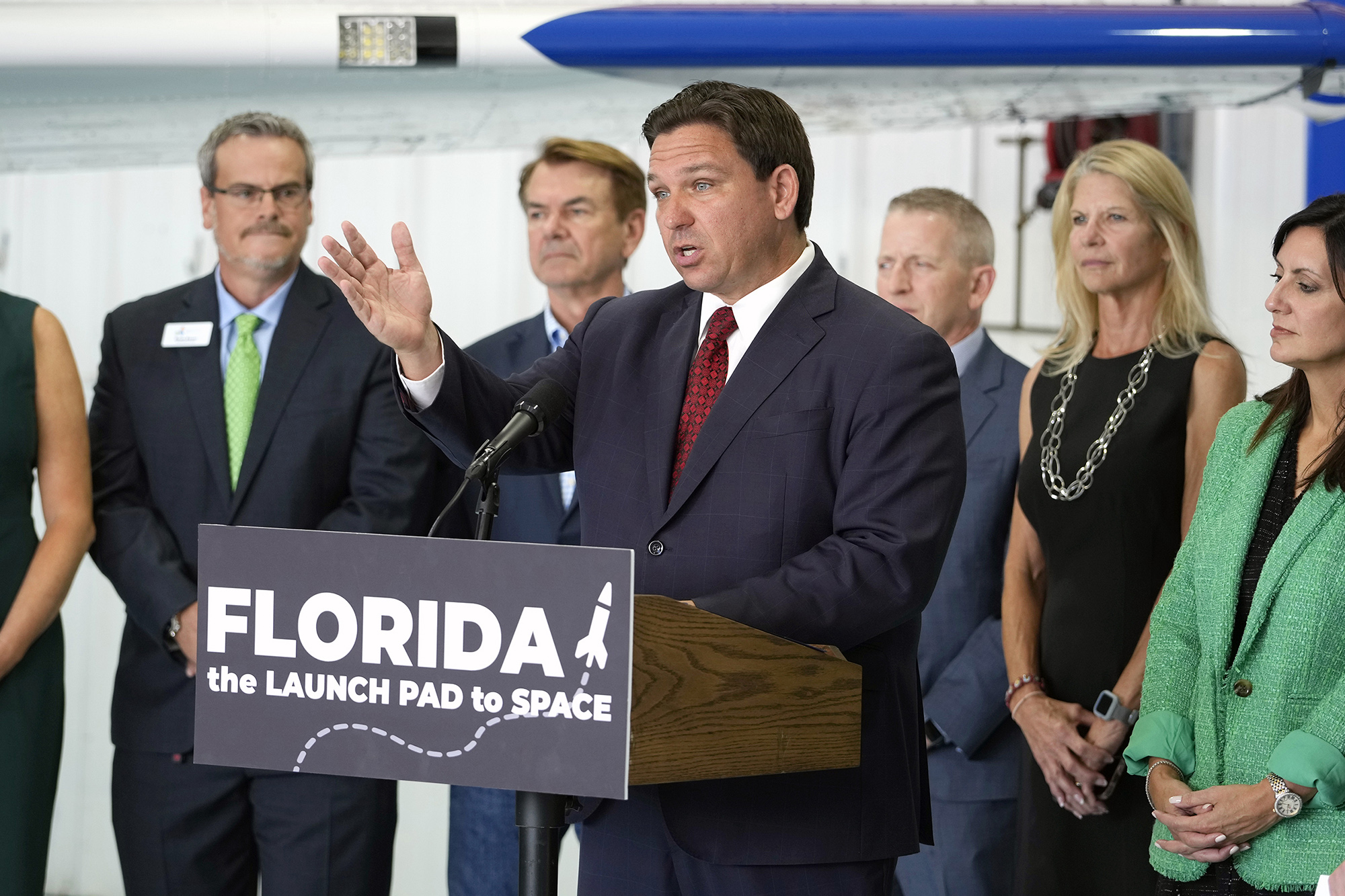 The small airport is near Georgetown, Delaware, and is less than 20 miles from Rehoboth Beach, where Vice President Joe Biden and First Lady Jill Biden bought a vacation home for $2.7 million in 2017.

But flight tracking sites said the plane was late or that its status was "unknown," and the San Antonio Kelly Field airport told the Post that no flight to Florida had left by noon, four hours after the plane was supposed to leave.

Instead, it looked like the plane had left Longview, Texas, without stopping in San Antonio. It was going to Nashville and would stop in Teterboro, New Jersey, on the way.

A reporter on the scene said that when the plane landed in Teterboro on Tuesday night, there were no migrants on board.

The change in plans made it possible that someone from the government had stepped in or that the charter was a fake.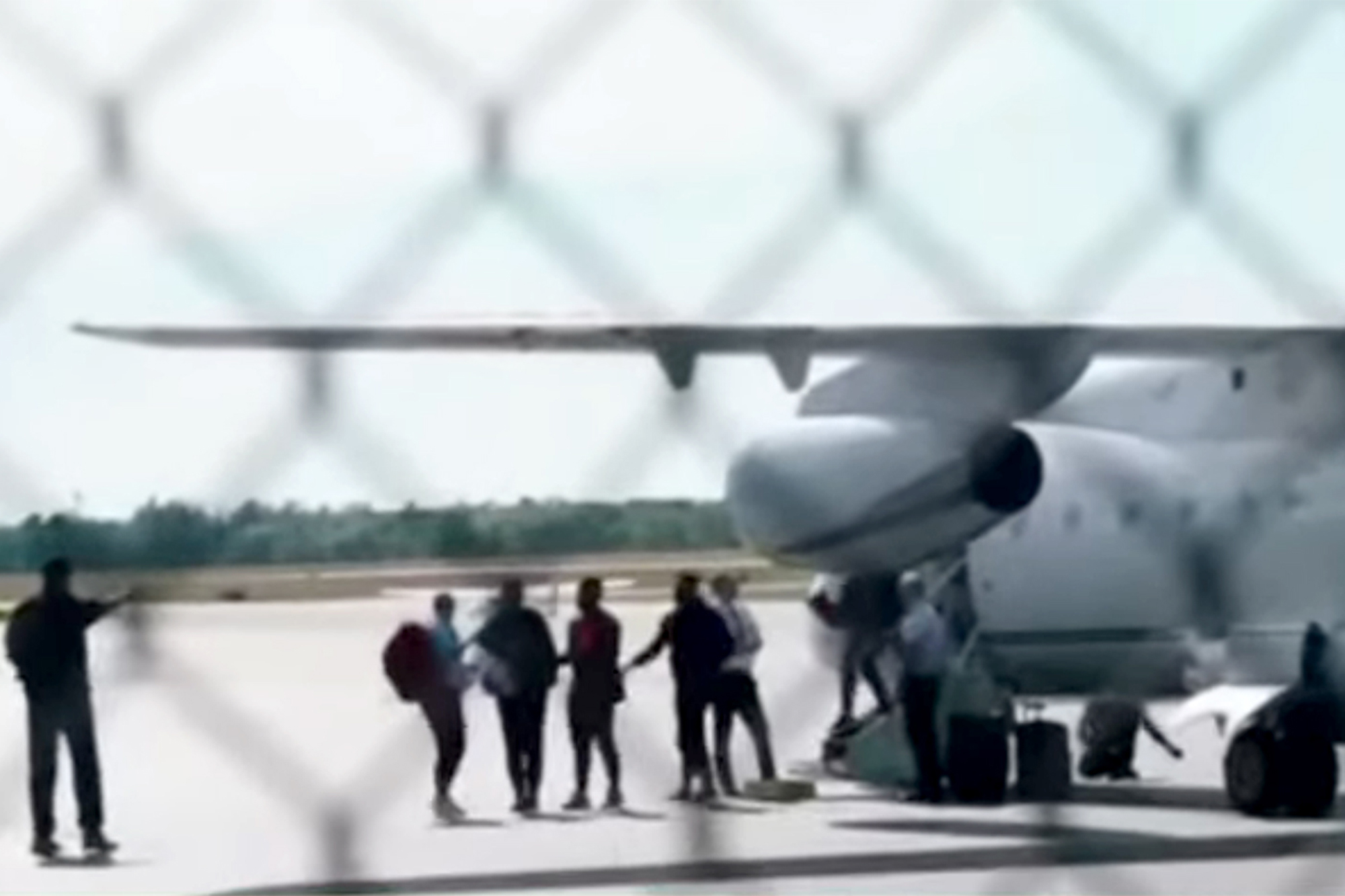 But a representative of Delaware Governor John Carney and a group of state troopers were waiting at the Delaware Coastal Airport in case the migrants showed up.
"We will be ready to help them and ensure they have food, medical and mental health support," Carney spokesperson Emily Hershman told The Post.
"To be quite candid, that's sort of all I know right now."
DeSantis' office didn't immediately return a request for comment Tuesday.
But on Monday night, DeSantis rejected the liberal outrage that greeted his Martha's Vineyard flights.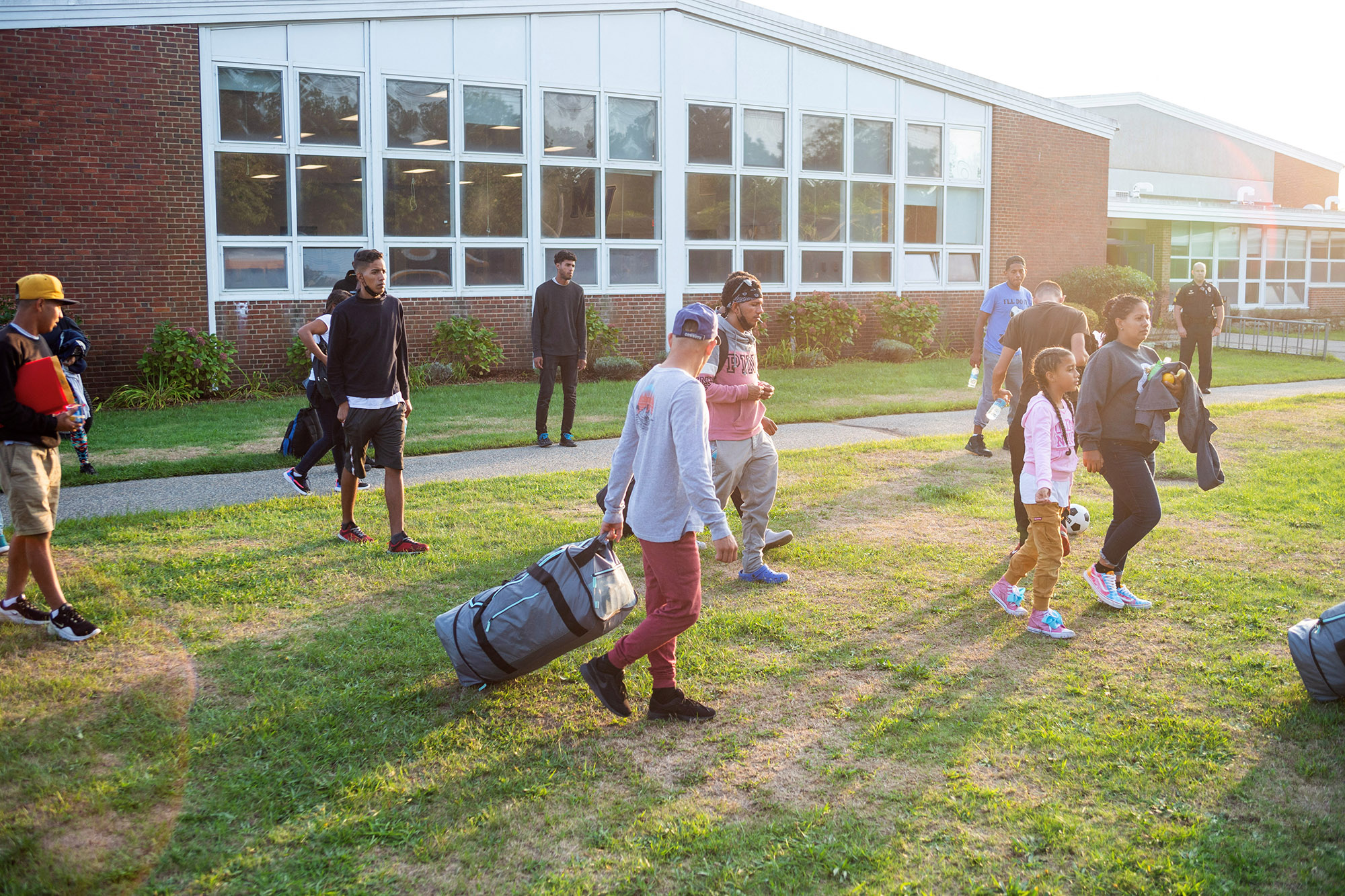 "Millions of people since Biden's been president, illegally coming across the southern border. Did they freak out about that? No," he told Fox News host Sean Hannity.
"You had migrants die in the Rio Grande. You had 50 die in Texas in a trailer because they were being neglected. Was there a freakout about that? No there wasn't."
DeSantis added: "It's only when 50 get put into Martha's Vineyard…And not only did they not welcome them, but they deported them the next day with the National Guard. Give me a break."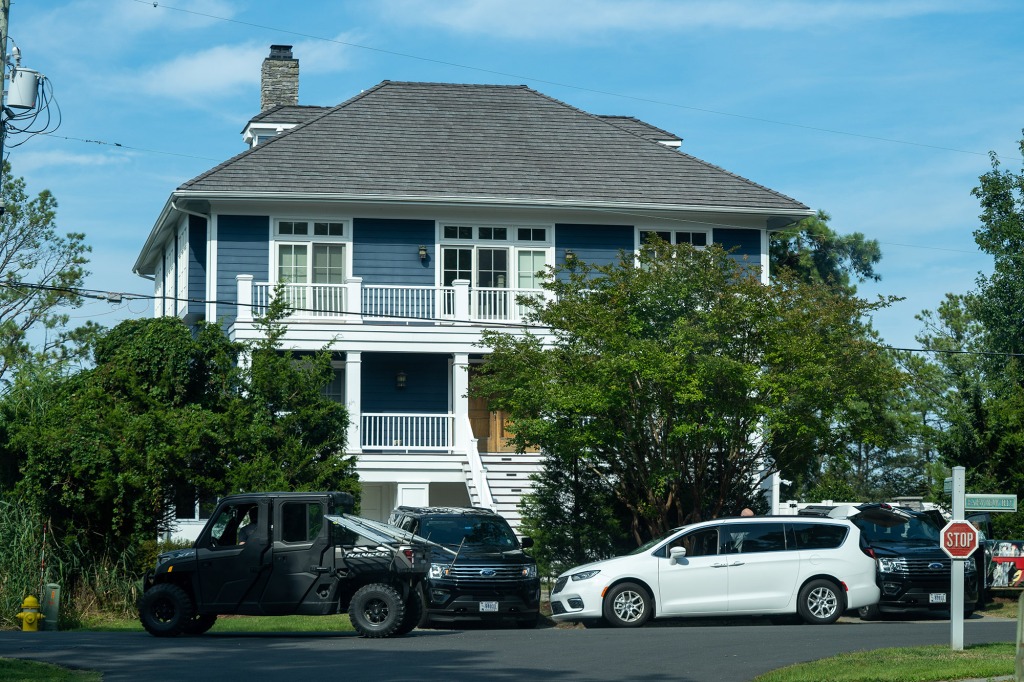 A person from the City of San Antonio said that migrants weren't supposed to take rides or help from strangers outside of the Migrant Resource Center.

US Rep. Joaquin Castro (D-San Antonio) said he had talked to the city's mayor and sheriff about DeSantis' planned flight and criticized the Florida governor's "continued use of false promises to lure people... onto planes." He did not say if he had tried to stop the flight.

On Wednesday, DeSantis flew about 50 migrants from Texas to Martha's Vineyard, an island off the coast of Massachusetts that has become a favorite summer destination for left-leaning celebrities and Democratic politicians.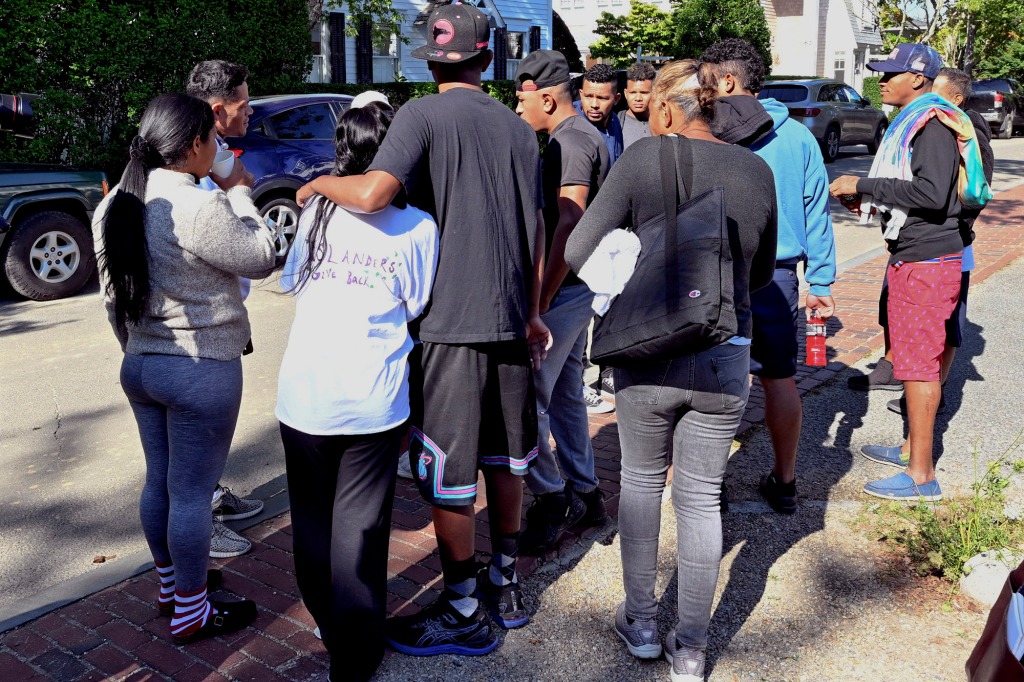 Former President Barack Obama took vacations there while he was in office, and in 2019, he and former First Lady Michelle Obama bought a $11.75 million home near the Edgartown Great Pond.

The unexpected arrival of the migrants caused chaos. A local homeless shelter coordinator said that the liberal enclave didn't "have the services to take care of 50 immigrants, and we certainly don't have housing," even though 63% of homes are owned by seasonal residents and there were reportedly nearly 300 available to rent on Airbnb.

Less than 48 hours later, Governor Charlie Baker of Massachusetts called in the National Guard to move the people from Martha's Vineyard to a military base on Cape Cod.

According to reports, Florida paid Vertrol Systems Co. $615,000 on September 8 for the first part of the move. On Monday, the state gave the company another $950,000, bringing the total cost to more than $1.5 million.

Online records show that the plane was a Dornier with two engines and 30 seats. It was run by the Ultimate Jet charter company in North Canton, Ohio, and was on its way to Delaware. When The Post asked Ultimate Charters for a comment, the company refused.

Javier Salazar, the sheriff of Bexar County, Texas, says he is looking into the Martha's Vineyard flights because he thinks the migrants were "used and tricked" into taking the trip.

Alianza Americas, a nonprofit network of migrant groups based in Chicago, and three Venezuelan migrants filed a class-action civil rights suit on Tuesday against DeSantis, Florida Transportation Secretary Jared Perdue, and others over the flights to Martha's Vineyard.

The plaintiffs, who went by the names Yanet Doe, Pablo Doe, and Jesus Doe, said they were "persuaded" to get on the planes by McDonald's gift cards and "false promises" that they would be given jobs, housing, and schooling when they got there.

The lawsuit filed in federal court in Massachusetts asks for at least $75,000 in damages and a court order telling DeSantis that he can't use "fraud and misrepresentation" to continue his "inhumane scheme" and "political stunt."
========