'RHOC' alum Braunwyn Windham-Burke took Us Weekly inside her Orange County home to share how she gets her beauty sleep — watch
From the Cali sunshine to the New York hustle, Braunwyn Windham-Burke has figured out all the beauty and skincare products she needs when it comes to travel and getting her Beauty Sleep on. The former Real Housewives of Orange County star explained that she hasn't always been a beauty buff, but at 43, she has expanded her skincare routine.
"I notice the older I get, the more products I tend to use," she noted. "In my 20s, I was lucky if I washed my face and put on lotion."
For her full Beauty Sleep routine, watch the exclusive video above.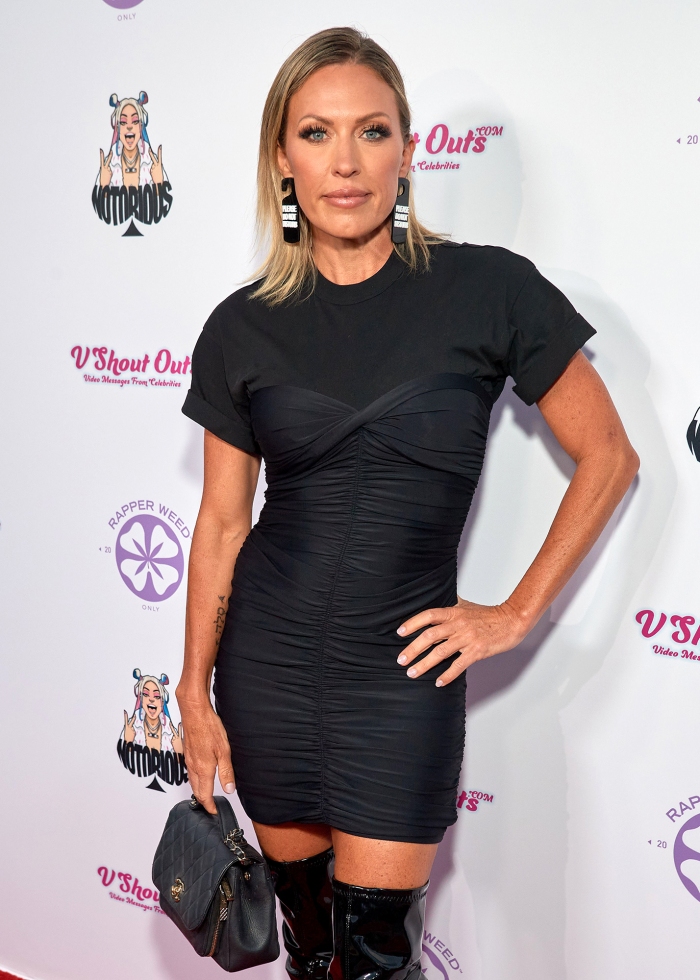 Frequent Flyer
"I am constantly on a plane going back and forth between Orange County and New York. So, almost everything that I use is under 4 ounces, or it comes with one that is," she told Us. "My favorite cleanser is Ceramic Slip. I'm a huge fan of all things by Sunday, Riley, and if you go to Sephora, you can get the small ones and they're all travel sized. I've noticed that when I use this, I don't get breakouts and my skin stays nice and smooth."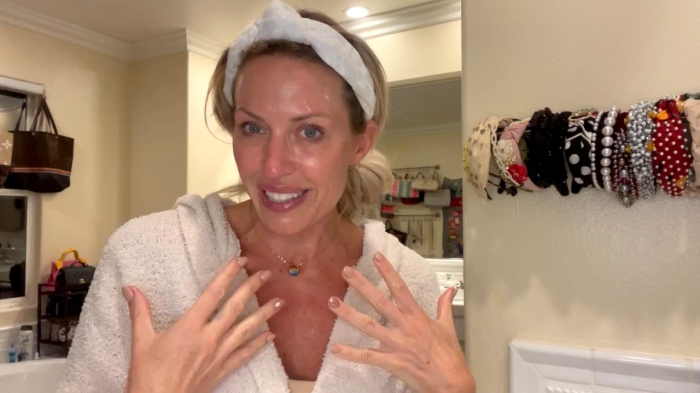 Daily Detox
"In New York, especially, my skin gets kind of gross and dirty," the reality star said. "I love these detox pads, they're from the Nassif MD. They clear up my pores a little more, get the little grimy things. I love the city and I love the beach, but they kind of clog your pores and you need an extra step there. I make sure, now that I'm in my 40s, that I get my neck and my chest."
Sun-Damage Savior
"I have a lot of sun damage, I'm a sun girl, I love the beach. So, I love serums. I just recently started using them this summer when I was in Hawaii because I was noticing the sun damage," she noted. "I have the Ordinary's Hyaluronic Acid and I have the Super C and Retinol Serum by Strivectin. One for the sun damage and two for the dryness. I've noticed in New York, my skin gets really dry and also being on airplanes all the time."
Eat Right, Sleep Tight
"I'm a believer in eating right, I think that plays a huge role in how you look and feel and how your skin is. Drinking tons of water. As everyone knows, I don't drink alcohol and that made a huge difference, not just in my skin, but my hair, my nails, everything. So I drink a lot of water," she advised. "I also do JS Health's Vitality X and Collagen Nourish and Glow. To help me sleep is Vital Performance Sleep. I love this. So all I do is I put a scoop of each,I put it in my coffee cup. That is my perfect little restful nighttime routine. I drink this, I chill out."
Listen to Hollywood's top stars dish their best tips and tricks on Glam Squad Confidential

This story originally appeared on: US Magazine - Author:Mandie DeCamp