The Mets settled for a split in Wednesday's doubleheader at Citi Field, losing 5-0 to the Brewers in Game 2.
The Mets' fountain of late-inning magic only stayed open for one half of their doubleheader Wednesday.
After clinching a series victory in the opener with a dramatic extra-inning comeback, the Mets could not complete the sweep after falling to the Brewers in the nightcap, 5-0, at Citi Field.
It looked like the Mets (45-38) might have another late rally in them in the sixth inning, trailing 3-0, when Brandon Nimmo and Jeff McNeil led off with pinch-hit walks against Brad Boxberger. Jonathan Villar then drew a four-pitch walk to load the bases, with the crowd rising to its feet and the go-ahead run coming to the plate.
But the inning fizzled from there. Francisco Lindor, Dominic Smith and Pete Alonso struck out in three straight at-bats to end the threat.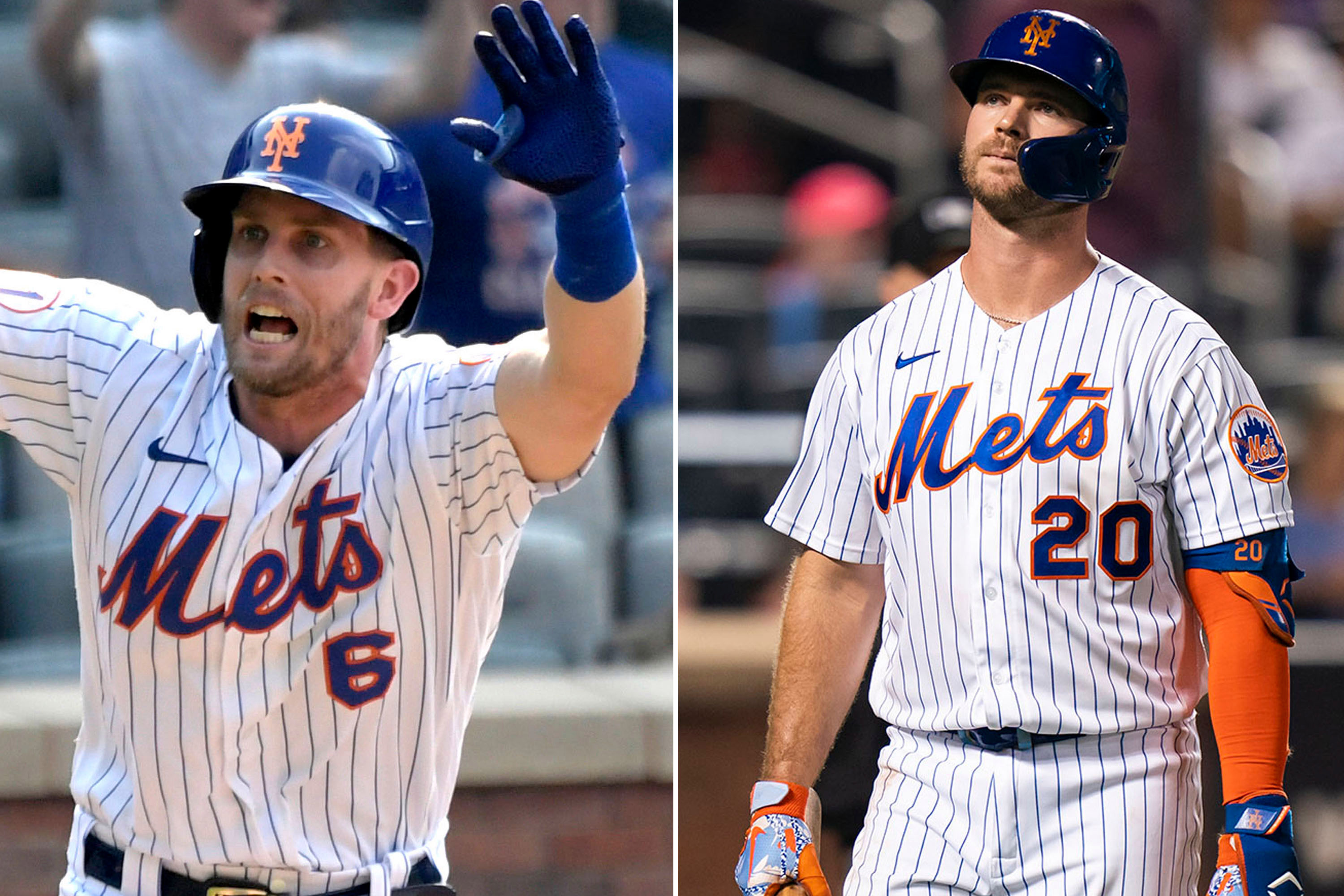 Luis Urias, who had taken Jacob deGrom deep to lead off Game 1, then crushed a two-run homer off the scuffling Miguel Castro in the top of the seventh to push the Brewers' lead to 5-0.
The Mets had used a game-tying home run from Jose Peraza and a walk-off, two-run single from Jeff McNeil to win Game 1, 4-3, but could not repeat the feat in Game 2. Instead they were blanked by starter Brett Anderson and the Brewers' bullpen.
Robert Stock provided a serviceable spot start in his Mets debut, giving up two runs over four innings after being called up on Tuesday. The only damage came in the second inning, when he issued a leadoff walk that came back to hurt when Manny Piña roped a two-run homer to right-center, putting the Brewers up 2-0. Piña had entered the game 1-for-his-past-40.
The Brewers extended their lead to 3-0 in the sixth inning when Willy Adames hit a solo home run off Drew Smith.
This story originally appeared on: NyPost - Author:Greg Joyce